The following titles – and more – will be on the shelves of Hartford Public Library, beginning June 12. If the title is not at your closest branch, place a hold and it will be delivered there for you. All our titles are in our catalog; you may search it at any time.
(Summaries from book vendors)
And Then We Danced by Henry Alford
Equal parts memoir and cultural history, from acclaimed comic stylist and professional hobbyist Henry Alford comes a hilarious journey through the world of dance that will inform, entertain and leave readers tapping their toes.
When Henry Alford wrote about his experience with a Zumba class for The New York Times, little did he realize that it was the start of something much bigger. Dance would grow and take on many roles for Henry: exercise, confidence builder, an excuse to travel, a source of ongoing wonder and—when he dances with Alzheimer's patients—even a kind of community service.
Tackling a wide range of forms (including ballet, hip-hop, jazz, ballroom, tap, contact improvisation, Zumba, swing), this grand tour takes us through the works and careers of luminaries ranging from Bob Fosse to George Balanchine, Twyla Tharp to Arthur Murray. Rich in insight and humor, Alford mines both personal experience and fascinating cultural history to offer a witty and ultimately moving portrait of how dance can express all things human. (Downtown)
The Bone and Sinew of the Land by Anna-Lisa Cox
The American frontier is one of our most cherished and enduring national images. We think of the early pioneers who settled the wilderness as courageous, independent–and white.
This version of history is simply wrong. Starting in our nation's earliest years, thousands of free African Americans were building hundreds of settlements in the Northwest Territory, a territory that banned slavery and gave equal voting rights to all men. This groundbreaking work of research reveals the lost history of the nation's first Great Migration. Though forgotten today, these pioneers were a matter of national importance at the time; their mere existence leading to fierce political movements and battles that tore families and communities apart long before the Civil War erupted.
The Bone and Sinew of the Land is a story with its roots in the ideals of the American Revolution, a story of courageous pioneers transformed by the belief that all men are created equal, seeking a brighter future on the American frontier. (Albany and Downtown)
The Debatable Land by Graham Robb
Two years ago, Graham Robb moved to a lonely house on the very edge of England, near the banks of a river that once marked the southern boundary of the legendary Debatable Land. The oldest detectable territorial division in Great Britain, the Debatable Land served as a buffer between Scotland and England. It was once the bloodiest region in the country, fought over by Henry VIII, Elizabeth I, and James V. After most of its population was slaughtered or deported, it became the last part of Great Britain to be brought under the control of the state. Today, it has vanished from the map and its boundaries are matters of myth and generational memories.Under the spell of a powerful curiosity, Robb began a journey—on foot, by bicycle, and into the past—that would uncover lost towns and roads, and unlock more than one discovery of major historical significance. These personal and scholarly adventures reveal a tale that spans Roman, Medieval, and present-day Britain.Rich in detail and epic in scope, The Debatable Land takes us from a time when neither England nor Scotland existed to the present day, when contemporary nationalism and political turmoil threaten to unsettle the cross-border community once more. With his customary charm, wit, and literary grace, Graham Robb proves the Debatable Land to be a crucial, missing piece in the puzzle of British history. (Downtown)
Fight No More by Lydia Millet
In her first story collection since Love in Infant Monkeys, which became a Pulitzer Prize finalist, Lydia Millet explores what it means to be home. Nina, a lonely real-estate broker estranged from her only relative, is at the center of a web of stories connecting fractured communities and families. She moves through the houses of L.A.'s wealthy elite and finds men and women both crass and tender, vicious and desperate. With wit and intellect, Millet offers profound insight into human behavior from the ordinary to the bizarre: strong-minded girls are beset by the helpless, myopic executives are tormented by their employees, and beastly men do beastly things.Fresh off the critical triumph of Sweet Lamb of Heaven (longlisted for the National Book Award), Millet is pioneering a new kind of satire—compassionate toward its victims and hilariously brutal in its depiction of modern American life. (Downtown)
God, War, and Providence by James A. Warren
The tragic and fascinating history of the first epic struggle between white settlers and Native Americans in the early seventeenth century: a fresh look at the aggressive expansionist Puritans in New England and the determined Narragansett Indians, who refused to back down and accept English authority over people and their land.
A devout Puritan minister in seventeenth-century New England, Roger Williams was also a social critic, diplomat, theologian, and politician who fervently believed in tolerance. Yet his orthodox brethren were convinced tolerance fostered anarchy and courted God's wrath. Banished from Massachusetts Bay Colony in 1635, Williams purchased land from the Narragansett Indians and laid the foundations for the colony of Rhode Island as a place where Indian and English cultures could flourish side by side, in peace.
As the seventeenth century wore on, a steadily deepening antagonism developed between an expansionist, aggressive Puritan culture and an increasingly vulnerable, politically divided Indian population. Indian tribes that had been at the center of the New England communities found themselves shunted off to the margins of the region. By the 1660s, all the major Indian peoples in southern New England had come to accept English authority, either tacitly or explicitly. All, except one: the Narragansetts.
In God, War, and Providence James A. Warren tells the remarkable and little-known story of the alliance between Roger Williams's Rhode Island and the Narragansett Indians, and how they joined forces to retain their autonomy and their distinctive ways of life against Puritan encroachment. Deeply researched, vividly written, this account of the Narragansetts' courageous resistance campaign, aided by Williams, serves as a telling precedent for white-Native American encounters along the North American frontier for the next 250 years. (Downtown)
Island of the Mad: A novel of suspense featuring Mary Russell and Sherlock Holmes
Following on the heels of her exciting and widely acclaimed A Monster's Notes, and with Sheck's characteristic brilliance of language, Island of the Madfollows the solitary, hunchbacked Ambrose A., as he sets out on a mysterious journey to Venice in search of a lost notebook he knows almost nothing about.
Eventually he arrives in San Servolo, the Island of the Mad, in the Venetian Lagoon, only a few minutes' boat-ride from Venice. At the island's old, abandoned hospital which has been turned into a conference center, he discovers a mess of papers in a drawer, and among them the correspondence and notes of two of the island's former inhabitants—a woman with a rare genetic illness which causes the afflicted to gradually become unable to sleep until, increasingly hallucinatory and feverish, they essentially die of sleeplessness; and her friend, a man who experiences epileptic seizures. As the sleepless woman's eyesight fails, she wants only one thing—that her friend read to her from Dostoevsky's great novel, The Idiot, a book she loves but can no longer read herself. As Ambrose follows their strange tale, everything he has ever known or thought is called into question. (Downtown)
Light of the Stars: Alien Worlds and the Fate of the Earth by Adam Frank
Light of the Stars tells the story of humanity's coming of age as we awaken to the possibilities of life on other worlds and their sudden relevance to our fate on Earth. Astrophysicist Adam Frank traces the question of alien life and intelligence from the ancient Greeks to the leading thinkers of our own time, and shows how we as a civilization can only hope to survive climate change if we recognize what science has recently discovered: that we are just one of ten billion trillion planets in the Universe, and it's highly likely that many of those planets hosted technologically advanced alien civilizations. What's more, each of those civilizations must have faced the same challenge of civilization-driven climate change.Written with great clarity and conviction, Light of the Stars builds on the inspiring work of pioneering scientists such as Frank Drake and Carl Sagan, whose work at the dawn of the space age began building the new science of astrobiology; Jack James, the Texas-born engineer who drove NASA's first planetary missions to success; Vladimir Vernadsky, the Russian geochemist who first envisioned the Earth's biosphere; and James Lovelock and Lynn Margulis, who invented Gaia theory. Frank recounts the perilous journey NASA undertook across millions of miles of deep space to get its probes to Venus and Mars, yielding our first view of the cosmic laws of planets and climate that changed our understanding of our place in the universe.Thrilling science at the grandest of scales, Light of the Stars explores what may be the largest question of all: What can the likely presence of life on other worlds tell us about our own fate? (Albany and Downtown)
Litt
le Big Love by Katy Regan
Ten-year-old Zac Hutchinson collects facts: octopuses have three hearts, Usain Bolt is the fastest man on earth. But no one will tell him the one thing he wants to know most: who his father is and where he went.
When Zac's mother, Juliet, inadvertently admits that his dad is the only man she's ever loved, Zac decides he is going to find him and deliver his mom the happily ever after she deserves.
But Liam Jones left for a reason, and as Zac searches for clues of his father, Juliet begins to rebuild what shattered on the day that was at once the happiest and most heartbreaking of her life.
Told through the eyes of Zac, Juliet, and grandfather Mick, Little Big Love is a layered, heartfelt, utterly satisfying story about family, love, and the secrets that can define who we are. (Downtown and Ropkins)
The Pharaoh Key: A Gideon Crew novel by Douglas Preston and Lincoln Child
Gideon Crew–brilliant scientist, master thief, intrepid adventurer–is shocked when his former employer, Eli Glinn, vanishes without a trace, and Glinn's high-tech lab Effective Engineering Solutions shuts down seemingly overnight.
Fresh off a diagnosis that gives him only months to live, Crew is contacted by one of his former coworkers at EES, Manuel Garza, who has a bead on one final treasure hinted at in EES's final case, the long-awaited translation of a centuries-old stone tablet of a previously undiscovered civilization: The Phaistos Disc.
What lies at the end of the trail will either save Gideon's life–or bring it to a sudden, shocking close. Crew once again faces incredible odds–but as Gideon has proved again and again, there's no such thing as too great a risk when you're living on borrowed time. (Camp Field and Downtown)
Red Ca
rd by Ken Bensinger
The definitive, shocking account of the FIFA scandal—the biggest international corruption case of recent years, spearheaded by US investigators, involving dozens of countries, and implicating nearly every aspect of the world's most popular sport, soccer, including its biggest event, the World Cup.
The FIFA case began small, boosted by an IRS agent's review of an American soccer official's tax returns. But that humble investigation eventually led to a huge worldwide corruption scandal that crossed continents and reached the highest levels of the soccer's world governing body in Switzerland.
In Red Card, Ken Bensinger explores the case, and the personalities behind it, in vivid detail. There's Chuck Blazer, a high-living soccer dad who ascended to the highest ranks of the sport while creaming millions from its coffers; Jack Warner, a Trinidadian soccer official whose lust for power was matched only by his boundless greed; and the sport's most powerful man, FIFA president Sepp Blatter, who held on to his position at any cost even as soccer rotted from the inside out.
Remarkably, this corruption existed for decades before American law enforcement officials began to secretly dig, finally revealing that nearly every aspect of the planet's favorite sport was corrupted by bribes, kickbacks, fraud, and money laundering. Not even the World Cup, the most-watched sporting event in history, was safe from the thick web of corruption, as powerful FIFA officials extracted their bribes at every turn. Arriving just in time for the 2018 World Cup, Red Card goes beyond the headlines to bring the real story to light, accompanying the determined American prosecutors and special agents who uncovered what proved to be not only the biggest scandal in sports history, but one of the biggest international corruption cases ever. And it is far from over. (Downtown)
The Removes by Tatjana Soli
Spanning the years of the first great settlement of the West, The Removes tells the intertwining stories of fifteen-year-old Anne Cummins, frontierswoman Libbie Custer, and Libbie's husband, the Civil War hero George Armstrong Custer. When Anne survives a surprise attack on her family's homestead, she is thrust into a difficult life she never anticipated—living among the Cheyenne as both a captive and, eventually, a member of the tribe. Libbie, too, is thrown into a brutal, unexpected life when she marries Custer. They move to the territories with the U.S. Army, where Libbie is challenged daily and her worldview expanded: the pampered daughter of a small-town judge, she transforms into a daring camp follower. But when what Anne and Libbie have come to know—self-reliance, freedom, danger—is suddenly altered through tragedy and loss, they realize how indelibly shaped they are by life on the treacherous, extraordinary American plains.
With taut, suspenseful writing, Tatjana Soli tells the exhilarating stories of Libbie and Anne, who have grown like weeds into women unwilling to be restrained by the strictures governing nineteenth-century society. The Removes is a powerful, transporting novel about the addictive intensity and freedom of the American frontier. (Albany, Barbour, Camp Field, and Downtown)
A Taste for Vengeance: A Bruno, Chief of Police Novel by Martin Walker
When a British tourist fails to turn up for a luxurious cooking vacation in Bruno's usually idyllic Dordogne village of St. Denis, the worried hostess is quick to call on Bruno for help. Monica Felder is nowhere to be found, and her husband, a retired British major, is unreachable. And not long after Bruno discovers that Monica was traveling with a mysterious Irishman (her lover?), the two turn up dead. The Irishman's background in intelligence and his connection to Monica's husband only raise more questions for Bruno. Was she running away? How much does her husband really know? What's the real story behind a scandal buried in the threesome's military past? Meanwhile, the star of the girls' rugby team, a favorite of Bruno's, is pregnant, putting at risk her chances of being named to the French national squad. Bruno's search for the truth in both cases leads him to places he hadn't intended to go–but, as ever, he and his friends take time to savor the natural delights of the Dordogne. Santé! (Downtown)
The Verdun Affair by Nick Dybek
A sweeping, romantic, and profoundly moving novel, set in Europe in the aftermath of World War I and Los Angeles in the 1950s, about a lonely young man, a beautiful widow, and the amnesiac soldier whose puzzling case binds them together even as it tears them apart.
In 1921, two young Americans meet in Verdun, the city in France where one of the most devastating battles of the war was waged. Tom is an orphan from Chicago, a former ambulance driver now gathering bones from the battlefield; Sarah is an expatriate from Boston searching for the husband who wandered off from his division and hasn't been seen since. Quickly, the two fall into a complicated affair against the ghostly backdrop of the ruined city. Months later, Sarah and Tom meet again at the psychiatric ward of an Italian hospital, drawn there by the appearance of a mysterious patient the doctors call Douglas Fairbanks (after the silent film actor)—a shell-shocked soldier with no memory of who he is. At the hospital, Tom and Sarah are joined by Paul, an Austrian journalist with his own interest in the amnesiac.
Each is keeping a secret; each has been shaken by the horrors of war. Decades later, Tom, now a successful screenwriter, encounters Paul by chance in LA, still grappling with the questions raised by this gorgeous and incisive novel: How to begin again after unfathomable trauma? How to love after so much loss? And who, in the end, was Douglas Fairbanks?
From the bone-strewn fields of Verdun to the bombed-out cafés of Paris, from the riot-torn streets of Bologna to the riotous parties of 1950s Hollywood,The Verdun Affair is a riveting tale of romance, grief, and the far-reaching consequences of a single lie. (Downtown)
Tell Me
Lies by Carola Lovering
"A thrilling, sexy coming-of-age story exploring toxic love, ruthless ambition, and shocking betrayal, Tell Me Lies is about that one person who still haunts you–the other one. The wrong one. The one you couldn't let go of. The one you'll never forget.Lucy Albright is far from her Long Island upbringing when she arrives on the campus of her small California college, and happy to be hundreds of miles from her mother, whom she's never forgiven for an act of betrayal in her early teen years. Quickly grasping at her fresh start, Lucy embraces college life and all it has to offer–new friends, wild parties, stimulating classes. And then she meets Stephen DeMarco. Charming. Attractive. Complicated. Devastating. Confident and cocksure, Stephen sees something in Lucy that no one else has, and she's quickly seduced by this vision of herself, and the sense of possibility that his attention brings her. Meanwhile, Stephen is determined to forget an incident buried in his past that, if exposed, could ruin him, and his single-minded drive for success extends to winning, and keeping, Lucy's heart. Alternating between Lucy's and Stephen's voices, Tell Me Lies follows their connection through college and post-college life in New York City. Deep down, Lucy knows she has to acknowledge the truth about Stephen. But before she can free herself from this addicting entanglement, she must confront and heal her relationship with her mother–or risk losing herself in a delusion about what it truly means to love. With the psychological insight and biting wit of Luckiest Girl Alive, and the yearning ambitions and desires of Sweetbitter, this keenly intelligent and staggeringly resonant novel chronicles the exhilaration and dilemmas of young adulthood, and the difficulty of letting go, even when you know you should." (Downtown and Park)
The Woman in the Woods by John Connolly
In the beautiful Maine woods, a partly preserved body is discovered. Investigators realize that the dead young woman gave birth shortly before her death. But there is no sign of a baby.
Private detective Charlie Parker is hired by a lawyer to shadow the police investigation and find the infant but Parker is not the only searcher. Someone else is following the trail left by the woman, someone with an interest in much more than a missing child…someone prepared to leave bodies in his wake.
And in a house by the woods, a toy telephone begins to ring and a young boy is about to receive a call from a dead woman. (Barbour, Camp Field, and Downtown)
The following titles – and more – will be on the shelves of Hartford Public Library, beginning June 5. If the title is not at your closest branch, place a hold and it will be delivered there for you. All our titles are in our catalog; you may search it at any time.
(Summaries from book vendors)
Those Wild Wyndhams
by Claudia Renton
They were confidantes to British prime ministers, poets, writers, and artists, their lives entwined with the most celebrated and scandalous figures of the day, from Oscar Wilde to Henry James. They were the lovers of great men–or men of great prominence…Mary Wyndham, wilder than her wild brothers; lover of Wilfrid Blunt, confidante of Prime Minister Arthur Balfour (the Balfour Declaration); married to Hugo, Lord Elcho; later the Countess of Wemyss…Madeline Adeane, the quietest and happiest of the three…and Pamela, spoiled, beautiful, of the three, possesser of the true talent, wife of the Foreign Secretary Edward Grey (later Viscount Grey), who took Britain into the First World War.
They lived in a world of luxurious excess, a world of splendor at 44 Belgrave Square, and later at the even more vast Clouds, the exquisite Wiltshire house on 4,000 acres, the "house of the age," designed, in 1876, by the visionary architect, Philip Webb; the model for Henry James's The Spoils of Poynton.
They were bred with the pride of the Plantagenets and raised with a fierce belief that their family was exceptional. They avoided the norm at all costs and led the way to a blending of aristocracy and art. Their group came to be called The Souls, whose members from 1885 to the 1920s included the most distinguished politicians, artists, and thinkers of their time.
In Those Wild Wyndhams, Claudia Renton gives us a dazzling portrait of one of England's grandest, noblest families. Renton captures, with nuance and depth, their complex wrangling between head and heart, and the tragedy at the center of all their lives as the privilege and bliss of the Victorian age gave way to the Edwardian era, the Great War, and the passing of an opulent world.
The Weather Detective
by Peter Wohlleben
The internationally bestselling author of The Hidden Life of Trees shows how we can decipher nature's secret signs by studying the weather.
In this first-ever English translation of The Weather Detective, Peter Wohlleben uses his long experience and deep love of nature to help decipher the weather and our local environments in a completely new and compelling way. Analyzing the explanations for everyday questions and mysteries surrounding weather and natural phenomena, he delves into a new and intriguing world of scientific investigation.
At what temperature do bees stay home? Why do southerly winds in winter often bring storms? How can birdsong or flower scents help you tell the time? These are among the many questions Wohlleben poses in his newly translated book. Full of the very latest discoveries, combined with ancient now-forgotten lore, The Weather Detective helps you read nature's secret signs and discover a rich new layer of meaning in the world around you.
Reporter
by Seymour H. Hersh
Seymour Hersh's fearless reporting has earned him fame, front-page bylines in virtually every major newspaper in the free world, honors galore, and no small amount of controversy. Now in this memoir he describes what drove him and how he worked as an independent outsider, even at the nation's most prestigious publications. He tells the stories behind the stories—riveting in their own right—as he chases leads, cultivates sources, and grapples with the weight of what he uncovers, daring to challenge official narratives handed down from the powers that be. In telling these stories, Hersh divulges previously unreported information about some of his biggest scoops, including the My Lai massacre and the horrors at Abu Ghraib. There are also illuminating recollections of some of the giants of American politics and journalism: Ben Bradlee, A. M. Rosenthal, David Remnick, and Henry Kissinger among them. This is essential reading on the power of the printed word at a time when good journalism is under fire as never before.
Us Against You
by Fredrik Backman
Have you ever seen a town fall? Ours did.
Have you ever seen a town rise? Ours did that, too. 
A small community tucked deep in the forest, Beartown is home to tough, hardworking people who don't expect life to be easy or fair. No matter how difficult times get, they've always been able to take pride in their local ice hockey team. So it's a cruel blow when they hear that Beartown ice hockey might soon be disbanded. What makes it worse is the obvious satisfaction that all the former Beartown players, who now play for a rival team in the neighboring town of Hed, take in that fact. As the tension mounts between the two adversaries, a newcomer arrives who gives Beartown hockey a surprising new coach and a chance at a comeback.
Soon a team starts to take shape around Amat, the fastest player you'll ever see; Benji, the intense lone wolf; always dutiful and eager-to-please Bobo; and Vidar, a born-to-be-bad troublemaker. But bringing this team together proves to be a challenge as old bonds are broken, new ones are formed, and the town's enmity with Hed grows more and more acute.
As the big game approaches, the not-so-innocent pranks and incidents between the communities pile up and their mutual contempt intensifies. By the time the last goal is scored, a resident of Beartown will be dead, and the people of both towns will be forced to wonder if, after everything, the game they love can ever return to something as simple and innocent as a field of ice, two nets, and two teams. Us against you.
Here is a declaration of love for all the big and small, bright and dark stories that give form and color to our communities. With immense compassion and insight, Fredrik Backman reveals how loyalty, friendship, and kindness can carry a town through its most challenging days.
Small Country
by Gael Faye
'I was born with this story. It ran in my blood. I belonged to it.'
Burundi, 1992. For ten-year-old Gabriel, life in his comfortable expatriate neighborhood of Bujumbura with his French father, Rwandan mother and little sister Ana, is something close to paradise.
These are carefree days of laughter and adventure – sneaking Supermatch cigarettes and gorging on stolen mangoes – as he and his mischievous gang of friends transform their tiny cul-de-sac into their kingdom.
But dark clouds are gathering over this small country, and soon their peaceful existence will shatter when Burundi, and neighboring Rwanda, are brutally hit by civil war and genocide.
A novel of extraordinary power and beauty, Small Country describes an end of innocence as seen through the eyes of a child caught in the maelstrom of history. Shot through with shadows and light, tragedy and humor, it is a stirring tribute not only to a dark chapter in Africa's past, but also to the bright days that preceded it.
The Book of M by Peng Shepherd
Set in a dangerous near future world, The Book of M tells the captivating story of a group of ordinary people caught in an extraordinary catastrophe who risk everything to save the ones they love. It is a sweeping debut that illuminates the power that memories have not only on the heart, but on the world itself.
One afternoon at an outdoor market in India, a man's shadow disappears—an occurrence science cannot explain. He is only the first. The phenomenon spreads like a plague, and while those afflicted gain a strange new power, it comes at a horrible price: the loss of all their memories.
Ory and his wife Max have escaped the Forgetting so far by hiding in an abandoned hotel deep in the woods. Their new life feels almost normal, until one day Max's shadow disappears too.
Knowing that the more she forgets, the more dangerous she will become to Ory, Max runs away. But Ory refuses to give up the time they have left together. Desperate to find Max before her memory disappears completely, he follows her trail across a perilous, unrecognizable world, braving the threat of roaming bandits, the call to a new war being waged on the ruins of the capital, and the rise of a sinister cult that worships the shadowless.
As they journey, each searches for answers: for Ory, about love, about survival, about hope; and for Max, about a new force growing in the south that may hold the cure.
Like The Passage and Station Eleven, this haunting, thought-provoking, and beautiful novel explores fundamental questions of memory, connection, and what it means to be human in a world turned upside down.
The Shimmer
by Carsten Stroud
A police pursuit kicks Sergeant Jack Redding of the Florida Highway Patrol and his trainee, Julie Karras, into a shoot-out that ends with one girl dead and another in cuffs, and the driver of the SUV fleeing into the Intracoastal Waterway. Redding stays on the hunt, driven by the trace memory that he knows that running woman—and he does, because his grandfather, a cop in Jacksonville, was hunting the same woman in 1957.
Redding and his partner, Pandora Jansson, chase a seductive serial killer who can ride The Shimmer across decades. The pursuit cuts from modern-day Jacksonville to Mafia-ruled St. Augustine in 1957, then to the French Quarter of New Orleans in 1914. The stakes turn brutal when Jack, whose wife and child died in a crash the previous Christmas Eve, faces a terrible choice: help his grandfather catch the killer, or change time itself and try to save his wife and child.
The Shimmer is a unique time-shifting thriller that will stay with you long after its utterly unforeseen and yet perfectly diabolical ending.
Invitation to a Bonfire by Adrienne Celt
In the 1920s, Zoya Andropova, a young refugee from the Soviet Union, finds herself in the alien landscape of an elite all-girls New Jersey boarding school. Having lost her family, her home, and her sense of purpose, Zoya struggles to belong, a task made more difficult by the malice her peers heap on scholarship students and her new country's paranoia about Russian spies. When she meets the visiting writer and fellow Russian émigré Leo Orlov–whose books Zoya has privately obsessed over for years–her luck seems to have taken a turn for the better. But she soon discovers that Leo is not the solution to her loneliness: he's committed to his art and bound by the sinister orchestrations of his brilliant wife, Vera.
As the reader unravels the mystery of Zoya, Lev, and Vera's fate, Zoya is faced with mounting pressure to figure out who she is and what kind of life she wants to build. Grappling with class distinctions, national allegiance, and ethical fidelity–not to mention the powerful magnetism of sex–Invitation to a Bonfire investigates how one's identity is formed, irrevocably, through a series of momentary decisions, including how to survive, who to love, and whether to pay the complicated price of happiness.
Kudos by Rachel Cusk
Rachel Cusk, the award-winning and critically acclaimed author of Outline and Transit, completes the transcendent literary trilogy with Kudos, a novel of unsettling power.
A woman writer visits a Europe in flux, where questions of personal and political identity are rising to the surface and the trauma of change is opening up new possibilities of loss and renewal. Within the rituals of literary culture, Faye finds the human story in disarray amid differing attitudes toward the public performance of the creative persona. She begins to identify among the people she meets a tension between truth and representation, a fissure that accrues great dramatic force as Kudos reaches a profound and beautiful climax.
In this conclusion to her groundbreaking trilogy, Cusk unflinchingly explores the nature of family and art, justice and love, and the ultimate value of suffering. She is without question one of our most important living writers.
The Good Son by  You-jeong Jeong
Who can you trust if you can't trust yourself?
Early one morning, twenty-six-year-old Yu-jin wakes up to a strange metallic smell, and a phone call from his brother asking if everything's all right at home – he missed a call from their mother in the middle of the night. Yu-jin soon discovers her murdered body, lying in a pool of blood at the bottom of the stairs of their stylish Seoul duplex. He can't remember much about the night before; having suffered from seizures for most of his life, Yu-jin often has trouble with his memory. All he has is a faint impression of his mother calling his name. But was she calling for help? Or begging for her life?
Thus begins Yu-jin's frantic three-day search to uncover what happened that night, and to finally learn the truth about himself and his family. A shocking and addictive psychological thriller, The Good Son explores the mysteries of mind and memory, and the twisted relationship between a mother and son, with incredible urgency.
Widows
by Lynda La Plante
Before PRIME SUSPECT there was WIDOWS . . . Facing life alone, they turned to crime together. Dolly Rawlins, Linda Pirelli and Shirley Miller are left devastated when their husbands are killed in a security van heist that goes disastrously wrong. When Dolly discovers her husband Harry's bank deposit box, containing a gun, money – and detailed plans for the hijack – she realises that she only has three options: 1. Give up and forget she ever found them; 2. Hand over Harry's ledgers to the police, or to the thugs that have been hassling her for information they think she has; 3. She and the other widows could carry out the robbery themselves Novices in the craft of crime, the three women make their preparations. Along the way they discover that Harry's plan required four people, not three. But only three bodies were discovered in the carnage of the original hijack – so who was the fourth man, and where is he now? Recruiting hooker Bella O'Reilly as their fourth, the widows are determined to execute their plan. Facing mounting pressure from DI Resnick, and local thugs Arnie and Tony Fisher, can they stick together and finish the job their husbands started . . .
The Ever After
by Sarah Pekkanen
In this intricate and enthralling domestic drama, perfect for fans of Big Little Lies and The Affair, the internationally bestselling author of the "gossipy page-turner" (Glamour) The Perfect Neighbors goes deep into a marriage in crisis, peeling back layers of secrets to discover where the relationship veered off course—and whether it is worth saving.
Josie and Frank Moore are happy…at least Josie thinks they are. As parents of two young girls in the Chicago suburbs, their days can be both busy and monotonous, and sometimes Josie wonders how she became a harried fortysomething mother rather than the driven career woman she once was. But Frank is a phenomenal father, he's handsome and charismatic, and he still looks at his wife like she's the beautiful woman he married more than a decade ago. Josie isn't just happy—she's lucky.
Until one Saturday morning when Josie borrows her husband's phone to make a quick call—and sees nine words that shatter her world.
Now Josie feels as if she is standing at the edge of a sharp precipice. As she looks back at pivotal moments in the relationship she believed would last forever, she is also plunging ahead, surprising everyone (especially herself) with how far she will go to uncover the extent of her husband's devastating secret.
With her "conversational writing style and a knack for making readers care about her characters" (The Washington Post) bestselling author Sarah Pekkanen paints a vivid, kaleidoscopic portrait of a marriage before and during a crisis—and of a woman who fears that the biggest secret of all may be the one she's hiding from herself.
Darkness Lane
  by Thomas Kies
Random Road introduced Geneva Chase – "a reporter with a compelling voice, a damaged woman who recounts her own bittersweet story as she hunts down clues," says Library Journal – to murders straight out of a nightmare – six bodies found naked and cut to ribbons in a posh Connecticut home.
Having survived this and a personal tragedy, Geneva's story still includes alcoholism and career challenges compounded by the rocky finances of her newspaper employer. But she's working. She's fighting the urge to reconnect with a magnetic yet married lover. And she's raising a rebellious young lady who is not her daughter but a cherished legacy.
Nevertheless the newshound in Geneva spurs her to bad if not downright dangerous choices as two unrelated crimes unexpectedly collide. A fifteen-year-old-girl at her ward's high school has vanished along with her English teacher. Is this same-old, same-old, or something more? And then there's the abused woman who torched her sadistic husband, and how to keep her out of the clutches of powerful mobsters – and thus, out of the news.
Out on the crime beat, Geneva works to unravel the connection, if any, between these two disparate stories while her newspaper is put up for sale, a high-flying Hollywood production lights up the town, and her personal battles accelerate. Jarring twists and turns include charming movie stars, treacherous diamond merchants, adultery, sex traffickers, and murder. While the clock ticks and Geneva works desperately to find the missing student, she comes to the horrible realization that she's in over her head.
Darkness Lane, the second novel in the Geneva Chase Mystery Series, hurtles along at a breakneck speed where nothing is what it seems, and where art and reality collide in a terrifying climax.
The Lost Family
by Jenna Blum
The New York Times bestselling author of Those Who Save Us creates a vivid portrait of marriage, family, and the haunting grief of World War II in this emotionally charged, beautifully rendered story that spans a generation, from the 1960s to the 1980s.
In 1965 Manhattan, patrons flock to Masha's to savor its brisket bourguignon and impeccable service and to admire its dashing owner and head chef Peter Rashkin. With his movie-star good looks and tragic past, Peter, a survivor of Auschwitz, is the most eligible bachelor in town. But Peter does not care for the parade of eligible women who come to the restaurant hoping to catch his eye. He has resigned himself to a solitary life. Running Masha's consumes him, as does his terrible guilt over surviving the horrors of the Nazi death camp while his wife, Masha—the restaurant's namesake—and two young daughters perished.
Then exquisitely beautiful June Bouquet, an up-and-coming young model, appears at the restaurant, piercing Peter's guard. Though she is twenty years his junior, the two begin a passionate, whirlwind courtship. When June unexpectedly becomes pregnant, Peter proposes, believing that beginning a new family with the woman he loves will allow him to let go of the horror of the past. But over the next twenty years, the indelible sadness of those memories will overshadow Peter, June, and their daughter Elsbeth, transforming them in shocking, heartbreaking, and unexpected ways.
Jenna Blum artfully brings to the page a husband devastated by a grief he cannot name, a frustrated wife struggling to compete with a ghost she cannot banish, and a daughter sensitive to the pain of both her own family and another lost before she was born. Spanning three cinematic decades, The Lost Family is a charming, funny, and elegantly bittersweet study of the repercussions of loss and love.
When Life Gives You Lululemons
by Lauren Weisberger
Welcome to Greenwich, Connecticut, where the lawns and the women are perfectly manicured, the Tito's and sodas are extra strong, and everyone has something to say about the infamous new neighbor.
Let's be clear: Emily Charlton does not do the suburbs. After leaving Miranda Priestly, she's been working in Hollywood as an image consultant to the stars, but recently, Emily's lost a few clients. She's hopeless with social media. The new guard is nipping at her heels. She needs a big opportunity, and she needs it now.
When Karolina Hartwell, a gorgeous former supermodel, is arrested for a DUI, her fall from grace is merciless. Her senator-husband leaves her, her Beltway friends disappear, and the tabloids pounce.
In Karolina, Emily finds her comeback opportunity. But she quickly learns Greenwich is a world apart and that this comeback needs a team approach.
So it is that Emily, the scorned Karolina, and their mutual friend Miriam, a powerful attorney turned stay-at-home suburban mom, band together to not only navigate the social land mines of suburban Greenwich but win back the hearts of the American public. Along the way, an indispensable ally emerges in one Miranda Priestly.
With her signature wit, Lauren Weisberger offers an alluring look into a sexy, over-the-top world—and proves it's style and substance together that gets the job done.
A People's History of the Vampire Uprising
by Raymond A. Villareal
In this ambitious and wildly original debut–part social-political satire, part international mystery–a new virus turns people into something a bit more than human, upending society as we know it.
This panoramic fictional oral history begins with one small mystery: the body of a young woman found in an Arizona border town, presumed to be an illegal immigrant, disappears from the town morgue. To the young CDC investigator called in to consult with the local police, it's an impossibility that threatens her understanding of medicine.
Then, more bodies, dead from an inexplicable disease that solidified their blood, are brought to the morgue, only to also vanish. Soon, the U.S. government–and eventually biomedical researchers, disgruntled lawmakers, and even an insurgent faction of the Catholic Church–must come to terms with what they're too late to stop: an epidemic of vampirism that will sweep first the United States, and then the world.
With heightened strength and beauty and a stead diet of fresh blood, these changed people, or "Gloamings," rapidly rise to prominence in all aspects of modern society. Soon people are beginning to be "re-created," willingly accepting the risk of death if their bodies can't handle the transformation. As new communities of Gloamings arise, society is divided, and popular Gloaming sites come under threat from a secret terrorist organization. But when a charismatic and wealthy businessman, recently turned, runs for political office–well, all hell breaks loose.
Told from the perspective of key players, including a cynical FBI agent, an audacious campaign manager, and a war veteran turned nurse turned secret operative, A People's History of the Vampire Uprising is an exhilarating, genre-bending debut that is as addictive as the power it describes.
The following titles – and more – will be on the shelves of Hartford Public Library, beginning May 29. If the title is not at your closest branch, place a hold and it will be delivered there for you. All our titles are in our catalog; you may search it at any time.
(Summaries from book vendors)
New York Times bestselling author imagines the affair between John F. Kennedy and Alicia Corning Clark – and the child they may have had.
Based on a real story – in 1950, a young, beautiful Polish refugee arrives in Hyannisport, Massachusetts to work as a maid for one of the wealthiest families in America. Alicia is at once dazzled by the large and charismatic family, in particular the oldest son, a rising politician named Jack.
Alicia and Jack are soon engaged, but his domineering father forbids the marriage. And so, Alicia trades Hyannisport for Hollywood, and eventually Rome. She dates famous actors and athletes and royalty, including Gary Cooper, Kirk Douglas, and Katharine Hepburn, all the while staying close with Jack. A decade after they meet, on the eve of Jack's inauguration as the thirty-fifth President of the United States, the two must confront what they mean to each other.

The Summer I Met Jack by Michelle Gable is based on the fascinating real life of Alicia Corning Clark, a woman who J. Edgar Hoover insisted was paid by the Kennedys to keep quiet, not only about her romance with Jack Kennedy, but also a baby they may have had together. (Downtown)
In a gramophone shop in Istanbul, renowned record collector Christopher C. King uncovered some of the strangest—and most hypnotic—sounds he had ever heard. The 78s were immensely moving, seeming to tap into a primal well of emotion inaccessible through contemporary music. The songs, King learned, were from Epirus, an area straddling southern Albania and northwestern Greece and boasting a folk tradition extending back to the pre-Homeric era. To hear this music is to hear the past.Lament from Epirus is an unforgettable journey into a musical obsession, which traces a unique genre back to the roots of song itself. As King hunts for two long-lost virtuosos—one of whom may have committed a murder—he also tells the story of the Roma people who pioneered Epirotic folk music and their descendants who continue the tradition today.King discovers clues to his most profound questions about the function of music in the history of humanity: What is the relationship between music and language? Why do we organize sound as music? Is music superfluous, a mere form of entertainment, or could it be a tool for survival? King's journey becomes an investigation into song and dance's role as a means of spiritual healing—and what that may reveal about music's evolutionary origins. (Downtown)
Calypso by David Sedaris
If you've ever laughed your way through David Sedaris's cheerfully misanthropic stories, you might think you know what you're getting with Calypso.You'd be wrong.
When he buys a beach house on the Carolina coast, Sedaris envisions long, relaxing vacations spent playing board games and lounging in the sun with those he loves most. And life at the Sea Section, as he names the vacation home, is exactly as idyllic as he imagined, except for one tiny, vexing realization: it's impossible to take a vacation from yourself.
With Calypso, Sedaris sets his formidable powers of observation toward middle age and mortality. Make no mistake: these stories are very, very funny–it's a book that can make you laugh 'til you snort, the way only family can. Sedaris's powers of observation have never been sharper, and his ability to shock readers into laughter unparalleled. But much of the comedy here is born out of that vertiginous moment when your own body betrays you and you realize that the story of your life is made up of more past than future.
This is beach reading for people who detest beaches, required reading for those who loathe small talk and love a good tumor joke. Calypso is simultaneously Sedaris's darkest and warmest book yet–and it just might be his very best. (Downtown)
For sheer unpredictable brilliance, Gogol may come to mind, but no author alive today takes a reader as far as Helen DeWitt into the funniest, most yonder dimensions of possibility. Her jumping-off points might be statistics, romance, the art world's piranha tank, games of chance and games of skill, the travails of publishing, or success. "Look," a character begins to explain, laying out some gambit reasonably enough, even if facing a world of boomeranging counterfactuals, situations spinning out to their utmost logical extremes, and Rube Goldberg-like moving parts, where things prove "more complicated than they had first appeared" and "at 3 a.m. the circumstances seem to attenuate."In various ways, each tale carries DeWitt's signature poker-face lament regarding the near-impossibility of the life of the mind when one is made to pay to have the time for it, in a world so sadly "taken up with all sorts of paraphernalia superfluous, not to say impedimental, to ratiocination." (Downtown)
In her hilarious book of essays, Parks and Recreation star Retta shares the stories that led to her success in Hollywood.
In So Close to Being the Sh*t, Y'all Don't Even Know, Parks and Recreation star Retta takes us on her not-so-meteoric rise from roaches to riches (well, rich enough that she can buy $15,000 designer handbags yet scared enough to know she's always a heartbeat away from ramen with American cheese).
Throwing her hard-working Liberian parents for a loop, Retta abandons her plan to attend med school after graduating Duke University to move to Hollywood to star in her own sitcom—like her comedy heroes Lucille Ball and Roseanne.
Say what? Word. Turns out Retta might actually be on to something. After winning Comedy Central's stand-up competition, she should be ready for prime time—but a fear of success derails her biggest dream.
Whether reminiscing about her days as a contract chemist at GlaxoSmithKline, telling "dirty" jokes to Mormons, feeling like the odd man out on Parks, fending off racist trolls on Twitter, flirting with Michael Fassbender, or expertly stalking the cast of "Hamilton," Retta's unique voice and refreshing honesty will make you laugh, cry, and laugh so hard you'll cry.
Her eponymous sitcom might not have happened yet, but by the end of So Close to Being the Sh*t, you'll be rooting for Retta to be the next one-named wonder to take over your television. And she just might inspire you to reach for the stars, too. (Albany, Downtown)
Award-winning, celebrated New York Times columnist and science writer Carl Zimmer presents a profoundly original perspective on what we pass along from generation to generation. Charles Darwin played a crucial part in turning heredity into a scientific question, and yet he failed spectacularly to answer it. The birth of genetics in the early 1900s seemed to do precisely that. Gradually, people translated their old notions about heredity into a language of genes. As the technology for studying genes became cheaper, millions of people ordered genetic tests to link themselves to missing parents, to distant ancestors, to ethnic identities…
But, Zimmer writes, "Each of us carries an amalgam of fragments of DNA, stitched together from some of our many ancestors. Each piece has its own ancestry, traveling a different path back through human history. A particular fragment may sometimes be cause for worry, but most of our DNA influences who we are–our appearance, our height, our penchants–in inconceivably subtle ways." Heredity isn't just about genes that pass from parent to child. Heredity continues within our own bodies, as a single cell gives rise to trillions of cells that make up our bodies. We say we inherit genes from our ancestors–using a word that once referred to kingdoms and estates–but we inherit other things that matter as much or more to our lives, from microbes to technologies we use to make life more comfortable. We need a new definition of what heredity is and, through Carl Zimmer's lucid exposition and storytelling, this resounding tour de force delivers it. (Downtown)
Weaving historical and current scientific research, his own experience with his two daughters, and the kind of original reporting expected of one of the world's best science journalists, Zimmer ultimately unpacks urgent bioethical quandaries arising from new biomedical technologies, but also long-standing presumptions about who we really are and what we can pass on to future generations. (Downtown)
Energy by Richard Rhodes
Pulitzer Prize- and National Book Award-winning author Richard Rhodes reveals the fascinating history behind energy transitions over time—wood to coal to oil to electricity and beyond.
People have lived and died, businesses have prospered and failed, and nations have risen to world power and declined, all over energy challenges. Ultimately, the history of these challenges tells the story of humanity itself.
Through an unforgettable cast of characters, Pulitzer Prize-winning author Richard Rhodes explains how wood gave way to coal and coal made room for oil, as we now turn to natural gas, nuclear power, and renewable energy. Rhodes looks back on five centuries of progress, through such influential figures as Queen Elizabeth I, King James I, Benjamin Franklin, Herman Melville, John D. Rockefeller, and Henry Ford.
In Energy, Rhodes highlights the successes and failures that led to each breakthrough in energy production; from animal and waterpower to the steam engine, from internal-combustion to the electric motor. He addresses how we learned from such challenges, mastered their transitions, and capitalized on their opportunities. Rhodes also looks at the current energy landscape, with a focus on how wind energy is competing for dominance with cast supplies of coal and natural gas. He also addresses the specter of global warming, and a population hurtling towards ten billion by 2100.
Human beings have confronted the problem of how to draw life from raw material since the beginning of time. Each invention, each discovery, each adaptation brought further challenges, and through such transformations, we arrived at where we are today. In Rhodes's singular style, Energy details how this knowledge of our history can inform our way tomorrow. (Downtown)
Featuring fifteen original full-color illustrations, this is the definitive edition of an electrifying tale that combines the deep-space thrills of Alien, the psychological horror of The Shining, and, of course, the inimitable vision of George R. R. Martin.
 
When a scientific expedition is launched to study a mysterious alien race, the only ship available is the Nightflyer, a fully autonomous vessel manned by a single human. But Captain Royd Eris remains locked away, interacting with his passengers only as a disembodied voice—or a projected hologram no more substantial than a ghost.
Yet that's not the only reason the ship seems haunted. The team's telepath, Thale Lasamer, senses another presence aboard the Nightflyer—something dangerous, volatile, and alien. Captain Eris claims to know nothing about the elusive intruder, and when someone, or something, begins killing off the expedition's members, he's unable—or unwilling—to stem the bloody tide.
Only Melantha Jhirl, a genetically enhanced outcast with greater strength, stamina, and intelligence than other humans, has a chance of solving the mystery—and stopping the malevolent being that's wiping out her shipmates. (Downtown, Park)
But first she has to keep herself alive.
The drought has discontented the bees. Soil dries into sand; honeycomb stiffens into wax. But Cynthia knows how to breathe life back into her farm: offer it as an artists' colony with free room, board, and "life experience" in exchange for backbreaking labor. Silvia, a wide-eyed graduate and would-be poet, and Ibrahim, a painter distracted by constant inspiration, are drawn to Cynthia's offer, and soon, to each other.But something lies beneath the surface. The Edenic farm is plagued by events that strike Silvia as ominous: taps run red, scalps itch with lice, frogs swarm the pond. One by one, the other residents leave. As summer tenses into autumn, Cynthia's shadowed past is revealed and Silvia becomes increasingly paralyzed by doubt. Building to a shocking conclusion, The Honey Farm announces the arrival of a bold new voice and offers a thrilling portrait of creation and possession in the natural world. (Downtown)
On a day that begins like any other, Hal receives a mysterious letter bequeathing her a substantial inheritance. She realizes very quickly that the letter was sent to the wrong person—but also that the cold-reading skills she's honed as a tarot card reader might help her claim the money.
Soon, Hal finds herself at the funeral of the deceased…where it dawns on her that there is something very, very wrong about this strange situation and the inheritance at the center of it.
Full of spellbinding menace and told in Ruth Ware's signature suspenseful style, this is an unputdownable thriller from the Agatha Christie of our time. (Camp Field, Downtown, Dwight)
After a lifetime of living and eating in Rome, Elizabeth Minchilli is an expert on the city's cuisine. While she's proud to share everything she knows about Rome, she now wants to show her devoted readers that the rest of Italy is a culinary treasure trove just waiting to be explored. Far from being a monolithic gastronomic culture, each region of Italy offers its own specialties. While fava beans mean one thing in Rome, they mean an entirely different thing in Puglia. Risotto in a Roman trattoria? Don't even consider it. Visit Venice and not eat cichetti? Unthinkable. Eating My Way Through Italy, celebrates the differences in the world's favorite cuisine.
Divided geographically, Eating My Way Through Italy looks at all the different aspects of Italian food culture. Whether it's pizza in Naples, deep fried calamari in Venice, anchovies in Amalfi, an elegant dinner in Milan, gathering and cooking capers on Pantelleria, or hunting for truffles in Umbria each chapter includes, not just anecdotes, personal stories and practical advice, but also recipes that explore the cultural and historical references that make these subjects timeless.
For anyone who follows Elizabeth on her blog Elizabeth Minchilli in Rome, read her previous book Eating Rome, or used her brilliant phone app Eat Italy to dine well, Eating My Way Through Italy, is a must. (Downtown)
When Darnell Moore was fourteen, three boys from his neighborhood tried to set him on fire. They cornered him while he was walking home from school, harassed him because they thought he was gay, and poured a jug of gasoline on him. He escaped, but just barely. It wasn't the last time he would face death.
Three decades later, Moore is an award-winning writer, a leading Black Lives Matter activist, and an advocate for justice and liberation. In No Ashes in the Fire, he shares the journey taken by that scared, bullied teenager who not only survived, but found his calling. Moore's transcendence over the myriad forces of repression that faced him is a testament to the grace and care of the people who loved him, and to his hometown, Camden, NJ, scarred and ignored but brimming with life. Moore reminds us that liberation is possible if we commit ourselves to fighting for it, and if we dream and create futures where those who survive on society's edges can thrive.
No Ashes in the Fire is a story of beauty and hope-and an honest reckoning with family, with place, and with what it means to be free. (Albany, Downtown)
Is there something else you would like to see on our shelves? Let us know!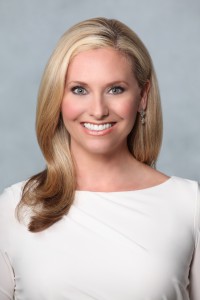 You know her as an Emmy award-winning journalist, WFSB news anchor and co-host of Better Connecticut. Now Kara Sundlun can add "author" to that list of accomplishments! Kara joins us on Wednesday, January 14 at 6:00 PM for a discussion of her new book Finding Dad: From "Love" Child to Daughter and Q&A with the audience, hosted by Thea Montanez, but she sat down for a little pre-Q&A session with us to spill her deepest, darkest library secrets.
What library did you visit as a child? What are some of your earliest memories of the library?
I remember the library at my elementary school, and I loved learning about the Dewey Decimal system. We learned how to make our own books, and I thought it would be cool to be an author one day!
What was your absolute favorite book as a child? Why?
Honestly, I can't recall the exact title, but I had a storybook about dolphins I made my mother read to me every night until I knew every word by heart.  I still love dolphins and look for stories about them for my children. As I grew older I liked suspense novels like V.C. Andrews' Flowers in the Attic.
What book is on your nightstand right now?
Deepak Chopra:  The Future of God, Susan Campbell's Tempest Tossed the Spirit of Isabella Beecher Hooker.  And of course a copy of my new memoir Finding Dad: From "Love" Child to Daughter!
E-books or real thing?
I like real books better, but I read a lot on my I-pad when I'm on the go.
Name your favorite book-to-movie transformation.
I always love the books more.  I love anything by Dan Brown, but The DaVinci Code is way better as a book. Same goes for Eat Pray Love by Connecticut Native Elizabeth Gilbert.  Great book, not-so-good movie.
Who would play you in a movie based on your book?
My husband Dennis says it should be Jennifer Aniston or Poppy Montgomery.  It has to be someone who can be 17 and 30-something!
Join us on Wednesday, January 14 for an evening with Kara! Free an open to all. Click for more info.
2014 was the year of the e-reader! Whether a Kindle, Nook, iPad or any other device, Hartford readers are embracing technology with vigor.
But, what did they read? We've got your Top 10 E-Books Downloaded in 2014.
Find all these titles in our catalog!
10. The Boys in the Boat: Nine Americans and Their Epic Quest for Gold at the 1936 Berlin Olympics, Daniel James Brown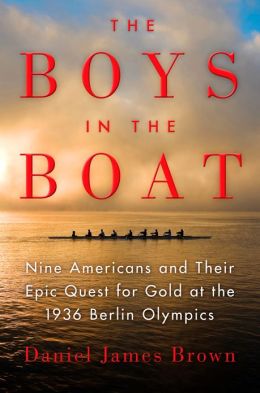 For readers of Unbroken, out of the depths of the Depression comes an irresistible story about beating the odds and finding hope in the most desperate of times—the improbable, intimate account of how nine working-class boys from the American West showed the world at the 1936 Olympics in Berlin what true grit really meant.
9. Innocence: A Novel, Dean Koontz
In Innocence, Dean Koontz blends mystery, suspense, and acute insight into the human soul in a masterfully told tale that will resonate with readers forever.
8. Think Like a Freak: The Authors of Freakonomics Offer to Retrain Your Brain, Steven D. Levitt
The New York Times bestselling Freakonomics changed the way we see the world, exposing the hidden side of just about everything. Then came SuperFreakonomics, a documentary film, an award-winning podcast, and more.
Now, with Think Like a Freak, Steven D. Levitt and Stephen J. Dubner have written their most revolutionary book yet. With their trademark blend of captivating storytelling and unconventional analysis, they take us inside their thought process and teach us all to think a bit more productively, more creatively, more rationally—to think, that is, like a Freak.
7. Abundance of Katherines, John Green

No surprise here! The super-popular John Green creates another literary hit with this tale of a guy named Colin and his very specific dating type.Love, friendship, and a dead Austro-Hungarian archduke add up to surprising and heart-changing conclusions in this ingeniously layered comic novel about reinventing oneself.
6. Natchez Burning: Unwritten Laws Series, Book 1, Greg Isles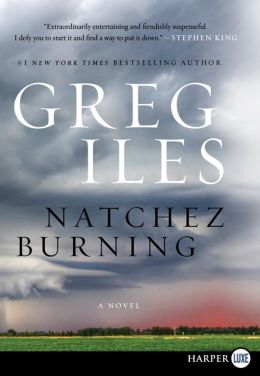 #1 New York Times bestselling author Greg Iles returns with his most eagerly anticipated novel yet and his first in five years—Natchez Burning—the first installment in an epic trilogy that interweaves crimes, lies, and secrets past and present in a mesmerizing thriller featuring Southern lawyer and former prosecutor Penn Cage.
5. Allegiant: Divergent Trilogy, Book 3, Veronica Roth  
What if your whole world was a lie?
What if a single revelation—like a single choice—changed everything?
What if love and loyalty made you do things you never expected?
The explosive conclusion to Veronica Roth's #1 New York Times bestselling Divergent trilogy reveals the secrets of the dystopian world that has captivated millions of readers in Divergent and Insurgent.
4. If I Stay, Gayle Forman
In the blink of an eye everything changes. Seventeen ­year-old Mia has no memory of the accident; she can only recall what happened afterwards, watching her own damaged body being taken from the wreck. Little by little she struggles to put together the pieces- to figure out what she has lost, what she has left, and the very difficult choice she must make. Heartwrenchingly beautiful, this will change the way you look at life, love, and family. Now a major motion picture starring Chloe Grace Moretz, Mia's story will stay with you for a long, long time.
3. The Invention of Wings: A Novel, Sue Monk Kidd
This exquisitely written novel is a triumph of storytelling that looks with unswerving eyes at a devastating wound in American history, through women whose struggles for liberation, empowerment, and expression will leave no reader unmoved.
2. Divergent: Divergent Trilogy, Book 1, Veronica Roth
This first book in Veronica Roth's #1 New York Times bestselling Divergent trilogy is the novel the inspired the major motion picture starring Shailene Woodley, Theo James, and Kate Winslet. This dystopian series set in a futuristic Chicago has captured the hearts of millions of teen and adult readers.
1. The Fault in Our Stars, John Green
The big YA hit! Despite the tumor-shrinking medical miracle that has bought her a few years, Hazel has never been anything but terminal, her final chapter inscribed upon diagnosis. But when a gorgeous plot twist named Augustus Waters suddenly appears at Cancer Kid Support Group, Hazel's story is about to be completely rewritten.
We get it – with over 500,000 different materials in 10 locations, your options for books, music and movies at HPL are.. well.. extensive. So it's totally understandable that, over the course of the year, you might have overlooked a few gems.
These are the sleepers, the books you may have passed on our shelves and thought "I've got to come back for that one!"… and then forgot. Never fear! We're here to break down our picks fo the Top 10 Most Overlooked Books of 2014. So start your reading engines – we're giving your 2015 book list a jump start.
10. Annihilation, Jeff VanderMeer 
Area X has been cut off from the rest of the continent for decades. Nature has reclaimed the last vestiges of human civilization. The first expedition returned with reports of a pristine, Edenic landscape; the second expedition ended in mass suicide, the third expedition in a hail of gunfire as its members turned on one another. The members of the eleventh expedition returned as shadows of their former selves, and within weeks, all had died of cancer. In Annihilation, the first volume of Jeff VanderMeer's Southern Reach trilogy, we join the twelfth expedition.
9. The Book of Heaven: A Novel, Patricia Storace
From the author of the classic travel memoir Dinner with Persephone, an accomplished poet, and frequent contributor to The New York Review of Books, here is an eagerly anticipated, stunningly original novel of heartrending lyricism about four women, a fierce mythopoeia that invites us to enter into a new and powerful imagination of the sublime: What if "a woman's point of view" were God's?
8. The Crane Wife, Patrick Ness
A magical novel, based on a Japanese folk tale, that imagines how the life of a broken-hearted man is transformed when he rescues an injured white crane that has landed in his backyard. Witty, magical, and romantic, The Crane Wife is a story of passion and sacrifice, that resonates on the level of dream and myth.  It is a novel that celebrates the creative imagination, and the disruptive power of love.
7. Chinese Cooking for Diamond Thieves, Dave Lowry
Driving home after being kicked out of college, Tucker meets and picks up the mysterious Corinne Chang at a rest stop. Infatuated, and with nothing better to do, he ends up with her in St. Louis, where he gets a job as a chef in a Chinese restaurant. Even though he's a gwai lo—a foreign devil—his cooking skills impress the Chinese patrons of the restaurant, and his wooing skills impress Corinne when she joins him there as a waitress. But when Chinese gangsters show up demanding diamonds they believe Tucker's kind-of, sort-of, don't-call-her-a-girlfriend stole, he and his friends—which luckily include a couple of FBI agents—have to figure out just who is gunning for Corinne and how to stop them.
6. Karate Chop: Stories, Dorthe Nors and Martin Aiken
These fifteen compact stories are meticulously observed glimpses of everyday life that expose the ominous lurking under the ordinary. While his wife sleeps, a husband prowls the Internet, obsessed with female serial killers; a bureaucrat tries to reinvent himself, exposing goodness as artifice when he converts to Buddhism in search of power; a woman sits on the edge of the bed where her lover lies, attempting to locate a motive for his violence within her own self-doubt. Shifting between moments of violence (real and imagined) and mundane contemporary life, these stories encompass the complexity of human emotions, our capacity for cruelty as well as compassion. Not so much minimalist as stealthy, Karate Chop delivers its blows with an understatement that shows a master at work.
5. The Man Who Walked Away, Maud Casey
In a trance-like state, Albert walks—from Bordeaux to Poitiers, from Chaumont to Macon, and farther afield to Turkey, Austria, Russia—all over Europe. When he walks, he is called a vagrant, a mad man. He is chased out of towns and villages, ridiculed and imprisoned. When the reverie of his walking ends, he's left wondering where he is, with no memory of how he got there. His past exists only in fleeting images. Loosely based on the case history of Albert Dadas, a psychiatric patient in the hospital of St. André in Bordeaux in the nineteenth century, The Man Who Walked Away imagines Albert's wanderings and the anguish that caused him to seek treatment with a doctor who would create a diagnosis for him, a narrative for his pain.
4. Marching to Zion, Mary Glickman
Marching to Zion is the tragic story of Minerva Fishbein and Magnus Bailey, a charismatic black man and the longtime business partner of Minerva's father. From the brutal riots of East St. Louis to Memphis, Tennessee, during the 1920s and the Depression, Marching to Zion is a tale of passion, betrayal, and redemption during an era in America when interracial love could not go unpunished. Readers of Mary Glickman's One More River will celebrate the return of Aurora Mae Stanton, who joins a cast of vibrant new characters in this tense and compelling Southern-Jewish novel that examines the price of love and the interventions of fate.
3. Off Course: A Novel, Michelle Huneven
The year is 1981, Reagan is in the White House, and the country is stalled in a recession. Cressida Hartley, a gifted Ph.D. student in economics, moves into her parents' shabby A-frame cabin in the Sierras to write her dissertation. In her most intimate and emotionally compelling novel to date, Michelle Huneven–author of Blame, which was a finalist for the National Book Critics Circle Award–returns with her signature mix of fine-grained storytelling, unforgettable characters, and moral complexity.
2. Revolutionary, Alex Myers
In 1782, during the final clashes of the Revolutionary War, one of our young nation's most valiant and beloved soldiers was, secretly, a woman. When Deborah Samson disguised herself as a man and joined the Continental Army, she wasn't just fighting for America's independence—she was fighting for her own. Revolutionary, Alex Myers's richly imagined and meticulously researched debut novel, brings the true story of Deborah's struggle against a rigid colonial society back to life—and with it the courage, hope, fear, and heartbreak that shaped her journey through a country's violent birth.
1. Wind is Not a River, Brian Payton
The Wind Is Not a River is Brian Payton's gripping tale of survival and an epic love story in which a husband and wife—separated by the only battle of World War II to take place on American soil—fight to reunite in Alaska's starkly beautiful Aleutian Islands.
Hartford Public Library is pleased to announce the publication of Hartford Through Time, a new release from its Hartford History Center, featuring never-before-published images of early 20th-century Hartford, juxtaposed with matching color photographs of the city in present day.
Hartford Through Time features over 90 before-and-after street scenes created from glass plate negatives from the collection of the Hartford History Center.  These images were painstakingly processed by professional Library volunteers and staff, featuring captions by historian Wilson H. Faude and modern photography by Hartford News editor Andy Hart.
These images tell the story of the changes – and constants – in Hartford's built environment and bring back the story that time has blurred or erased.  From Bushnell Park in 1915, to Downtown Hartford and out into the neighborhoods, former and current Hartford residents will delight in the journey back to remember the capital city of yesteryear.
Hartford Through Time makes a wonderful gift and conversation starter for friends and family around the holidays and will be on sale for $22.99, beginning December 3 at the Hartford History Center, located on the Downtown Library's 3rd Floor at 500 Main Street. Call 860-695-6297 for more information. Proceeds benefit Hartford History Center programs and events.
A book launch and celebratory reception will be held on December 3 at 5:30 p.m. at the Hartford History Center. The reception is free and open to the public, and copies of Hartford Through Time will be available for purchase.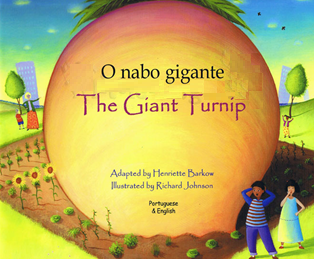 Hartford children, parents, families, and caregivers – join us for a kickoff celebration for two "StoryWalks™" in the Frog Hollow and Parkville neighborhoods on Saturday,  April 5 from 11 a.m. to 4 p.m. at Pope Park Recreation Center! The StoryWalks™ will be displayed from April 5 through April 18.
 StoryWalks™ are fun, engaging, community projects that promote reading and outdoor physical activity for kids and families. Activities will lead kids and families on a trip through the Frog Hollow and Parkville neighborhoods and local business storefronts where pages from two selected books will be reprinted on large, weather-resistant boards and placed in participating store windows.
After the opening ceremony, families will be invited to walk around the neighborhoods and visit the businesses in search of all the pages of Ina Cumpiano's book Quinito, Day and Night which will be displayed in both English and Spanish in the Frog Hollow neighborhood. Ina Cumpiano will make an appearance at the event to discuss her book. In Parkville, families will walk through the neighborhood to read Henriette Barkow's book The Giant Turnip which will be displayed in Portuguese and English.  Families will be given a map with the location of each StoryWalk™ page and a passport.  Each business will stamp their passport leading the families through the stories ending at their local library branch to receive a free copy of the book.
Families can participate at any time during the two-week period that the StoryWalks™ take place. The Park and Dwight Branches of Hartford Public Library will have maps and passports available for families wishing to start the StoryWalk™ after the day of the kickoff celebration. In addition, the two branches will  offer early literacy workshops and story times with local merchants and seniors.
This program is made possible through the collaborative efforts of Hartford Public Library, the Spanish American Merchants Association (SAMA), Parkville Business Association, the City of Hartford Department of Families, Children Youth and Recreation, Hartford Public Schools, Hartford Area Child Care Collaborative, Hartford Foundation for Public Giving, Parkville Senior Center, Center Without Walls, El Pequeñín Children's Multicultural Readiness Academy, Mitchell House, and the Institute for Hispanic Families Catholic Charities Paraíso Infantil, with support from Mantra Lingua Publishing and Lee & Low Publishing.
StoryWalks™ are a component of an early literacy approach called Let's Talk… It Makes A Difference!©. The StoryWalk™ was created by Anne Ferguson and developed in collaboration with the Vermont Bicycle & Pedestrian Coalition and the Kellogg Hubbard Library.
For information, call 860-695-7502.
As part of the Summer Reading Program, HPL staff members get together to talk about the books they are currently reading!
James – Hartford History Center staff
The Unwinding by George Packer
"This tells the social history of well known people as well as the not so well known people, and how history has shaped each of them. He writes history from the viewpoint of different people, and how history shaped their lives."
Ever since the financial crash of 2008 and the ensuing Great Recession, which only now these five years later is starting to recede, like many Americans I have been in search of insight into the workings of this great capitalism and democracy machine in which we live. The first book coming to hand to enlighten on this question is by George Packer — The Unwinding: An Inner History of the New America. I should note up-front that, as the title signals, the news is not good for the demos. An "inner history," Packer's tale is most vividly related by the cogs in the machine, those whom a Frank Capra movie would portray as "the little people." – Carla Seaquist, Huffington Post
Greg – Education Coordinator
The Sense of An Ending by Julian Barnes
"Bizarre in a good way. I thought it was a true story based on the voice. I liked it, and would recommend."
The new book is a mystery of memory and missed opportunity. Tony Webster, a cautious, divorced man in his 60s who "had wanted life not to bother me too much, and had succeeded," receives an unexpected bequest from a woman he'd met only once, 40 years earlier. The mother of his college girlfriend, Veronica, has bequeathed him £500 — a legacy that unsettles Tony, pushing him to get in touch with Veronica (their relationship had ended badly) and seek answers to certain unresolved questions. – New York Times Book Review
Leti – Park Branch Manager
The Block Captain's Daughter by Demetria Martinez
"She writes in a very poetic way. She writes stories of people, from dream state to reality, first person to second person. I Would also recommend her other book, Mother Tongue."
Americans are familiar with the challenges of illegal Mexican immigration into the US, but are much less accustomed to learning about the experiences of such immigrants after they're in the country. In The Block Captain's Daughter, Demetria Martinez introduces us to six characters and the relationships they share, describing each and their environments through the others' eyes and voices. – Foreword Reviews
Martha Rea – Senior Library Assistant
Icarus and Love by Antoinette Brim
"I've read this book multiple times, I continually pick it up ot read it again. You can tell the author reads a lot, she gets in the minds of her characters."
Icarus in Love, Antoinette Brim's second collection, certifies the presence of a very fine poet among us.  This entire collection is a strong reminder that assessing old ways of being is necessary work and loving the self is necessary work. Antoinette Brim is obviously at the point of assured command of her craft.  The way she sifts through the past and reworks the deepest fibers of her experience is amazing evidence of the poet's heart and skill.  Her riffs on the work of other poets ring like music. I love so many, but I'll list "The Female Body" and "Woman Sees Starry Night" and "33 Jackson Street Aubade"–simply great poems. -Eloise Klein Healy, Poet Laureate of The City of Los Angeles
Pat – Campfield Branch Manager
The Next Time You See Me by Holly Goddard Jones
"Highly recommend, craftily written. The author manages to weave multiple stories together in a way that makes it interesting to read."
Holly Goddard Jones follows up her terrific book of short stories, "Girl Trouble" (2009), with an equally impressive novel set in the same hard-luck Kentucky town near the Tennessee border. The robust cast includes Emily, a 13-year-old who finds a body in the woods and keeps it a secret; Susanna, a schoolteacher whose hard-living sister, Ronnie, has disappeared; and Wyatt, a lonely factory worker hazed by his younger colleagues. An eerie air hangs over the novel, but Ms. Jones has a talent for making even scenes apart from the central mystery feel suspenseful. She also has a precise eye and empathy to burn, bringing each of her many characters to well-rounded life. – New York Times Book Review
Caitlin – Social Media Coordinator
Falling by Christopher Pike
"This book has so many different little stories going on, and Pike is able to weave them all together. It has intrigue, mystery, a kidnapping, a faked death, a serial killer, and an FBI agent who can't seem to get herself out of trouble. Highly recommend."
Matt Connor is falling. He has lost his obsession (he thinks love) to another man so he goes for the logical; he fakes his own death.  The plan is flawless, the entails perfected.  Matt Connor dies and a new man is born. Kelly Feinman is falling. She is an FBI Agent with a hero complex who loses her family and almost her life. Tracking a serial killer known as "Acid Man" on her own Kelly is in for a big surprise when she finally finds him. Kelly may survive, but she doesn't learn from her mistakes. Falling, is filled with twists, turns and surprises. Nothing and no one are ever what they seem to be. At the heart this is a compelling tale of human nature and is worth the read. – All My Writers Review
Remember you can download books from the library to your new shiny reader. Books are free, of course, and there are never any late fees because the book is returned automatically to the library. Couldn't be easier or more economical!
And if we don't have the book that you want, that's simple too, just send in a request.
For more information go to www.hplct.org. Read a good book today.