We get it – with over 500,000 different materials in 10 locations, your options for books, music and movies at HPL are.. well.. extensive. So it's totally understandable that, over the course of the year, you might have overlooked a few gems.
These are the sleepers, the books you may have passed on our shelves and thought "I've got to come back for that one!"… and then forgot. Never fear! We're here to break down our picks fo the Top 10 Most Overlooked Books of 2014. So start your reading engines – we're giving your 2015 book list a jump start.
10. Annihilation, Jeff VanderMeer 
Area X has been cut off from the rest of the continent for decades. Nature has reclaimed the last vestiges of human civilization. The first expedition returned with reports of a pristine, Edenic landscape; the second expedition ended in mass suicide, the third expedition in a hail of gunfire as its members turned on one another. The members of the eleventh expedition returned as shadows of their former selves, and within weeks, all had died of cancer. In Annihilation, the first volume of Jeff VanderMeer's Southern Reach trilogy, we join the twelfth expedition.
9. The Book of Heaven: A Novel, Patricia Storace
From the author of the classic travel memoir Dinner with Persephone, an accomplished poet, and frequent contributor to The New York Review of Books, here is an eagerly anticipated, stunningly original novel of heartrending lyricism about four women, a fierce mythopoeia that invites us to enter into a new and powerful imagination of the sublime: What if "a woman's point of view" were God's?
8. The Crane Wife, Patrick Ness
A magical novel, based on a Japanese folk tale, that imagines how the life of a broken-hearted man is transformed when he rescues an injured white crane that has landed in his backyard. Witty, magical, and romantic, The Crane Wife is a story of passion and sacrifice, that resonates on the level of dream and myth.  It is a novel that celebrates the creative imagination, and the disruptive power of love.
7. Chinese Cooking for Diamond Thieves, Dave Lowry
Driving home after being kicked out of college, Tucker meets and picks up the mysterious Corinne Chang at a rest stop. Infatuated, and with nothing better to do, he ends up with her in St. Louis, where he gets a job as a chef in a Chinese restaurant. Even though he's a gwai lo—a foreign devil—his cooking skills impress the Chinese patrons of the restaurant, and his wooing skills impress Corinne when she joins him there as a waitress. But when Chinese gangsters show up demanding diamonds they believe Tucker's kind-of, sort-of, don't-call-her-a-girlfriend stole, he and his friends—which luckily include a couple of FBI agents—have to figure out just who is gunning for Corinne and how to stop them.
6. Karate Chop: Stories, Dorthe Nors and Martin Aiken
These fifteen compact stories are meticulously observed glimpses of everyday life that expose the ominous lurking under the ordinary. While his wife sleeps, a husband prowls the Internet, obsessed with female serial killers; a bureaucrat tries to reinvent himself, exposing goodness as artifice when he converts to Buddhism in search of power; a woman sits on the edge of the bed where her lover lies, attempting to locate a motive for his violence within her own self-doubt. Shifting between moments of violence (real and imagined) and mundane contemporary life, these stories encompass the complexity of human emotions, our capacity for cruelty as well as compassion. Not so much minimalist as stealthy, Karate Chop delivers its blows with an understatement that shows a master at work.
5. The Man Who Walked Away, Maud Casey
In a trance-like state, Albert walks—from Bordeaux to Poitiers, from Chaumont to Macon, and farther afield to Turkey, Austria, Russia—all over Europe. When he walks, he is called a vagrant, a mad man. He is chased out of towns and villages, ridiculed and imprisoned. When the reverie of his walking ends, he's left wondering where he is, with no memory of how he got there. His past exists only in fleeting images. Loosely based on the case history of Albert Dadas, a psychiatric patient in the hospital of St. André in Bordeaux in the nineteenth century, The Man Who Walked Away imagines Albert's wanderings and the anguish that caused him to seek treatment with a doctor who would create a diagnosis for him, a narrative for his pain.
4. Marching to Zion, Mary Glickman
Marching to Zion is the tragic story of Minerva Fishbein and Magnus Bailey, a charismatic black man and the longtime business partner of Minerva's father. From the brutal riots of East St. Louis to Memphis, Tennessee, during the 1920s and the Depression, Marching to Zion is a tale of passion, betrayal, and redemption during an era in America when interracial love could not go unpunished. Readers of Mary Glickman's One More River will celebrate the return of Aurora Mae Stanton, who joins a cast of vibrant new characters in this tense and compelling Southern-Jewish novel that examines the price of love and the interventions of fate.
3. Off Course: A Novel, Michelle Huneven
The year is 1981, Reagan is in the White House, and the country is stalled in a recession. Cressida Hartley, a gifted Ph.D. student in economics, moves into her parents' shabby A-frame cabin in the Sierras to write her dissertation. In her most intimate and emotionally compelling novel to date, Michelle Huneven–author of Blame, which was a finalist for the National Book Critics Circle Award–returns with her signature mix of fine-grained storytelling, unforgettable characters, and moral complexity.
2. Revolutionary, Alex Myers
In 1782, during the final clashes of the Revolutionary War, one of our young nation's most valiant and beloved soldiers was, secretly, a woman. When Deborah Samson disguised herself as a man and joined the Continental Army, she wasn't just fighting for America's independence—she was fighting for her own. Revolutionary, Alex Myers's richly imagined and meticulously researched debut novel, brings the true story of Deborah's struggle against a rigid colonial society back to life—and with it the courage, hope, fear, and heartbreak that shaped her journey through a country's violent birth.
1. Wind is Not a River, Brian Payton
The Wind Is Not a River is Brian Payton's gripping tale of survival and an epic love story in which a husband and wife—separated by the only battle of World War II to take place on American soil—fight to reunite in Alaska's starkly beautiful Aleutian Islands.
Hartford Public Library is pleased to announce the publication of Hartford Through Time, a new release from its Hartford History Center, featuring never-before-published images of early 20th-century Hartford, juxtaposed with matching color photographs of the city in present day.
Hartford Through Time features over 90 before-and-after street scenes created from glass plate negatives from the collection of the Hartford History Center.  These images were painstakingly processed by professional Library volunteers and staff, featuring captions by historian Wilson H. Faude and modern photography by Hartford News editor Andy Hart.
These images tell the story of the changes – and constants – in Hartford's built environment and bring back the story that time has blurred or erased.  From Bushnell Park in 1915, to Downtown Hartford and out into the neighborhoods, former and current Hartford residents will delight in the journey back to remember the capital city of yesteryear.
Hartford Through Time makes a wonderful gift and conversation starter for friends and family around the holidays and will be on sale for $22.99, beginning December 3 at the Hartford History Center, located on the Downtown Library's 3rd Floor at 500 Main Street. Call 860-695-6297 for more information. Proceeds benefit Hartford History Center programs and events.
A book launch and celebratory reception will be held on December 3 at 5:30 p.m. at the Hartford History Center. The reception is free and open to the public, and copies of Hartford Through Time will be available for purchase.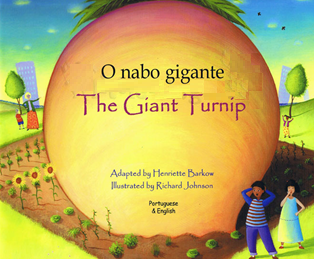 Hartford children, parents, families, and caregivers – join us for a kickoff celebration for two "StoryWalks™" in the Frog Hollow and Parkville neighborhoods on Saturday,  April 5 from 11 a.m. to 4 p.m. at Pope Park Recreation Center! The StoryWalks™ will be displayed from April 5 through April 18.
 StoryWalks™ are fun, engaging, community projects that promote reading and outdoor physical activity for kids and families. Activities will lead kids and families on a trip through the Frog Hollow and Parkville neighborhoods and local business storefronts where pages from two selected books will be reprinted on large, weather-resistant boards and placed in participating store windows.
After the opening ceremony, families will be invited to walk around the neighborhoods and visit the businesses in search of all the pages of Ina Cumpiano's book Quinito, Day and Night which will be displayed in both English and Spanish in the Frog Hollow neighborhood. Ina Cumpiano will make an appearance at the event to discuss her book. In Parkville, families will walk through the neighborhood to read Henriette Barkow's book The Giant Turnip which will be displayed in Portuguese and English.  Families will be given a map with the location of each StoryWalk™ page and a passport.  Each business will stamp their passport leading the families through the stories ending at their local library branch to receive a free copy of the book.
Families can participate at any time during the two-week period that the StoryWalks™ take place. The Park and Dwight Branches of Hartford Public Library will have maps and passports available for families wishing to start the StoryWalk™ after the day of the kickoff celebration. In addition, the two branches will  offer early literacy workshops and story times with local merchants and seniors.
This program is made possible through the collaborative efforts of Hartford Public Library, the Spanish American Merchants Association (SAMA), Parkville Business Association, the City of Hartford Department of Families, Children Youth and Recreation, Hartford Public Schools, Hartford Area Child Care Collaborative, Hartford Foundation for Public Giving, Parkville Senior Center, Center Without Walls, El Pequeñín Children's Multicultural Readiness Academy, Mitchell House, and the Institute for Hispanic Families Catholic Charities Paraíso Infantil, with support from Mantra Lingua Publishing and Lee & Low Publishing.
StoryWalks™ are a component of an early literacy approach called Let's Talk… It Makes A Difference!©. The StoryWalk™ was created by Anne Ferguson and developed in collaboration with the Vermont Bicycle & Pedestrian Coalition and the Kellogg Hubbard Library.
For information, call 860-695-7502.
As part of the Summer Reading Program, HPL staff members get together to talk about the books they are currently reading!
James – Hartford History Center staff
The Unwinding by George Packer
"This tells the social history of well known people as well as the not so well known people, and how history has shaped each of them. He writes history from the viewpoint of different people, and how history shaped their lives."
Ever since the financial crash of 2008 and the ensuing Great Recession, which only now these five years later is starting to recede, like many Americans I have been in search of insight into the workings of this great capitalism and democracy machine in which we live. The first book coming to hand to enlighten on this question is by George Packer — The Unwinding: An Inner History of the New America. I should note up-front that, as the title signals, the news is not good for the demos. An "inner history," Packer's tale is most vividly related by the cogs in the machine, those whom a Frank Capra movie would portray as "the little people." – Carla Seaquist, Huffington Post
Greg – Education Coordinator
The Sense of An Ending by Julian Barnes
"Bizarre in a good way. I thought it was a true story based on the voice. I liked it, and would recommend."
The new book is a mystery of memory and missed opportunity. Tony Webster, a cautious, divorced man in his 60s who "had wanted life not to bother me too much, and had succeeded," receives an unexpected bequest from a woman he'd met only once, 40 years earlier. The mother of his college girlfriend, Veronica, has bequeathed him £500 — a legacy that unsettles Tony, pushing him to get in touch with Veronica (their relationship had ended badly) and seek answers to certain unresolved questions. – New York Times Book Review
Leti – Park Branch Manager
The Block Captain's Daughter by Demetria Martinez
"She writes in a very poetic way. She writes stories of people, from dream state to reality, first person to second person. I Would also recommend her other book, Mother Tongue."
Americans are familiar with the challenges of illegal Mexican immigration into the US, but are much less accustomed to learning about the experiences of such immigrants after they're in the country. In The Block Captain's Daughter, Demetria Martinez introduces us to six characters and the relationships they share, describing each and their environments through the others' eyes and voices. – Foreword Reviews
Martha Rea – Senior Library Assistant
Icarus and Love by Antoinette Brim
"I've read this book multiple times, I continually pick it up ot read it again. You can tell the author reads a lot, she gets in the minds of her characters."
Icarus in Love, Antoinette Brim's second collection, certifies the presence of a very fine poet among us.  This entire collection is a strong reminder that assessing old ways of being is necessary work and loving the self is necessary work. Antoinette Brim is obviously at the point of assured command of her craft.  The way she sifts through the past and reworks the deepest fibers of her experience is amazing evidence of the poet's heart and skill.  Her riffs on the work of other poets ring like music. I love so many, but I'll list "The Female Body" and "Woman Sees Starry Night" and "33 Jackson Street Aubade"–simply great poems. -Eloise Klein Healy, Poet Laureate of The City of Los Angeles
Pat – Campfield Branch Manager
The Next Time You See Me by Holly Goddard Jones
"Highly recommend, craftily written. The author manages to weave multiple stories together in a way that makes it interesting to read."
Holly Goddard Jones follows up her terrific book of short stories, "Girl Trouble" (2009), with an equally impressive novel set in the same hard-luck Kentucky town near the Tennessee border. The robust cast includes Emily, a 13-year-old who finds a body in the woods and keeps it a secret; Susanna, a schoolteacher whose hard-living sister, Ronnie, has disappeared; and Wyatt, a lonely factory worker hazed by his younger colleagues. An eerie air hangs over the novel, but Ms. Jones has a talent for making even scenes apart from the central mystery feel suspenseful. She also has a precise eye and empathy to burn, bringing each of her many characters to well-rounded life. – New York Times Book Review
Caitlin – Social Media Coordinator
Falling by Christopher Pike
"This book has so many different little stories going on, and Pike is able to weave them all together. It has intrigue, mystery, a kidnapping, a faked death, a serial killer, and an FBI agent who can't seem to get herself out of trouble. Highly recommend."
Matt Connor is falling. He has lost his obsession (he thinks love) to another man so he goes for the logical; he fakes his own death.  The plan is flawless, the entails perfected.  Matt Connor dies and a new man is born. Kelly Feinman is falling. She is an FBI Agent with a hero complex who loses her family and almost her life. Tracking a serial killer known as "Acid Man" on her own Kelly is in for a big surprise when she finally finds him. Kelly may survive, but she doesn't learn from her mistakes. Falling, is filled with twists, turns and surprises. Nothing and no one are ever what they seem to be. At the heart this is a compelling tale of human nature and is worth the read. – All My Writers Review
Remember you can download books from the library to your new shiny reader. Books are free, of course, and there are never any late fees because the book is returned automatically to the library. Couldn't be easier or more economical!
And if we don't have the book that you want, that's simple too, just send in a request.
For more information go to www.hplct.org. Read a good book today.
Within the next 7-10 days, you will be able to download e-books with your HPL Library Card!  Hooray!! We will introduce a whole new collection of digital books available on www.hplct.org, at any time of day, from anywhere in the world.  Now your library is open 24 hours a day to satisfy your reading needs.
More to come.  Just wanted you to be the first to know.