The Institute of Museum and Library Services (IMLS) in Washington, DC, announced that we have been awarded a National Leadership Grant (planning category) in the amount of $47,540.  This is the third grant that we have received from IMLS since 2010.
The Summer Learning! Family Engagement Continuum is a year-long program that educates parents/caregivers of children grades K-3 on the importance of summer learning, and that offers exposure to new resources, programs, and activities designed to improve reading proficiency.   The planning grant will gather a creative team of educational and cultural professionals to develop a unique process to get parents, caregivers and kids excited about year-long learning.
The grant will create an innovative program for family engagement in summer learning, building a model for cities with similar cultural diversity, significant poverty levels, and low literacy in adults and children. It will have considerable impact on the best practices of other organizations and the public good.
Summer Learning!  Family Engagement Continuum will address summer learning loss with a systematic, continuous, comprehensive, and collaborative approach to increasing summer learning opportunities.  The planning team will serve as a think tank of creative educational and cultural leaders with a wide variety of experience. "We appreciate the confidence that IMLS has in us to make a difference in our City.  This project will result in a cohesive approach to find solutions that will help our most vulnerable children thrive as adults", said Matthew K. Poland HPL's Chief Executive Officer.
We will partner with Hartford Public Schools, and will work creatively and collaboratively with a wide array of Hartford organizations, including the Wadsworth Atheneum Museum of Art, the Hartford Foundation for Public Giving's Brighter Futures Initiative, and the Hartford Department of Families, Children, Youth and Recreation.
We are thrilled to announce that HPL has received recognition and accreditation from the United States Department of Justice Bureau of Immigrant Appeals (BIA) which will enable it to expand immigrants' access to critical information and services in their path  to Citizenship.  We are the first public library in the nation to receive this accreditation.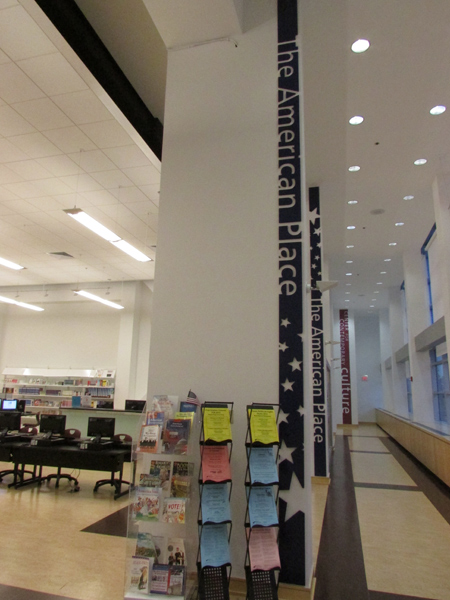 The Library's The American Place (TAP) program has been in the forefront of welcoming new arrivals and facilitating their integration into the broader community since 2000 and is recognized nationally as a best practice. Although the program offers a comprehensive range of services it refers immigrants to area not-for-profit agencies recognized by the Bureau of Immigration Appeals for legal consultation. Now the Library, a long-standing resource to the immigrant community, is certified to offer these services directly. These expanded services are expected to be offered in January 2014.
An estimated 300 immigrants a month come to the Library to seek online access and assistance navigating the United States Citizenship & Immigration Services' (USCIS) portal. The Library's standing in the community as a center for immigrant educational services and computer access, along with its proximity to the USCIS Immigration Services field office (located across the street) are contributing factors to the steady flow of immigrants to the Library.
Looking towards the future and the strong possibility that comprehensive immigration reform will be passed, this demand is expected to increase significantly. "As a trusted source of information, as a center for technology and, a primary portal for immigrants – TAP will be more effective and efficient now that the immigrant needs will be met via a one-stop model", said Homa Naficy, chief adult learning officer and director of The American Place.
For more information on our immigration and citizenship services, visit our website. And make sure you check out The American Place blog for stories on trips they have taken, and Reflections from a Cultural Navigator!
Press on HPL's accreditation:
Library Journal – Hartford Public Library Nation's First to Be Certified by Bureau of Immigrant Appeals
ThinkProgress – Booked For Appointments: First Library Gets Certified To Help Immigrants Navigate The Legal System
We are ecstatic to announce that we were awarded a five-year $646,000 grant from the Connecticut Department of Education to support the creation of the Owl Enrichment Center at Hartford Public High School's (HPHS) Law & Government Academy.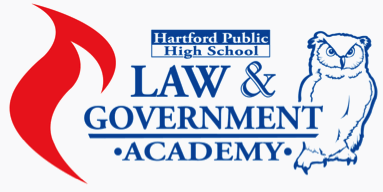 In the spring of 2011, we collaborated with Hartford Public Schools (HPS) to relocate our Mark Twain Branch to Hartford Public High School's campus. Since then, a really wonderful collaborative relationship has grown among our staff and the educators at the HPHS Law & Government Academy, creating a national model for library-school collaboration. As a result, a reinvigoration of literacy-rich programming, resources, and community supports has become anchored in the learning community, above and beyond what the school was previously able to provide by itself.  Inspired by our early experiences to plan jointly effective and quality high quality programming we sought to deepen our collaboration and extend our collective capacity to benefit to students, parents and the community.
"I want to congratulate and thank the Hartford Public Library for its ongoing commitment to enriching the academic lives of our students beyond the classroom," Superintendent Christina Kishimoto said. "Students learn better when they know that their whole community is invested in their progress."school was previously able to provide by itself.  Inspired by our early experiences to plan jointly effective and quality high quality programming we sought to deepen our collaboration and extend our collective capacity to benefit to students, parents and the community.
The Owl Enrichment Center, named in celebration and recognition of the Hartford Public High School's mascot, will reinvent and reinvigorate after-school programming to provide HPHS students with academic supports and interventions, engaging arts, health and enrichment activities and empowering community programs for parents.  The program will create safe, enriching spaces four days a week after school, on Saturdays and during the months of July and August.  The program will:
Serve 80 students in grades 9 through 12
Provide 14.5 hours each week of additional support, learning and enrichment time
Operate for 38 weeks throughout the school year beginning in late-September and running through August
Provide daily support from one program coordinator, two certified teachers, one lead tutors, four tutors, and two enrichment activity leaders which represents a ratio of 1:10
Provide students with the necessary resources to demonstrate college-ready skills in reading, writing and math
Provide students with the necessary resources to complete a college-ready curriculum, including a Capstone experience
Require every student to successfully complete a college application process and attend a financial planning workshop
Engage and provide parents and guardians with significant programming tailored to their needs including a Monday "family night" with dinner.
As a result of this program, our students will become stronger readers, writers and critical thinkers who are more engaged in school and are inspired to contribute to society in productive and meaningful ways.
"This grant recognizes the importance of collective impact in our resource-strapped society. Alone, the outcomes can be incremental; but together, we have the capacity for significant impact," said Matthew K. Poland, chief executive officer at Hartford Public Library.

The Travelers Foundation awarded HPL with a $50,000 grant that will provide continued funding to the Teen Leader Initiative. We began this Initiative to provide teens a basic understanding of what is needed to achieve success in both their academic and working careers. The Initiative has been in existence for nineteen years, funded primarily by Travelers in the past five years. With a strong emphasis on critical thinking, problem-solving, learning, communication and collaboration, technology and information literacy, life and career, and personal and social responsibility, teens become firmly grounded in 21st century skills.
"Travelers is committed to providing the tools and opportunities young people need to succeed," said Tara N. Spain, Vice President of the Travelers Foundation. "The Teen Leader Initiative is a great model for building future leaders out of today's youth."
This year's Teen Leader Initiative will have an emphasis on information literacy and technology, preparing ten Hartford teens for education and careers in a digital world.  Activities will align with common core curriculum and quickly evolving digital trends, increasing their ability to navigate a world where mastery of technology skills is essential.
Teens will create information guides for online resources to share with Homework Club students during peer-to-peer tutoring.  As part of their final project, teens will interview local businesses, identify and address a real-life information need, learn the value of accurate information and contribute to economic stability.  "As the teens learn, so will their communities, and both will be enriched" said Matthew K. Poland, chief executive officer at Hartford Public Library.
The Teen Leader Initiative can significantly change the lives of a small group of teens while impacting countless Hartford youth under their tutelage.  It supports the goals of Hartford Public Schools, increasing achievement and building college readiness.  The teens are transformed by strong mentorship, skill acquisition, and goal-setting opportunities, yielding an increase in college-bound graduates and a prepared future workforce.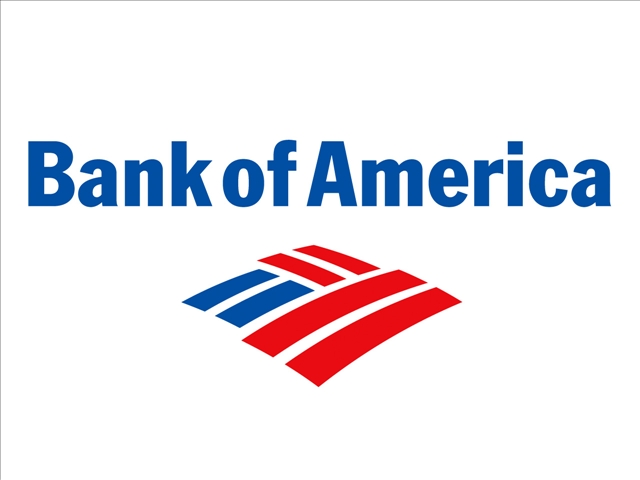 We are thrilled to announce that we have been awarded a $7,500 grant from Bank of America in support of our Teen Leaders Initiative.  We began this initiative to provide Hartford teens a basic understanding of what is needed to achieve success in both their academic and working careers. With a strong emphasis on career education, job readiness skills, workplace expectations, project management, and personal finance, teens are firmly grounded 21st century skills. This grant will provide for the hiring of five teens that will work with library staff for nine weeks at five branches during the summer months.
Teen Leaders will attend a series of educational workshops that will improve their ability to make positive personal, academic and career decisions. They will participate in the Federal Lunch Program, provide daily library service, and help impact the lives of over 20,000 youth every year.
Teens will also assist with the 2013 Summer Reading Program by guiding and mentoring young readers and by coordinating youth programs and workshops.  In this capacity, they will serve as role models and peer tutors.  Furthermore, they learn educational and leadership skills that inspire the youth they serve.  The Summer Reading Program supports and motivates Hartford youth to achieve summer reading gains that decrease summer learning loss and improve grade-level reading proficiency.
"While the Teen Leader Initiative transforms the lives of a small group of teens, these young people impact the lives of many Hartford youth" said Matthew K. Poland, chief executive officer at Hartford Public Library.
Today is the last day of National Poetry Month. I had the great honor to read my favorite poem to the school assembly at Grace Academy in Hartford and at the Downtown Library this morning. It's "Miracles" by Walt Whitman.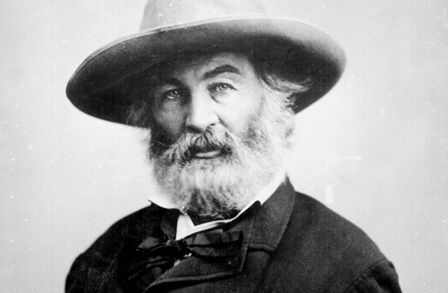 Why, who makes much of a miracle?
As to me, I know of nothing else but miracles,
Whether I walk the streets of Manhattan,
Or dart my sight over the roofs of houses toward the sky,
Or wade with naked feet along the beach just in the edge of the water,
Or stand under trees in the woods,
Or talk by day with anyone I love, or sleep in the bed at night with anyone I love,
Or sit at table at dinner with the rest,
Or look at strangers opposite me riding in the car,
Or watch honey bees busy around the hive of a summer forenoon,
Or animals feeding in the fields,
Or birds, or the wonderfulness of insects in the air,
Or the wonderfulness of the sundown, or of stars shining so quiet and bright,
Or the exquisite delicate thin curve of the new moon in spring;
These with the rest, one and all, are to me miracles,
The whole referring, yet each distinct and in its place.
To me every hour of the light and dark is a miracle,
Every cubic inch of space is a miracle,
Every square yard of the surface of the earth is spread with the same,
Every foot of the interior swarms with the same.
To me the sea is a continual miracle,
The fishes that swim–the rocks–the motion of the waves–the ships with the men in them,
What stranger miracles are there?
Arianna Huffington represents what's possible in America with the right set of personal tools – courage, chutzpah, knowledge, and a deep understanding of what it means to be an American.  With Huffington Post, she has created a means for millions every day to get engage in their world, their countries and in their communities. She knows the importance of civic engagement to forming a more perfect union.
Hartford Public Library also clearly recognizes the important role it plays in civic engagement. The breadth of programs we already offer under the aegis of civic and community engagement is impressive and innovative. They range from traditional education services that provide valuable information and skills to broader political and civic roles, such as serving as a state community redistricting site, managing community services for growing immigrant populations, and building databases that centralize vital community and government information for improved decision making.
Over the past decade, the Library has become increasingly concerned about and committed to strengthening the foundations of community and civic engagement—volunteering, voting, participating in civic and social organizations, engaging in activities that strengthen community, participating in public dialogues and problem solving sessions, and working to make a difference in their communities. Working with local government leaders, in particular, we have broadened their approaches to engaging citizens by moving from traditional representative governance to democratic governance where citizens work directly with public officials in participatory, inclusive, deliberative, and collaborative ways.
The long-term benefits of increasing civic and community awareness, engagement, and activity are well documented. Research and experience have shown that engaged and empowered citizens generate optimism about the future, produce good decisions on tough community challenges, and contribute to economic success and individual well-being. Public libraries, with their sustained stature as the most trusted government entity, are ideal resources to shape and lead discussions, decisions, and strategies that encourage active and purposeful civic engagement.
While some may see the stock of social capital plummeting, public libraries generate and nurture social capital. While local officials worry that technology-driven public engagement will create new digital divides and increase disconnectedness, libraries have already built the infrastructure and capacity to ensure broad access to and skill in using technology resources. And, while lingering mistrust of government institutions among some populations contributes to civic apathy, libraries maintain their standing as a highly-trusted and valued public resource.
Moving from respected supporting player to consistent and valued leader requires a clear definition of the scope of library civic service and development of strategic agendas that broaden the impact of library action, measure and report on outcomes, and position the library as the go-to civic and community engagement resource.
Ms. Huffington believes in the power of public libraries: "With the public library's stature as democracy's best promise, the transition to civic engagement leader is both necessary and long overdue.
This spring the One Book One Hartford selection is Eve Ensler's book, I Am An Emotional Creature. Ms.Ensler will talk about her book in the Center for Contemporary Culture at the Downtown Library on Sunday, May 6 at 4:00 p.m.
Please join Governor Dannel Malloy, the First Lady Cathy Malloy, and Dr.Christina Kishimoto, Hartford's Superintendent of Schools, for a great celebration of being human with this great playwright, author and social activist.
Doors open at 3 and it's free.
During this special season, the lives of many people are filled with the spirit of giving, the importance of family and friends, and a sense of renewal and new opportunity. That spirit lives year-round in the Library.  It's why Hartford Public Library is such a powerful symbol of hope and trust. And it's why the Library is a place like no other.
And, in this time of economic uncertainty, the holiday season takes on added meaning for all of us, and none more than the men and women who work at the Library. They understand that times like these can be especially difficult for those they serve.
So, in keeping with the spirit of the season, we are grateful for what the Library receives in return from our community, our Board, our City leaders, our volunteers and our donors. That's what creates the timeless relationship the Library has with our City.
May these days be filled with joy, peace, and hope for the New Year for you, your family and friends.
With deep gratitude and best wishes,
Matt Poland
Chief Executive Officer
Need to trim your budget but don't want to give up your tunes, we can help with Freegal.
If you have a Hartford Public Library Card you can download three tunes a week from Freegal with no charge and you get to keep them — that's 156 tunes a year. That's a hunk of change…
Here's how Freegal works:
Legally download music for free from the Freegal site
All music is free and you get to keep it forever – no due dates
All songs work on MP3 players, iPods, iPhones, and so on
HPL Library Card holders can download up to three songs each week (the counter resets to zero at 9 p.m. on Sunday evening)
Hundreds of thousands of songs in over 100 genres of music are available to download
Quick tips for using Freegal:
Have your HPL card handy to login to Freegal
Search by genre and artist (bands that start with "The" are listed under the letter "t")
Preview a song by clicking on the arrow to the left of the song title
Download a song by clicking "Download Now" and the clicking "Save"
If you click "Download Now" and then click "Cancel," you still use up one of your weekly song downloads
The best things in life are free sometimes.