As part of our Adult Summer Reading Program, we're holding giveaways for people who participate! To sign up for the summer reading program or to learn more about the giveaways, visit any of our branch locations.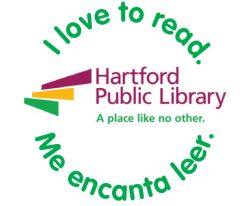 July 19 Drawing – Tour Passes to The Mark Twain House & Museum 
Congratulations to the winners!
Customers
Albany Branch – Maritza, Cynthia and Javier
Barbour Branch – Gloria, Sonia and Nietha
Blue Hills Branch – Nicole, Leslie, and  Peta-Ann
Camp Field Branch – Ashley, and Sybill, Joseph
Downtown Branch – Kalveana, Kimberly, Darlene
Dwight Branch – Daisy, Denise, Sasha
Goodwin Branch – Keith, Elyse, Shantay
Mark Twain Branch – Charlene, Iris, Susan
Park Branch – George, Marie and Elba
Ropkins Branch – Darlene, April, Danielle
Staff
Ada, Elena, Iris
August 2 Drawing – Free 1-year subscription to CT Explored 
August 16 Drawing – A journal with pen, and a Hartford Public Library book bag
August 23 Drawing – A photographic keepsake book, Hartford, Photographic Moments of the People, Places and Lives in Our Region OR Sonia Sotomayor's Mi mundo adorado
GRAND PRIZE DRAWING – August 23 – Kindle Fire (one winner only)