2014 was the year of the e-reader! Whether a Kindle, Nook, iPad or any other device, Hartford readers are embracing technology with vigor.
But, what did they read? We've got your Top 10 E-Books Downloaded in 2014.
Find all these titles in our catalog!
10. The Boys in the Boat: Nine Americans and Their Epic Quest for Gold at the 1936 Berlin Olympics, Daniel James Brown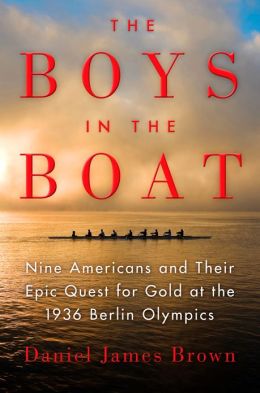 For readers of Unbroken, out of the depths of the Depression comes an irresistible story about beating the odds and finding hope in the most desperate of times—the improbable, intimate account of how nine working-class boys from the American West showed the world at the 1936 Olympics in Berlin what true grit really meant.
9. Innocence: A Novel, Dean Koontz
In Innocence, Dean Koontz blends mystery, suspense, and acute insight into the human soul in a masterfully told tale that will resonate with readers forever.
8. Think Like a Freak: The Authors of Freakonomics Offer to Retrain Your Brain, Steven D. Levitt
The New York Times bestselling Freakonomics changed the way we see the world, exposing the hidden side of just about everything. Then came SuperFreakonomics, a documentary film, an award-winning podcast, and more.
Now, with Think Like a Freak, Steven D. Levitt and Stephen J. Dubner have written their most revolutionary book yet. With their trademark blend of captivating storytelling and unconventional analysis, they take us inside their thought process and teach us all to think a bit more productively, more creatively, more rationally—to think, that is, like a Freak.
7. Abundance of Katherines, John Green

No surprise here! The super-popular John Green creates another literary hit with this tale of a guy named Colin and his very specific dating type.Love, friendship, and a dead Austro-Hungarian archduke add up to surprising and heart-changing conclusions in this ingeniously layered comic novel about reinventing oneself.
6. Natchez Burning: Unwritten Laws Series, Book 1, Greg Isles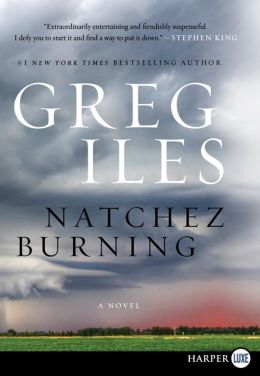 #1 New York Times bestselling author Greg Iles returns with his most eagerly anticipated novel yet and his first in five years—Natchez Burning—the first installment in an epic trilogy that interweaves crimes, lies, and secrets past and present in a mesmerizing thriller featuring Southern lawyer and former prosecutor Penn Cage.
5. Allegiant: Divergent Trilogy, Book 3, Veronica Roth  
What if your whole world was a lie?
What if a single revelation—like a single choice—changed everything?
What if love and loyalty made you do things you never expected?
The explosive conclusion to Veronica Roth's #1 New York Times bestselling Divergent trilogy reveals the secrets of the dystopian world that has captivated millions of readers in Divergent and Insurgent.
4. If I Stay, Gayle Forman
In the blink of an eye everything changes. Seventeen ­year-old Mia has no memory of the accident; she can only recall what happened afterwards, watching her own damaged body being taken from the wreck. Little by little she struggles to put together the pieces- to figure out what she has lost, what she has left, and the very difficult choice she must make. Heartwrenchingly beautiful, this will change the way you look at life, love, and family. Now a major motion picture starring Chloe Grace Moretz, Mia's story will stay with you for a long, long time.
3. The Invention of Wings: A Novel, Sue Monk Kidd
This exquisitely written novel is a triumph of storytelling that looks with unswerving eyes at a devastating wound in American history, through women whose struggles for liberation, empowerment, and expression will leave no reader unmoved.
2. Divergent: Divergent Trilogy, Book 1, Veronica Roth
This first book in Veronica Roth's #1 New York Times bestselling Divergent trilogy is the novel the inspired the major motion picture starring Shailene Woodley, Theo James, and Kate Winslet. This dystopian series set in a futuristic Chicago has captured the hearts of millions of teen and adult readers.
1. The Fault in Our Stars, John Green
The big YA hit! Despite the tumor-shrinking medical miracle that has bought her a few years, Hazel has never been anything but terminal, her final chapter inscribed upon diagnosis. But when a gorgeous plot twist named Augustus Waters suddenly appears at Cancer Kid Support Group, Hazel's story is about to be completely rewritten.