In the wake of recent nationwide social unrest, and on the 50th anniversary of a major turning point in the American Civil Rights Movement, Hartford will welcome one of the leaders of the movement to speak to the importance of nonviolent  conflict reconciliation in today's communities.
Dr. Bernard LaFayette, Jr. will appear at Hartford Public Library on Thursday, February 5 at 5:30 p.m. as keynote speaker of the MLK Nonviolence Leadership Institute, a program presented by the Connecticut Center for Nonviolence in partnership with the Library  Dr. LaFayette's talk is free and open to the public, and all are invited to attend.
As a seminary student in Tennessee, Bernard LaFayette studied nonviolence under well-known activist James Lawson, and began to use the techniques to opposed racial injustice in the South, participating in sit-ins at restaurants and businesses practicing segregation. In 1961, he joined other students in the Freedom Rides movement, and faced brutal attacks and arrest. In the summer of 1962, LaFayette became director of the Alabama Voter Registration Campaign, working with the Student Nonviolent Coordinating Committee to begin organizing in Selma, Alabama. The Selma marches that took place three years later would become a critical turning point in the Civil Rights Movement, eventually leading to the landmark passage of the 1965 Voting Rights Act. Dr. LaFayette was an associate of Dr. Martin Luther King Jr., and appointed national coordinator of the 1968 Poor People's Campaign.
Dr. LaFayette comes to Hartford as part of the MLK Nonviolence Leadership Institute, a Level I Certification Training in Kingian Nonviolence Conflict Reconciliation, taking place January 24 through March 28 at the Library's Downtown location. The ten-week program teaches the Six Principles of Nonviolence, developed by Dr. King, as well as basic concepts, strategies and tools that individuals and communities can use to address conflict without resorting to violence. The curriculum for the Institute was co-authored by Dr. LaFayette and David Jenhsen.
The keynote event will feature a conversation surrounding recent social unrest throughout the country, including protests against the police shooting of Michael Brown in Ferguson, Missouri, where Dr. LaFayette worked on the ground with community activists. Remarks from local leaders will open the program. All are invited to this unique opportunity, and community organizations, school groups and activists are particularly welcome.
The Institute and keynote event are made possible in part byafunding provided by the Challenging Hartford to Engage  Civically and Keep Improving Together (CHECK IT) Initiative of the  City of Hartford Department of Families, Children, Youth and Recreation –Division of Youth. For more information about the keynote event, please visit hplct.org.
For information about the MLK Nonviolence Leadership Institute, please email info@ctnonviolence.org or call 860-567-3441.
February is just around the corner, and we've got a great lineup of Black History Month programs and events to educate, inform and entertain. Join us!
Youth: History Makers
Monday, February 3, 3:30 p.m., Mark Twain Branch
Ages 8 and up. Join us in a celebration of Black History month as we create a History Tree with quotes from people who inspired others through their words and actions.
More info: 860-695-7540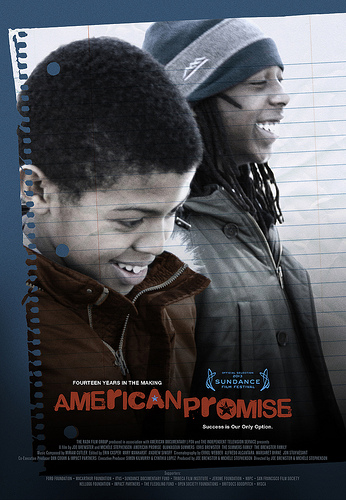 "American Promise" Film Screening and Community Conversation
Saturday, February 8, 2014, 1:00 PM – 4:00 PM
Center for Contemporary Culture, Downtown Library
Hartford Public Library hosts on of the first screenings in the nation of the PBS documentary "American Promise," a rare and compelling exploration of race, class and opportunity in America. Following the film, a conversation moderated by Fox CT's Stan Simpson will engage a panel of local educators, community leaders, and attendees in a dialogue surrounding issues of race and education in local communities.  Panelists will include Adam Johnson, Director of Secondary Education at Capitol Region Education Council (CREC), Milly Arciniegas, Executive Director of the Hartford Parent University , and others. "American Promise" debuts on PBS Monday, February 3rd.
American Promise is an intimate and provocative account, recorded over 12 years, of the experiences of two middle-class African-American boys who entered a very prestigious–and historically white–private school on
Manhattan's Upper East Side. The Dalton School had made a commitment to recruit students of color, and five-year-old best friends Idris Brewster and Oluwaseun (Seun) Summers of Brooklyn were two of the gifted children who were admitted. The boys were placed in a demanding environment that provided new opportunities and challenges, if little reflection of their cultural identities.
This event is a collaboration with POV, the award-winning independent non-fiction film series on PBS. For more info: www.pbs.org/pov. View the"American Promise" trailer
LIBRARY BOOK CLUB
Native Son by Richard Wright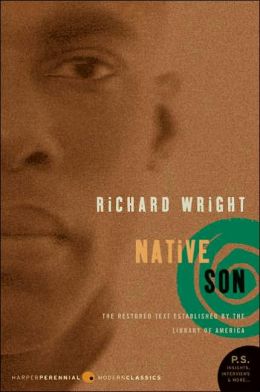 Sunday, February 9, 2014
1:30 p.m. – 3:00 p.m.
The Kitchen @ Hartford Public Library
Right from the start, Bigger Thomas had been headed for jail. It could have been for assault or petty larceny; by chance, it was for murder and rape. Native Son tells the story of this young black man caught in a downward spiral after he kills a young white woman in a brief moment of panic. Set in Chicago in the 1930s, Wright's powerful novel is an unsparing reflection on the poverty and feelings of hopelessness experienced by people in inner cities across the country and of what it means to be black in America.
Mudbound by Hillary Jordan
Sunday, February 16, 2014
1:30 p.m. – 3:00 p.m.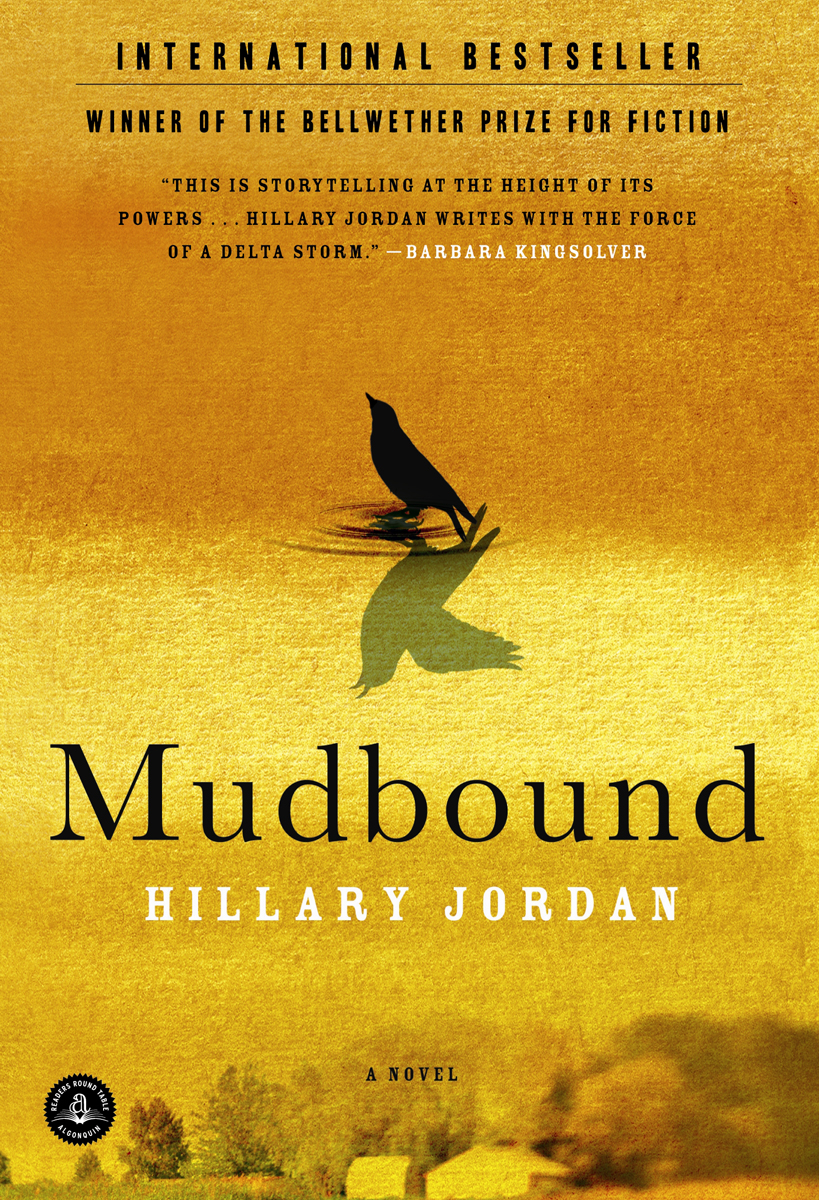 The Kitchen @ Hartford Public Library
In Jordan's prize-winning debut, prejudice takes many forms, both subtle and brutal. It is 1946, and city-bred Laura McAllan is trying to raise her children on her husband's Mississippi Delta farm—a place she finds foreign and frightening. In the midst of the family's struggles, two young men return from the war to work the land. Jamie McAllan, Laura's brother-in-law, is everything her husband is not—charming, handsome, and haunted by his memories of combat. Ronsel Jackson, eldest son of the black sharecroppers who live on the McAllan farm, has come home with the shine of a war hero. But no matter his bravery in defense of his country, he is still considered less than a man in the Jim Crow South. It is the unlikely friendship of these brothers-in-arms that drives this powerful novel to its inexorable conclusion.
For copies of the book or questions, contact book club leader Sarah Pelletier at 860-695-6377 orspelletier@hplct.org.
February's Book Club is made possible in part thanks to the generous donation of books by CT Humanities.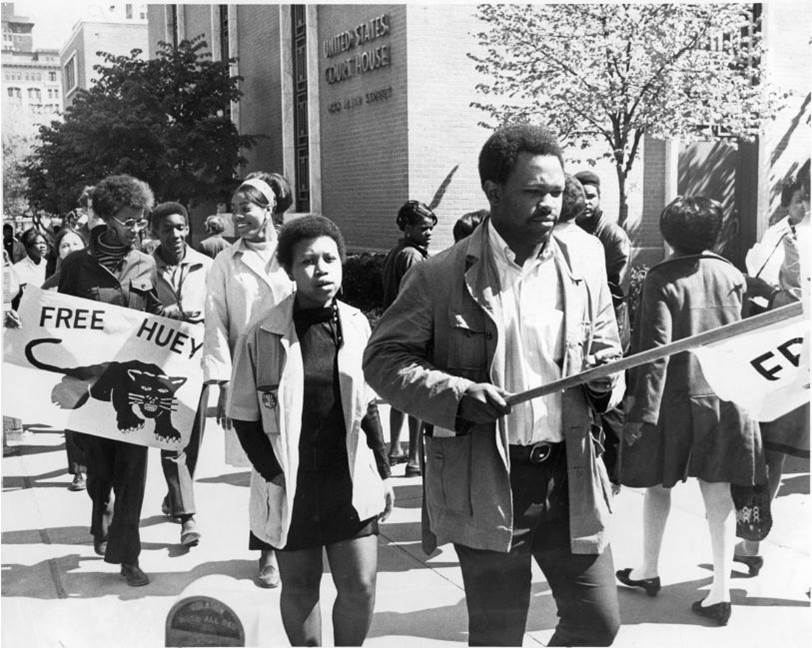 A Conversation with Butch Lewis: The Black Panther Party in Connecticut
Sunday, February 23, 2014, 1:00 PM – 3:00 PM
Center for Contemporary Culture, Downtown Library
Hartford Public Library and the Hartford History Center, in partnership with the magazine Connecticut Explored, presents a Black History Month discussion recalling the Black Panther Party in Connecticut during the turbulent 1960s and 1970s featuring Butch Lewis, 1960s activist and co-founder of the Hartford Chapter of the Black Panther Party. Featured scholars will include Dr. Stacey Close, Associate Vice President for Equity and Diversity at Eastern Connecticut State University, and Dr. Jeffrey O.G. Ogbar, Vice Provost for Diversity at University of Connecticut. Connecticut Explored also celebrates the launch of its newest publication, African American Connecticut Explored.  Books will be available for purchase.
Family Poetry Night
Wednesday, February 26, 5:30 p.m., Downtown Library – Youth Program Room
Ages 4 and up with adult friends. Bring your whole family to celebrate Black History Month! Come recite your favorite poems and enjoy a night of music, soul food and poetry.
More info: 860-695-6330
People That Could Fly
Friday, February 27, 3:00 p.m., Camp Field Branch
All Ages. Celebrate Black History Month with a read aloud and discussion of Virginia Hamilton's tale, The People That Could Fly, then enjoy a soulful treat afterwards.
More info:860-695-7440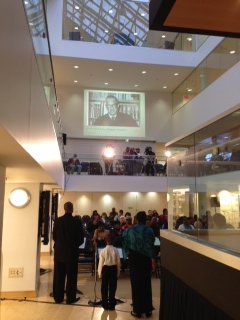 Amistad Center Historic Photo Collection
Throughout February, Library visitors will be able to a view a kinetic "exhibit" of historic photos of important events and figures of the Civil Rights Movement, courtesy of the Amistad Center for Art & Culture, projected in a giant display in on the wall of our Downtown Atrium. Exhibit is visible from all floors, and will be projected during afternoon hours.