Envisionfest Hartford is Connecticut's Capital City Festival! The 2nd annual Envisionfest is happening on September 21st and will showcase more than 20 venues throughout Downtown Hartford, with over 100 activities. Here at the library we have a full lineup of activities and music for you and your family! Download the flyer to hang in your office or at your desk!
If you attend Envisionfest, make sure to use #EnvisionHTFD on Facebook, Twitter and Instagram! RSVP on Facebook.
All jazz performances will be shown live online! If you can't make it to the library, you can watch here. We chose all three artists in celebration of Hispanic Heritage Month!
10:00 AM – 5:00 PM: Enjoy "Stagecraft: 50 Years of Design at Hartford Stage" on our 3rd floor ArtWalk. Enjoy another exhibit in our Hartford History Center, "Freedom Quilts" by Sankofa textile students under the guidance of Ed Johnetta Miller.
11:00 AM – 4:00 PM: Kitchen at Hartford Public Library will be open.  Coffee, drinks and baked goods will be available for purchase.
11:00 AM – 12:00 PM: Music: Nelson Bello, Percussionist
Main Street Terrace
1:00 PM – 2:00PM: Music: Jason Yeager presents "Trio Panamericano of Argentina and Brazil"
Main Street Terrace
2:00 PM – 3:00PM: Make your own Granola at the Cafe!  Come and enjoy making your own granola at Kitchen at HPL.  Billings Forge will be on hand to help inspiring chefs.
3:00 PM – 4:00 PM: Music: Ray González – Renowned musician and Latin Jazz pioneer Ray González has been performing around the globe for over 35 years. Don't miss Ray and his Latin Jazz Quartet as they entertain the audience for HPL's headlining performance during ENViSIONFEST 2013.
Main Street Terrace
And there will be a lot going on around us! Art activities at the Wadsworth Atheneum, Sea Tea Improv performances at the Butler-McCook House & Garden, a tribute to Nathan Hale at Connecticut's Old State House and more!
Make sure to stick around for a free concert in Bushnell Park at 6:30pm with They Might Be Giants!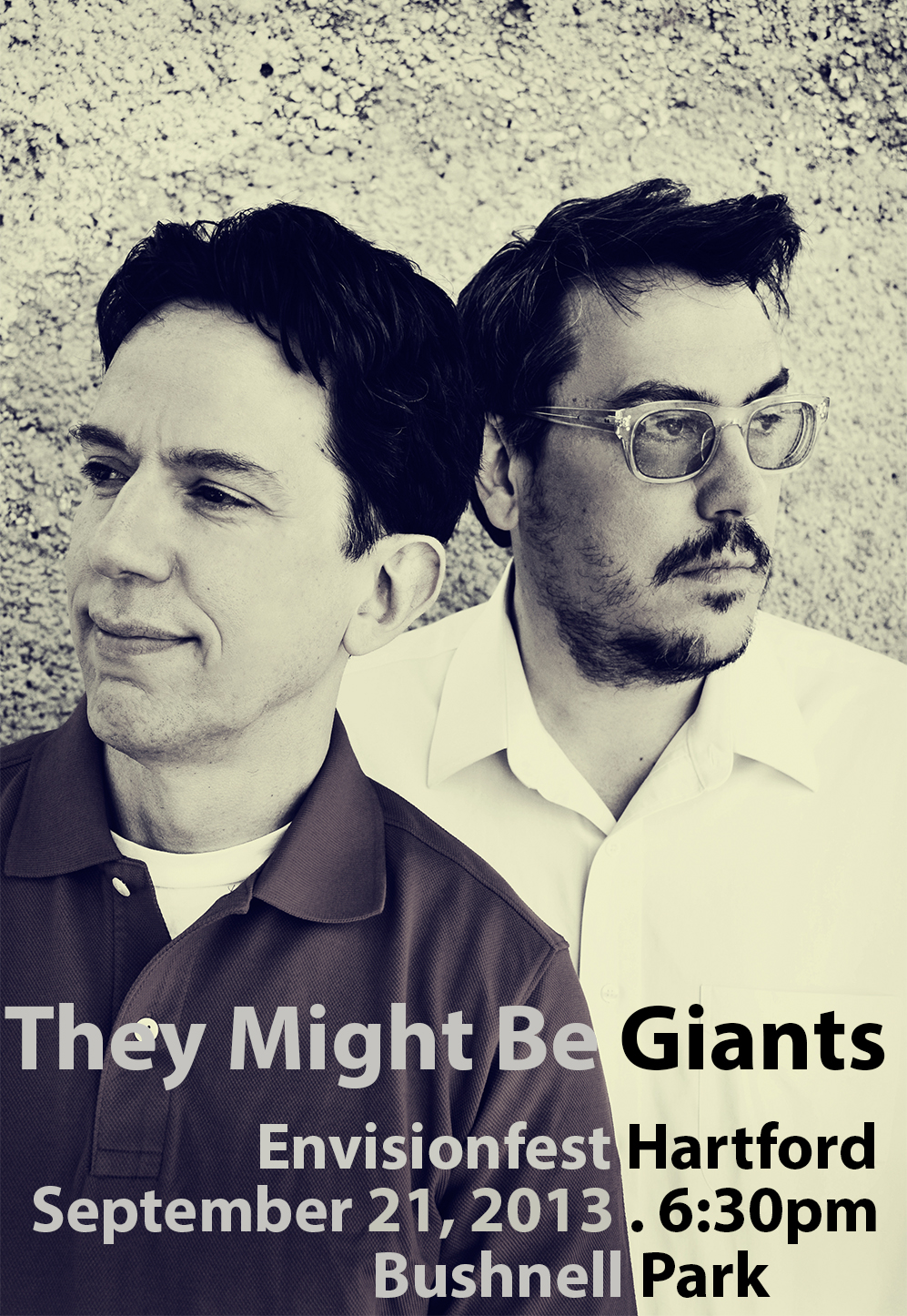 .