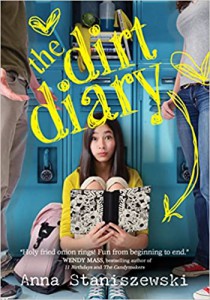 The Dirt Diary by Anna Staniszewski
A hilarious tale about the weight of responsibility that comes from a secret-filled diary…
Rachel can't believe she has to give up her Saturdays to scrubbing other people's toilets. So. Gross. But she kinda, sorta stole $287.22 from her college fund that she's got to pay back ASAP or her mom will ground her for life. But Rachel picks up more than smelly socks on the job. As maid to some of the most popular kids in school, Rachel suddenly has all the dirt on the 8th grade in-crowd. Her formerly boring diary is now filled with juicy secrets. And when her crush offers to pay her to spy on his girlfriend, Rachel has to decide if she's willing to get her hands dirty…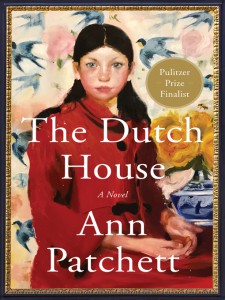 The Dutch House by Ann Patchett
Finalist for the Pulitzer Prize
Ann Patchett, the #1 New York Times bestselling author of Commonwealth, delivers her most powerful novel to date: a richly moving story that explores the indelible bond between two siblings, the house of their childhood, and a past that will not let them go. The Dutch House is the story of a paradise lost, a tour de force that digs deeply into questions of inheritance, love and forgiveness, of how we want to see ourselves and of who we really are.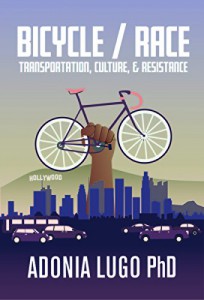 Bicycle/Race: Transportation, Culture, & Resistance by Adonia E. Lugo
Bicycle/Race paints an unforgettable picture of Los Angeles—and the United States—from the perspective of two wheels. This is a book of borderlands and intersections, a cautionary tale about the dangers of putting infrastructure before culture, and a coming-of-age story about power and identity. In the tradition of City of Quartz, this book will forever change the way you see Los Angeles, race and class in the United States, and the streets and people around you wherever you live.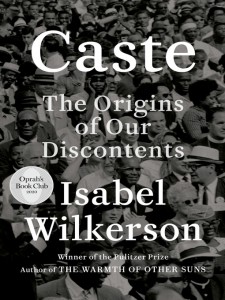 Caste: The Origins of Our Discontents by Isabel Wilkerson
In this brilliant book, Isabel Wilkerson gives us a masterful portrait of an unseen phenomenon in America as she explores, through an immersive, deeply researched narrative and stories about real people, how America today and throughout its history has been shaped by a hidden caste system, a rigid hierarchy of human rankings. Beautifully written, original, and revealing, Caste: The Origins of Our Discontents is an eye-opening story of people and history, and a reexamination of what lies under the surface of ordinary lives and of American life today.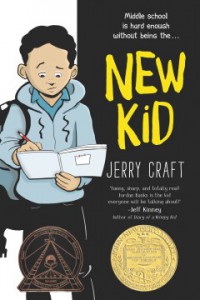 Winner of the Newbery Medal, Coretta Scott King Author Award, and Kirkus Prize for Young Readers' Literature! 
Seventh grader Jordan Banks loves nothing more than drawing cartoons about his life. But instead of sending him to the art school of his dreams, his parents enroll him in a prestigious private school known for its academics, where Jordan is one of the few kids of color in his entire grade.
As he makes the daily trip from his Washington Heights apartment to the upscale Riverdale Academy Day School, Jordan soon finds himself torn between two worlds—and not really fitting into either one. Can Jordan learn to navigate his new school culture while keeping his neighborhood friends and staying true to himself?
This middle grade graphic novel is an excellent choice for tween readers, including for summer reading.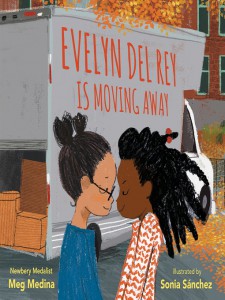 Evelyn Del Rey Is Moving Away by Meg Medina, illustrated by Sonia Sánchez
From Newbery Medalist Meg Medina comes the bittersweet story of two girls who will always be each other's número uno, even though one is moving away.
Evelyn Del Rey is Daniela's best friend. They do everything together and even live in twin apartments across the street from each other: Daniela with her mami and hamster, and Evelyn with her mami, papi, and cat. But not after today—not after Evelyn moves away. Until then, the girls play amid the moving boxes until it's time to say goodbye, making promises to keep in touch, because they know that their friendship will always be special. The tenderness of Meg Medina's beautifully written story about friendship and change is balanced by Sonia Sánchez's colorful and vibrant depictions of the girls' urban neighborhood.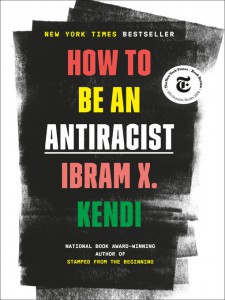 How To Be An Antiracist by Ibram X. Kendi
In How to Be an Antiracist, Kendi takes readers through a widening circle of antiracist ideas—from the most basic concepts to visionary possibilities—that will help readers see all forms of racism clearly, understand their poisonous consequences, and work to oppose them in our systems and in ourselves. Kendi weaves an electrifying combination of ethics, history, law, and science with his own personal story of awakening to antiracism. This is an essential work for anyone who wants to go beyond the awareness of racism to the next step: contributing to the formation of a just and equitable society.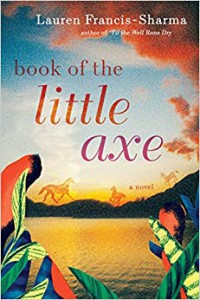 Book of the Little Axe by Lauren Francis-Sharma
Ambitious and masterfully-wrought, Lauren Francis-Sharma's Book of the Little Axe is an incredible journey, spanning decades and oceans from Trinidad to the American West during the tumultuous days of warring colonial powers and westward expansion.
In 1796 Trinidad, young Rosa Rendón quietly but purposefully rebels against the life others expect her to lead. Bright, competitive, and opinionated, Rosa sees no reason she should learn to cook and keep house, for it is obvious her talents lie in running the farm she, alone, views as her birthright. But when her homeland changes from Spanish to British rule, it becomes increasingly unclear whether its free black property owners―Rosa's family among them―will be allowed to keep their assets, their land, and ultimately, their freedom.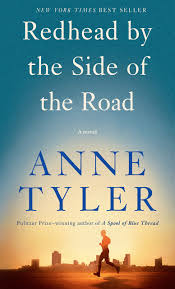 Redhead by the Side of the Road by Anne Tyler
INSTANT NEW YORK TIMES BEST SELLER
LONGLISTED FOR THE BOOKER PRIZE
From the beloved Anne Tyler, a sparkling new novel about misperception, second chances, and the sometimes elusive power of human connection.
Micah Mortimer is a creature of habit. A self-employed tech expert, superintendent of his Baltimore apartment building, cautious to a fault behind the steering wheel, he seems content leading a steady, circumscribed life. But one day his routines are blown apart when his woman friend (he refuses to call anyone in her late thirties a "girlfriend") tells him she's facing eviction, and a teenager shows up at Micah's door claiming to be his son. These surprises, and the ways they throw Micah's meticulously organized life off-kilter, risk changing him forever. An intimate look into the heart and mind of a man who finds those around him just out of reach, and a funny, joyful, deeply compassionate story about seeing the world through new eyes, Redhead by the Side of the Road is a triumph, filled with Anne Tyler's signature wit and gimlet-eyed observation.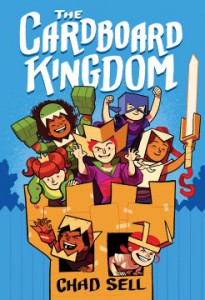 The Cardboard Kingdom by Chad Sell
Welcome to a neighborhood of kids who transform ordinary boxes into colorful costumes, and their ordinary block into cardboard kingdom. This is the summer when sixteen kids encounter knights and rogues, robots and monsters–and their own inner demons–on one last quest before school starts again.
In the Cardboard Kingdom, you can be anything you want to be–imagine that!
The Cardboard Kingdom affirms the power of imagination and play during the most important years of adolescent identity-searching and emotional growth.
NAMED ONE OF THE BEST BOOKS OF THE YEAR BY KIRKUS REVIEWS * THE NEW YORK PUBLIC LIBRARY * SCHOOL LIBRARY JOURNAL * A TEXAS BLUEBONNET 2019-20 MASTER LIST SELECTION
-30-