The following titles – and more – will be on the shelves of Hartford Public Library, beginning December 24. If the title is not at your closest branch, place a hold and it will be delivered there for you. All our titles are in our catalog; you may search it at any time.
(Summaries from publishers)
---
Love for Imperfect Things: How to accept yourself in a world striving for perfection 
by Haemin Sunim (12/24)
Many of us respond to the pressures of life by turning inward and ignoring problems, sometimes resulting in anxiety or depression. Others react by working harder at the office, at school, or at home, hoping that this will make ourselves and the people we love happier. But what if being yourself is enough? Just as we are advised on airplanes to take our own oxygen first before helping others, we must first be at peace with ourselves before we can be at peace with the world around us.
In this beautiful follow-up to his international bestseller The Things You Can See Only When You Slow Down, Zen Buddhist monk Haemin Sunim turns his trademark wisdom to the art of self-care, arguing that only by accepting yourself–and the flaws that make you who you are–can you have compassionate and fulfilling relationships with your partner, your family, and your friends. With more than thirty-five full-color illustrations, Love for Imperfect Things will appeal to both your eyes and your heart, and help you learn to love yourself, your life, and everyone in it.
My Greek Table: Authentic flavors and modern home cooking from my kitchen to yours
by Diane Kochilas (12/24)
Inspired by her travels and family gatherings, the recipes and stories Diane Kochilas shares in My Greek Table celebrate the variety of food and the culture of Greece. Her Mediterranean meals, crafted from natural ingredients and prepared in the region's traditional styles—as well as innovative updates to classic favorites—cover a diverse range of appetizers, main courses, and desserts to create raucously happy feasts, just like the ones Diane enjoys with her family when they sit down at her table.
Perfect for home cooks, these recipes are easy-to-make so you can add Greece's delicious dishes to your culinary repertoire. With simple-to-follow instructions for salads, meze, vegetables, soup, grains, savory pies, meat, fish, and sweets, you'll soon be serving iconic fare and new twists on time-honored recipes on your own Greek table for family and friends, including:
— Kale, Apple, and Feta Salad
— Baklava Oatmeal
— Avocado-Tahini Spread
— Baked Chicken Keftedes
— Retro Feta-Stuffed Grilled Calamari
— Portobello Mushroom Gyro
— Quinoa Spanakorizo
— Quick Pastitsio Ravioli
— Aegean Island Stuffed Lamb
— My Big Fat Greek Mess—a dessert of meringues, Greek sweets, toasted almonds and tangy yogurt
Illustrated throughout with color photographs featuring both the food and the country, My Greek Table is a cultural delicacy for cooks and foodies alike.
Zero Sugar Cookbook: Lose up to a pound a day and eat your way to a lean & healthy you!
by David Zinczenko (12/31)
With Zero Sugar Diet, #1 New York Times bestselling author David Zinczenko continued his twenty-year mission to help Americans live their happiest and healthiest lives, uncovering revolutionary new research that explained why you can't lose weight—showing that it's not your fault! The true culprit is sugar—specifically added sugars—which food manufacturers sneak into almost everything we eat, from bread to cold cuts to yogurt, peanut butter, pizza, and even "health" foods.
Now, with Zero Sugar Cookbook, Zinczenko shows how you, too, can melt away belly fat, boost your energy levels and metabolism, improve your gut health, and take control of your health.
The Boy
by Tami Hoag (12/31)
When a 7-year-old boy is brutally murdered at the same time his 13-year-old babysitter goes missing, detectives Nick and Annie sift through a grieving mother's troubled past to uncover the truth. By the best-selling author of Night Sins.
---
Is there something else you would like to see on our shelves? Let us know!
December is a slow month for new releases, so our usual Tuesday post wasn't published. As a special bonus, however, a few staff members and I are sharing our reviews of some of the books we have read over the past year. All of them are available at HPL, so check them out!
Adult Fiction
The 7 ½ Deaths of Evelyn Hardcastle
by Stuart Turton
Review by Bridget
Be prepared for mild, but not unpleasant confusion when you read The 7 ½ Deaths of Evelyn Hardcastle, by Stuart Turton.  This creative novel will pull you in as you literally travel within eight different characters – each of whom has some connection to the death of Ms. Hardcastle. The plot and timelines can be a challenge to follow, but readers who enjoy a good mystery will find it worth the effort as the author slowly reveals the entire narrative through the eyes and experiences of different characters and points of view.  The timeline is both linear and circular – lots of jumps between recent past and present.  This is a period piece, set in what seems to be the early 20th Century on an aging English manor estate; it's a murder mystery, but with a good dose of mystical fantasy. This is Turton's first novel, an impressive debut!  I'll certainly keep an eye out for future books by this author.
Station Eleven
by Emily St. John Mandel
Review by Johana
Station Eleven is the kind of book that once you finish you need to give yourself a minute to pause for everything to sink in…..and then once that moment's over you want to push it into everyone's hands to read so you can discuss the overwhelming magnificence of it.  Right from the beginning this book grips you with intrigue when a famous actor playing King Lear suffers from a heart attack on stage and dies.  We then learn that there has been an outbreak of some kind and that it's not only fast acting but also  spreads quickly, resulting in the death of 99% of the world's population.   The main parts of the story are told 20 years into the future and told through the perspectives of multiple characters, including a group of musicians and actors striving to keep art and Shakespeare alive in this new electricity-less world.  We meet a paparazzo turned doctor, religious cults, a comic book writer, a woman that had been 8 years old when she played an extra during the King Lear performance, an archivist, and other fascinating characters.  "Survival is Insufficient," is the main theme that resonates in this novel.  Mandel does an impressive job weaving everyone's story, jumping back and forth through timelines, while still maintaining the reader thoroughly invested.  This book might be written off as another apocalyptic story but the care and attention to plot, philosophical queries, well-developed characters, and the feeling you get that this future seems completely plausible makes this a truly exquisite, enjoyable, and unforgettable book.
Time's Convert
by Deborah Harkness
Review by Jennifer
It is hard to beat historical fiction written by a history professor. Every aspect of Time's Convert is well researched, and gives an enjoyable twist on the early US history lessons with which we are familiar. Fans of Deborah Harkness' All Souls Trilogy will enjoy this addition to the stories of the extended Bishop-Clairmont family. The chapters alternate between Phoebe Taylor's conversion into a vampire, and the story of her fiancé, Marcus Whitmore, when he transformed in the 18th century. Added in is time with the characters who were introduced in the trilogy. Diana and Matthew's twins are growing up, and their respective witch and vampire tendencies are beginning to take hold. Those not familiar with the first books will be able to enjoy Marcus and Phoebe's story with only a few questions as to who a character may be (I had read the trilogy, but didn't remember all of the characters). Even if witches, vampires, and daemons are not generally your go-to choice in literature, this is a very well written book, with characters you will wish you could meet in real life.
The original trilogy comprises A Discovery of Witches, Shadow of Night, and The Book of Life. I chose to read A Discovery of Witches because the author's name sounded familiar. It turns out she was a professor at my university while I was there, and the university is mentioned in The Book of Life.
Adult Non-Fiction
Educated: A Memoir
by Tara Westover
Review by Kaitlin
Growing up in rural Idaho in a strict Mormon family, Tara's father thinks the end of the world is coming. Her father views the government as dangerous and forbids his children from public places including schools, hospitals and the majority of the town.  As Tara ages, she finds the drive to pursue her calling: she wants to go to college.  She teaches herself enough grammar and algebra to pass the ACT and applies to Brigham Young University, where she is accepted. From then on, her perspective on the world changes and she starts to create her own ideas and options instead of mirroring those of her family.
When I first started seeing how often this book was being checked out and placed on hold here at HPL, I knew that there had to be something special happening in those pages.  I heard a few people mention what an amazing story she told about going to college after never going to grade school and my interest was piqued, as personally, I could not even imagine facing that kind of challenge.  I placed the book on hold and waited patiently for my change to read it.  A few days later, it came in.  I rushed home, made some tea, sat on my couch and began to read.  Immediately, I was hooked and didn't put it down for two days.  Not only is the story so incredible, Tara's perspective on education and personal growth is refreshing.  In an interview with Bill Gates afterwards, she states, "I think education is really just a process of self-discovery—of developing a sense of self and what you think. I think of [it] as this great mechanism of connecting and equalizing."  She points out that through her own genuine curiosity she was able to learn about the world and more importantly, about herself.  Having an open mind, continuing to better ourselves and do things that scare us are important lessons I've taken from Tara.
Young Adult Fiction
All-American Boys
by Jason Reynolds & Brendan Kiely
Review by Johana
On the cover of this book is an image of a teenager with his arms raised in the air with police lights shining in front of him.  This cover is so relevant to some major issues in this country right now and it didn't disappoint.  The book is told through two different perspectives, Rashad a black teenager and Quinn a white teenager, and what transpires when Rashad is mistaken for stealing from a convenience store.  Quinn witnesses the violent arrest that night but struggles with what he saw because the officer involved is someone who he's looked up to as a brother ever since his own father died.    The authors each focused on a different character to tell the story from, Reynolds told it through Rashad's and Kiely told it through Quinn's perspective which enhanced the confusion and frustration with both character's stories.  This book did an amazing job of helping you understand where each side comes from and makes you think and talk about what's occurring right now.  This book doesn't have the answers to the problems but it does bring the topic up for discussion in a profound yet approachable manner.  I listened to this book in the audiobook format and it was worth it to actually hear the hopes and struggles of the young men in their own voices.
Children's Graphic Novel
The Cardboard Kingdom
by Chad Sell
Review by Johana
This book focuses on the summer spent in a neighborhood full of imaginative kids  At first glance this book comes off as simple fun read but the multiple themes each child deals with – bullying, divorce, identity, confidence – are handled realistically in a heartfelt manner.  Each child uses cardboard to construct what they want their reality to be and through that they're able to shine.  Each chapter is told through the perspective of different child with some chapters being solely dependent on the whimsical art rather than text.  Some characters make appearances in other character stories and the results are superb.  This was a surprisingly emotional yet funny read that transports you back to a time before video games.   When afternoons were filled with nothing but long imaginative play with the kids in the neighborhood and is an amazing read which should be enjoyed by all.
Children's Non-Fiction
Turning Pages: My Life Story
Written by Sonia Sotomayor, Illustrated by Lulu Delacre
Review by Johana
Sonia Sotomayor provides us with an amazing insight into the power and the influence books have had in shaping her life.  Sotomayor's love for books and libraries shines through, "The library was my harbor, and books were little boats that helped me escape sadness at home," all the way to the end of the book.  She tells us how books gave her the strength to deal with her diagnoses as a diabetic, comforted her when she lost her father at a young age, and also gave her the launchpad to dream.  I loved seeing how the illustrator portrays the pages of books as steps to the Supreme Court, paper boats, and the reflection of Puerto Rico.  This book was an informative, enjoyable, and inspiring read for anyone who would like a glimpse into Sotomayor's life.  The power of books, the importance of following your passion, and believing in yourself are messages that shine through strongly.
Children's Chapter Book
Sarai and the Meaning of Awesome
by Sarai Gonzalez and Monica Brown
Review by Johana
Sarai and the Meaning of Awesome is the first book in a new chapter book series inspired by Sarai Gonzalez, the breakout star of Bomba Estéreo's "Soy Yo" music video.  Sarai is a fourth grader full of dreams, ambition, love, and devotion to her family.  When her grandparents are forced to move Sarai decides to team up with her sisters and cousins to earn money to help them buy their house.
I'm a huge fan of the "Soy Yo" video which depicts a little girl full of confidence and unabashedly proud of her uniqueness.  This character resonates well in the book as well as her drive to persevere and stay optimistic even when things don't seem that way.  Throughout the book we get a strong sense of how supportive and important Sarai's family is to her as well as learn about some delicious Peruvian food.   The illustrations are lively and lighthearted showing Sarai dancing with her grandfather, scheming with her cousin and sisters, and waking up to a message hanging above her saying "You are Awesome."  Sarai and the Meaning of Awesome is a fun, short, yet meaningful book that gets kids thinking about what they can do to make things better which is an important lesson for all.
Children's Picture Book
Drawn Together
Written by Minh Lê, Illustrated by Dan Santat
Review by Johana
Building a bond proves challenging between a grandfather and grandson with their difference in age, culture, and language until they discover their love for art connects them.  There are few words in this book, but the award winning illustrator does a masterful job telling the author's story through his art.  Starting the characters in separate panels and then having them come together while still depicting the grandson's whimsical modern style and the grandfather's traditional Asian style.  Before you even open the book the illustrator's attention to detail is see with the title cover font blending the Thai and Western alphabet as one.  This book perfectly illustrates how words aren't needed to build an emotional and loving link between people.
The following titles – and more – will be on the shelves of Hartford Public Library, beginning December 4. If the title is not at your closest branch, place a hold and it will be delivered there for you. All our titles are in our catalog; you may search it at any time.
(Summaries from publishers)
---
Bryant & May: Hall of Mirrors by Christopher Fowler
Hard to believe, but even positively ancient sleuths like Bryant and May of the Peculiar Crimes Unit were young once . . . or at least younger. Flashback to London 1969: mods and dolly birds, sunburst minidresses—but how long would the party last?
After accidentally sinking a barge painted like the Yellow Submarine, Bryant and May are relegated to babysitting one Monty Hatton-Jones, the star prosecution witness in the trial of a disreputable developer whose prefabs are prone to collapse. The job for the demoted detectives? Keep the whistle-blower safe for one weekend.
The task proves unexpectedly challenging when their unruly charge insists on attending a party at the vast estate Tavistock Hall. With falling stone gryphons, secret passageways, rumors of a mythical beast, and an all-too-real dismembered corpse, the bedeviled policemen soon find themselves with "a proper country house murder" on their hands.
Trapped for the weekend, Bryant and May must sort the victims from the suspects, including a hippie heir, a blond nightclub singer, and Monty himself—and nobody is quite who he or she seems to be.
Victory City: A History of New York and New Yorkers During World War II by John Strausbaugh
New York City during World War II wasn't just a place of servicemen, politicians, heroes, G.I. Joes and Rosie the Riveters, but also of quislings and saboteurs; of Nazi, Fascist, and Communist sympathizers; of war protesters and conscientious objectors; of gangsters and hookers and profiteers; of latchkey kids and bobby-soxers, poets and painters, atomic scientists and atomic spies.
While the war launched and leveled nations, spurred economic growth, and saw the rise and fall of global Fascism, New York City would eventually emerge as the new capital of the world. From the Gilded Age to VJ-Day, an array of fascinating New Yorkers rose to fame, from Mayor Fiorello La Guardia to Franklin and Eleanor Roosevelt, Langston Hughes to Joe Louis, to Robert Moses and Joe DiMaggio.
In VICTORY CITY, John Strausbaugh returns to tell the story of New York City's war years with the same richness, depth, and nuance he brought to his previous books, City of Sedition and The Village, providing readers with a groundbreaking new look into the greatest city on earth during the most transformative — and costliest — war in human history.
The Mansion by Ezekiel Boone
After two years of living on cheap beer and little else in a bitterly cold tiny cabin outside an abandoned, crumbling mansion, young programmers Shawn Eagle and Billy Stafford have created something that could make them rich: a revolutionary computer they name Eagle Logic.
But the hard work and escalating tension have not been kind to their once solid friendship—Shawn's girlfriend Emily has left him for Billy, and a third partner has disappeared under mysterious circumstances. While Billy walks away with Emily, Shawn takes Eagle Logic, which he uses to build a multi-billion-dollar company that eventually outshines Apple, Google, and Microsoft combined.
Years later, Billy is a failure, beset by poverty and addiction, and Shawn is the most famous man in the world. Unable to let the past be forgotten, Shawn decides to resurrect his and Billy's biggest failure: a next-generation computer program named Nellie that can control a house's every function. He decides to set it up in the abandoned mansion they worked near all those years ago. But something about Nellie isn't right—and the reconstruction of the mansion is plagued by accidental deaths. Shawn is forced to bring Billy back, despite their longstanding mutual hatred, to discover and destroy the evil that lurks in the source code.
The Club: How the English Premier League Became the Wildest, Richest, Most Disruptive Force in Sports by Joshua Robinson and Jonathan Clegg
The Club is the previously untold inside story of how English soccer's Premier League became the wildest, richest, most popular sports product on the planet.
This is a sports and business tale of how money, ambition, and twenty-five years of drama remade an ancient institution into a twenty-first-century entertainment empire. No one knew it when their experiment began, but without any particular genius or acumen, the motley cast of billionaires and hucksters behind the modern Premier League struck gold.
Pretty soon, everyone wanted to try their luck, from Russian oligarchs to Emirati sheikhs, American tycoons, and Asian Tiger titans. Some succeeded beyond their wildest dreams. Some lost everything. Today, players are sold for tens of millions, clubs are valued in the billions, and games are beamed out to nearly two hundred countries, all while the league struggles to preserve its English soul.
Deeply researched and drawing on one hundred exclusive interviews, including the key decision makers at every major English team, The Club is the definitive and wildly entertaining narrative of how the Premier League took over the world.
Once Upon a River by Diane Setterfield
On a dark midwinter's night in an ancient inn on the river Thames, an extraordinary event takes place. The regulars are telling stories to while away the dark hours, when the door bursts open on a grievously wounded stranger. In his arms is the lifeless body of a small child. Hours later, the girl stirs, takes a breath and returns to life. Is it a miracle? Is it magic? Or can science provide an explanation? These questions have many answers, some of them quite dark indeed.
Those who dwell on the river bank apply all their ingenuity to solving the puzzle of the girl who died and lived again, yet as the days pass the mystery only deepens. The child herself is mute and unable to answer the essential questions: Who is she? Where did she come from? And to whom does she belong? But answers proliferate nonetheless.
Three families are keen to claim her. A wealthy young mother knows the girl is her kidnapped daughter, missing for two years. A farming family reeling from the discovery of their son's secret liaison, stand ready to welcome their granddaughter. The parson's housekeeper, humble and isolated, sees in the child the image of her younger sister. But the return of a lost child is not without complications and no matter how heartbreaking the past losses, no matter how precious the child herself, this girl cannot be everyone's. Each family has mysteries of its own, and many secrets must be revealed before the girl's identity can be known.
Once Upon a River is a glorious tapestry of a book that combines folklore and science, magic and myth. Suspenseful, romantic, and richly atmospheric, the beginning of this novel will sweep you away on a powerful current of storytelling, transporting you through worlds both real and imagined, to the triumphant conclusion whose depths will continue to give up their treasures long after the last page is turned.
Eggs on Ice by Laura Childs
Some say that casting crusty attorney Allen Sharpe as Scrooge in the Kindred Players production of "A Christmas Carol" is just playing to type. He's not the most beloved man in town. In fact, you'd have a dickens of a time finding someone who liked him. Still it's a shock when the Ghost of Christmas Past stabs him during the first rehearsal. Suzanne, co-owner of the Cackleberry Club café, Kindred's favorite combination diner, craft store and bookshop, chases the murderer out of the building but loses him in the alley.
As the days pass the list of suspects grows longer. Is it the disgruntled partner? The former secretary whom Sharpe sexually harrassed? Or is it fellow owner of the Cackleberry Club, Toni's almost ex-husband, Junior? The women of the Cackleberry Club are determined to find the killer before he can add another victim to his Christmas list.
---
Is there something else you would like to see on our shelves? Let us know! 
The following titles – and more – will be on the shelves of Hartford Public Library, beginning November 27. If the title is not at your closest branch, place a hold and it will be delivered there for you. All our titles are in our catalog; you may search it at any time.
(Summaries from publishers)
---
Kingdom of the Blind by Louise Penny
When a peculiar letter arrives inviting Armand Gamache to an abandoned farmhouse, the former head of the Sûreté du Québec discovers that a complete stranger has named him one of the executors of her will. Still on suspension, and frankly curious, Gamache accepts and soon learns that the other two executors are Myrna Landers, the bookseller from Three Pines, and a young builder.
None of them had ever met the elderly woman.
The will is so odd and includes bequests that are so wildly unlikely that Gamache and the others suspect the woman must have been delusional. But what if, Gamache begins to ask himself, she was perfectly sane?
When a body is found, the terms of the bizarre will suddenly seem less peculiar and far more menacing.
But it isn't the only menace Gamache is facing.
The investigation into what happened six months ago—the events that led to his suspension—has dragged on, into the dead of winter. And while most of the opioids he allowed to slip through his hands, in order to bring down the cartels, have been retrieved, there is one devastating exception.
Enough narcotic to kill thousands has disappeared into inner city Montreal. With the deadly drug about to hit the streets, Gamache races for answers.
As he uses increasingly audacious, even desperate, measures to retrieve the drug, Armand Gamache begins to see his own blind spots. And the terrible things hiding there.
Robert B. Parker's Blood Feud by Mike Lupica
Sunny Randall is "on" again with Richie, the ex-husband she never stopped loving and never seemed to be able to let go, despite her discomfort with his Mafia connections. When Richie is shot and nearly killed, Sunny is dragged into the thick of his family's business as she searches for answers and tries to stave off a mob war. But as the bullets start flying in Boston's mean streets, Sunny finds herself targeted by the deranged mastermind of the plot against the Burke family, whose motive may be far more personal than she could have anticipated…
Tom Clancy Oath of Office by Marc Cameron
Freedom may have finally arrived in Iran. As protests break out across the country, the media rejoices over the so-called Persian Spring. Western leaders are ecstatic. Members of Congress and the Cabinet clamor to back the rebels. Only President Jack Ryan remains wary.
Meanwhile, he has plenty to handle at home. A deadly strain of flu is ravaging the United States as spring floods decimate the Southeast. An unethical senator wants to bring down the Ryan presidency and is willing to lean on fabricated bot-planted stories to do it.
But the scariest story is the most closely guarded one. Two Russian nuclear missiles have been hijacked. The Campus gets their first break when Jack Junior connects with a rogue Russian intelligence officer in Afghanistan–only to be abducted soon after arriving. John Clark and the rest of the Campus team race to track the missiles and rescue their colleague.
As sensationalized stories spin out of control and the stolen missiles remain out of reach, President Ryan's toughest challenge emerges: How do you meet an enemy head on, when he won't even show you his face?
The Adults by Caroline Hulse
Meet The Adults.
Claire and Matt are no longer together but decide that it would be best for their daughter, Scarlett, to have a "normal" family Christmas. They can't agree on whose idea it was to go to the Happy Forest holiday park, or who said they should bring their new partners. But someone did—and it's too late to pull the plug. Claire brings her new boyfriend, Patrick (never Pat), a seemingly sensible, eligible from a distance Ironman in Waiting. Matt brings the new love of his life, Alex, funny, smart, and extremely patient. Scarlett, who is seven, brings her imaginary friend Posey. He's a giant rabbit. Together the five (or six?) of them grit their teeth over Forced Fun Activities, drink a little too much after Scarlett's bedtime, overshare classified secrets about their pasts . . . and before you know it, their holiday is a powder keg that ends where this novel begins—with a tearful, frightened call to the police.
What happened? They said they'd all be adults about this. . . .
Come With Me by Helen Schulman
"What do you want to know?"
Amy Reed works part-time as a PR person for a tech start-up, run by her college roommate's nineteen-year-old son, in Palo Alto, California. Donny is a baby genius, a junior at Stanford in his spare time. His play for fortune is an algorithm that may allow people access to their "multiverses"—all the planes on which their alternative life choices can be played out simultaneously—to see how the decisions they've made have shaped their lives.
Donny wants Amy to be his guinea pig. And even as she questions Donny's theories and motives, Amy finds herself unable to resist the lure of the road(s) not taken. Who would she be if she had made different choices, loved different people? Where would she be now?
Amy's husband, Dan—an unemployed, perhaps unemployable, print journalist—accepts a dare of his own, accompanying a seductive, award-winning photographer named Maryam on a trip to Fukushima, the Japanese city devastated by tsunami and meltdown. Collaborating with Maryam, Dan feels a renewed sense of excitement and possibility he hasn't felt with his wife in a long time. But when crisis hits at home, the extent of Dan's betrayal is exposed and, as Amy contemplates alternative lives, the couple must confront whether the distances between them in the here and now are irreconcilable.
Taking place over three non-consecutive but vitally important days for Amy, Dan, and their three sons, Come with Me is searing, entertaining, and unexpected—a dark comedy that is ultimately both a deeply romantic love story and a vivid tapestry of modern life.
Hazards of Time Travel by Joyce Carol Oates
"Time travel" — and its hazards—are made literal in this astonishing new novel in which a recklessly idealistic girl dares to test the perimeters of her tightly controlled (future) world and is punished by being sent back in time to a region of North America — "Wainscotia, Wisconsin"—that existed eighty years before.  Cast adrift in time in this idyllic Midwestern town she is set upon a course of "rehabilitation"—but cannot resist falling in love with a fellow exile and questioning the constrains of the Wainscotia world with results that are both devastating and liberating.
Arresting and visionary, Hazards of Time Travel  is both a novel of harrowing discovery and an exquisitely wrought love story that may be Joyce Carol Oates's most unexpected novel so far.
All the Lives We Never Lived by Anuradha Roy
In my childhood, I was known as the boy whose mother had run off with an Englishman. The man was in fact German, but in small‑town India in those days, all white foreigners were largely thought of as British.
So begins the story of Myshkin and his mother, Gayatri, a rebellious, alluring artist who abandons parenthood and marriage to follow her primal desire for freedom.
Though freedom may be stirring in the air of India, across the world the Nazis have risen to power in Germany. At this point of crisis, a German artist from Gayatri's past seeks her out. His arrival ignites passions she has long been forced to suppress.
What follows is her life as pieced together by her son, a journey that takes him through India and Dutch‑held Bali. Excavating the roots of the world in which he was abandoned, he comes to understand his long‑lost mother, and the connections between strife at home and a war‑torn universe overtaken by patriotism.
With her signature "precise and poetic" (The Independent) writing, Anuradha Roy's All the Lives We Never Lived is a spellbinding and emotionally powerful saga about family, identity, and love.
Where We Go From Here by Bernie Sanders
Senator Bernie Sanders' presidential campaign was a beginning, not an end. In his new book, America's most popular political figure speaks about what he's been doing to oppose the Trump agenda and strengthen the progressive movement and how we go forward as a nation.
---
Is there something else you would like to see on our shelves? Let us know! 
The following titles – and more – will be on the shelves of Hartford Public Library, beginning November 20. If the title is not at your closest branch, place a hold and it will be delivered there for you. All our titles are in our catalog; you may search it at any time.
(Summaries from publishers)
---
Beauchamp Hall by Danielle Steel
Winona Farmington once dreamed of graduating from college, moving to New York City, and pursuing a career in publishing. Then real life got in the way when she left college and returned to her small Michigan hometown to care for her sick mother.
Years later, stuck in a dead-end job and an unsatisfying relationship, Winnie has concluded that dreams were meant for others. She consoles herself with binge-watching the British television series that she loves, Beauchamp Hall, enthralled by the sumptuous period drama set on a great Norfolk estate in the 1920s. The rich upstairs-downstairs world brilliantly brought to life by superb actors is the ultimate in escapism.
On the day Winnie is passed over for a long-overdue promotion, she is also betrayed by her boyfriend and her best friend. Heartbroken, she makes the first impulsive decision of her conventional life—which changes everything.

She packs her bags and flies to England to see the town where Beauchamp Hall is filmed. The quaint B & B where she stays feels like home. The brother and sister who live in the castle where the show is filmed, rich in titles but poor in cash, are more like long-lost friends than British nobility. And the show itself, with its colorful company and behind-the-scenes affairs, is a drama all its own. Winnie's world comes alive on the set of the show.
What happens next is the stuff of dreams, as Winnie takes the boldest leap of all.  Beauchamp Hall reminds us to follow our dreams. . . . You never know what magic will happen!
Versailles by Colin Jones
Nothing represents the glorious and fraught history of France quite like the Palace of Versailles. Made famous by the absolutist king Louis XIV, Versailles became legendary for the splendor of its revels-but then, after the Revolution of 1789, it fell into disrepute as a reminder of royal excess and abuse of power. Subsequent French governments struggled with how to handle the opulent palace and grounds-should the site be memorialized, trivialized, rehabilitated, or even destroyed outright?
Drawing on a new wave of recent research, historian Colin Jones masterfully traces the evolution of Versailles as a space of royal politics and aristocratic pleasures, a building of mythic status, and one of the world's great tourist destinations. Accessible and compelling, this book is a must-read for all Francophiles.
No One at the Wheel by Samuel I. Schwartz
Our time at the wheel is done. Driving will become illegal, as human drivers will be demonstrably more dangerous than cars that pilot themselves. Is this an impossible future, or a revolution just around the corner?
Sam Schwartz, America's most celebrated transportation guru, describes in this book the revolution in self-driving cars. The ramifications will be dramatic, and the transition will be far from seamless. It will overturn the job market for the one in seven Americans who work in the trucking industry. It will cause us to grapple with new ethical dilemmas-if a car will hit a person or a building, endangering the lives of its passengers, who will decide what it does? It will further erode our privacy, since the vehicle can relay our location at any moment. And, like every other computer-controlled device, it can be vulnerable to hacking.
Right now, every major car maker here and abroad is working on bringing autonomous vehicles to consumers. The fleets are getting ready to roll and nothing will ever be the same, and this book shows us what the future has in store.
My Sister the Serial Killer by Oyinkan Braithwaite
"Femi makes three, you know. Three and they label you a serial killer."
Korede is bitter. How could she not be? Her sister, Ayoola, is many things: the favorite child, the beautiful one, possibly sociopathic. And now Ayoola's third boyfriend in a row is dead.
Korede's practicality is the sisters' saving grace. She knows the best solutions for cleaning blood, the trunk of her car is big enough for a body, and she keeps Ayoola from posting pictures of her dinner to Instagram when she should be mourning her "missing" boyfriend. Not that she gets any credit.
Korede has long been in love with a kind, handsome doctor at the hospital where she works. She dreams of the day when he will realize that she's exactly what he needs. But when he asks Korede for Ayoola's phone number, she must reckon with what her sister has become and how far she's willing to go to protect her.
Sharp as nails and full of deadpan wit, Oyinkan Braithwaite's deliciously deadly debut is as fun as it is frightening.
---
Is there something else you would like to see on our shelves? Let us know! 
The following titles – and more – will be on the shelves of Hartford Public Library, beginning November 13. If the title is not at your closest branch, place a hold and it will be delivered there for you. All our titles are in our catalog; you may search it at any time.
(Summaries from publishers)
---
Becoming by Michelle Obama
In a life filled with meaning and accomplishment, Michelle Obama has emerged as one of the most iconic and compelling women of our era. As First Lady of the United States of America—the first African American to serve in that role—she helped create the most welcoming and inclusive White House in history, while also establishing herself as a powerful advocate for women and girls in the U.S. and around the world, dramatically changing the ways that families pursue healthier and more active lives, and standing with her husband as he led America through some of its most harrowing moments. Along the way, she showed us a few dance moves, crushed Carpool Karaoke, and raised two down-to-earth daughters under an unforgiving media glare.
In her memoir, a work of deep reflection and mesmerizing storytelling, Michelle Obama invites readers into her world, chronicling the experiences that have shaped her—from her childhood on the South Side of Chicago to her years as an executive balancing the demands of motherhood and work, to her time spent at the world's most famous address. With unerring honesty and lively wit, she describes her triumphs and her disappointments, both public and private, telling her full story as she has lived it—in her own words and on her own terms. Warm, wise, and revelatory, Becoming is the deeply personal reckoning of a woman of soul and substance who has steadily defied expectations—and whose story inspires us to do the same.
Fox 8: A Story by George Saunders
Fox 8 has always been known as the daydreamer in his pack, the one his fellow foxes regard with a knowing snort and a roll of the eyes. That is, until he develops a unique skill: He teaches himself to speak "Yuman" by hiding in the bushes outside a house and listening to children's bedtime stories. The power of language fuels his abundant curiosity about people—even after "danjer" arrives in the form of a new shopping mall that cuts off his food supply, sending Fox 8 on a harrowing quest to help save his pack.
Told with his distinctive blend of humor and pathos, Fox 8 showcases the extraordinary imaginative talents of George Saunders, whom The New York Times called "the writer for our time."
The Patch by John McPhee
The Patch is the seventh collection of essays by the nonfiction master, all published by Farrar, Straus and Giroux. It is divided into two parts.
Part 1, "The Sporting Scene," consists of pieces on fishing, football, golf, and lacrosse—from fly casting for chain pickerel in fall in New Hampshire to walking the linksland of St. Andrews at an Open Championship. Part 2, called "An Album Quilt," is a montage of fragments of varying length from pieces done across the years that have never appeared in book form—occasional pieces, memorial pieces, reflections, reminiscences, and short items in various magazines including The New Yorker. They range from a visit to the Hershey chocolate factory to encounters with Oscar Hammerstein, Joan Baez, and Mount Denali.
Emphatically, the author's purpose was not merely to preserve things but to choose passages that might entertain contemporary readers. Starting with 250,000 words, he gradually threw out 75 percent of them, and randomly assembled the remaining fragments into "an album quilt." Among other things, The Patch is a covert memoir.
Prague Spring by Simon Mawer
In the summer of 1968–a year of love and hate, of Prague Spring and Cold War winter–Oxford students James Borthwick and Eleanor Pike set out to hitchhike across Europe, complicating a budding friendship that could be something more. Having reached southern Germany, they decide on a whim to visit Czechoslovakia, where Alexander Dubček's "socialism with a human face" is smiling on the world.
Meanwhile, Sam Wareham, First Secretary at the British embassy in Prague, is observing developments in the country with both a diplomat's cynicism and a young man's passion. In the company of Czech student Lenka Konečková, he finds a way into the world of Czechoslovak youth, its hopes and its ideas. For the first time, nothing seems off limits behind the Iron Curtain. Yet the wheels of politics are grinding in the background. The Soviet leader Leonid Brezhnev is making demands of Dubček, and the Red Army is amassed on the borders. How will the looming disaster affect those fragile lives caught up in the invasion?
With this shrewd, engrossing, and sensual novel, Simon Mawer cements his status as one of the most talented writers of historical spy fiction today.
It's Not Supposed to Be This Way: Finding Unexpected Strength When Disappointments Leave You Shattered by Lysa TerKeurst
Life often looks so very different than we hoped or expected. Some events may simply catch us off guard for a moment, but others shatter us completely. We feel disappointed and disillusioned, and we quietly start to wonder about the reality of God's goodness.
Lysa TerKeurst understands this deeply. But she's also discovered that our disappointments can be the divine appointments our souls need to radically encounter God. In It's Not Supposed to Be This Way, Lysa invites us into her own journey of faith and, with grit, vulnerability, and honest humor, helps us to:
Stop being pulled into the anxiety of disappointment by discovering how to better process unmet expectations and other painful situations.
Train ourselves to recognize the three strategies of the enemy so we can stand strong and persevere through unsettling relationships and uncertain outcomes.
Discover the secret of being steadfast and not panicking when God actually does give us more than we can handle.
Shift our suspicion that God is cruel or unfair to the biblical assurance that God is protecting and preparing us.
Know how to encourage a friend and help her navigate hard realities with real help from God's truth.
Long Road to Mercy by David Baldacci
Eeny, meeny, miny, moe. Catch a tiger by its toe.
It's seared into Atlee Pine's memory: the kidnapper's chilling rhyme as he chose between six-year-old Atlee and her twin sister, Mercy. Mercy was taken. Atlee was spared.
She never saw Mercy again.
Three decades after that terrifying night, Atlee Pine works for the FBI. She's the lone agent assigned to the Shattered Rock, Arizona resident agency, which is responsible for protecting the Grand Canyon.
So when one of the Grand Canyon's mules is found stabbed to death at the bottom of the canyon-and its rider missing-Pine is called in to investigate. It soon seems clear the lost tourist had something more clandestine than sightseeing in mind. But just as Pine begins to put together clues pointing to a terrifying plot, she's abruptly called off the case.
If she disobeys direct orders by continuing to search for the missing man, it will mean the end of her career. But unless Pine keeps working the case and discovers the truth, it could spell the very end of democracy in America as we know it…
The Breakthrough: Immunotherapy and the Race to Cure Cancer by Charles Graeber
For decades, scientists have puzzled over one of medicine's most confounding mysteries: Why doesn't our immune system recognize and fight cancer the way it does other diseases, like the common cold?
As it turns out, the answer to that question can be traced to a series of tricks that cancer has developed to turn off normal immune responses-tricks that scientists have only recently discovered and learned to defeat. The result is what many are calling cancer's "penicillin moment," a revolutionary discovery in our understanding of cancer and how to beat it.
In THE BREAKTHROUGH, Graeber guides readers through the revolutionary scientific research bringing immunotherapy out of the realm of the miraculous and into the forefront of twenty-first-century medical science. As advances in the fields of cancer research and the human immune system continue to fuel a therapeutic arms race among biotech and pharmaceutical research centers around the world, the next step-harnessing the wealth of new information to create modern and more effective patient therapies-is unfolding at an unprecedented pace, rapidly redefining our relationship with this all-too-human disease.
Groundbreaking, riveting, and expertly told, THE BREAKTHROUGH is the story of the game-changing scientific discoveries that unleash our natural ability to recognize and defeat cancer, as told through the experiences of the patients, physicians, and cancer immunotherapy researchers who are on the front lines. This is the incredible true story of the race to find a cure, a dispatch from the life-changing world of modern oncological science, and a brave new chapter in medical history.
Look Alive Twenty Five by Janet Evanovich
There's nothing like a good deli, and the Red River Deli in Trenton is one of the best. World-famous for its pastrami, cole slaw, and for its disappearing managers. Over the last month, three have vanished from the face of the earth, and the only clue in each case is one shoe that's been left behind. The police are baffled. Lula is convinced that it's a case of alien abduction. Whatever it is, they'd better figure out what's going on before they lose their new manager, Ms. Stephanie Plum.
---
Is there something else you would like to see on our shelves? Let us know! 
The following titles – and more – will be on the shelves of Hartford Public Library, beginning October 30. If the title is not at your closest branch, place a hold and it will be delivered there for you. All our titles are in our catalog; you may search it at any time.
(Summaries from publishers)
---
Elevation by Stephen King
Although Scott Carey doesn't look any different, he's been steadily losing weight. There are a couple of other odd things, too. He weighs the same in his clothes and out of them, no matter how heavy they are. Scott doesn't want to be poked and prodded. He mostly just wants someone else to know, and he trusts Doctor Bob Ellis.
In the small town of Castle Rock, the setting of many of King's most iconic stories, Scott is engaged in a low grade—but escalating—battle with the lesbians next door whose dog regularly drops his business on Scott's lawn. One of the women is friendly; the other, cold as ice. Both are trying to launch a new restaurant, but the people of Castle Rock want no part of a gay married couple, and the place is in trouble. When Scott finally understands the prejudices they face–including his own—he tries to help. Unlikely alliances, the annual foot race, and the mystery of Scott's affliction bring out the best in people who have indulged the worst in themselves and others.
From Stephen King, our "most precious renewable resource, like Shakespeare in the malleability of his work" (The Guardian), Elevation is an antidote to our divisive culture, as gloriously joyful (with a twinge of deep sadness) as "It's a Wonderful Life."
Dark Sacred Night by Michael Connelly
Detective Renée Ballard is working the night beat — known in LAPD slang as "the late show" — and returns to Hollywood Station in the early hours to find a stranger rifling through old file cabinets. The intruder is retired detective Harry Bosch, working a cold case that has gotten under his skin.
Ballard can't let him go through department records, but when he leaves, she looks into the case herself and feels a deep tug of empathy and anger. She has never been the kind of cop who leaves the job behind at the end of her shift — and she wants in.
The murder, unsolved, was of fifteen-year-old Daisy Clayton, a runaway on the streets of Hollywood who was brutally killed, her body left in a dumpster like so much trash. Now Ballard joins forces with Bosch to find out what happened to Daisy, and to finally bring her killer to justice. Along the way, the two detectives forge a fragile trust, but this new partnership is put to the test when the case takes an unexpected and dangerous turn.
Dark Sacred Night for the first time brings together these two powerhouse detectives in a riveting story that unfolds with furious momentum. And it shows once more why "there's no doubt Connelly is a master of crime fiction" (Associated Press).
I am Dynamite!: A Life of Nietzsche by Sue Prideau
Friedrich Nietzsche is one of the most enigmatic figures in philosophy, and his concepts—the Übermensch, the will to power, slave morality—have fundamentally reshaped our understanding of the human condition. But what do most people really know of Nietzsche—beyond the mustache, the scowl, and the lingering association with nihilism and fascism? Where do we place a thinker who was equally beloved by Albert Camus, Ayn Rand, Martin Buber, and Adolf Hitler?
Nietzsche wrote that all philosophy is autobiographical, and in this vividly compelling, myth-shattering biography, Sue Prideaux brings readers into the world of this brilliant, eccentric, and deeply troubled man, illuminating the events and people that shaped his life and work. From his placid, devoutly Christian upbringing—overshadowed by the mysterious death of his father—through his teaching career, lonely philosophizing on high mountains, and heart-breaking descent into madness, Prideaux documents Nietzsche's intellectual and emotional life with a novelist's insight and sensitivity.
She also produces unforgettable portraits of the people who were most important to him, including Richard and Cosima Wagner, Lou Salomé, the femme fatale who broke his heart; and his sister Elizabeth, a rabid German nationalist and anti-Semite who manipulated his texts and turned the Nietzsche archive into a destination for Nazi ideologues.

I Am Dynamite! is the essential biography for anyone seeking to understand history's most misunderstood philosopher.
Space Stations: The Art, Science, and Reality of Working in Space by Gary Kitmacher, et al.
Space stations represent both the summit of space technology and, possibly, the future of humanity beyond Earth. Space Stations: The Art, Science, and Reality of Working in Space takes the reader deep into the heart of past, present, and future space stations, both real ones and those dreamed up in popular culture. This lavishly illustrated book explains the development of space stations from the earliest fictional visions through historical and current programs–including Skylab, Mir, and the International Space Station–and on to the dawning possibilities of large-scale space colonization. Engrossing narrative and striking images explore not only the spacecraft themselves but also how humans experience life aboard them, addressing everything from the development of efficient meal preparation methods to experiments in space-based botany. The book examines cutting-edge developments in government and commercial space stations, including NASA's Deep Space Habitats, the Russian Orbital Technologies Commercial Space Station, and China's Tiangong program. Throughout, Space Stations also charts the fascinating depiction of space stations in popular culture, whether in the form of children's toys, comic-book spacecraft, settings in science-fiction novels, or the backdrop to TV series and Hollywood movies.Space Stations is a beautiful and captivating history of the idea and the reality of the space station from the nineteenth century to the present day.
The Proposal by Jasmine Guillory
When freelance writer Nikole Paterson goes to a Dodgers game with her actor boyfriend, his man bun, and his bros, the last thing she expects is a scoreboard proposal. Saying no isn't the hard part–they've only been dating for five months, and he can't even spell her name correctly. The hard part is having to face a stadium full of disappointed fans…
At the game with his sister, Carlos Ibarra comes to Nik's rescue and rushes her away from a camera crew. He's even there for her when the video goes viral and Nik's social media blows up–in a bad way. Nik knows that in the wilds of LA, a handsome doctor like Carlos can't be looking for anything serious, so she embarks on an epic rebound with him, filled with food, fun, and fantastic sex. But when their glorified hookups start breaking the rules, one of them has to be smart enough to put on the brakes…
---
Is there something else you would like to see on our shelves? Let us know! 
The following titles – and more – will be on the shelves of Hartford Public Library, beginning October 25*. If the title is not at your closest branch, place a hold and it will be delivered there for you. All our titles are in our catalog; you may search it at any time.
(Summaries from publishers)
---
*As usual, we are listing the new releases for the week. However, due to the conversion of our library system, it will be two extra days before we are able to put them on the shelves. We are also unable to place holds during this time.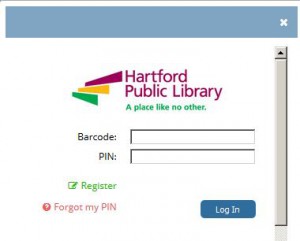 When the new system is live on Thursday, October 25, you will be able to go to the library's online catalog (it has no data as of Tuesday) to review your account as you've done in the past, and to place holds. A link at the top of the page for My Account will open a pop-up window, prompting you to enter your barcode and a PIN.
Your barcode has not changed. The PIN, which you may change after logging in, is initially set to "changeme" (it is not case sensitive). Some information about changing your PIN (and other features of the new system) may be found here. As always, you may also contact us directly, or visit in person, with questions.
And now, the books (without links this week because of the switch)…
Everyday Dorie: The Way I Cook by Dorie Greenspan
To the hundreds of thousands who follow her on Twitter, Instagram, and Facebook, Dorie Greenspan's food is powerfully cookable—her recipes instant classics. In Everyday Dorie, she invites readers into her kitchen to savor the dishes that she makes all the time, from Miso-Glazed Salmon to Lemon Goop.
What makes a "Dorie recipe"?
Each one has a small surprise that makes it special. Mustard and walnuts in the cheese puffs. Cherry tomatoes stuffed into red bell peppers and oven-charred. Cannellini beans in cod en papillote. The dishes are practical, made with common ingredients from the supermarket, farmers' market, or pantry, like Sweet Chili Chicken Thighs, which is both weeknight simple and fine enough for company, and Eton Mess, a beautifully casual dessert of crumbled meringue, fruit, and whipped cream. They are easygoing, providing swaps and substitutions. They invite mixing and matching. Many can be served as dinner, or as a side dish, or as an appetizer, or hot, cold, or room temperature. And every single one is like a best friend in the kitchen, full of Dorie's infectious love of cooking and her trademark hand-holding directions.
The Reckoning by John Grisham
October 1946, Clanton, Mississippi

Pete Banning was Clanton, Mississippi's favorite son—a decorated World War II hero, the patriarch of a prominent family, a farmer, father, neighbor, and a faithful member of the Methodist church. Then one cool October morning he rose early, drove into town, walked into the church, and calmly shot and killed his pastor and friend, the Reverend Dexter Bell. As if the murder weren't shocking enough, it was even more baffling that Pete's only statement about it—to the sheriff, to his lawyers, to the judge, to the jury, and to his family—was: "I have nothing to say." He was not afraid of death and was willing to take his motive to the grave.
In a major novel unlike anything he has written before, John Grisham takes us on an incredible journey, from the Jim Crow South to the jungles of the Philippines during World War II; from an insane asylum filled with secrets to the Clanton courtroom where Pete's defense attorney tries desperately to save him.
Reminiscent of the finest tradition of Southern Gothic storytelling, The Reckoning would not be complete without Grisham's signature layers of legal suspense, and he delivers on every page.
How the Internet Happened by Brian McCullough
The internet was never intended for you, opines Brian McCullough in this lively narrative of an era that utterly transformed everything we thought we knew about technology. In How the Internet Happened, he chronicles the whole fascinating story for the first time, beginning in a dusty Illinois basement in 1993, when a group of college kids set off a once-in-an-epoch revolution with what would become the first "dotcom."Depicting the lives of now-famous innovators like Netscape's Marc Andreessen and Facebook's Mark Zuckerberg, McCullough also reveals surprising quirks and unknown tales as he tracks both the technology and the culture around the internet's rise. Cinematic in detail and unprecedented in scope, the result both enlightens and informs as it draws back the curtain on the new rhythm of disruption and innovation the internet fostered, and helps to redefine an era that changed every part of our lives.
Friday Black by Nana Kwame Adjei-Brenyah
From the start of this extraordinary debut, Nana Kwame Adjei-Brenyah's writing will grab you, haunt you, enrage and invigorate you. By placing ordinary characters in extraordinary situations, Adjei-Brenyah reveals the violence, injustice, and painful absurdities that black men and women contend with every day in this country.
These stories tackle urgent instances of racism and cultural unrest, and explore the many ways we fight for humanity in an unforgiving world. In "The Finkelstein Five," Adjei-Brenyah gives us an unforgettable reckoning of the brutal prejudice of our justice system. In "Zimmer Land," we see a far-too-easy-to-believe imagining of racism as sport. And "Friday Black" and "How to Sell a Jacket as Told by Ice King" show the horrors of consumerism and the toll it takes on us all.
Entirely fresh in its style and perspective, and sure to appeal to fans of Colson Whitehead, Marlon James, and George Saunders, Friday Black confronts readers with a complicated, insistent, wrenching chorus of emotions, the final note of which, remarkably, is hope.
Shook One: Anxiety Playing Tricks on Me by Charlamagne Tha God
Being "shook" is more than a rap lyric for Charlamagne, it's his mission to overcome. While it may seem like he is ahead of the game and should have nothing to worry about, he is still plagued by anxieties—fear of being weak; fear of being a bad dad; fear of being a worse husband; and ultimately, fear of failure. Shook One chronicles his journey to beat back those fears and empowers you to no longer be held back from your potential.
Shook One details the ways anxiety has been a driving force in Charlamagne's life since childhood. For many years, he stressed over what he thought were personal shortcomings: being unpopular in school, potential rejection by women, being ugly, and worst of all, falling into the life of stagnation or crime that caught up so many of his friends and family in his hometown of Moncks Corner, South Carolina.
Even after achieving national prominence as a radio personality, Charlamagne still found himself paralyzed by thoughts that he wouldn't be able to take his career to the next level. But now, in Shook One, he is working through these problems with help from mentors, guests on his show, and therapy. He knows therapy and showing weakness are anxiety producing in the black community, but this is one of the reasons he wants to own his truth—to clear a path for others in hopes that they won't feel shame while dealing openly with their mental health.
Vendetta by Iris Johansen
With his dying breath, Carl Venable, head of the CIA task force on terrorism and Jude Brandon's final link to terrorist ringleader Max Huber, gives Brandon a mandate: keep his daughter, Rachel, safe at any cost. But Rachel Venable has a shocking, twisted past of her own, one that comes rushing back after her medical clinic in Guyana is attacked by Huber—the same man who murdered her father and kept her imprisoned for months.
Brandon and Catherine Ling, Rachel's longtime ally and fierce protector, are determined to keep Rachel out of danger, but she knows that it's impossible to stay hidden when Max Huber wants you dead.
As Rachel and Brandon race against the clock to bring Huber down before he can orchestrate a disaster that will lay waste to half the country, they also fight a growing attraction to each other – an attraction that could prove just as dangerous as Huber himself.
In this gripping, fast-paced novel from #1 New York Times bestselling author Iris Johansen, one thing is clear: everyone has a vendetta, and no one will rest until they get their revenge.
Library Book by Susan Orlean
On the morning of April 29, 1986, a fire alarm sounded in the Los Angeles Public Library. As the moments passed, the patrons and staff who had been cleared out of the building realized this was not the usual false alarm. As one fireman recounted later, "Once that first stack got going, it was Goodbye, Charlie." The fire was disastrous: It reached 2,000 degrees and burned for more than seven hours. By the time it was extinguished, it had consumed 400,000 books and damaged 700,000 more. Investigators descended on the scene, but over thirty years later, the mystery remains: Did someone purposefully set fire to the library—and if so, who?
Weaving her life-long love of books and reading with the fascinating history of libraries and the sometimes-eccentric characters who run them, award-winning journalist and New York Times bestselling author Susan Orlean presents a mesmerizing and uniquely compelling story as only she can. With her signature wit, insight, compassion, and talent for deep research, she investigates the legendary Los Angeles Public Library fire to showcase the larger, crucial role that libraries play in our lives. To truly understand what happens behind the stacks, Orlean visits the different departments of the LAPL, encountering an engaging cast of employees and patrons and experiencing alongside them the victories and struggles they face in today's climate. She also delves into the evolution of libraries across the country and around the world, from a metropolitan charitable initiative to a cornerstone of national identity. She reflects on her childhood experiences in libraries; studies arson and the long history of library fires; attempts to burn a copy of a book herself; and she re-examines the case of Harry Peak, the blond-haired actor long suspected of setting fire to the library over thirty years ago. Along the way, she reveals how these buildings provide much more than just books—and that they are needed now more than ever.
Filled with heart, passion, and unforgettable characters, The Library Book is classic Susan Orlean, and an homage to a beloved institution that remains a vital part of the heart, mind, and soul of our country and culture.
---
Is there something else you would like to see on our shelves? Let us know! 
The following titles – and more – will be on the shelves of Hartford Public Library, beginning October 16. If the title is not at your closest branch, place a hold and it will be delivered there for you. All our titles are in our catalog; you may search it at any time.
(Summaries from publishers)
---
Unsheltered by Barbara Kingsolver
The New York Times bestselling author of Flight Behavior, The Lacuna, and The Poisonwood Bible and recipient of numerous literary awards—including the National Humanities Medal, the Dayton Literary Peace Prize, and the Orange Prize—returns with a timely novel that interweaves past and present to explore the human capacity for resiliency and compassion in times of great upheaval.
How could two hardworking people do everything right in life, a woman asks, and end up destitute? Willa Knox and her husband followed all the rules as responsible parents and professionals, and have nothing to show for it but debts and an inherited brick house that is falling apart. The magazine where Willa worked has folded; the college where her husband had tenure has closed. Their dubious shelter is also the only option for a disabled father-in-law and an exasperating, free-spirited daughter. When the family's one success story, an Ivy-educated son, is uprooted by tragedy he seems likely to join them, with dark complications of his own.
In another time, a troubled husband and public servant asks, How can a man tell the truth, and be reviled for it? A science teacher with a passion for honest investigation, Thatcher Greenwood finds himself under siege: his employer forbids him to speak of the exciting work just published by Charles Darwin. His young bride and social-climbing mother-in-law bristle at the risk of scandal, and dismiss his worries that their elegant house is unsound. In a village ostensibly founded as a benevolent Utopia, Thatcher wants only to honor his duties, but his friendships with a woman scientist and a renegade newspaper editor threaten to draw him into a vendetta with the town's powerful men.
Unsheltered is the compulsively readable story of two families, in two centuries, who live at the corner of Sixth and Plum in Vineland, New Jersey, navigating what seems to be the end of the world as they know it. With history as their tantalizing canvas, these characters paint a startlingly relevant portrait of life in precarious times when the foundations of the past have failed to prepare us for the future.
Frederick Douglass: Prophet of Freedom by David W. Blight
As a young man Frederick Douglass (1818-1895) escaped from slavery in Baltimore, Maryland. He was fortunate to have been taught to read by his slave owner mistress, and he would go on to become one of the major literary figures of his time. He wrote three versions of his autobiography over the course of his lifetime and published his own newspaper. His very existence gave the lie to slave owners: with dignity and great intelligence he bore witness to the brutality of slavery.
Initially mentored by William Lloyd Garrison, Douglass spoke widely, often to large crowds, using his own story to condemn slavery. He broke with Garrison to become a political abolitionist, a Republican, and eventually a Lincoln supporter. By the Civil War and during Reconstruction, Douglass became the most famed and widely travelled orator in the nation. He denounced the premature end of Reconstruction and the emerging Jim Crow era. In his unique and eloquent voice, written and spoken, Douglass was a fierce critic of the United States as well as a radical patriot. He sometimes argued politically with younger African-Americans, but he never forsook either the Republican party or the cause of black civil and political rights.
In this remarkable biography, David Blight has drawn on new information held in a private collection that few other historian have consulted, as well as recently discovered issues of Douglass's newspapers. Blight tells the fascinating story of Douglass's two marriages and his complex extended family. Douglass was not only an astonishing man of words, but a thinker steeped in Biblical story and theology. There has not been a major biography of Douglass in a quarter century. David Blight's Frederick Douglass affords this important American the distinguished biography he deserves.
Heavy: An American Memoir by Kiese Laymon
Kiese Laymon is a fearless writer. In his essays, personal stories combine with piercing intellect to reflect both on the state of American society and on his experiences with abuse, which conjure conflicted feelings of shame, joy, confusion and humiliation. Laymon invites us to consider the consequences of growing up in a nation wholly obsessed with progress yet wholly disinterested in the messy work of reckoning with where we've been.
In Heavy, Laymon writes eloquently and honestly about growing up a hard-headed black son to a complicated and brilliant black mother in Jackson, Mississippi. From his early experiences of sexual violence, to his suspension from college, to his trek to New York as a young college professor, Laymon charts his complex relationship with his mother, grandmother, anorexia, obesity, sex, writing, and ultimately gambling. By attempting to name secrets and lies he and his mother spent a lifetime avoiding, Laymon asks himself, his mother, his nation, and us to confront the terrifying possibility that few in this nation actually know how to responsibly love, and even fewer want to live under the weight of actually becoming free.
A personal narrative that illuminates national failures, Heavy is defiant yet vulnerable, an insightful, often comical exploration of weight, identity, art, friendship, and family that begins with a confusing childhood—and continues through twenty-five years of haunting implosions and long reverberations.
In the Hurricane's Eye: The Genius of George Washington and the Victory at Yorktown by Nathaniel Philbrick
In the fall of 1780, after five frustrating years of war, George Washington had come to realize that the only way to defeat the British Empire was with the help of the French navy. But as he had learned after two years of trying, coordinating his army's movements with those of a fleet of warships based thousands of miles away was next to impossible. And then, on September 5, 1781, the impossible happened. Recognized today as one of the most important naval engagements in the history of the world, the Battle of the Chesapeake–fought without a single American ship–made the subsequent victory of the Americans at Yorktown a virtual inevitability.
In a narrative that moves from Washington's headquarters on the Hudson River, to the wooded hillside in North Carolina where Nathanael Greene fought Lord Cornwallis to a vicious draw, to Lafayette's brilliant series of maneuvers across Tidewater Virginia, Philbrick details the epic and suspenseful year through to its triumphant conclusion. A riveting and wide-ranging story, full of dramatic, unexpected turns, In the Hurricane's Eye reveals that the fate of the American Revolution depended, in the end, on Washington and the sea.
Christmas on the Island by Jenny Colgan
From the New York Times bestselling author of The Café by the Sea—whose novels are "an evocative, sweet treat" (JOJO MOYES)—comes this heartwarming holiday novel set on a charming Scottish island.
On the remote Scottish island of Mure, the Christmas season is stark, windy, and icy—yet incredibly festive and beautiful…
It's a time for getting cozy in front of whisky barrel wood fires, and enjoying a dram and a treacle pudding with the people you love—unless, of course, you've accidentally gotten pregnant by your ex-boss, and don't know how to tell him. In the season for peace and good cheer, will Flora find the nerve to reveal the truth to her nearest and dearest? Will her erstwhile co-parent Joel think she's the bearer of glad tidings—or is this Christmas going to be as bleak as the Highlands in midwinter?
Meanwhile Saif, a doctor and refugee from war-torn Syria is trying to enjoy his first western Christmas with his sons on this remote island where he's been granted asylum. His wife, however, is still missing, and her absence hangs over what should be a joyful celebration. Can the family possibly find comfort and joy without her?
Travel to the beautiful northern edge of the world and join the welcoming community of Mure for a Highland Christmas you'll never forget! And warm up your kitchen with bonus recipes for the Little Beach Street Bakery's seasonal shortbread, Lanark Blue Scones, and Black Buns.
Little Shop of Found Things by Paula Brackston
New York Times bestselling author of The Witch's Daughter Paula Brackston returns to her trademark blend of magic and romance guaranteed to enchant in The Little Shop of Found Things, the first book in a new continuing series.
An antique shop haunted by a ghost.
A silver treasure with an injustice in its story.
An adventure to the past she'll never forget.
Xanthe and her mother Flora leave London behind for a fresh start, taking over an antique shop in the historic town of Marlborough. Xanthe has always had an affinity with some of the antiques she finds. When she touches them, she can sense something of the past they come from and the stories they hold. When she has an intense connection to a beautiful silver chatelaine she has to know more.
It is while she's examining the chatelaine that she's transported back to the seventeenth century where it has its origins. She discovers there is an injustice in its history. The spirit that inhabits her new home confronts her and charges her with saving her daughter's life, threatening to take Flora's if she fails.
While Xanthe fights to save the girl amid the turbulent days of 1605, she meets architect Samuel Appleby. He may be the person who can help her succeed. He may also be the reason she can't bring herself to leave.
Trinity by Louisa Hall
J. Robert Oppenheimer was a brilliant scientist, a champion of liberal causes, and a complex and often contradictory character. He loyally protected his Communist friends, only to later betray them under questioning. He repeatedly lied about love affairs. And he defended the use of the atomic bomb he helped create, before ultimately lobbying against nuclear proliferation.
Through narratives that cross time and space, a set of characters bears witness to the life of Oppenheimer, from a secret service agent who tailed him in San Francisco, to the young lover of a colleague in Los Alamos, to a woman fleeing McCarthyism who knew him on St. John. As these men and women fall into the orbit of a brilliant but mercurial mind at work, all consider his complicated legacy while also uncovering deep and often unsettling truths about their own lives.
In this stunning, elliptical novel, Louisa Hall has crafted a breathtaking and explosive story about the ability of the human mind to believe what it wants, about public and private tragedy, and about power and guilt. Blending science with literature and fiction with biography, Trinity asks searing questions about what it means to truly know someone, and about the secrets we keep from the world and from ourselves.
A Well Behaved Woman: A Novel of the Vanderbilts by Therese Anne Fowler
Alva Smith, her southern family destitute after the Civil War, married into one of America's great Gilded Age dynasties: the newly wealthy but socially shunned Vanderbilts. Ignored by New York's old-money circles and determined to win respect, she designed and built nine mansions, hosted grand balls, and arranged for her daughter to marry a duke. But Alva also defied convention for women of her time, asserting power within her marriage and becoming a leader in the women's suffrage movement.
With a nod to Jane Austen and Edith Wharton, in A Well-Behaved Woman Therese Anne Fowler paints a glittering world of enormous wealth contrasted against desperate poverty, of social ambition and social scorn, of friendship and betrayal, and an unforgettable story of a remarkable woman. Meet Alva Smith Vanderbilt Belmont, living proof that history is made by those who know the rules―and how to break them.
Melmoth by Sarah Perry
For centuries, the mysterious dark-robed figure has roamed the globe, searching for those whose complicity and cowardice have fed into the rapids of history's darkest waters—and now, in Sarah Perry's breathtaking follow-up to The Essex Serpent, it is heading in our direction.
It has been years since Helen Franklin left England. In Prague, working as a translator, she has found a home of sorts—or, at least, refuge. That changes when her friend Karel discovers a mysterious letter in the library, a strange confession and a curious warning that speaks of Melmoth the Witness, a dark legend found in obscure fairy tales and antique village lore. As such superstition has it, Melmoth travels through the ages, dooming those she persuades to join her to a damnation of timeless, itinerant solitude. To Helen it all seems the stuff of unenlightened fantasy.
But, unaware, as she wanders the cobblestone streets Helen is being watched. And then Karel disappears. . . .
Consuming Fire by John Scalzi
The Interdependency―humanity's interstellar empire―is on the verge of collapse. The extra-dimensional conduit that makes travel between the stars possible is disappearing, leaving entire systems and human civilizations stranded.
Emperox Grayland II of the Interdependency is ready to take desperate measures to help ensure the survival of billions. But arrayed before her are those who believe the collapse of the Flow is a myth―or at the very least an opportunity to an ascension to power.
While Grayland prepares for disaster, others are prepare for a civil war. A war that will take place in the halls of power, the markets of business and the altars of worship as much as it will between spaceships and battlefields.
The Emperox and her allies are smart and resourceful, as are her enemies. Nothing about this will be easy… and all of humanity will be caught in its consuming fire.
Deck the Hounds by David Rosenfelt
This Christmas mystery, featuring criminal defense lawyer Andy Carpenter and his faithful golden retriever, Tara, showcases Rosenfelt's trademark humor and larger-than-life characters.
Reluctant lawyer Andy Carpenter doesn't usually stop to help others, but seeing a dog next to a homeless man inspires him to give the pair some money to help. It's just Andy's luck that things don't end there. Soon after Andy's encounter with them, man and dog are attacked in the middle of the night on the street. The dog defends its new owner, and the erstwhile attacker is bitten but escapes. But the dog is quarantined and the man, Don Carrigan, is heartbroken.
Andy's wife Laurie can't resist helping the duo after learning Andy has met them before… it's the Christmas season after all. In a matter of days Don and his dog Zoey are living above Andy's garage and become two new additions to the family. It's not until Andy accidentally gives away his guest's name during an interview that things go awry; turns out Don is wanted for a murder that happened two years ago. Don not only claims he's innocent, but that he had no idea that he was wanted for a crime he has no knowledge of in the first place. It's up to Andy to exonerate his new friend, if he doesn't get pulled into the quagmire first.
David Rosenfelt's signature wit, charm, and cleverness are back again in this most exciting installment yet.
Desperate Measures by Stuart Woods
Upon returning to the states from a European jaunt, Stone Barrington makes the acquaintance of a stunning woman who seems like she could be an ideal candidate to meet some of his professional–and personal–needs. Before long, though, Stone is put to the task of protecting his new hire when New York City is rocked by a series of disturbing crimes, and it looks as if she might be the next target.
In the city that never sleeps there's always a plot being hatched, and the only recourse is constant vigilance and a bit of luck. But if those defensive systems fail, Stone will have to go head-to-head against some of the most dastardly scum he's ever faced . . .
Lark! the Herald Angels Sing: A Meg Langslow Mystery by Donna Andrews
For four previous Christmases, New York Times bestselling author Donna Andrews has delighted readers with holiday mysteries, full of Christmas cheer and starring her quirky characters. Now she gives us another hilarious new adventure in her award-winning Meg Langslow series with Lark! The Herald Angels Sing.
It's Christmastime in Caerphilly and Meg, full of holiday spirit, is helping out with the town's festivities. While directing a nativity pageant and herding the children participating in it, she finds a surprise in the manger: a live baby.
A note from the mother, attached to the baby girl's clothes, says that it's time for her father to take care of her―and implicates Meg's brother, Rob, as the father. And while a DNA test can reveal whether there's any truth to the accusation, Rob's afraid the mere suspicion could derail his plan to propose to the woman he loves. Meg quickly realizes it's up to her to find the baby's real identity.
She soon discovers that the baby―named Lark according to the fateful note―may be connected to something much bigger. Something that eventually puts a growing number of Meg's friends and family in danger. And before long, Meg realizes she can't fix things single-handedly. Meanwhile, a war is brewing between Caerphilly and its arch-rival Clay County―and it's not a snowball fight. Can Meg bring everyone together in time for the holidays?
As in her previous Christmas mysteries, Andrews continues to write "firmly in the grand tradition of Agatha Christie's Christmas books" (Toronto Globe and Mail) with a book that will put cozy lovers everywhere in a holly jolly mood.
Ruth Bader Ginsburg: A Life by Jane Sherron de Hart
In this large, comprehensive, revelatory biography, Jane De Hart explores the central experiences that crucially shaped Ginsburg's passion for justice, her advocacy for gender equality, her meticulous jurisprudence: her desire to make We the People more united and our union more perfect. At the heart of her story and abiding beliefs—her Jewish background. Tikkun olam, the Hebrew injunction to "repair the world," with its profound meaning for a young girl who grew up during the Holocaust and World War II. We see the influence of her mother, Celia Amster Bader, whose intellect inspired her daughter's feminism, insisting that Ruth become independent, as she witnessed her mother coping with terminal cervical cancer (Celia died the day before Ruth, at seventeen, graduated from high school).
From Ruth's days as a baton twirler at Brooklyn's James Madison High School, to Cornell University, Harvard and Columbia Law Schools (first in her class), to being a law professor at Rutgers University (one of the few women in the field and fighting pay discrimination), hiding her second pregnancy so as not to risk losing her job; founding the Women's Rights Law Reporter, writing the brief for the first case that persuaded the Supreme Court to strike down a sex-discriminatory state law, then at Columbia (the law school's first tenured female professor); becoming the director of the women's rights project of the ACLU, persuading the Supreme Court in a series of decisions to ban laws that denied women full citizenship status with men.
Her years on the U.S. Court of Appeals for the District of Columbia Circuit, deciding cases the way she played golf, as she, left-handed, played with right-handed clubs—aiming left, swinging right, hitting down the middle. Her years on the Supreme Court . . .
A pioneering life and legal career whose profound mark on American jurisprudence, on American society, on our American character and spirit, will reverberate deep into the twenty-first century and beyond.
American Dialogue: The Founders and Us by Joseph J. Ellis
The story of history is a ceaseless conversation between past and present, and in American Dialogue Joseph J. Ellis focuses the conversation on the often-asked question "What would the Founding Fathers think?" He examines four of our most seminal historical figures through the prism of particular topics, using the perspective of the present to shed light on their views and, in turn, to make clear how their now centuries-old ideas illuminate the disturbing impasse of today's political conflicts. He discusses Jefferson and the issue of racism, Adams and the specter of economic inequality, Washington and American imperialism, Madison and the doctrine of original intent. Through these juxtapositions–and in his hallmark dramatic and compelling narrative voice–Ellis illuminates the obstacles and pitfalls paralyzing contemporary discussions of these fundamentally important issues.
Capitalism in America: A History by Alan Greenspan
From even the start of his fabled career, Alan Greenspan was duly famous for his deep understanding of even the most arcane corners of the American economy, and his restless curiosity to know even more. To the extent possible, he has made a science of understanding how the US economy works almost as a living organism–how it grows and changes, surges and stalls. He has made a particular study of the question of productivity growth, at the heart of which is the riddle of innovation. Where does innovation come from, and how does it spread through a society? And why do some eras see the fruits of innovation spread more democratically, and others, including our own, see the opposite?
In Capitalism in America, Greenspan distills a lifetime of grappling with these questions into a thrilling and profound master reckoning with the decisive drivers of the US economy over the course of its history. In partnership with the celebrated Economist journalist and historian Adrian Wooldridge, he unfolds a tale involving vast landscapes, titanic figures, triumphant breakthroughs, enlightenment ideals as well as terrible moral failings. Every crucial debate is here–from the role of slavery in the antebellum Southern economy to the real impact of FDR's New Deal to America's violent mood swings in its openness to global trade and its impact. But to read Capitalism in America is above all to be stirred deeply by the extraordinary productive energies unleashed by millions of ordinary Americans that have driven this country to unprecedented heights of power and prosperity.
At heart, the authors argue, America's genius has been its unique tolerance for the effects of creative destruction, the ceaseless churn of the old giving way to the new, driven by new people and new ideas. Often messy and painful, creative destruction has also lifted almost all Americans to standards of living unimaginable to even the wealthiest citizens of the world a few generations past. A sense of justice and human decency demands that those who bear the brunt of the pain of change be protected, but America has always accepted more pain for more gain, and its vaunted rise cannot otherwise be understood, or its challenges faced, without recognizing this legacy. For now, in our time, productivity growth has stalled again, stirring up the populist furies. There's no better moment to apply the lessons of history to the most pressing question we face, that of whether the United States will preserve its preeminence, or see its leadership pass to other, inevitably less democratic powers.
1619: Jamestown and the Foring of American Democracy by James Horn
Along the banks of the James River, Virginia, during an oppressively hot spell in the middle of summer 1619, two events occurred within a few weeks of each other that would profoundly shape the course of history. In the newly built church at Jamestown, the General Assembly–the first gathering of a representative governing body in America–came together. A few weeks later, a battered privateer entered the Chesapeake Bay carrying the first African slaves to land on mainland English America.
In 1619, historian James Horn sheds new light on the year that gave birth to the great paradox of our nation: slavery in the midst of freedom. This portentous year marked both the origin of the most important political development in American history, the rise of democracy, and the emergence of what would in time become one of the nation's greatest challenges: the corrosive legacy of racial inequality that has afflicted America since its beginning.
Fryderyk Chopin: A Life and Times by Alan Walker
Based on ten years of research and a vast cache of primary sources located in archives in Warsaw, Paris, London, New York, and Washington, D.C., Alan Walker's monumental Fryderyk Chopin: A Life and Times is the most comprehensive biography of the great Polish composer to appear in English in more than a century. Walker's work is a corrective biography, intended to dispel the many myths and legends that continue to surround Chopin. Fryderyk Chopinis an intimate look into a dramatic life; of particular focus are Chopin's childhood and youth in Poland, which are brought into line with the latest scholarly findings, and Chopin's romantic life with George Sand, with whom he lived for nine years.
Comprehensive and engaging, and written in highly readable prose, the biography wears its scholarship lightly: this is a book suited as much for the professional pianist as it is for the casual music lover. Just as he did in his definitive biography of Liszt, Walker illuminates Chopin and his music with unprecedented clarity in this magisterial biography, bringing to life one of the nineteenth century's most confounding, beloved, and legendary artists.
Gmorning, Gnight!: Little Pep Talks for You and Me by Lin-Manuel Miranda
Good morning. Do NOT get stuck in the comments section of life today. Make, do, create the things. Let others tussle it out. Vamos!
Before he inspired the world with Hamilton and was catapulted to international fame, Lin-Manuel Miranda was inspiring his Twitter followers with words of encouragement at the beginning and end of each day. He wrote these original sayings, aphorisms, and poetry for himself as much as for others. But as Miranda's audience grew, these messages took on a life on their own. Now Miranda has gathered the best of his daily greetings into a beautiful collection illustrated by acclaimed artist (and fellow Twitter favorite) Jonny Sun. Full of comfort and motivation, Gmorning, Gnight! is a touchstone for anyone who needs a quick lift.
A Mind Unraveled: A Memoir by Kurt Eichenwald
As a college freshman, Kurt Eichenwald awoke one night on the floor of his dorm room, confused and in pain. In the aftermath of that critical moment, his once-carefree life would be consumed by confrontations with medical incompetence, discrimination that almost cost him his education and employment, physical abuse, and dark moments when he contemplated suicide.
This is the story of one man's battle to pursue his dreams despite an often incapacitating brain disorder. From his early experiences of fear and denial to his exasperating search for treatment, Eichenwald provides a deeply candid account of his years facing this misunderstood and often stigmatized condition. He details his encounters with the doctors whose negligence could have killed him, but for the heroic actions of a brilliant neurologist and the family and friends who fought for him.
Many of Eichenwald's recollections are drawn from his diaries, vivid and painstakingly kept records that helped sharpen his skills as a journalist. He raises important questions about the nature of memory, the revelations of brain science, and the profound mysteries of human perception.
Ultimately, A Mind Unraveled is an inspirational story, one that chronicles how Eichenwald, faced often with his own mortality, transformed trauma into a guide for reaching the future he desired. Defying relentless threats to his emotional and physical well-being, he affirmed his decision to never give up, and in the process learned how to rise from the depths of despair to the heights of unimagined success.
Modern HERstory: Stories of Women and Nonbinary People Rewritting History by Blair Imani
With a radical and inclusive approach to history, Modern HERstory profiles and celebrates seventy women and nonbinary champions of progressive social change in a bold, colorful, illustrated format for all ages. Despite making huge contributions to the liberation movements of the last century and today, all of these trailblazers come from backgrounds and communities that are traditionally overlooked and under-celebrated: not just women, but people of color, queer people, trans people, disabled people, young people, and people of faith. Authored by rising star activist Blair Imani, Modern HERstory tells the important stories of the leaders and movements that are changing the world right here and right now–and will inspire you to do the same.
Every Breath by Nicholas Sparks
Hope Anderson is at a crossroads. At thirty-six, she's been dating her boyfriend, an orthopedic surgeon, for six years. With no wedding plans in sight, and her father recently diagnosed with ALS, she decides to use a week at her family's cottage in Sunset Beach, North Carolina, to ready the house for sale and mull over some difficult decisions about her future.
Tru Walls has never visited North Carolina but is summoned to Sunset Beach by a letter from a man claiming to be his father. A safari guide, born and raised in Zimbabwe, Tru hopes to unravel some of the mysteries surrounding his mother's early life and recapture memories lost with her death. When the two strangers cross paths, their connection is as electric as it is unfathomable . . . but in the immersive days that follow, their feelings for each other will give way to choices that pit family duty against personal happiness in devastating ways.Illuminating life's heartbreaking regrets and enduring hope, EVERY BREATH explores the many facets of love that lay claim to our deepest loyalties–while asking the question, How long can a dream survive?
---
Is there something else you would like to see on our shelves? Let us know! 
The following titles – and more – will be on the shelves of Hartford Public Library, beginning October 9. If the title is not at your closest branch, place a hold and it will be delivered there for you. All our titles are in our catalog; you may search it at any time.
(Summaries from book vendors)
---
The Next Person You Meet in Heaven by Mitch Albom
In this enchanting sequel to the number one bestseller The Five People You Meet in Heaven, Mitch Albom tells thestory of Eddie's heavenly reunion with Annie–the little girl he saved on earth–in an unforgettable novel of how our lives and losses intersect. Fifteen years ago, in Mitch Albom's beloved novel, The Five People You Meet in Heaven, theworld fell in love with Eddie, a grizzled war veteran- turned-amusement park mechanic who died saving the life of a young girl named Annie. Eddie's journey to heaven taught him that every life matters. Now, in this magical sequel, Mitch Albom reveals Annie's story. The accident that killed Eddie left an indelible mark on Annie. It took her left hand, which needed to be surgically reattached. Injured, scarred, and unable to remember why, Annie's life is forever changed by a guilt-ravaged mother who whisks her away from the world she knew. Bullied by her peers and haunted by something she cannot recall, Annie struggles to find acceptance as she grows. When, as a young woman, she reconnects with Paulo, her childhood love, she believes she has finally found happiness. As the novel opens, Annie is marrying Paulo. But when her wedding night day ends in an unimaginable accident, Annie finds herself on her own heavenly journey–and an inevitable reunion with Eddie, one of the five people who will show her how her life mattered in ways she could not have fathomed. Poignant and beautiful, filled with unexpected twists, The Next Person You Meet in Heaven reminds us that not only does every life matter,but that every ending is also a beginning–we only need to open our eyes to see it.
Winter in Paradise by Elin Hilderbrand
Irene Steele shares her idyllic life in a beautiful Iowa City Victorian house with a husband who loves her to sky-writing, sentimental extremes. But as she rings in the new year one cold and snowy night, everything she thought she knew falls to pieces with a shocking phone call: her beloved husband, away on business, has been killed in a plane crash. Before Irene can even process the news, she must first confront the perplexing details of her husband's death on the distant Caribbean island of St. John.
After Irene and her sons arrive at this faraway paradise, they make yet another shocking discovery: her husband had been living a secret life. As Irene untangles a web of intrigue and deceit, and as she and her sons find themselves drawn into the vibrant island culture, they have to face the truth about their family, and about their own futures.
Rich with the lush beauty of the tropics and the drama, romance, and intrigue only Elin Hilderbrand can deliver, Winter in Paradise is a truly transporting novel, and the exciting start to a new series.
City of Light: The transformation of Paris by Rupert Christiansen
In 1853, French emperor Louis Napoleon inaugurated a vast and ambitious program of public works in Paris, directed by Georges-Eugène Haussmann, the prefect of the Seine. Haussmann transformed the old medieval city of squalid slums and disease-ridden alleyways into a "City of Light" characterized by wide boulevards, apartment blocks, parks, squares and public monuments, new rail stations and department stores, and a new system of public sanitation. City of Light charts this fifteen-year project of urban renewal which–despite the interruptions of war, revolution, corruption, and bankruptcy–set a template for nineteenth and early twentieth-century urban planning and created the enduring landscape of modern Paris now so famous around the globe.
Lively and engaging, City of Light is a book for anyone who wants to know how Paris became Paris.
The Game: Harvard, Yale, and America in 1968 by George Howe Colt
On November 23, 1968, near the end of a turbulent and memorable year, there was a football game that would also prove turbulent and memorable: the season-ending clash between Harvard and Yale. Both teams entered undefeated and, technically at least, came out undefeated. The final score was 29-29.
To some of the players on the field, it was a triumph; to others a tragedy. And to many, the reasons had as much to do with one side's miraculous comeback in the game's final 42 seconds as it did with the months that preceded it, months that witnessed the assassinations of Martin Luther King and Robert F. Kennedy, police brutality at the Democratic National Convention, inner-city riots, campus takeovers, and, looming over everything, the war in Vietnam.
George Howe Colt's The Game is the story of that iconic American year, as seen through the young men who lived it and were changed by it. One player had recently returned from eight months under fire in Vietnam. Two were members of the radical antiwar group SDS. There was an all-American football hero whose nickname was "God." There was one NFL prospect who quit to devote his time to black altruism, another who went on to be Pro-Bowler Calvin Hill. There was a postal clerk's son who worried about fitting in with the preppies, and a wealthy WASP eager to prove he could handle the blue-collar kids' hits. There was a guard named Tommy Lee Jones, and fullback who dated a young Meryl Streep. They came from every class and background, but played side by side and together forged a moment of startling grace in the midst of the storm.
Vivid, lively, and constantly surprising, this magnificent and intimate work of history is the story of ordinary people in an extraordinary time, and of a country facing issues that we continue to wrestle with to this day.
Presidents of War by Michael Beschloss
Ten years in the research and writing, Presidents of War is a fresh, magisterial, intimate look at a procession of American leaders as they took the nation into conflict and mobilized their country for victory. It brings us into the room as they make the most difficult decisions that face any President, at times sending hundreds of thousands of American men and women to their deaths.
From James Madison and the War of 1812 to recent times, we see them struggling with Congress, the courts, the press, their own advisors and antiwar protesters; seeking comfort from their spouses, families and friends; and dropping to their knees in prayer. We come to understand how these Presidents were able to withstand the pressures of war—both physically and emotionally—or were broken by them.
Beschloss's interviews with surviving participants in the drama and his findings in original letters, diaries, once-classified national security documents, and other sources help him to tell this story in a way it has not been told before. Presidents of War combines the sense of being there with the overarching context of two centuries of American history. This important book shows how far we have traveled from the time of our Founders, who tried to constrain presidential power, to our modern day, when a single leader has the potential to launch nuclear weapons that can destroy much of the human race.
The Clockmaker's Daughter by Kate Morton
My real name, no one remembers.
The truth about that summer, no one else knows.
In the summer of 1862, a group of young artists led by the passionate and talented Edward Radcliffe descends upon Birchwood Manor on the banks of the Upper Thames. Their plan: to spend a secluded summer month in a haze of inspiration and creativity. But by the time their stay is over, one woman has been shot dead while another has disappeared; a priceless heirloom is missing; and Edward Radcliffe's life is in ruins.
Over one hundred and fifty years later, Elodie Winslow, a young archivist in London, uncovers a leather satchel containing two seemingly unrelated items: a sepia photograph of an arresting-looking woman in Victorian clothing, and an artist's sketchbook containing the drawing of a twin-gabled house on the bend of a river.
Why does Birchwood Manor feel so familiar to Elodie? And who is the beautiful woman in the photograph? Will she ever give up her secrets?
Told by multiple voices across time, The Clockmaker's Daughter is a story of murder, mystery, and thievery, of art, love, and loss. And flowing through its pages like a river, is the voice of a woman who stands outside time, whose name has been forgotten by history, but who has watched it all unfold: Birdie Bell, the clockmaker's daughter.
Holy Ghost by John Sandford
Pinion, Minnesota: a metropolis of all of seven hundred souls, for which the word "moribund" might have been invented. Nothing ever happened there and nothing ever would–until the mayor of sorts (campaign slogan: "I'll Do What I Can") and a buddy come up with a scheme to put Pinion on the map. They'd heard of a place where a floating image of the Virgin Mary had turned the whole town into a shrine, attracting thousands of pilgrims. And all those pilgrims needed food, shelter, all kinds of crazy things, right? They'd all get rich! What could go wrong?
When the dead body shows up, they find out, and that's only the beginning of their troubles–and Virgil Flowers'–as they are all about to discover all too soon.