The following titles – and more – will be on the shelves of Hartford Public Library, beginning December 24. If the title is not at your closest branch, place a hold and it will be delivered there for you. All our titles are in our catalog; you may search it at any time.
(Summaries from publishers)
---
Love for Imperfect Things: How to accept yourself in a world striving for perfection 
by Haemin Sunim (12/24)
Many of us respond to the pressures of life by turning inward and ignoring problems, sometimes resulting in anxiety or depression. Others react by working harder at the office, at school, or at home, hoping that this will make ourselves and the people we love happier. But what if being yourself is enough? Just as we are advised on airplanes to take our own oxygen first before helping others, we must first be at peace with ourselves before we can be at peace with the world around us.
In this beautiful follow-up to his international bestseller The Things You Can See Only When You Slow Down, Zen Buddhist monk Haemin Sunim turns his trademark wisdom to the art of self-care, arguing that only by accepting yourself–and the flaws that make you who you are–can you have compassionate and fulfilling relationships with your partner, your family, and your friends. With more than thirty-five full-color illustrations, Love for Imperfect Things will appeal to both your eyes and your heart, and help you learn to love yourself, your life, and everyone in it.
My Greek Table: Authentic flavors and modern home cooking from my kitchen to yours
by Diane Kochilas (12/24)
Inspired by her travels and family gatherings, the recipes and stories Diane Kochilas shares in My Greek Table celebrate the variety of food and the culture of Greece. Her Mediterranean meals, crafted from natural ingredients and prepared in the region's traditional styles—as well as innovative updates to classic favorites—cover a diverse range of appetizers, main courses, and desserts to create raucously happy feasts, just like the ones Diane enjoys with her family when they sit down at her table.
Perfect for home cooks, these recipes are easy-to-make so you can add Greece's delicious dishes to your culinary repertoire. With simple-to-follow instructions for salads, meze, vegetables, soup, grains, savory pies, meat, fish, and sweets, you'll soon be serving iconic fare and new twists on time-honored recipes on your own Greek table for family and friends, including:
— Kale, Apple, and Feta Salad
— Baklava Oatmeal
— Avocado-Tahini Spread
— Baked Chicken Keftedes
— Retro Feta-Stuffed Grilled Calamari
— Portobello Mushroom Gyro
— Quinoa Spanakorizo
— Quick Pastitsio Ravioli
— Aegean Island Stuffed Lamb
— My Big Fat Greek Mess—a dessert of meringues, Greek sweets, toasted almonds and tangy yogurt
Illustrated throughout with color photographs featuring both the food and the country, My Greek Table is a cultural delicacy for cooks and foodies alike.
Zero Sugar Cookbook: Lose up to a pound a day and eat your way to a lean & healthy you!
by David Zinczenko (12/31)
With Zero Sugar Diet, #1 New York Times bestselling author David Zinczenko continued his twenty-year mission to help Americans live their happiest and healthiest lives, uncovering revolutionary new research that explained why you can't lose weight—showing that it's not your fault! The true culprit is sugar—specifically added sugars—which food manufacturers sneak into almost everything we eat, from bread to cold cuts to yogurt, peanut butter, pizza, and even "health" foods.
Now, with Zero Sugar Cookbook, Zinczenko shows how you, too, can melt away belly fat, boost your energy levels and metabolism, improve your gut health, and take control of your health.
The Boy
by Tami Hoag (12/31)
When a 7-year-old boy is brutally murdered at the same time his 13-year-old babysitter goes missing, detectives Nick and Annie sift through a grieving mother's troubled past to uncover the truth. By the best-selling author of Night Sins.
---
Is there something else you would like to see on our shelves? Let us know!
The following titles – and more – will be on the shelves of Hartford Public Library, beginning December 4. If the title is not at your closest branch, place a hold and it will be delivered there for you. All our titles are in our catalog; you may search it at any time.
(Summaries from publishers)
---
Bryant & May: Hall of Mirrors by Christopher Fowler
Hard to believe, but even positively ancient sleuths like Bryant and May of the Peculiar Crimes Unit were young once . . . or at least younger. Flashback to London 1969: mods and dolly birds, sunburst minidresses—but how long would the party last?
After accidentally sinking a barge painted like the Yellow Submarine, Bryant and May are relegated to babysitting one Monty Hatton-Jones, the star prosecution witness in the trial of a disreputable developer whose prefabs are prone to collapse. The job for the demoted detectives? Keep the whistle-blower safe for one weekend.
The task proves unexpectedly challenging when their unruly charge insists on attending a party at the vast estate Tavistock Hall. With falling stone gryphons, secret passageways, rumors of a mythical beast, and an all-too-real dismembered corpse, the bedeviled policemen soon find themselves with "a proper country house murder" on their hands.
Trapped for the weekend, Bryant and May must sort the victims from the suspects, including a hippie heir, a blond nightclub singer, and Monty himself—and nobody is quite who he or she seems to be.
Victory City: A History of New York and New Yorkers During World War II by John Strausbaugh
New York City during World War II wasn't just a place of servicemen, politicians, heroes, G.I. Joes and Rosie the Riveters, but also of quislings and saboteurs; of Nazi, Fascist, and Communist sympathizers; of war protesters and conscientious objectors; of gangsters and hookers and profiteers; of latchkey kids and bobby-soxers, poets and painters, atomic scientists and atomic spies.
While the war launched and leveled nations, spurred economic growth, and saw the rise and fall of global Fascism, New York City would eventually emerge as the new capital of the world. From the Gilded Age to VJ-Day, an array of fascinating New Yorkers rose to fame, from Mayor Fiorello La Guardia to Franklin and Eleanor Roosevelt, Langston Hughes to Joe Louis, to Robert Moses and Joe DiMaggio.
In VICTORY CITY, John Strausbaugh returns to tell the story of New York City's war years with the same richness, depth, and nuance he brought to his previous books, City of Sedition and The Village, providing readers with a groundbreaking new look into the greatest city on earth during the most transformative — and costliest — war in human history.
The Mansion by Ezekiel Boone
After two years of living on cheap beer and little else in a bitterly cold tiny cabin outside an abandoned, crumbling mansion, young programmers Shawn Eagle and Billy Stafford have created something that could make them rich: a revolutionary computer they name Eagle Logic.
But the hard work and escalating tension have not been kind to their once solid friendship—Shawn's girlfriend Emily has left him for Billy, and a third partner has disappeared under mysterious circumstances. While Billy walks away with Emily, Shawn takes Eagle Logic, which he uses to build a multi-billion-dollar company that eventually outshines Apple, Google, and Microsoft combined.
Years later, Billy is a failure, beset by poverty and addiction, and Shawn is the most famous man in the world. Unable to let the past be forgotten, Shawn decides to resurrect his and Billy's biggest failure: a next-generation computer program named Nellie that can control a house's every function. He decides to set it up in the abandoned mansion they worked near all those years ago. But something about Nellie isn't right—and the reconstruction of the mansion is plagued by accidental deaths. Shawn is forced to bring Billy back, despite their longstanding mutual hatred, to discover and destroy the evil that lurks in the source code.
The Club: How the English Premier League Became the Wildest, Richest, Most Disruptive Force in Sports by Joshua Robinson and Jonathan Clegg
The Club is the previously untold inside story of how English soccer's Premier League became the wildest, richest, most popular sports product on the planet.
This is a sports and business tale of how money, ambition, and twenty-five years of drama remade an ancient institution into a twenty-first-century entertainment empire. No one knew it when their experiment began, but without any particular genius or acumen, the motley cast of billionaires and hucksters behind the modern Premier League struck gold.
Pretty soon, everyone wanted to try their luck, from Russian oligarchs to Emirati sheikhs, American tycoons, and Asian Tiger titans. Some succeeded beyond their wildest dreams. Some lost everything. Today, players are sold for tens of millions, clubs are valued in the billions, and games are beamed out to nearly two hundred countries, all while the league struggles to preserve its English soul.
Deeply researched and drawing on one hundred exclusive interviews, including the key decision makers at every major English team, The Club is the definitive and wildly entertaining narrative of how the Premier League took over the world.
Once Upon a River by Diane Setterfield
On a dark midwinter's night in an ancient inn on the river Thames, an extraordinary event takes place. The regulars are telling stories to while away the dark hours, when the door bursts open on a grievously wounded stranger. In his arms is the lifeless body of a small child. Hours later, the girl stirs, takes a breath and returns to life. Is it a miracle? Is it magic? Or can science provide an explanation? These questions have many answers, some of them quite dark indeed.
Those who dwell on the river bank apply all their ingenuity to solving the puzzle of the girl who died and lived again, yet as the days pass the mystery only deepens. The child herself is mute and unable to answer the essential questions: Who is she? Where did she come from? And to whom does she belong? But answers proliferate nonetheless.
Three families are keen to claim her. A wealthy young mother knows the girl is her kidnapped daughter, missing for two years. A farming family reeling from the discovery of their son's secret liaison, stand ready to welcome their granddaughter. The parson's housekeeper, humble and isolated, sees in the child the image of her younger sister. But the return of a lost child is not without complications and no matter how heartbreaking the past losses, no matter how precious the child herself, this girl cannot be everyone's. Each family has mysteries of its own, and many secrets must be revealed before the girl's identity can be known.
Once Upon a River is a glorious tapestry of a book that combines folklore and science, magic and myth. Suspenseful, romantic, and richly atmospheric, the beginning of this novel will sweep you away on a powerful current of storytelling, transporting you through worlds both real and imagined, to the triumphant conclusion whose depths will continue to give up their treasures long after the last page is turned.
Eggs on Ice by Laura Childs
Some say that casting crusty attorney Allen Sharpe as Scrooge in the Kindred Players production of "A Christmas Carol" is just playing to type. He's not the most beloved man in town. In fact, you'd have a dickens of a time finding someone who liked him. Still it's a shock when the Ghost of Christmas Past stabs him during the first rehearsal. Suzanne, co-owner of the Cackleberry Club café, Kindred's favorite combination diner, craft store and bookshop, chases the murderer out of the building but loses him in the alley.
As the days pass the list of suspects grows longer. Is it the disgruntled partner? The former secretary whom Sharpe sexually harrassed? Or is it fellow owner of the Cackleberry Club, Toni's almost ex-husband, Junior? The women of the Cackleberry Club are determined to find the killer before he can add another victim to his Christmas list.
---
Is there something else you would like to see on our shelves? Let us know! 
The following titles – and more – will be on the shelves of Hartford Public Library, beginning November 27. If the title is not at your closest branch, place a hold and it will be delivered there for you. All our titles are in our catalog; you may search it at any time.
(Summaries from publishers)
---
Kingdom of the Blind by Louise Penny
When a peculiar letter arrives inviting Armand Gamache to an abandoned farmhouse, the former head of the Sûreté du Québec discovers that a complete stranger has named him one of the executors of her will. Still on suspension, and frankly curious, Gamache accepts and soon learns that the other two executors are Myrna Landers, the bookseller from Three Pines, and a young builder.
None of them had ever met the elderly woman.
The will is so odd and includes bequests that are so wildly unlikely that Gamache and the others suspect the woman must have been delusional. But what if, Gamache begins to ask himself, she was perfectly sane?
When a body is found, the terms of the bizarre will suddenly seem less peculiar and far more menacing.
But it isn't the only menace Gamache is facing.
The investigation into what happened six months ago—the events that led to his suspension—has dragged on, into the dead of winter. And while most of the opioids he allowed to slip through his hands, in order to bring down the cartels, have been retrieved, there is one devastating exception.
Enough narcotic to kill thousands has disappeared into inner city Montreal. With the deadly drug about to hit the streets, Gamache races for answers.
As he uses increasingly audacious, even desperate, measures to retrieve the drug, Armand Gamache begins to see his own blind spots. And the terrible things hiding there.
Robert B. Parker's Blood Feud by Mike Lupica
Sunny Randall is "on" again with Richie, the ex-husband she never stopped loving and never seemed to be able to let go, despite her discomfort with his Mafia connections. When Richie is shot and nearly killed, Sunny is dragged into the thick of his family's business as she searches for answers and tries to stave off a mob war. But as the bullets start flying in Boston's mean streets, Sunny finds herself targeted by the deranged mastermind of the plot against the Burke family, whose motive may be far more personal than she could have anticipated…
Tom Clancy Oath of Office by Marc Cameron
Freedom may have finally arrived in Iran. As protests break out across the country, the media rejoices over the so-called Persian Spring. Western leaders are ecstatic. Members of Congress and the Cabinet clamor to back the rebels. Only President Jack Ryan remains wary.
Meanwhile, he has plenty to handle at home. A deadly strain of flu is ravaging the United States as spring floods decimate the Southeast. An unethical senator wants to bring down the Ryan presidency and is willing to lean on fabricated bot-planted stories to do it.
But the scariest story is the most closely guarded one. Two Russian nuclear missiles have been hijacked. The Campus gets their first break when Jack Junior connects with a rogue Russian intelligence officer in Afghanistan–only to be abducted soon after arriving. John Clark and the rest of the Campus team race to track the missiles and rescue their colleague.
As sensationalized stories spin out of control and the stolen missiles remain out of reach, President Ryan's toughest challenge emerges: How do you meet an enemy head on, when he won't even show you his face?
The Adults by Caroline Hulse
Meet The Adults.
Claire and Matt are no longer together but decide that it would be best for their daughter, Scarlett, to have a "normal" family Christmas. They can't agree on whose idea it was to go to the Happy Forest holiday park, or who said they should bring their new partners. But someone did—and it's too late to pull the plug. Claire brings her new boyfriend, Patrick (never Pat), a seemingly sensible, eligible from a distance Ironman in Waiting. Matt brings the new love of his life, Alex, funny, smart, and extremely patient. Scarlett, who is seven, brings her imaginary friend Posey. He's a giant rabbit. Together the five (or six?) of them grit their teeth over Forced Fun Activities, drink a little too much after Scarlett's bedtime, overshare classified secrets about their pasts . . . and before you know it, their holiday is a powder keg that ends where this novel begins—with a tearful, frightened call to the police.
What happened? They said they'd all be adults about this. . . .
Come With Me by Helen Schulman
"What do you want to know?"
Amy Reed works part-time as a PR person for a tech start-up, run by her college roommate's nineteen-year-old son, in Palo Alto, California. Donny is a baby genius, a junior at Stanford in his spare time. His play for fortune is an algorithm that may allow people access to their "multiverses"—all the planes on which their alternative life choices can be played out simultaneously—to see how the decisions they've made have shaped their lives.
Donny wants Amy to be his guinea pig. And even as she questions Donny's theories and motives, Amy finds herself unable to resist the lure of the road(s) not taken. Who would she be if she had made different choices, loved different people? Where would she be now?
Amy's husband, Dan—an unemployed, perhaps unemployable, print journalist—accepts a dare of his own, accompanying a seductive, award-winning photographer named Maryam on a trip to Fukushima, the Japanese city devastated by tsunami and meltdown. Collaborating with Maryam, Dan feels a renewed sense of excitement and possibility he hasn't felt with his wife in a long time. But when crisis hits at home, the extent of Dan's betrayal is exposed and, as Amy contemplates alternative lives, the couple must confront whether the distances between them in the here and now are irreconcilable.
Taking place over three non-consecutive but vitally important days for Amy, Dan, and their three sons, Come with Me is searing, entertaining, and unexpected—a dark comedy that is ultimately both a deeply romantic love story and a vivid tapestry of modern life.
Hazards of Time Travel by Joyce Carol Oates
"Time travel" — and its hazards—are made literal in this astonishing new novel in which a recklessly idealistic girl dares to test the perimeters of her tightly controlled (future) world and is punished by being sent back in time to a region of North America — "Wainscotia, Wisconsin"—that existed eighty years before.  Cast adrift in time in this idyllic Midwestern town she is set upon a course of "rehabilitation"—but cannot resist falling in love with a fellow exile and questioning the constrains of the Wainscotia world with results that are both devastating and liberating.
Arresting and visionary, Hazards of Time Travel  is both a novel of harrowing discovery and an exquisitely wrought love story that may be Joyce Carol Oates's most unexpected novel so far.
All the Lives We Never Lived by Anuradha Roy
In my childhood, I was known as the boy whose mother had run off with an Englishman. The man was in fact German, but in small‑town India in those days, all white foreigners were largely thought of as British.
So begins the story of Myshkin and his mother, Gayatri, a rebellious, alluring artist who abandons parenthood and marriage to follow her primal desire for freedom.
Though freedom may be stirring in the air of India, across the world the Nazis have risen to power in Germany. At this point of crisis, a German artist from Gayatri's past seeks her out. His arrival ignites passions she has long been forced to suppress.
What follows is her life as pieced together by her son, a journey that takes him through India and Dutch‑held Bali. Excavating the roots of the world in which he was abandoned, he comes to understand his long‑lost mother, and the connections between strife at home and a war‑torn universe overtaken by patriotism.
With her signature "precise and poetic" (The Independent) writing, Anuradha Roy's All the Lives We Never Lived is a spellbinding and emotionally powerful saga about family, identity, and love.
Where We Go From Here by Bernie Sanders
Senator Bernie Sanders' presidential campaign was a beginning, not an end. In his new book, America's most popular political figure speaks about what he's been doing to oppose the Trump agenda and strengthen the progressive movement and how we go forward as a nation.
---
Is there something else you would like to see on our shelves? Let us know! 
The following titles – and more – will be on the shelves of Hartford Public Library, beginning November 20. If the title is not at your closest branch, place a hold and it will be delivered there for you. All our titles are in our catalog; you may search it at any time.
(Summaries from publishers)
---
Beauchamp Hall by Danielle Steel
Winona Farmington once dreamed of graduating from college, moving to New York City, and pursuing a career in publishing. Then real life got in the way when she left college and returned to her small Michigan hometown to care for her sick mother.
Years later, stuck in a dead-end job and an unsatisfying relationship, Winnie has concluded that dreams were meant for others. She consoles herself with binge-watching the British television series that she loves, Beauchamp Hall, enthralled by the sumptuous period drama set on a great Norfolk estate in the 1920s. The rich upstairs-downstairs world brilliantly brought to life by superb actors is the ultimate in escapism.
On the day Winnie is passed over for a long-overdue promotion, she is also betrayed by her boyfriend and her best friend. Heartbroken, she makes the first impulsive decision of her conventional life—which changes everything.

She packs her bags and flies to England to see the town where Beauchamp Hall is filmed. The quaint B & B where she stays feels like home. The brother and sister who live in the castle where the show is filmed, rich in titles but poor in cash, are more like long-lost friends than British nobility. And the show itself, with its colorful company and behind-the-scenes affairs, is a drama all its own. Winnie's world comes alive on the set of the show.
What happens next is the stuff of dreams, as Winnie takes the boldest leap of all.  Beauchamp Hall reminds us to follow our dreams. . . . You never know what magic will happen!
Versailles by Colin Jones
Nothing represents the glorious and fraught history of France quite like the Palace of Versailles. Made famous by the absolutist king Louis XIV, Versailles became legendary for the splendor of its revels-but then, after the Revolution of 1789, it fell into disrepute as a reminder of royal excess and abuse of power. Subsequent French governments struggled with how to handle the opulent palace and grounds-should the site be memorialized, trivialized, rehabilitated, or even destroyed outright?
Drawing on a new wave of recent research, historian Colin Jones masterfully traces the evolution of Versailles as a space of royal politics and aristocratic pleasures, a building of mythic status, and one of the world's great tourist destinations. Accessible and compelling, this book is a must-read for all Francophiles.
No One at the Wheel by Samuel I. Schwartz
Our time at the wheel is done. Driving will become illegal, as human drivers will be demonstrably more dangerous than cars that pilot themselves. Is this an impossible future, or a revolution just around the corner?
Sam Schwartz, America's most celebrated transportation guru, describes in this book the revolution in self-driving cars. The ramifications will be dramatic, and the transition will be far from seamless. It will overturn the job market for the one in seven Americans who work in the trucking industry. It will cause us to grapple with new ethical dilemmas-if a car will hit a person or a building, endangering the lives of its passengers, who will decide what it does? It will further erode our privacy, since the vehicle can relay our location at any moment. And, like every other computer-controlled device, it can be vulnerable to hacking.
Right now, every major car maker here and abroad is working on bringing autonomous vehicles to consumers. The fleets are getting ready to roll and nothing will ever be the same, and this book shows us what the future has in store.
My Sister the Serial Killer by Oyinkan Braithwaite
"Femi makes three, you know. Three and they label you a serial killer."
Korede is bitter. How could she not be? Her sister, Ayoola, is many things: the favorite child, the beautiful one, possibly sociopathic. And now Ayoola's third boyfriend in a row is dead.
Korede's practicality is the sisters' saving grace. She knows the best solutions for cleaning blood, the trunk of her car is big enough for a body, and she keeps Ayoola from posting pictures of her dinner to Instagram when she should be mourning her "missing" boyfriend. Not that she gets any credit.
Korede has long been in love with a kind, handsome doctor at the hospital where she works. She dreams of the day when he will realize that she's exactly what he needs. But when he asks Korede for Ayoola's phone number, she must reckon with what her sister has become and how far she's willing to go to protect her.
Sharp as nails and full of deadpan wit, Oyinkan Braithwaite's deliciously deadly debut is as fun as it is frightening.
---
Is there something else you would like to see on our shelves? Let us know! 
The following titles – and more – will be on the shelves of Hartford Public Library, beginning November 13. If the title is not at your closest branch, place a hold and it will be delivered there for you. All our titles are in our catalog; you may search it at any time.
(Summaries from publishers)
---
Becoming by Michelle Obama
In a life filled with meaning and accomplishment, Michelle Obama has emerged as one of the most iconic and compelling women of our era. As First Lady of the United States of America—the first African American to serve in that role—she helped create the most welcoming and inclusive White House in history, while also establishing herself as a powerful advocate for women and girls in the U.S. and around the world, dramatically changing the ways that families pursue healthier and more active lives, and standing with her husband as he led America through some of its most harrowing moments. Along the way, she showed us a few dance moves, crushed Carpool Karaoke, and raised two down-to-earth daughters under an unforgiving media glare.
In her memoir, a work of deep reflection and mesmerizing storytelling, Michelle Obama invites readers into her world, chronicling the experiences that have shaped her—from her childhood on the South Side of Chicago to her years as an executive balancing the demands of motherhood and work, to her time spent at the world's most famous address. With unerring honesty and lively wit, she describes her triumphs and her disappointments, both public and private, telling her full story as she has lived it—in her own words and on her own terms. Warm, wise, and revelatory, Becoming is the deeply personal reckoning of a woman of soul and substance who has steadily defied expectations—and whose story inspires us to do the same.
Fox 8: A Story by George Saunders
Fox 8 has always been known as the daydreamer in his pack, the one his fellow foxes regard with a knowing snort and a roll of the eyes. That is, until he develops a unique skill: He teaches himself to speak "Yuman" by hiding in the bushes outside a house and listening to children's bedtime stories. The power of language fuels his abundant curiosity about people—even after "danjer" arrives in the form of a new shopping mall that cuts off his food supply, sending Fox 8 on a harrowing quest to help save his pack.
Told with his distinctive blend of humor and pathos, Fox 8 showcases the extraordinary imaginative talents of George Saunders, whom The New York Times called "the writer for our time."
The Patch by John McPhee
The Patch is the seventh collection of essays by the nonfiction master, all published by Farrar, Straus and Giroux. It is divided into two parts.
Part 1, "The Sporting Scene," consists of pieces on fishing, football, golf, and lacrosse—from fly casting for chain pickerel in fall in New Hampshire to walking the linksland of St. Andrews at an Open Championship. Part 2, called "An Album Quilt," is a montage of fragments of varying length from pieces done across the years that have never appeared in book form—occasional pieces, memorial pieces, reflections, reminiscences, and short items in various magazines including The New Yorker. They range from a visit to the Hershey chocolate factory to encounters with Oscar Hammerstein, Joan Baez, and Mount Denali.
Emphatically, the author's purpose was not merely to preserve things but to choose passages that might entertain contemporary readers. Starting with 250,000 words, he gradually threw out 75 percent of them, and randomly assembled the remaining fragments into "an album quilt." Among other things, The Patch is a covert memoir.
Prague Spring by Simon Mawer
In the summer of 1968–a year of love and hate, of Prague Spring and Cold War winter–Oxford students James Borthwick and Eleanor Pike set out to hitchhike across Europe, complicating a budding friendship that could be something more. Having reached southern Germany, they decide on a whim to visit Czechoslovakia, where Alexander Dubček's "socialism with a human face" is smiling on the world.
Meanwhile, Sam Wareham, First Secretary at the British embassy in Prague, is observing developments in the country with both a diplomat's cynicism and a young man's passion. In the company of Czech student Lenka Konečková, he finds a way into the world of Czechoslovak youth, its hopes and its ideas. For the first time, nothing seems off limits behind the Iron Curtain. Yet the wheels of politics are grinding in the background. The Soviet leader Leonid Brezhnev is making demands of Dubček, and the Red Army is amassed on the borders. How will the looming disaster affect those fragile lives caught up in the invasion?
With this shrewd, engrossing, and sensual novel, Simon Mawer cements his status as one of the most talented writers of historical spy fiction today.
It's Not Supposed to Be This Way: Finding Unexpected Strength When Disappointments Leave You Shattered by Lysa TerKeurst
Life often looks so very different than we hoped or expected. Some events may simply catch us off guard for a moment, but others shatter us completely. We feel disappointed and disillusioned, and we quietly start to wonder about the reality of God's goodness.
Lysa TerKeurst understands this deeply. But she's also discovered that our disappointments can be the divine appointments our souls need to radically encounter God. In It's Not Supposed to Be This Way, Lysa invites us into her own journey of faith and, with grit, vulnerability, and honest humor, helps us to:
Stop being pulled into the anxiety of disappointment by discovering how to better process unmet expectations and other painful situations.
Train ourselves to recognize the three strategies of the enemy so we can stand strong and persevere through unsettling relationships and uncertain outcomes.
Discover the secret of being steadfast and not panicking when God actually does give us more than we can handle.
Shift our suspicion that God is cruel or unfair to the biblical assurance that God is protecting and preparing us.
Know how to encourage a friend and help her navigate hard realities with real help from God's truth.
Long Road to Mercy by David Baldacci
Eeny, meeny, miny, moe. Catch a tiger by its toe.
It's seared into Atlee Pine's memory: the kidnapper's chilling rhyme as he chose between six-year-old Atlee and her twin sister, Mercy. Mercy was taken. Atlee was spared.
She never saw Mercy again.
Three decades after that terrifying night, Atlee Pine works for the FBI. She's the lone agent assigned to the Shattered Rock, Arizona resident agency, which is responsible for protecting the Grand Canyon.
So when one of the Grand Canyon's mules is found stabbed to death at the bottom of the canyon-and its rider missing-Pine is called in to investigate. It soon seems clear the lost tourist had something more clandestine than sightseeing in mind. But just as Pine begins to put together clues pointing to a terrifying plot, she's abruptly called off the case.
If she disobeys direct orders by continuing to search for the missing man, it will mean the end of her career. But unless Pine keeps working the case and discovers the truth, it could spell the very end of democracy in America as we know it…
The Breakthrough: Immunotherapy and the Race to Cure Cancer by Charles Graeber
For decades, scientists have puzzled over one of medicine's most confounding mysteries: Why doesn't our immune system recognize and fight cancer the way it does other diseases, like the common cold?
As it turns out, the answer to that question can be traced to a series of tricks that cancer has developed to turn off normal immune responses-tricks that scientists have only recently discovered and learned to defeat. The result is what many are calling cancer's "penicillin moment," a revolutionary discovery in our understanding of cancer and how to beat it.
In THE BREAKTHROUGH, Graeber guides readers through the revolutionary scientific research bringing immunotherapy out of the realm of the miraculous and into the forefront of twenty-first-century medical science. As advances in the fields of cancer research and the human immune system continue to fuel a therapeutic arms race among biotech and pharmaceutical research centers around the world, the next step-harnessing the wealth of new information to create modern and more effective patient therapies-is unfolding at an unprecedented pace, rapidly redefining our relationship with this all-too-human disease.
Groundbreaking, riveting, and expertly told, THE BREAKTHROUGH is the story of the game-changing scientific discoveries that unleash our natural ability to recognize and defeat cancer, as told through the experiences of the patients, physicians, and cancer immunotherapy researchers who are on the front lines. This is the incredible true story of the race to find a cure, a dispatch from the life-changing world of modern oncological science, and a brave new chapter in medical history.
Look Alive Twenty Five by Janet Evanovich
There's nothing like a good deli, and the Red River Deli in Trenton is one of the best. World-famous for its pastrami, cole slaw, and for its disappearing managers. Over the last month, three have vanished from the face of the earth, and the only clue in each case is one shoe that's been left behind. The police are baffled. Lula is convinced that it's a case of alien abduction. Whatever it is, they'd better figure out what's going on before they lose their new manager, Ms. Stephanie Plum.
---
Is there something else you would like to see on our shelves? Let us know! 
The following titles – and more – will be on the shelves of Hartford Public Library, beginning October 30. If the title is not at your closest branch, place a hold and it will be delivered there for you. All our titles are in our catalog; you may search it at any time.
(Summaries from publishers)
---
Elevation by Stephen King
Although Scott Carey doesn't look any different, he's been steadily losing weight. There are a couple of other odd things, too. He weighs the same in his clothes and out of them, no matter how heavy they are. Scott doesn't want to be poked and prodded. He mostly just wants someone else to know, and he trusts Doctor Bob Ellis.
In the small town of Castle Rock, the setting of many of King's most iconic stories, Scott is engaged in a low grade—but escalating—battle with the lesbians next door whose dog regularly drops his business on Scott's lawn. One of the women is friendly; the other, cold as ice. Both are trying to launch a new restaurant, but the people of Castle Rock want no part of a gay married couple, and the place is in trouble. When Scott finally understands the prejudices they face–including his own—he tries to help. Unlikely alliances, the annual foot race, and the mystery of Scott's affliction bring out the best in people who have indulged the worst in themselves and others.
From Stephen King, our "most precious renewable resource, like Shakespeare in the malleability of his work" (The Guardian), Elevation is an antidote to our divisive culture, as gloriously joyful (with a twinge of deep sadness) as "It's a Wonderful Life."
Dark Sacred Night by Michael Connelly
Detective Renée Ballard is working the night beat — known in LAPD slang as "the late show" — and returns to Hollywood Station in the early hours to find a stranger rifling through old file cabinets. The intruder is retired detective Harry Bosch, working a cold case that has gotten under his skin.
Ballard can't let him go through department records, but when he leaves, she looks into the case herself and feels a deep tug of empathy and anger. She has never been the kind of cop who leaves the job behind at the end of her shift — and she wants in.
The murder, unsolved, was of fifteen-year-old Daisy Clayton, a runaway on the streets of Hollywood who was brutally killed, her body left in a dumpster like so much trash. Now Ballard joins forces with Bosch to find out what happened to Daisy, and to finally bring her killer to justice. Along the way, the two detectives forge a fragile trust, but this new partnership is put to the test when the case takes an unexpected and dangerous turn.
Dark Sacred Night for the first time brings together these two powerhouse detectives in a riveting story that unfolds with furious momentum. And it shows once more why "there's no doubt Connelly is a master of crime fiction" (Associated Press).
I am Dynamite!: A Life of Nietzsche by Sue Prideau
Friedrich Nietzsche is one of the most enigmatic figures in philosophy, and his concepts—the Übermensch, the will to power, slave morality—have fundamentally reshaped our understanding of the human condition. But what do most people really know of Nietzsche—beyond the mustache, the scowl, and the lingering association with nihilism and fascism? Where do we place a thinker who was equally beloved by Albert Camus, Ayn Rand, Martin Buber, and Adolf Hitler?
Nietzsche wrote that all philosophy is autobiographical, and in this vividly compelling, myth-shattering biography, Sue Prideaux brings readers into the world of this brilliant, eccentric, and deeply troubled man, illuminating the events and people that shaped his life and work. From his placid, devoutly Christian upbringing—overshadowed by the mysterious death of his father—through his teaching career, lonely philosophizing on high mountains, and heart-breaking descent into madness, Prideaux documents Nietzsche's intellectual and emotional life with a novelist's insight and sensitivity.
She also produces unforgettable portraits of the people who were most important to him, including Richard and Cosima Wagner, Lou Salomé, the femme fatale who broke his heart; and his sister Elizabeth, a rabid German nationalist and anti-Semite who manipulated his texts and turned the Nietzsche archive into a destination for Nazi ideologues.

I Am Dynamite! is the essential biography for anyone seeking to understand history's most misunderstood philosopher.
Space Stations: The Art, Science, and Reality of Working in Space by Gary Kitmacher, et al.
Space stations represent both the summit of space technology and, possibly, the future of humanity beyond Earth. Space Stations: The Art, Science, and Reality of Working in Space takes the reader deep into the heart of past, present, and future space stations, both real ones and those dreamed up in popular culture. This lavishly illustrated book explains the development of space stations from the earliest fictional visions through historical and current programs–including Skylab, Mir, and the International Space Station–and on to the dawning possibilities of large-scale space colonization. Engrossing narrative and striking images explore not only the spacecraft themselves but also how humans experience life aboard them, addressing everything from the development of efficient meal preparation methods to experiments in space-based botany. The book examines cutting-edge developments in government and commercial space stations, including NASA's Deep Space Habitats, the Russian Orbital Technologies Commercial Space Station, and China's Tiangong program. Throughout, Space Stations also charts the fascinating depiction of space stations in popular culture, whether in the form of children's toys, comic-book spacecraft, settings in science-fiction novels, or the backdrop to TV series and Hollywood movies.Space Stations is a beautiful and captivating history of the idea and the reality of the space station from the nineteenth century to the present day.
The Proposal by Jasmine Guillory
When freelance writer Nikole Paterson goes to a Dodgers game with her actor boyfriend, his man bun, and his bros, the last thing she expects is a scoreboard proposal. Saying no isn't the hard part–they've only been dating for five months, and he can't even spell her name correctly. The hard part is having to face a stadium full of disappointed fans…
At the game with his sister, Carlos Ibarra comes to Nik's rescue and rushes her away from a camera crew. He's even there for her when the video goes viral and Nik's social media blows up–in a bad way. Nik knows that in the wilds of LA, a handsome doctor like Carlos can't be looking for anything serious, so she embarks on an epic rebound with him, filled with food, fun, and fantastic sex. But when their glorified hookups start breaking the rules, one of them has to be smart enough to put on the brakes…
---
Is there something else you would like to see on our shelves? Let us know! 
The following titles – and more – will be on the shelves of Hartford Public Library, beginning October 25*. If the title is not at your closest branch, place a hold and it will be delivered there for you. All our titles are in our catalog; you may search it at any time.
(Summaries from publishers)
---
*As usual, we are listing the new releases for the week. However, due to the conversion of our library system, it will be two extra days before we are able to put them on the shelves. We are also unable to place holds during this time.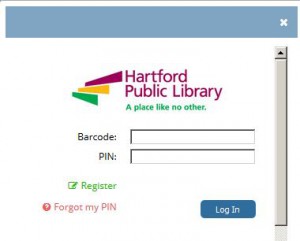 When the new system is live on Thursday, October 25, you will be able to go to the library's online catalog (it has no data as of Tuesday) to review your account as you've done in the past, and to place holds. A link at the top of the page for My Account will open a pop-up window, prompting you to enter your barcode and a PIN.
Your barcode has not changed. The PIN, which you may change after logging in, is initially set to "changeme" (it is not case sensitive). Some information about changing your PIN (and other features of the new system) may be found here. As always, you may also contact us directly, or visit in person, with questions.
And now, the books (without links this week because of the switch)…
Everyday Dorie: The Way I Cook by Dorie Greenspan
To the hundreds of thousands who follow her on Twitter, Instagram, and Facebook, Dorie Greenspan's food is powerfully cookable—her recipes instant classics. In Everyday Dorie, she invites readers into her kitchen to savor the dishes that she makes all the time, from Miso-Glazed Salmon to Lemon Goop.
What makes a "Dorie recipe"?
Each one has a small surprise that makes it special. Mustard and walnuts in the cheese puffs. Cherry tomatoes stuffed into red bell peppers and oven-charred. Cannellini beans in cod en papillote. The dishes are practical, made with common ingredients from the supermarket, farmers' market, or pantry, like Sweet Chili Chicken Thighs, which is both weeknight simple and fine enough for company, and Eton Mess, a beautifully casual dessert of crumbled meringue, fruit, and whipped cream. They are easygoing, providing swaps and substitutions. They invite mixing and matching. Many can be served as dinner, or as a side dish, or as an appetizer, or hot, cold, or room temperature. And every single one is like a best friend in the kitchen, full of Dorie's infectious love of cooking and her trademark hand-holding directions.
The Reckoning by John Grisham
October 1946, Clanton, Mississippi

Pete Banning was Clanton, Mississippi's favorite son—a decorated World War II hero, the patriarch of a prominent family, a farmer, father, neighbor, and a faithful member of the Methodist church. Then one cool October morning he rose early, drove into town, walked into the church, and calmly shot and killed his pastor and friend, the Reverend Dexter Bell. As if the murder weren't shocking enough, it was even more baffling that Pete's only statement about it—to the sheriff, to his lawyers, to the judge, to the jury, and to his family—was: "I have nothing to say." He was not afraid of death and was willing to take his motive to the grave.
In a major novel unlike anything he has written before, John Grisham takes us on an incredible journey, from the Jim Crow South to the jungles of the Philippines during World War II; from an insane asylum filled with secrets to the Clanton courtroom where Pete's defense attorney tries desperately to save him.
Reminiscent of the finest tradition of Southern Gothic storytelling, The Reckoning would not be complete without Grisham's signature layers of legal suspense, and he delivers on every page.
How the Internet Happened by Brian McCullough
The internet was never intended for you, opines Brian McCullough in this lively narrative of an era that utterly transformed everything we thought we knew about technology. In How the Internet Happened, he chronicles the whole fascinating story for the first time, beginning in a dusty Illinois basement in 1993, when a group of college kids set off a once-in-an-epoch revolution with what would become the first "dotcom."Depicting the lives of now-famous innovators like Netscape's Marc Andreessen and Facebook's Mark Zuckerberg, McCullough also reveals surprising quirks and unknown tales as he tracks both the technology and the culture around the internet's rise. Cinematic in detail and unprecedented in scope, the result both enlightens and informs as it draws back the curtain on the new rhythm of disruption and innovation the internet fostered, and helps to redefine an era that changed every part of our lives.
Friday Black by Nana Kwame Adjei-Brenyah
From the start of this extraordinary debut, Nana Kwame Adjei-Brenyah's writing will grab you, haunt you, enrage and invigorate you. By placing ordinary characters in extraordinary situations, Adjei-Brenyah reveals the violence, injustice, and painful absurdities that black men and women contend with every day in this country.
These stories tackle urgent instances of racism and cultural unrest, and explore the many ways we fight for humanity in an unforgiving world. In "The Finkelstein Five," Adjei-Brenyah gives us an unforgettable reckoning of the brutal prejudice of our justice system. In "Zimmer Land," we see a far-too-easy-to-believe imagining of racism as sport. And "Friday Black" and "How to Sell a Jacket as Told by Ice King" show the horrors of consumerism and the toll it takes on us all.
Entirely fresh in its style and perspective, and sure to appeal to fans of Colson Whitehead, Marlon James, and George Saunders, Friday Black confronts readers with a complicated, insistent, wrenching chorus of emotions, the final note of which, remarkably, is hope.
Shook One: Anxiety Playing Tricks on Me by Charlamagne Tha God
Being "shook" is more than a rap lyric for Charlamagne, it's his mission to overcome. While it may seem like he is ahead of the game and should have nothing to worry about, he is still plagued by anxieties—fear of being weak; fear of being a bad dad; fear of being a worse husband; and ultimately, fear of failure. Shook One chronicles his journey to beat back those fears and empowers you to no longer be held back from your potential.
Shook One details the ways anxiety has been a driving force in Charlamagne's life since childhood. For many years, he stressed over what he thought were personal shortcomings: being unpopular in school, potential rejection by women, being ugly, and worst of all, falling into the life of stagnation or crime that caught up so many of his friends and family in his hometown of Moncks Corner, South Carolina.
Even after achieving national prominence as a radio personality, Charlamagne still found himself paralyzed by thoughts that he wouldn't be able to take his career to the next level. But now, in Shook One, he is working through these problems with help from mentors, guests on his show, and therapy. He knows therapy and showing weakness are anxiety producing in the black community, but this is one of the reasons he wants to own his truth—to clear a path for others in hopes that they won't feel shame while dealing openly with their mental health.
Vendetta by Iris Johansen
With his dying breath, Carl Venable, head of the CIA task force on terrorism and Jude Brandon's final link to terrorist ringleader Max Huber, gives Brandon a mandate: keep his daughter, Rachel, safe at any cost. But Rachel Venable has a shocking, twisted past of her own, one that comes rushing back after her medical clinic in Guyana is attacked by Huber—the same man who murdered her father and kept her imprisoned for months.
Brandon and Catherine Ling, Rachel's longtime ally and fierce protector, are determined to keep Rachel out of danger, but she knows that it's impossible to stay hidden when Max Huber wants you dead.
As Rachel and Brandon race against the clock to bring Huber down before he can orchestrate a disaster that will lay waste to half the country, they also fight a growing attraction to each other – an attraction that could prove just as dangerous as Huber himself.
In this gripping, fast-paced novel from #1 New York Times bestselling author Iris Johansen, one thing is clear: everyone has a vendetta, and no one will rest until they get their revenge.
Library Book by Susan Orlean
On the morning of April 29, 1986, a fire alarm sounded in the Los Angeles Public Library. As the moments passed, the patrons and staff who had been cleared out of the building realized this was not the usual false alarm. As one fireman recounted later, "Once that first stack got going, it was Goodbye, Charlie." The fire was disastrous: It reached 2,000 degrees and burned for more than seven hours. By the time it was extinguished, it had consumed 400,000 books and damaged 700,000 more. Investigators descended on the scene, but over thirty years later, the mystery remains: Did someone purposefully set fire to the library—and if so, who?
Weaving her life-long love of books and reading with the fascinating history of libraries and the sometimes-eccentric characters who run them, award-winning journalist and New York Times bestselling author Susan Orlean presents a mesmerizing and uniquely compelling story as only she can. With her signature wit, insight, compassion, and talent for deep research, she investigates the legendary Los Angeles Public Library fire to showcase the larger, crucial role that libraries play in our lives. To truly understand what happens behind the stacks, Orlean visits the different departments of the LAPL, encountering an engaging cast of employees and patrons and experiencing alongside them the victories and struggles they face in today's climate. She also delves into the evolution of libraries across the country and around the world, from a metropolitan charitable initiative to a cornerstone of national identity. She reflects on her childhood experiences in libraries; studies arson and the long history of library fires; attempts to burn a copy of a book herself; and she re-examines the case of Harry Peak, the blond-haired actor long suspected of setting fire to the library over thirty years ago. Along the way, she reveals how these buildings provide much more than just books—and that they are needed now more than ever.
Filled with heart, passion, and unforgettable characters, The Library Book is classic Susan Orlean, and an homage to a beloved institution that remains a vital part of the heart, mind, and soul of our country and culture.
---
Is there something else you would like to see on our shelves? Let us know! 
The following titles – and more – will be on the shelves of Hartford Public Library, beginning October 2. If the title is not at your closest branch, place a hold and it will be delivered there for you. All our titles are in our catalog; you may search it at any time.
(Summaries from book vendors)
---
Taking the Arrow Out of the Heart by Alice Walker
Presented in both English and Spanish, Alice Walker shares a timely collection of nearly seventy works of passionate and powerful poetry that bears witness to our troubled times, while also chronicling a life well-lived. From poems of painful self-inquiry, to celebrating the simple beauty of baking frittatas, Walker offers us a window into her magical, at times difficult, and liberating world of activism, love, hope and, above all, gratitude. Whether she's urging us to preserve an urban paradise or behold the delicate necessity of beauty to the spirit, Walker encourages us to honor the divine that lives inside all of us and brings her legendary free verse to the page once again, demonstrating that she remains a revolutionary poet and an inspiration to generations of fans.
Alaskan Holiday by Debbie Macomber
Before beginning her dream job as sous chef in one of Seattle's hottest new restaurants, Josie Avery takes a summer position cooking at a lakeside lodge in the remote Alaskan town of Ponder. Josie falls for the rustic charms of the local community—including Jack Corcoran, the crotchety keeper of Ponder's famed sourdough starter, and, in particular, the quiet and intense Palmer Saxon, a famed master swordsmith.
Josie and Palmer become close during the long Alaskan summer days, but Josie knows that, come fall, she'll be returning to reality and the career she's worked so hard for. Palmer, on the other hand, would like nothing better than to make Josie his wife and to keep her in Ponder. But Josie can't imagine abandoning her mother back in the Emerald City and sacrificing her career to stay in this isolated town—not even for a man she's quickly coming to love.
Fate has other plans. Josie misses the last boat out of town before winter sets in, stranding her in Ponder and putting her dream job at risk. As the holidays approach, Josie and Palmer must grapple with the complications that arise when dreams confront reality, and the Christmas magic that can happen when they put their faith in love.
Debbie Macomber is at her best in this beautiful holiday story about the far journeys we travel to find a place to call home.
Mad Scenes and Exit Arias: The Death of the New York City Opera and the Future of Opera in America by Heidi Waleson
In October 2013, the arts world was rocked by the news that the New York City Opera–"the people's opera"–had finally succumbed to financial hardship after 70 years in operation. The company had been a fixture on the national opera scene–as the populist antithesis of the grand Metropolitan Opera, a nurturing home for young American talent, and a place where new, lively ideas shook up a venerable art form. But NYCO's demise represented more than the loss of a cherished organization: it was a harbinger of massive upheaval in the performing arts–and a warning about how cultural institutions would need to change in order to survive.
Drawing on extensive research and reporting, Heidi Waleson, one of the foremost American opera critics, recounts the history of this scrappy company and reveals how, from the beginning, it precariously balanced an ambitious artistic program on fragile financial supports. Waleson also looks forward and considers some better-managed, more visionary opera companies that have taken City Opera's lessons to heart.
Above all, Mad Scenes and Exit Arias is a story of money, ego, changes in institutional identity, competing forces of populism and elitism, and the ongoing debate about the role of the arts in society. It serves as a detailed case study not only for an American arts organization, but also for the sustainability and management of nonprofit organizations across the country.
For Colored Girls Who Have Considered Politics by Donna Brazile et al
The lives of black women in American politics are remarkably absent from the shelves of bookstores and libraries. For Colored Girls Who Have Considered Politics is a sweeping view of American history from the vantage points of four women who have lived and worked behind the scenes in politics for over thirty years—Donna Brazile, Yolanda Caraway, Leah Daughtry, and Minyon Moore—a group of women who call themselves The Colored Girls. Like many people who have spent their careers in public service, they view their lives in four-year waves where presidential campaigns and elections have been common threads. For most of the Colored Girls, their story starts with Jesse Jackson's first campaign for president. From there, they went on to work on the presidential campaigns of Walter Mondale, Michael Dukakis, Bill Clinton, Al Gore, Barack Obama and Hillary Rodham Clinton.
Over the years, they've filled many roles: in the corporate world, on campaigns, in unions, in churches, in their own businesses and in the White House. Through all of this, they've worked with those who have shaped our country's history—US Presidents such as Bill Clinton and Barack Obama, well-known political figures such as Terry McAuliffe and Howard Dean, and legendary activists and historical figures such as Jesse Jackson, Coretta Scott King, and Betty Shabazz.
For Colored Girls Who Have Considered Politics is filled with personal stories that bring to life heroic figures we all know and introduce us to some of those who've worked behind the scenes but are still hidden. Whatever their perch, the Colored Girls are always focused on the larger goal of "hurrying history" so that every American — regardless of race, gender or religious background — can have a seat at the table. This is their story.
Blood Communion: A Tale of Prince Lestat by Anne Rice
In this spellbinding novel, Lestat, rebel outlaw, addresses the tribe of vampires, directly, intimately, passionately, and tells the mesmerizing story of the formation of the Blood Communion and how he became Prince of the vampire world, the true ruler of this vast realm, and how his vision for all the Children of the Universe to thrive as one, came to be.
The tale spills from Lestat's heart, as he speaks first of his new existence as reigning monarch–and then of his fierce battle of wits and words with the mysterious Rhoshamandes, proud Child of the Millennia, reviled outcast for his senseless slaughter of the legendary ancient vampire Maharet, avowed enemy of Queen Akasha; Rhoshamandes, a demon spirit who refuses to live in harmony at the Court of Prince Lestat and threatens all that Lestat has dreamt of.
As the tale unfolds, Lestat takes us from the towers and battlements of his ancestral castle in the snow-covered mountains of France to the verdant wilds of lush Louisiana with its lingering fragrances of magnolias and night jasmine; from the far reaches of the Pacific's untouched islands to the 18th-century city of St. Petersburg and the court of the Empress Catherine . . .
The Dead Ringer by M.C. Beaton
New York Times bestseller M. C. Beaton's cranky, crafty Agatha Raisin—now the star of a hit T.V. show—is back on the case again in The Dead Ringer.
The idyllic Cotswolds village of Thirk Magna is best known for the medieval church of St. Ethelred and its bells, which are the pride and glory of the whole community.
As the bell-ringers get ready for the visit of the dashing Bishop Peter Salver-Hinkley, the whole village is thrown into a frenzy. Meanwhile, Agatha convinces one of the bell-ringers, the charming lawyer Julian Brody, to hire her to investigate the mystery of the Bishop's ex-fiancée: a local heiress, Jennifer Toynby, who went missing years ago and whose body was never found…
Meanwhile, the bodies in the village just keep on piling up: the corpse of Larry Jensen, a local policeman, is discovered in the crypt. Millicent Dupin, one of a pair of bell-ringing identical twins, is murdered near the church. And Terry Fletcher, a journalist and (briefly) Agatha's lover, is found dead in her sitting room! Agatha widens her investigation and very soon her main suspect is the handsome Bishop himself. But could he really be behind this series of violent killings, or is it someone who wants to bring him—and his reputation—down?
The Greatest Love Story Ever Told: An Oral History by Megan Mullally and Nick Offerman
The year: 2000. The setting: Los Angeles. A gorgeous virtuoso of an actress agreed to star in a random play, and a basement-dwelling scenic carpenter said he would assay a supporting role in the selfsame pageant. At the first rehearsal she surveyed her fellow cast members, determining if any of the men might qualify to provide her with a satisfying fling. Her gaze fell upon the carpenter, and like a bolt of lightning the thought struck her: no dice. Moving on.
Yet, unbeknownst to our protagonists, Cupid had merely set down his bow and picked up a rocket launcher . . . that fired a love rocket (not a euphemism). The players were Megan Mullally and Nick Offerman, and the resulting romance, once ignited, was . . . epic. Beyond epic. It resulted in a coupling that has endured to this day; a sizzling, perpetual tryst that has captivated the world with its kindness, athleticism, astonishingly low-brow humor, and true (fire emoji) passion.
How did they do it? They came from completely different families, ignored a significant age difference, and were separated by the gulf of several social strata. Megan loved books and art history; Nick loved hammers. But much more than these seemingly unsurpassable obstacles were the values they held in common: respect, decency, the ability to mention genitalia in almost any context, and an abiding obsession with the songs of Tom Waits.
Eighteen years later, they're still very much in love and have finally decided to reveal the philosophical mountains they have conquered, the lessons they've learned, and the myriad jigsaw puzzles they've completed. Presented as an oral history in a series of conversations between the couple, the book features anecdotes, hijinks, photos, and a veritable grab bag of tomfoolery. This is not only the intoxicating book that Mullally's and Offerman's fans have been waiting for, it might just hold the solution to the greatest threat facing our modern world: the single life.
Under My Skin by Lisa Unger
What if the nightmares are actually memories?
It's been a year since Poppy's husband, Jack, was brutally murdered during his morning run through Manhattan's Riverside Park. In the immediate aftermath, Poppy spiraled into an oblivion of grief, disappearing for several days only to turn up ragged and confused wearing a tight red dress she didn't recognize. What happened to Poppy during those lost days? And more importantly, what happened to Jack?
The case was never solved, and Poppy has finally begun to move on. But those lost days have never stopped haunting her. Poppy starts having nightmares and blackouts—there are periods of time she can't remember, and she's unable to tell the difference between what is real and what she's imagining. When she begins to sense that someone is following her, Poppy is plunged into a game of cat and mouse, determined to unravel the mystery around her husband's death. But can she handle the truth about what really happened?
Anne Frank's Diary: The Graphic Adaptation
A timeless story rediscovered by each new generation, The Diary of a Young Girl stands without peer. For both young readers and adults it continues to capture the remarkable spirit of Anne Frank, who for a time survived the worst horror the modern world has seen—and who remained triumphantly and heartbreakingly human throughout her ordeal.
Adapted by Ari Folman, illustrated by David Polonsky, and authorized by the Anne Frank Foundation in Basel, this is the first graphic edition of The Diary and includes extensive quotation directly from the definitive edition. It remains faithful to the original, while the stunning illustrations interpret and add layers of visual meaning and immediacy to this classic work of Holocaust literature.
Virgil Wander by Leif Enger
Midwestern movie house owner Virgil Wander is "cruising along at medium altitude" when his car flies off the road into icy Lake Superior. Virgil survives but his language and memory are altered and he emerges into a world no longer familiar to him. Awakening in this new life, Virgil begins to piece together his personal history and the lore of his broken town, with the help of a cast of affable and curious locals—from Rune, a twinkling, pipe-smoking, kite-flying stranger investigating the mystery of his disappeared son; to Nadine, the reserved, enchanting wife of the vanished man, to Tom, a journalist and Virgil's oldest friend; and various members of the Pea family who must confront tragedies of their own. Into this community returns a shimmering prodigal son who may hold the key to reviving their town.
With intelligent humor and captivating whimsy, Leif Enger conjures a remarkable portrait of a region and its residents, who, for reasons of choice or circumstance, never made it out of their defunct industrial district. Carried aloft by quotidian pleasures including movies, fishing, necking in parked cars, playing baseball and falling in love, Virgil Wander is a swift, full journey into the heart and heartache of an often overlooked American Upper Midwest by a "formidably gifted" (Chicago Tribune) master storyteller.
---
Is there something else you would like to see on our shelves? Let us know! 
The following titles – and more – will be on the shelves of Hartford Public Library, beginning September 25. If the title is not at your closest branch, place a hold and it will be delivered there for you. All our titles are in our catalog; you may search it at any time.
(Summaries from book vendors)
---
The King and the Catholics: England, Ireland, and the Fight for Religious Freedom, 1780-1829 by Antonia Fraser
In the summer of 1780, mob violence swept through London. Nearly one thousand people were killed, looting was widespread, and torch-bearing protestors marched on the Prime Minister's residence at 10 Downing Street. These were the Gordon Riots: the worst civil disturbance in British history, triggered by an act of Parliament designed to loosen two centuries of systemic oppression of Catholics in the British Isles. While many London Catholics saw their homes ransacked and chapels desecrated, the riots marked a crucial turning point in their fight to return to public life.
Over the next fifty years, factions battled one another to reform the laws of the land: wealthy English Catholics yearned to rejoin the political elite; the protestant aristocracy in Ireland feared an empowered Catholic populace; and the priesthood coveted old authority that royal decree had forbidden. Kings George III and George IV stubbornly refused to address the "Catholic Question" even when pressed by their prime ministers–governments fell over it–and events in America and Europe made many skeptical of disrupting the social order. But in 1829, through the dogged work of charismatic Irish lawyer Daniel O'Connell and with the support of the Duke of Wellington, the Roman Catholic Relief Act finally passed. It was a watershed moment, opening the door to future social reform and the radical transformation of the Victorian age.
The King and the Catholics is a gripping, character-driven example of narrative history at its best. It is also a distant mirror of our own times, reflecting the dire consequences of state-sanctioned intolerance and showing how collective action and the political process can triumph over wrongheaded legislation.
Doughnuts: 90 Simple and Delicious Recipes to Make at Home by Lara Ferroni
There's nothing quite like a fresh doughnut! With instructions written for home cooks, this book makes it easy to create doughnuts in your own kitchen.
Be prepared to be tempted by favorite classics like old-fashioned sour cream, maple-bacon bars, or red velvet, and new delights such as pineapple fritters, dulce de leche, and rainbow cake. There are also variations for vegan and gluten-free versions in this expanded edition, now with 30 new recipes. Your family and friends will not be disappointed!
The Three Escapes of Hannah Arendt: A Tyranny of Truth by Ken Krimstein
One of the greatest philosophers of the twentieth century and a hero of political thought, the largely unsung and often misunderstood Hannah Arendt is best known for her landmark 1951 book on openness in political life, The Origins of Totalitarianism, which, with its powerful and timely lessons for today, has become newly relevant.
She led an extraordinary life. This was a woman who endured Nazi persecution firsthand, survived harrowing "escapes" from country to country in Europe, and befriended such luminaries as Walter Benjamin and Mary McCarthy, in a world inhabited by everyone from Marc Chagall and Marlene Dietrich to Albert Einstein and Sigmund Freud. A woman who finally had to give up her unique genius for philosophy, and her love of a very compromised man–the philosopher and Nazi-sympathizer Martin Heidegger–for what she called "love of the world."
Compassionate and enlightening, playful and page-turning, New Yorker cartoonist Ken Krimstein's The Three Escapes of Hannah Arendt is a strikingly illustrated portrait of a complex, controversial, deeply flawed, and irrefutably courageous woman whose intelligence and "virulent truth telling" led her to breathtaking insights into the human condition, and whose experience continues to shine a light on how to live as an individual and a public citizen in troubled times.
The New Essentials Cookbook: A Modern Guide to Better Cooking by America's Test Kitchen
We've made improvements to well-loved dishes by incorporating innovative techniques in recipes such as Butter-Basted Rib-Eye Steak and added modern classics such as Vegetable Bibimbap and Olive Oil-Yogurt Bundt Cake.
In this book, you'll find the perfect roast chicken and a killer banana bread but also a Turkish-inspired tomato soup, luscious Chinese braised short ribs, and a set of wholesome grain bowls. A chapter on weeknight dinners offers smart paths to great flavor–from Bucatini with Peas, Kale, and Pancetta that cooks in one pot to a pizza that bakes in a skillet–including plenty of vegetarian options. Other chapters turn up the volume on breakfast and dessert standbys; try the 100 Percent Whole-Wheat Pancakes and Brown Sugar Cookies and you may never go back to the regular versions. We'll also help you pull off your next–or even your first!–dinner party with recipes guaranteed to impress (and to work), such as Braised Lamb Shanks with Bell Peppers and Harissa, Miso-Marinated Salmon, and Roasted Zucchini and Eggplant Lasagna.
Most of us–not just newbies–could stand to bone up on certain culinary basics, and our methods may surprise even more experienced cooks, from seeding fresh chiles (we use a measuring spoon) to hulling strawberries (a plastic straw works well). And that's just the tip of the iceberg of what these recipes teach. You'll discover how to "reverse sear" thick pork chops so they turn out juicy all the way through, grind meat in a food processor for the ultimate burger, and shape fresh corn tortillas without a tortilla press or rolling pin.
As you progress through this book, you will also gain a deeper understanding of ingredients, better ­techniques, and the secrets we use in the test kitchen via sidebars called "Think Like a Cook," which offers insights that can help in your larger culinary life.
Rap Dad: A Story of Family and the Subculture That Shaped a Generation by Juan Vidal
Just as his music career was taking off, Juan Vidal received life-changing news: he'd soon be a father. Throughout his life, neglectful men were the rule—his own dad struggled with drug addiction and infidelity—a cycle that, inevitably, wrought Vidal with insecurity. At age twenty-six, with only a bare grip on life, what lessons could he possibly offer a kid? Determined to alter the course for his child, Vidal did what he'd always done when confronted with life's challenges. He turned to the counterculture.
"The counterculture took the place of a father I could no longer touch. Since things like school and church couldn't get through to me, I was being trained up outside of organized institutions. What I gravitated to were these movements that not only felt redeeming, but also freeing. They were almost everything I needed."
In Rap Dad, the musician-turned-journalist takes a thoughtful and inventive approach to exploring identity and examining how we view fatherhood in a modern context. To root out the source of his fears around parenting, Vidal revisits the flash points of his juvenescence, a feat that transports him, a first-generation American born to Colombian parents, back to the drug-fueled streets of 1980s–90s Miami. It's during those pivotal years that he's drawn to skateboarding, graffiti, and the music of rebellion: hip-hop. As he looks to the past for answers, he infuses his personal story with rap lyrics and interviews with some of pop culture's most compelling voices—plenty of whom have proven to be some of society's best, albeit nontraditional, dads. Along the way, Vidal confronts the unfair stereotypes that taint urban men—especially Black and Latino men—in today's society.
An illuminating journey of discovery, Rap Dad is a striking portrait of modern fatherhood that is as much political as it is entertaining, personal as it is representative, and challenging as it is revealing.
Ninth Street Women: Lee Krasner, Elaine De Kooning, Grace Hartigan, Joan Mitchell, and Helen Frankenthaler: Five Painters and the Movement That Changed Modern Art by Mary Gabriel
Set amid the most turbulent social and political period of modern times, Ninth Street Women is the impassioned, wild, sometimes tragic, always exhilarating chronicle of five women who dared to enter the male-dominated world of twentieth-century abstract painting–not as muses but as artists. From their cold-water lofts, where they worked, drank, fought, and loved, these pioneers burst open the door to the art world for themselves and countless others to come.
Gutsy and indomitable, Lee Krasner was a hell-raising leader among artists long before she became part of the modern art world's first celebrity couple by marrying Jackson Pollock. Elaine de Kooning, whose brilliant mind and peerless charm made her the emotional center of the New York School, used her work and words to build a bridge between the avant-garde and a public that scorned abstract art as a hoax. Grace Hartigan fearlessly abandoned life as a New Jersey housewife and mother to achieve stardom as one of the boldest painters of her generation. Joan Mitchell, whose notoriously tough exterior shielded a vulnerable artist within, escaped a privileged but emotionally damaging Chicago childhood to translate her fierce vision into magnificent canvases. And Helen Frankenthaler, the beautiful daughter of a prominent New York family, chose the difficult path of the creative life. Her gamble paid off: At twenty-three she created a work so original it launched a new school of painting.
These women changed American art and society, tearing up the prevailing social code and replacing it with a doctrine of liberation. In Ninth Street Women, acclaimed author Mary Gabriel tells a remarkable and inspiring story of the power of art and artists in shaping not just postwar America but the future.
Transcription by Kate Atkinson
In 1940, eighteen-year old Juliet Armstrong is reluctantly recruited into the world of espionage. Sent to an obscure department of MI5 tasked with monitoring the comings and goings of British Fascist sympathizers, she discovers the work to be by turns both tedious and terrifying. But after the war has ended, she presumes the events of those years have been relegated to the past forever.
Ten years later, now a radio producer at the BBC, Juliet is unexpectedly confronted by figures from her past. A different war is being fought now, on a different battleground, but Juliet finds herself once more under threat. A bill of reckoning is due, and she finally begins to realize that there is no action without consequence.
Transcription is a work of rare depth and texture, a bravura modern novel of extraordinary power, wit and empathy. It is a triumphant work of fiction from one of the best writers of our time.
Bury the Lead by Archer Mayor
Joe Gunther and the Vermont Bureau of Investigation tackle a murder and arson case that may be related to an Ebola outbreak and is further complicated by limited evidence and unclear motives.
---
Is there something else you would like to see on our shelves? Let us know! 
The following titles – and more – will be on the shelves of Hartford Public Library, beginning September 18. If the title is not at your closest branch, place a hold and it will be delivered there for you. All our titles are in our catalog; you may search it at any time.
(Summaries from book vendors)
---
Some technical difficulties this week, but without further ado…
Empowered Boundaries:: Speaking Truth, Setting Boundaries, and Inspiring Social Change  by Cristien Storm
Explaining power and privilege and the links between individual safety and community safety, Cristien Storm shows readers how to set emotional boundaries that build vibrant social movements and a better world for all. As there have been increases in violence against women, people of color, immigrants, and LGBTQI-identified people, there has been a corresponding demand for individual and community self-defense, boundary setting, and bystander trainings. Boundary setting can be used not just as a means for personal safety but as form of solidarity, resistance, and inspiration.
From saying no to a boss who always asks you to work late, to setting a boundary with a loved one, to navigating an uncomfortable situation at the bus stop, Cristien Storm offers a new approach to verbal boundary setting that is accessible for all bodies and identities. Practical in scope, the book includes tools, tips, and strategies from Storm's decades of experience leading boundary-setting workshops. Grounded in resiliency and trauma-informed theory, Storm pays particular attention to the experiences of women, people of color, immigrants, and LQBTQI-identified people, making this necessary reading for anyone looking to create healthier relationships and build stronger communities.
American Prison: A Reporter's Undercover Journey into the Business of Punishment by Shane Bauer
In 2014, Shane Bauer was hired for $9 an hour to work as an entry-level prison guard at a private prison in Winnfield, Louisiana. An award-winning investigative journalist, he used his real name; there was no meaningful background check. Four months later, his employment came to an abrupt end. But he had seen enough, and in short order he wrote an exposé about his experiences that won a National Magazine Award and became the most-read feature in the history of the magazine Mother Jones. Still, there was much more that he needed to say. In American Prison, Bauer weaves a much deeper reckoning with his experiences together with a thoroughly researched history of for-profit prisons in America from their origins in the decades before the Civil War. For, as he soon realized, we can't understand the cruelty of our current system and its place in the larger story of mass incarceration without understanding where it came from. Private prisons became entrenched in the South as part of a systemic effort to keep the African-American labor force in place in the aftermath of slavery, and the echoes of these shameful origins are with us still.
The private prison system is deliberately unaccountable to public scrutiny. Private prisons are not incentivized to tend to the health of their inmates, or to feed them well, or to attract and retain a highly-trained prison staff. Though Bauer befriends some of his colleagues and sympathizes with their plight, the chronic dysfunction of their lives only adds to the prison's sense of chaos. To his horror, Bauer finds himself becoming crueler and more aggressive the longer he works in the prison, and he is far from alone.
A blistering indictment of the private prison system, and the powerful forces that drive it, American Prison is a necessary human document about the true face of justice in America.
Sea Prayer by Khaled Hosseini
A short, powerful, illustrated book written by beloved novelist Khaled Hosseini in response to the current refugee crisis, Sea Prayer is composed in the form of a letter, from a father to his son, on the eve of their journey. Watching over his sleeping son, the father reflects on the dangerous sea-crossing that lies before them. It is also a vivid portrait of their life in Homs, Syria, before the war, and of that city's swift transformation from a home into a deadly war zone.
Impelled to write this story by the haunting image of young Alan Kurdi, the three-year-old Syrian boy whose body washed upon the beach in Turkey in September 2015, Hosseini hopes to pay tribute to the millions of families, like Kurdi's, who have been splintered and forced from home by war and persecution, and he will donate author proceeds from this book to the UNHCR (the UN Refugee Agency) and The Khaled Hosseini Foundation to help fund lifesaving relief efforts to help refugees around the globe.
Khaled Hosseini is one of the most widely read writers in the world, with more than fifty-five million copies of his novels sold worldwide in more than seventy countries. Hosseini is also a Goodwill Envoy to the UNHCR, and the founder of The Khaled Hosseini Foundation, a nonprofit that provides humanitarian assistance to the people of Afghanistan.
Black Flags, Blue Waters: The Epic History of America's Most Notorious Pirates by Eric Jay Dolan
Set against the backdrop of the Age of Exploration, Black Flags, Blue Waters reveals the dramatic and surprising history of American piracy's "Golden Age"—spanning the late 1600s through the early 1700s—when lawless pirates plied the coastal waters of North America and beyond. Best-selling author Eric Jay Dolin illustrates how American colonists at first supported these outrageous pirates in an early display of solidarity against the Crown, and then violently opposed them. Through engrossing episodes of roguish glamour and extreme brutality, Dolin depicts the star pirates of this period, among them towering Blackbeard, ill-fated Captain Kidd, and sadistic Edward Low, who delighted in torturing his prey. Also brilliantly detailed are the pirates' manifold enemies, including colonial governor John Winthrop, evangelist Cotton Mather, and young Benjamin Franklin. Upending popular misconceptions and cartoonish stereotypes, Dolin provides this wholly original account of the seafaring outlaws whose raids reflect the precarious nature of American colonial life.
Leadership in Turbulent Times by Doris Kearns Goodwin
Are leaders born or made? Where does ambition come from? How does adversity affect the growth of leadership? Does the leader make the times or do the times make the leader?
In Leadership, Goodwin draws upon the four presidents she has studied most closely—Abraham Lincoln, Theodore Roosevelt, Franklin D. Roosevelt, and Lyndon B. Johnson (in civil rights)—to show how they recognized leadership qualities within themselves and were recognized as leaders by others. By looking back to their first entries into public life, we encounter them at a time when their paths were filled with confusion, fear, and hope.
Leadership tells the story of how they all collided with dramatic reversals that disrupted their lives and threatened to shatter forever their ambitions. Nonetheless, they all emerged fitted to confront the contours and dilemmas of their times.
No common pattern describes the trajectory of leadership. Although set apart in background, abilities, and temperament, these men shared a fierce ambition and a deep-seated resilience that enabled them to surmount uncommon hardships. At their best, all four were guided by a sense of moral purpose. At moments of great challenge, they were able to summon their talents to enlarge the opportunities and lives of others.
This seminal work provides an accessible and essential road map for aspiring and established leaders in every field. In today's polarized world, these stories of authentic leadership in times of apprehension and fracture take on a singular urgency.
These Truths: A History of the United States by Jill Lepore
Written in elegiac prose, Lepore's groundbreaking investigation places truth itself—a devotion to facts, proof, and evidence—at the center of the nation's history. The American experiment rests on three ideas—"these truths," Jefferson called them—political equality, natural rights, and the sovereignty of the people. And it rests, too, on a fearless dedication to inquiry, Lepore argues, because self-government depends on it. But has the nation, and democracy itself, delivered on that promise?These Truths tells this uniquely American story, beginning in 1492, asking whether the course of events over more than five centuries has proven the nation's truths, or belied them. To answer that question, Lepore traces the intertwined histories of American politics, law, journalism, and technology, from the colonial town meeting to the nineteenth-century party machine, from talk radio to twenty-first-century Internet polls, from Magna Carta to the Patriot Act, from the printing press to Facebook News.Along the way, Lepore's sovereign chronicle is filled with arresting sketches of both well-known and lesser-known Americans, from a parade of presidents and a rogues' gallery of political mischief makers to the intrepid leaders of protest movements, including Frederick Douglass, the famed abolitionist orator; William Jennings Bryan, the three-time presidential candidate and ultimately tragic populist; Pauli Murray, the visionary civil rights strategist; and Phyllis Schlafly, the uncredited architect of modern conservatism.Americans are descended from slaves and slave owners, from conquerors and the conquered, from immigrants and from people who have fought to end immigration. "A nation born in contradiction will fight forever over the meaning of its history," Lepore writes, but engaging in that struggle by studying the past is part of the work of citizenship. "The past is an inheritance, a gift and a burden," These Truths observes. "It can't be shirked. There's nothing for it but to get to know it."
Billion Dollar Whale: The Man Who Fooled Wall Street, Hollywood, and the World by Tom Wright and Bradley Hope
In 2009, with the dust yet to settle on the financial crisis, a baby-faced, seemingly mild-mannered Wharton grad began setting in motion a fraud of unprecedented gall and magnitude–one that would come to symbolize the next great threat to the global financial system. His name is Jho Low, a man whose behavior was so preposterous he might seem made up.
An epic true-tale of hubris and greed, Billion Dollar Whale reveals how this young social climber pulled off one of the biggest heists in history–right under the nose of the global financial industry. Federal agents who helped unravel Bernie Madoff's Ponzi scheme say the 1MDB affair will become the textbook case of financial fraud in the modern age–and its fallout is already being credited for taking down the prime minister of Malaysia. With his yacht and private jet reportedly seized by authorities and facing money-laundering charges in Malaysia, an Interpol red notice, and an ongoing U.S. Department of Justice Investigation, Low has become an international fugitive.
For readers of Liar's Poker, Den of Thieves, and Bad Blood, Billion Dollar Whale will become a classic, harrowing parable about finance run amok.
Whiskey in a Teacup: What Growing Up in the South Taught Me About Life, Love, and Baking Biscuits by Reese Witherspoon
Reese Witherspoon's grandmother Dorothea always said that a combination of beauty and strength made southern women "whiskey in a teacup." We may be delicate and ornamental on the outside, she said, but inside we're strong and fiery.
Reese's southern heritage informs her whole life, and she loves sharing the joys of southern living with practically everyone she meets. She takes the South wherever she goes with bluegrass, big holiday parties, and plenty of Dorothea's fried chicken. It's reflected in how she entertains, decorates her home, and makes holidays special for her kids—not to mention how she talks, dances, and does her hair (in these pages, you will learn Reese's fail-proof, only slightly insane hot-roller technique). Reese loves sharing Dorothea's most delicious recipes as well as her favorite southern traditions, from midnight barn parties to backyard bridal showers, magical Christmas mornings to rollicking honky-tonks.
It's easy to bring a little bit of Reese's world into your home, no matter where you live. After all, there's a southern side to every place in the world, right?
Button Man by Andrew Gross
After a string of New York Times bestselling suburban thrillers, Andrew Gross has reinvented himself as a writer of historical thrillers. In his latest novel,Button Man, he delivers a stirring story of a Jewish family brought together in the dawn of the women's garment business and torn apart by the birth of organized crime in New York City in the 1930s.
Morris, Sol, and Harry Rabishevsky grew up poor and rough in a tiny flat on the Lower East Side, until the death of their father thrust them into having to fend for themselves and support their large family. Morris, the youngest, dropped out of school at twelve years old and apprenticed himself to a garment cutter in a clothing factory; Sol headed to accounting school; but Harry, scarred by a family tragedy, fell in with a gang of thugs as a teenager. Morris steadily climbs through the ranks at the factory until at twenty-one he finally goes out on his own, convincing Sol to come work with him. But Harry can't be lured away from the glamour, the power, and the money that come from his association with Louis Buchalter, whom Morris has battled with since his youth and who has risen to become the most ruthless mobster in New York. And when Buchalter sets his sights on the unions that staff the garment makers' factories, a fatal showdown is inevitable, pitting brother against brother.
This new novel is equal parts historical thriller, rich with the detail of a vibrant New York City in the 1920s and 1930s, and family saga, based on Andrew Gross's own family story and on the history of the era, complete with appearances by real-life characters like mobsters Louis Lepke and Dutch Schultz and special prosecutor Thomas Dewey, and cements Gross's reputation as today's most atmospheric and original historical thriller writer.
Time's Convert by Deborah Harkness
On the battlefields of the American Revolution, Matthew de Clermont meets Marcus MacNeil, a young surgeon from Massachusetts, during a moment of political awakening when it seems that the world is on the brink of a brighter future. When Matthew offers him a chance at immortality and a new life free from the restraints of his puritanical upbringing, Marcus seizes the opportunity to become a vampire. But his transformation is not an easy one and the ancient traditions and responsibilities of the de Clermont family clash with Marcus's deeply held beliefs in liberty, equality, and brotherhood.
Fast-forward to contemporary Paris, where Phoebe Taylor–the young employee at Sotheby's whom Marcus has fallen for–is about to embark on her own journey to immortality. Though the modernized version of the process at first seems uncomplicated, the couple discovers that the challenges facing a human who wishes to be a vampire are no less formidable than they were in the eighteenth century. The shadows that Marcus believed he'd escaped centuries ago may return to haunt them both–forever.
A passionate love story and a fascinating exploration of the power of tradition and the possibilities not just for change but for revolution, Time's Convert channels the supernatural world-building and slow-burning romance that made the All Souls Trilogy instant bestsellers to illuminate a new and vital moment in history, and a love affair that will bridge centuries.
The Incurable Romantic And Other Tales of Madness and Desire by Frank Tallis
In The Incurable Romantic, Frank Tallis recounts the extraordinary stories of patients who are, quite literally, madly in love: a woman becomes utterly convinced that her dentist is secretly infatuated with her and drives him to leave the country; a man destroys his massive fortune through trysts with over three thousand prostitutes–because his ego requires that they fall in love with him; a beautiful woman's pathological jealousy destroys the men who love her. Along the way, we learn a great deal about the history of psychiatry and the role of neuroscience in addressing disordered love. Elegantly written and infused with deep sympathy, The Incurable Romantic shows how all of us can become a bit crazy in love.
---
Is there something else you would like to see on our shelves? Let us know!