Hartford Public Library will roll out its next level of service – welcoming customers back to the Downtown Library – starting Monday, July 13.
"We look forward to welcoming the community back to the Downtown Library and extending pick up services at the branches. We will continue to assess service restoration and make adjustments as we go to provide the best service while responsibly observing health and safety protocols," Quinn-Carey said.
The Downtown Library will be open beginning July 13 Monday through Thursday 9 am to 6 pm, and Friday from 9 am to 5 pm. Saturday service will be added from 9 am to 5 pm beginning August 3.
Services that will be available:
One hour computer sessions
Fax, copy and scanning
Passports, notary public services and municipal IDs by appointment.
The American Place and the Hartford History Center by appointment.
All customers will be required to wear masks while in the building and must observe other safety protocols including social distancing and limited occupancy in elevators.
All customers will enter from Main Street and exit on Arch Street.
Only the first floor will be accessible for use.
Contact-free pick up service for materials will continue, along with the extensive offerings of online services and virtual programming.
More details, including how to request appointments, will be available on our website soon.
-30-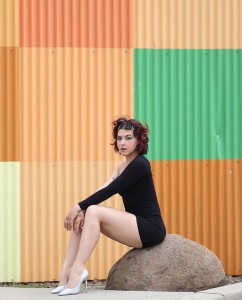 It's hard for Rosanna Karabetsos to talk about the Hartford artistic community without getting emotional.
Karabetsos grew up in Hartford and attended the Greater Hartford Academy of the Arts. It was a disappointment when she couldn't go away to school to major in dance, so much so she gave it up for a while. "I was distanced from myself and distanced from my art," said Karabetsos, who recently offered a virtual hip-hop dance class for HPL.
The message she'd internalized as a student was clear – in order to make her art, she had to leave Hartford and now she was not going to be able to. "I thought 'I have to go somewhere' instead of being taught to look to my left and to my right and see who shares my goals, who has my dreams, who is in my lane," Karabetsos said.
That is what she did, throwing herself into the Hartford dance scene. What she found, yet again, was her home. She choreographed West Hartford's Nightfall. She danced in Nutcracker Sweet and Spicy. She was part of the Hartford Dance Collective. "So many beautiful things have happen in this city because artists have stayed in Hartford," she said.
Karabetsos was able to find a group of artists that allowed her to take risks, to grow, and to find the kind of dancer, choreographer and performance artist she wanted to be.
"I found my community. I found that everything I needed was there for me," she said. "What's special about Hartford and what I miss so much about Hartford is the family aspect … Everything you do makes you so tight knit … You have all this vibrancy and energy."
The community led her to dancing with the Connecticut Sun, the WNBA franchise located at the Mohegan Sun Arena, where the performing work led to opportunities behind the scenes, learning how a large entertainment venue is run.
Karabetsos is now located in Brooklyn, where she dances for the NBA's Brooklyn Nets, but she said she owes it all to Hartford. "Hartford was like my dollhouse. It was the perfect place for me to do everything I needed to do," she said.
By Steven Scarpa, manager of communications and public relations
-30-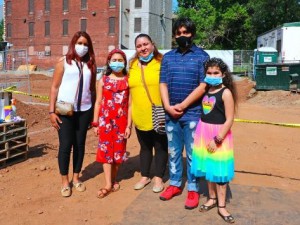 Julissa Diaz and her five children go to the Park Library almost every day for all kinds of thing – books, programs and just a place to get away.
As one of the library's biggest fans, there was no way Diaz was going to miss having her name attached to the new building going up at the corner of Park and Broad streets.
"This is perfect. I am very very happy," Diaz said through a translator. "I've heard that there are going to be a lot of beautiful programs here."
Diaz, Mayor Luke Bronin, HPL CEO and President Bridget Quinn-Carey, HPL board members and local activists left their own imprint, signing a second floor support beam to commemorate a new phase of the project.
"It's something we like to do, kind of a traditional thing," said Scott Scholl, project manager for Downes Construction Company.
Starting this week, the building will start to take shape. For the next six weeks the steel part of the structure will rise. Plans are for the project to be complete Spring 2021.
Spirits were high, with Quinn-Carey and board president Greg Davis happily greeting supporters over the two days of signing.
Graciela Rivera, manager of the Park Library, grew up in the neighborhood and has watched the branch change over the years.
"This is a beacon of hope for the neighborhood, something they can really be proud of," Rivera said.
By Steven Scarpa, manager of communications and media relations
-30-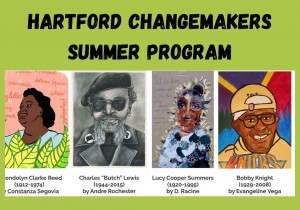 In an effort to expand the traditional historical narrative of Hartford, Hartford Public Library will work with city teens, elders, and local artists to create public art celebrating the stories of city change makers from the Black, Latinx, and indigenous communities.
"Making these stories accessible will instill pride in both contributors to the murals and people who view them for years to come," said Bridget Quinn-Carey, president and CEO
Jasmin Agosto, education and community outreach manager for the Hartford History Center at the Library, Liz Castle, programming and events manager, and Nygel White, program coordinator for the YOUmedia Hartford teen center came together to develop this project.
The Ensworth Foundation of Bank of America awarded the library a $14,000 grant to support the project.
The collective of teens, adults and muralists will create at least two murals, one each in the North End and the South End. They are tentatively scheduled to be unveiled in September 2020 at family friendly virtual celebrations that will include a DJ, brief remarks by team members and partners, story sharing by elders, and live performances by workshop participants and local performers.
Leading up to the celebrations, there will be a workshop series around mural design, performance, storytelling, movement, and photo documentation. "Hartford has a vibrant artist community and our programming is an opportunity for Hartford artists to showcase and teach their art forms," Castle said.
The workshop process and celebrations will be documented by the YOUmedia teen media team and archived in the Hartford History Center at Hartford Public Library.
The library has opened registration for the Hartford Changemakers summer program, which is geared to Hartford residents ages 13 and older. Interested individuals can sign up using this Google Form: bit.ly/HartfordChangeMakers
The virtual workshops will begin July 13 and run through August 21.  The workshops will integrate themes around leadership, organizing, and creative responses to shaping history in your own neighborhood.
Each virtual workshop will engage approximately 20 participants for six, 90 minute sessions and will include:
Mural design and execution with Lindaluz Carrillo
Storytelling with master storyteller Andre Keitt
Music creation and performance with Khaiim Kelly the RapOet aka Self Suffice
Poetry writing and performance with a local poet
Dance with Jus Hues of Jus Move Studios and Ginette Christie
Documentary photography with Jasmine Jones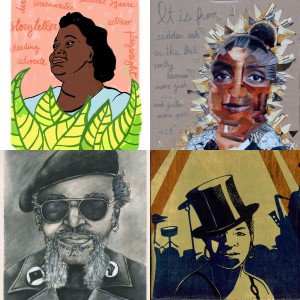 "The program was designed with an effort to help remedy the erasure of Black, Latinx, and indigenous people from Hartford's traditional historical narrative. Hartford's history often only highlights white historical figures such as Mark Twain and Harriet Beecher Stowe. The selected changemakers, many of which were part of an exhibit project the Hartford History Center produced in 2017, will represent communities that are relevant to the majority of current Hartford residents in an effort to increase inclusivity in the historical record," Agosto said.
The program also fits in with HPL's ongoing efforts to create practical opportunities for city teens to increase their skills. "Hartford has a growing creative industry. The teens who participate in the program will gain an understanding of how their creative skill sets can improve their communities and their future careers," White said.
-30-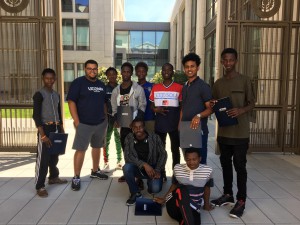 On June 20, we recognize World Refugee Day. It's a day to remember the hardships refugees face and their resilience and strength in their pursuit of a better life.
According to information released by the United Nations, every minute 20 people flee their homes because of war, persecution or terror.
The American Place at HPL helps refugees and immigrants find a welcoming place in America.
__
There were days back at home in Congo that Jean Kabeya and his family just wouldn't eat.
"We were going to eat tomorrow," said Kabeya, an 18-year-old Bulkeley High School 2020 graduate.
Jobs were scarce, but living expenses didn't go away. Kabeya's family applied to a government program in Congo that would help them resettle to a place where there were more opportunities. Kabeya and his family came to Hartford three years ago.
"We didn't have a choice where we wanted to go. We just wanted to have a good life, you know what I mean?" he said, in a recent phone interview. "I am really proud to be here."
Every day people like Kabeya arrive in Hartford, looking to start anew. "America is the land of opportunity," said Sirak Hadgu, a Bulkeley High School 2020 graduate from Eritrea.
Hartford Public Library's The American Place strives to help.
When Kabeya first arrived in the United States, he was lost. He spoke four languages – none of them English. He sat in the back of his classroom, everything a blur. Jean was confused and alone, a common experience for people new to the United States who have not yet learned the language. A sympathetic guidance counselor pointed him to the library as a place where he might get help with English.
"It was really very hard in the beginning. It was one of the toughest things I've ever went through," he said.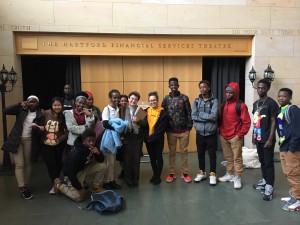 Kabeya and Hadgu were part of HPL's "Linking Learning, Belonging, and Community" program, which provides high school students who are immigrants and refugees the chance to work on their English language skills.
"What attracts them to the library is that we are creating a safe and very welcoming space for them with other students who are going through the same thing that they are," said Michele Maccarone Brophy, an instructional specialist at Hartford Public Library.
The "English Club" is comprised of 30 students, predominantly hailing from Latin American countries. They meet on Tuesdays and Thursdays after school for direct English language instruction. The more advanced group, called "Next Steps," meets on Mondays and Wednesdays for homework assistance and college and career preparation. Like Kabeya, these 20 students are primarily refugees from African nations.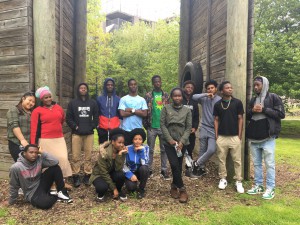 Over the past year, students in the program had the opportunity to tour local colleges and meet with recent graduates about the fields of medicine, business, law, psychology, and education. They learned about the college admissions and financial aid processes and participated in youth leadership conferences.
"I have worked with high school and college students for over 30 years.  I can honestly say that this group of students is very special!  I admire their persistence, motivation, and desire to learn and achieve. It has been an honor and a privilege to part of their journey to success," Brophy said.
In the beginning, Kabeya would serve as a translator for his fellow students. One student spoke French, the other Swahili and Kabeya would be a liaison between the two. He and his fellow classmates began bonding. Learning English was a daunting task, but they had each other to fall back on for support.
"I forced myself to practice," Kabeya said. He checked out movies in English to get a grasp on how the language worked. Even when he could read very little, with the help of HPL staff's encouragement, he kept at it. "I said, 'I don't know how I am going to try, but I am going to do my best," he said.
Participation in the program is voluntary. Schools might suggest someone to attend, but the decision to be there comes down to what the individual student and their families need.
Georges Annan-Kingsley, a parent liaison in the program who came from Ivory Coast seven years ago, feels an important part of his role is to create a bond with the students' parents. He helps them negotiate what can be daunting amount of bureaucracy. "I facilitate talks with (parents) about what we are doing at the library and what their children are doing," said Annan-Kingsley, who is also an artist.
"Parents will have confidence and trust in him because they know he has gone through what they've gone through," Brophy said.
Kabeya, like the other students in the program, has big plans for his future. His English is now excellent and he has a support network in place. Thanks to his own hard work and the help of the American Place team, Kabeya plans to go to Manchester Community College in the fall to study computer science. "I will make it. I know who I am and I know where I am from. I have had hard things in the past … I don't think about the negative stuff. That is not me," he said.
By Steve Scarpa, manager of communications and public relations
-30-

Hartford Public Library is launching a new educational program designed to train people for well-paying technology careers.
HPL and CISCO Networking Academy are now offering free self-paced, online technology courses on cybersecurity and coding to students aged 18 and older.
According to HR Dive, a news source devoted to human resources issues, there is a high demand for skilled technology workers over the next decade. However, studies show that there is a digital skills gap in industries deemed essential, like health and social work.
HPL's partnership with CISCO is an effort to bridge that gap.
"The need for more robust IT networks is clearer than ever as more people are required to work remotely. A well-trained workforce will be key to ensuring that our educational, corporate and civic institutions have access to a modern and reliable IT infrastructure. As HPL, we are training the next generation of IT professionals through the CISCO Networking Academy; we are investing in the future of our city and our state and preparing people for career opportunities in a dynamic and important field," said Bridget Quinn-Carey, president and CEO of Hartford Public Library.
A 20-hour course introducing the concepts of Internet of Things (IoT) and challenges of the transformational IoT economy.
Introduction to Cybersecurity
A 15-hour course where learners explore ways to be safe online. They are introduced to different types of cyberattacks, measures used by organizations to mitigate risks, career options in the field of cybersecurity.
A 30-hour course developing a foundational understanding of cybersecurity and how it relates to information and network security.
An 8-hour course covering fundamental concepts surrounding basic Linux commands and establishes basic knowledge in Linux, a valuable skill needed for in-demand IT careers.
A 70-hour course covering the fundamentals of the Linux operating system and its command line.
A 70-hour course covering basic coding in Python, as well as general computer programming techniques and concepts. Students who successfully complete the program will receive a certificate, an important boon to their resumes.
Homa Naficy, executive director of The American Place, and her team are building onto CISCO's program by adding a personal touch. They will reach out to potential applicants to assist with registration and navigating the online courses. Naficy said that by being proactive, library staff can increase the retention rate of people who start the program.
The new course offerings fit into the library's overall efforts to provide people with opportunities to improve their own circumstances in a long-term, sustainable way. It also aligns with Governor Ned Lamont's statewide efforts to increase free online learning access for people using unemployment insurance and those economically impacted by the Covid-19 pandemic.
"We are bringing people into the technology workforce," Naficy said. "Not only is Hartford Public Library helping people learn basic skills, we are now also building the digital skills to help them get careers in the field."
For more information or to enroll in the program, visit tap.hplct.org or call 860-695-6337.
– 30-
Hartford Public Library will start the process of restoring services in mid-June by opening up its book drops for returns and taking hold requests for books and other materials.
Complete information about the service restoration can be found here: https://hplct.libguides.com/pickup or by going to the Hartford Public Library app.
"We continue to be cautious and deliberate in our preparations to resume service because the health and safety of our entire community is our priority during this pandemic," said Bridget Quinn-Carey, HPL president and CEO.
Customers can begin to return items to book drops on Monday, June 15. The materials will be quarantined for 72 hours prior to being checked back in. Fines for overdue materials will continue to be waived until September 1, 2020. Book drops are available at the Downtown Library, Park Branch, Albany Branch, Camp Field Branch, and Dwight Branch.
Customers may begin to place holds on materials starting Monday, June 15. The library will introduce a new service called "HPL Grab Bag." A customer who is looking for something to read or watch but might not be sure of just what to pick can fill out a form online about their interests and an HPL librarian will select books for them to try. Customers who don't have online access can call the library to access the service.
"It is like a book concierge service," said Marie Jarry, HPL's director of public services.
Contact-free pick up service will start on June 22, 2020 and will be available at the Downtown Library.
Customers will be able to reserve books and other materials online or by calling the library at 860-695-6300. Once alerted that the materials are ready, they then can schedule a time to pick up . Holds will be available for pick up outside the Arch Street entrance to the Downtown Library. There will be designated free parking spaces available on Arch Street for customers picking up their orders.
Materials will be stored in a brown paper bag and placed on tables outside the Arch Street lobby. Pick up times will be offered in 10 minute increments.
HPL's Library on Wheels will begin service throughout the city starting June 22, 2020. Requested materials will also be available at the Library on Wheels. The Library on Wheels will offer hold pickups, book giveaways, Census outreach, and a WiFi hotspot at the following times and locations:
Mondays
10am-3pm
Wish School
350 Barbour Street
Wednesdays
9am-2pm
Burr School
400 Wethersfield Ave.
Fridays
8am-1pm
CO:LAB
460 New Britain Ave.
"We know that people are nervous about transmission. The precautions we are taking are because we want to make sure that the community feels good about borrowing from us again. We take the safety of our customers and the safety of our staff into consideration when we make these plans," Jarry said.
HPL continues to take a measured approach to reopening. No date has yet been set to restore on-site service to the public. Branches will remain closed.
Saturday service is anticipated to resume July 2020.
Virtual programming and online services will continue to be provided.
HPL was closed for public service March 13 because of the spread of coronavirus. Staff began working offsite March 20. The library used that time to increase our online resources, spread Wi-Fi access throughout Hartford, make 3D masks for health providers, continued professional development, and launch successful virtual programming.
For more information, visit hplct.org or call 860-695-6300.
-30-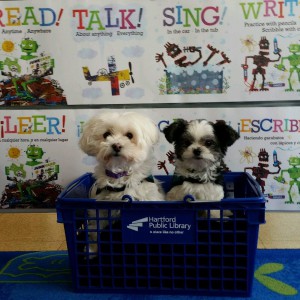 One of Hartford Public Library's more popular children's programs is Paws to Read, an opportunity for kids to practice reading to a therapy dog.
We are sad to say that Sara Jane (pictured on the left), one of our first Paws to Read dogs, passed away recently. Although she had a rough start to her life, she was rescued and soon her healing transformed her into an amazing therapy dog. She spent many Saturdays encouraging young readers in our Children's Department and supporting our teens' creative work in the YouMedia Lab over her years of service. Sara Jane will be missed by many children, staff, and community members at Hartford Public Library. We are grateful to Sara Jane for her service to the HPL community.
Often times with sadness comes an opportunity for growth and learning. HPL children's librarians often assemble Caring Libraries, collections of books to help parents and children wrestle with big issues.
Lina Osho-Williams, youth and family services manager, has assembled a virtual Caring Library of children's books about loss. All books are available with an HPL library card on Axis 360.
Here are her recommendations: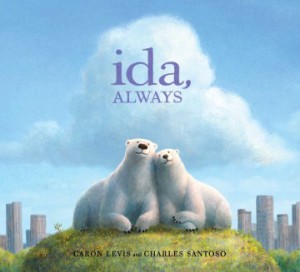 Ida Always by Caron Levis
Ida Always is a beautiful story about the power of friendship and hope. After losing Ida, Gus overcame the loss of his beloved friend, finding the strength to move on through his memory of the beautiful times they shared together and holding on to hope that Ida will be with him always.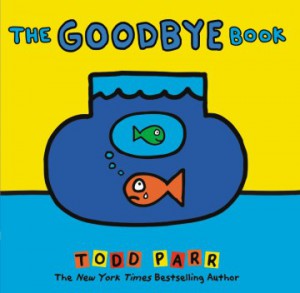 The Goodbye Book by Todd Parr
A comforting and uplifting book validating a child's feeling of confusion and hopelessness after losing a loved one. Todd Parr's simple diction and colorful illustrations help children identify these painful feelings and offer hopes of consolation and reassurance at the end.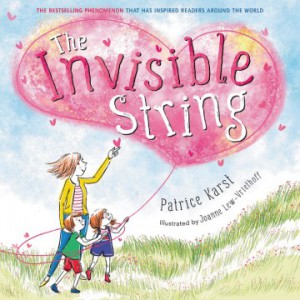 The Invisible String by Patrice Karst
The perfect book to help children cope with separation, anxiety, grief, and loss. Even though apart, there will always be an invisible string of love that connects families and friends together no matter how far they are. No one is ever alone.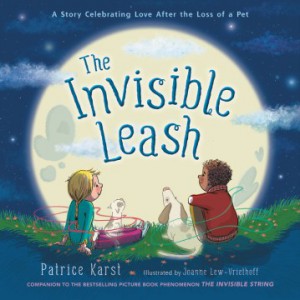 The Invisible Leash by Patrice Karst
A heartfelt story of unbreakable bond, giving hope and assurance in difficult times of loss. Karst provides comfort to young readers while capturing the invisible leash of love that binds pets to their owners even after they die.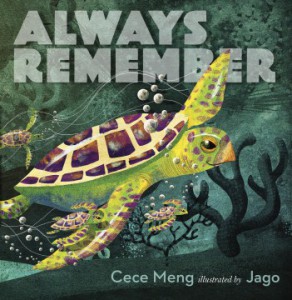 Always Remember by Cece Meng
Always Remember is a heroic and celebratory tale of life, loss, and legacy! Old turtle will fondly be remembered by his friends for his bravery, resilience, and kindness to all those that he touched in his lifetime.
– 30-
One of the hardest things for everyone at Hartford Public Library to deal with during the Covid-19 crisis is the lack of contact with customers.
Despite the difficulties, staff members are finding ways to be responsive and to continue providing service.
Here are just two stories (of many) showing HPL staff members who extend the library beyond its walls into the community.
**
A man who had recently been released from prison was could not access his W2 form online because he didn't have access to a computer and had limited technical ability.
Under ordinary circumstances with the library open, Central Library Assistant Jose Santiago was his first point of contact. But with the library closed as a result of the virus, the man was at a loss. He called the library's main phone line and Elizabeth Davis, the head of circulation and access services, forwarded the call to Park Library Manager Graciela Rivera.
"I think librarians have a very humanistic approach to helping others. At times it requires a team of us to put our efforts together to help someone," Rivera said.
After contacting Santiago to get a sense of the man's needs, and Rivera called the man's former employer and retrieved his information for him. "I e-mailed and texted him a copy," she said.
This was not a small thing. Not having this documentation could be catastrophic for the man – he needed the paperwork in order to have the financial means necessary to survive.
"I'm glad myself, Jose, and Elizabeth were all able to help," Rivera said.
**
When the state started to close in March, Hartford's Green World Day Care stayed open. Many of the parents who sent their children there were essential workers.
Those children needed activities. Hartford Public Library stepped in.
When the daycare expressed a wish for additional story times, Katherine Trouern-Trend, youth services librarian at the Camp Field Library committed to help. "I think it is important to continue to make connections to our community," Trouern-Trend said.
She took stock of what children's books she had at home. Most were in English, so she contacted Marie Jarry, director of public services, who picked up a bunch of Spanish language titles.
With a bit of planning, Trouern-Trend was now doing storytimes in Spanish for the children twice a month. The storytimes are more than entertainment. Many of the children in the program are learning English and contact with library is essential for helping that process along.
"We want to create a message that there is joy in learning," Trouern-Trend said.
– By Steven Scarpa, Manager, Communications and Public Relations
– 30 -