Hartford Public Library has received a near-$25,000 grant to launch a program to provide professional development opportunities for immigrant women entrepreneurs in Hartford. See the news release below from the Hartford Foundation for Public Giving for more information.
Latino Endowment Fund at the Hartford Foundation Approves Grants to Support Latino Entrepreneurship and Social Justice
Members of the Latino Endowment Fund (LEF) at the Hartford Foundation for Public Giving have approved grants to the Hartford Public Library and Know Thy Neighbor totaling nearly $50,000. These grants support initiatives providing professional development and entrepreneurship for Latino immigrant women, social justice and Latino resident engagement.
"Hartford Public Library's Mujeres Emprendedoras is a critical program to support the growth of female entrepreneurs in the heart of Hartford. Know Thy Neighbor is a growing program that brings hope, partnership and community when we need it most," said LEF Steering Committee Chair Delpha DiGiacomo. "The strength of the Latino Endowment Fund is in supporting programs that positively impact and bring progress to our communities.  I am so excited to see how these two programs continue to impact our community with the support of LEF."
Hartford Public Library's (HPL) Mujeres Emprendedoras (Entrepreneurial Women) program has received a $24,960 grant to provide professional development for immigrant women entrepreneurs to create and showcase their works of cultural significance. Located at HPL's Park Street Branch. The project will offer Spanish language workforce development support by supplying a space, childcare, and Spanish-language financial education to further their entrepreneurial goals. Project objectives include developing small business incubation by removing barriers that prevent immigrant women from making their entrepreneurial efforts profitable, primarily due to a lack of resources and capital.
"The Hartford Public Library is excited to have been selected to receive the grant from the Hartford Foundation's Latino Endowment Fund and start project Mujeres Emprendedoras (Entrepreneurial Women)," said Hartford Public Library Customer Experience Officer Leticia Cotto. "This grant will support and enhance work that is inherent to the Hartford Public Library's mission around economic and workforce development, community collaboration and engagement and the creation of avenues for social and economic mobility.  These resources will help Hartford Public Library and local artists in the Arte Popular Collective strengthen and continue the momentum of community revitalization in our new location; the Park Street Library @ the Lyric."
Know Thy Neighbor's (KTN) Advancing Racial and Social Justice in Hartford's Latino Community program is an effort to bring together Hartford residents (Latinos and others) with police and other City agencies to build relationships working collectively to create community-driven change. KTN will hold bi-weekly meetings in Clay Arsenal, Frog Hollow, and a new neighborhood with a large Latino population. Meetings will initially be held online but will resume in person as soon when it is safe to do so. KTN will recruit and train new facilitators, use resident liaisons to grow KTN leaders, and implement actions resulting from idea generated through dialogue. A portion of the grant will be used for KTN to become a 501c3 and develop a new website.
"We at Know Thy Neighbor are so excited and grateful to have been chosen as a recipient of a grant from the Hartford Foundation's Latino Endowment Fund," said Know Thy Neighbor's Executive Director Yanira Jeter.  "This will be a wonderful opportunity to bring together Hartford's Latino community and others to build relationships and take collective action, resulting in positive, community-driven change.  The grant will enable Know Thy Neighbor to contribute to changing the culture in Hartford and advancing racial and social justice.
"I am so proud of the fact that the Latino Endowment Fund is supporting these organizations that directly impact the Latino community," said LEF Steering Committee Vice-Chair Barbara Fernandez. "We look forward to working with them on their innovative programs to improve the life and economic prosperity of all Latinos in our region"
The Latino Endowment Fund was founded in 2003 by Latino leaders in Greater Hartford to increase philanthropy in their community and to strengthen nonprofits working to improve the quality of life for Latino residents. Members examine issues affecting the Latino community and recommend grants from the fund to address those issues.
For more information, contact Susan Dana at 860-548-1888 or sdana@hfpg.org or go to www.hfpg.org/latino.
The Hartford Foundation for Public Giving is the community foundation for Hartford and 28 surrounding towns. Through partnerships, the Foundation seeks to strengthen communities in Greater Hartford by putting philanthropy in action to dismantle structural racism and achieve equity in social and economic mobility. Made possible by the gifts of generous individuals, families and organizations, the Foundation has awarded grants of more than $849 million since its founding in 1925. For more information, visit www.hfpg.org or call 860-548-1888.
By Tricia Haggerty Wenz
Hartford artist Michelle Thomas will be the second featured artist of ArtWalk's 2021-22 season and her exhibition, The Adornment Series: Images of Empowerment, opens Friday, Jan. 7, with a reception from 5:30 p.m. to 7:30 p.m.
Below is an interview with Thomas ahead of the show where she discusses her background and how she approaches her art.
Tell me about your path to becoming an artist.
I've been an artist my entire life. I recall in kindergarten completing my work as fast as I could to have free time where I would go directly to the easel in the classroom. I can still see the newsprint paper and smell the red and purple tempera paint. From then on I would make space to create wherever I lived.  At 16 with my very first paycheck, I purchased my first drawing table.
In the early days of your artistic journey, you joined the military.
You know, I can't even recall how I came to the decision to join the military, but I can recall my decision to become a medic. The philosophy of that field resonated with me. When you are in battle and someone is injured, it is your duty to care for them, whether or not they are perceived to be the enemy. You take care of everyone; it is the best of humanity. After 13 years as a medic, I began working in public affairs which brought me back to my art. I was trained in graphic arts, photography and videography. All set the stage for my future career. I was able to see the world and retired after 21 years.
At the end of 2010 you retired and you embarked on an extraordinary journey.
The routines and regiment of military life were so ingrained in me I needed to somehow break free and find my creative voice once again. I needed to free my spirit and embrace fully my art once again. So, I began a year of silence. For all of 2011 I did not speak a word.
Wow.
During that year I was a mom of two young children and worked as an art teacher at a Montessori school.  It was a year of self-discovery and understanding and connecting with humanity on such a deeper level. Language can be such a barrier to connecting with others, by removing speaking I was able to really see the people I was interacting with — to really focus solely on them. I developed a heightened sense of picking up body language and visual cues.
It was like a cleansing for me. At the end of the year, I was able to get back to the freedom of being. It was a pivotal, life-changing experience for me.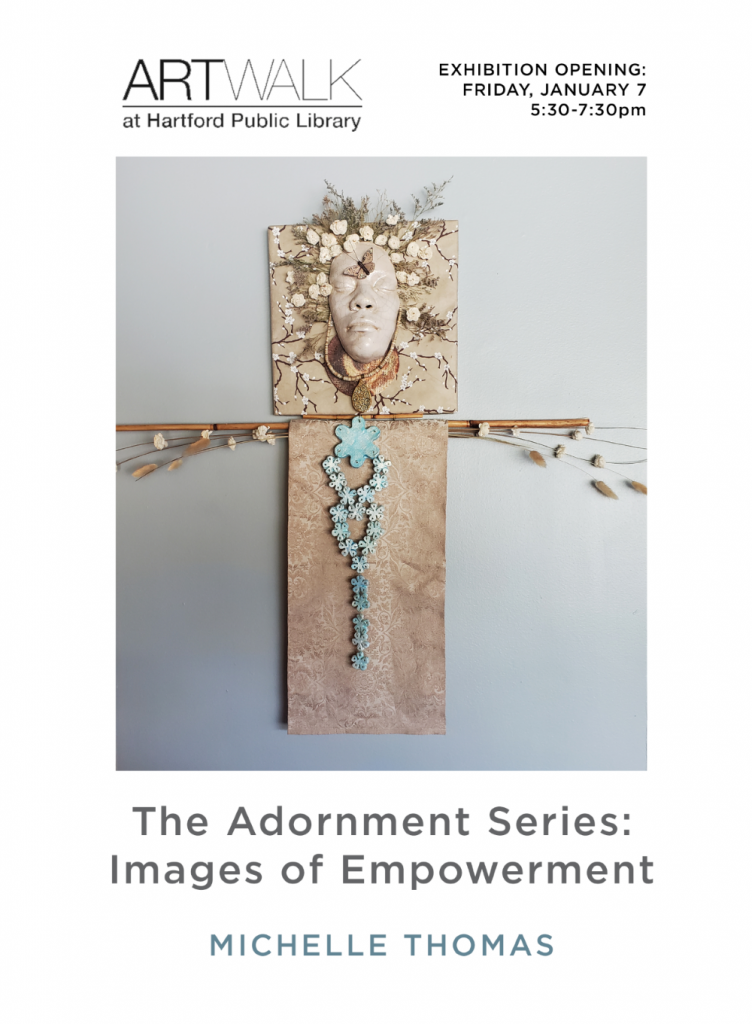 Tell me about this exhibition: The Adornment Series: Images of Empowerment
This is the fourth and final part of a series I have been working on titled Visually Re-Writing Re-Written History and the series is about my journey as a Black woman.  Black identity has been torn apart and ripped to shreds. This series is about reclaiming that identity through my art.
Tell me more.
I spent so much time reading and trying to understand how slavery has affected Black Americans for centuries. I am struggling to understand how people can oppress others.
I found out recently through my dad that I am Nigerian. I thought about how much slavery and oppression took away from me and all of Black Americans.  This final part of my series is all about reclaiming and celebrating who we are.
The faces in this work are captivating.
Each face informed the direction of the art. I started with a vision but as I got deeper into the work, I found the art led me in the direction it needed to go in. Although it is a series, I treated each piece as an individual and they became who they were destined to be.
What do you hope people take away from this exhibit?
I hope that everyone, and particularly Black women, walk away knowing that they are worthy, that their history matters, that they are enough. I hope they can have the strength to share their story, to rewrite their history. We all have that tape in our head of negative thoughts and stories. Change that and choose what you feed your soul with. I know now that I am grand, I am beautiful, and I can be anything I want to be. And I want to share that message with others.
How has creating this work changed you?
It many ways it has completed an important journey for me. Through rewriting my history, I have reclaimed my Nigerian roots.  For my entire life butterflies have been an important symbol for me. The butterfly is what I use in my art logo. I recently discovered that Nigeria has the largest number of species of butterflies. Discovering this connection to my roots has been so beautiful and empowering to me.
Brit Bennett's The Vanishing Half was a popular checkout during 2021 at libraries across the country, and Hartford Public Library was no exception. The novel was the most-borrowed adult title from HPL's catalog this year. Read on to see what else made the list, and if you see something you're interesting in borrowing, click the title to be redirected to our online catalog.

From The New York Times-bestselling author of The Mothers, a stunning new novel about twin sisters, inseparable as children, who ultimately choose to live in two very different worlds, one black and one white.
"Propulsive and compassionate, Bennett's follow-up to the mothers is not to be missed." — Harper's Bazaar
"[A] page-turner about once-inseparable twin girls now living radically different lives." — O: The Oprah Magazine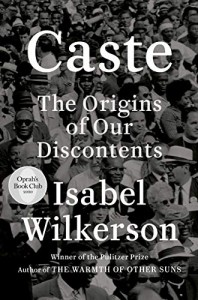 The Pulitzer Prize–winning, bestselling author of The Warmth of Other Suns examines the unspoken caste system that has shaped America and shows how our lives today are still defined by a hierarchy of human divisions.
"Magnificent . . . a trailblazing work on the birth of inequality . . . Caste offers a forward-facing vision. Bursting with insight and love, this book may well help save us."— O: The Oprah Magazine
"This book has the reverberating and patriotic slap of the best American prose writing. . . . Wilkerson has written a closely argued book that largely avoids the word 'racism,' yet stares it down with more humanity and rigor than nearly all but a few books in our literature. . . . It's a book that changes the weather inside a reader."— Dwight Garner, The New York Times

In September 1969, a fumbling, cranky old church deacon known as Sportcoat shuffles into the courtyard of the Cause Houses housing project in south Brooklyn, pulls a .38 from his pocket, and, in front of everybody, shoots the project's drug dealer at point-blank range. The reasons for this desperate burst of violence and the consequences that spring from it lie at the heart of Deacon King Kong.
"A mystery story, a crime novel, an urban farce, a sociological portrait of late-1960s Brooklyn: McBride's novel contains multitudes… He conducts his antic symphony with deep feeling, never losing sight of the suffering and inequity within the merriment." — The New York Times, Top 10 Books of 2020
"Shouldn't we just get it over with and declare McBride this decade's Great American Novelist?…McBride has a way of inflating reality to comical sizes, the better for us to see every tiny mechanism that holds unjust systems in place." — Los Angeles Times

Ghetto-born, Winter is the young, wealthy daughter of a prominent Brooklyn drug-dealing family. Quick-witted, sexy, and business-minded, she knows and loves the streets like the curves of her own body. But when a cold Winter wind blows her life in a direction she doesn't want to go, her street smarts and seductive skills are put to the test of a lifetime. Unwilling to lose, this ghetto girl will do anything to stay on top.
"Winter is nasty, spoiled, and almost unbelievably libidinous, and it's ample evidence of the author's talent that she is also deeply sympathetic." ― The New Yorker
"Winter is precious, babacious, and as tough as a hollow-point bullet." ― Salon.com

The long-anticipated sequel to Sister Souljah's million copy New York Times bestseller The Coldest Winter Ever. Winter Santiaga hit time served. Still stunning, still pretty, still bold, still loves her father more than any man in the world, still got her hustle and high fashion flow. She's eager to pay back her enemies, rebuild her father's empire, reset his crown, and ultimately to snatch Midnight back into her life
"The second novel follows Winter to a temptation-packed purgatory . . . LIFE AFTER DEATH . . . joins its predecessor — and the rest of Sister Souljah's work — in illuminating both the glamour and the danger of urban life." – The Atlantic
"An inventive sequel . . . . Souljah's fans will recognize familiar themes from her earlier realistic coming-of-age novel, while this raw and otherworldly tale conveys the terrible consequences of Winter's poor choices, which will haunt her until she begs for redemption." – Booklist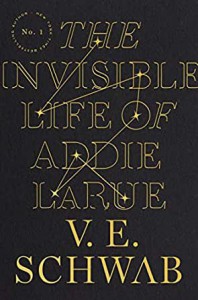 France, 1714: in a moment of desperation, a young woman makes a Faustian bargain to live forever and is cursed to be forgotten by everyone she meets. Thus begins the extraordinary life of Addie LaRue, and a dazzling adventure that will play out across centuries and continents, across history and art, as a young woman learns how far she will go to leave her mark on the world.
"One of the most propulsive, compulsive and captivating novels in recent memory."―Washington Post
"Schwab's page-turner is an achingly poignant romantic fantasy about the desperate desire to make one's mark on the world." ― Oprah.com, Best LGBTQ Books of 2020

Heather McGhee's specialty is the American economy — and the mystery of why it so often fails the American public. From the financial crisis of 2008 to rising student debt to collapsing public infrastructure, she found a root problem: racism in our politics and policymaking.
"Required reading to move the country forward . . . Every so often a book comes along that seems perfectly timed to the moment and has the potential to radically shift our cultural conversation. [The Sum of Us] is one of those books. . . . It is a sometimes angry or frustrated book, rooted in McGhee's long career at Demos trying and mostly failing to secure legislation that would benefit the public. But in the end, it's a hopeful book because McGhee's vision is so clear and so convincing." — Chicago Tribune
"If everyone in America read this book, we'd be, not only a more just country, but a more powerful, successful, and loving one. A vital, urgent, stirring, beautifully written book that offers a compassionate roadmap out of our present troubled moment." — George Saunders, New York Times bestselling and Booker Prize–winning author of Lincoln in the Bardo


On Earth We're Briefly Gorgeous is a letter from a son to a mother who cannot read. Written when the speaker, Little Dog, is in his late twenties, the letter unearths a family's history that began before he was born — a history whose epicenter is rooted in Vietnam — and serves as a doorway into parts of his life his mother has never known, all of it leading to an unforgettable revelation.
"A stunningly written journey that … explores how race, masculinity, addiction and poverty are seen in our country — all topics that feel especially significant today." — WSJ. Magazine
"Vuong is masterly at creating indelible, impressionistic images…Vuong beautifully evokes [Trevor's] seductive power over Little Dog: This is some of the most moving writing I've read about two boys experimenting together…The book is brilliant in the way it pays attention not to what our thoughts make us feel, but to what our feelings make us think. To what kinds of truth does feeling lead? Oscar Wilde famously quipped that sentimentalism is wanting to have an emotion without paying for it, but Little Dog has paid and paid, and the truths arrived at in this book are valuable precisely because they are steeped in feeling." — Justin Torres, The New York Times Book Review

Seventeen-year-old Samuel Sooleyman comes from a village in South Sudan, a war-torn country where one third of the population is a refugee. His great love is basketball: his prodigious leap and lightning speed make him an exceptional player. And it may also bring him his big chance: he has been noticed by a coach taking a youth team to the United States.
'Grisham's books are smart, imaginative, and funny, populated by complex interesting people' — The Washington Post
'A superb, instinctive storyteller' — The Times

Somewhere out beyond the edge of the universe there is a library that contains an infinite number of books, each one the story of another reality. One tells the story of your life as it is, along with another book for the other life you could have lived if you had made a different choice at any point in your life. While we all wonder how our lives might have been, what if you had the chance to go to the library and see for yourself? Would any of these other lives truly be better?
"A feel-good book guaranteed to lift your spirits."— The Washington Post
"An absorbing but comfortable read…a vision of limitless possibility, of new roads taken, of new lives lived, of a whole different world available to us somehow, somewhere, might be exactly what's wanted in these troubled and troubling times." — The New York Times

A time capsule at the Park Street Library at the Lyric will soon be sealed and locked way, with the hopes that a future generation of library customers will be there when it's opened in a quarter-century to examine the contents and remember and reflect on 2021, the year the new library was completed.
The project, organized by Graciela Rivera, branch manager at the library, included contributions from library staff, friends and supporters of Hartford Public Library as well as families and children from the Frog Hollow neighborhood. With COVID-19 being front of mind today, an HPL-branded face mask and a 3D model of the coronavirus were among the items that will be placed in the time capsule.
Hartford Public Library President and CEO Bridget E. Quinn, who spoke at a dedication ceremony for the time capsule, noted that it had taken more than 25 years for the new Park Street library to come to fruition. Among the documents selected for inclusion was the agenda of  a 1998 community meeting where Ana Alfaro, a longtime booster of a new library in the Frog Hollow neighborhood and a member of HPL's board of directors, discussed the project.
"Even though 25 years sounds like a really, really long time, this community has been working way longer than that to get to where we are today," Quinn said. She said she included in the time capsule a letter to future HPL leadership "that's essentially a love letter to Hartford and a wish for Hartford to continue to invest in education and community so that places like this are the norm in every part of the city."
Visitors at the library were invited to write their own letters to future library customers. Some addressed the letters to themselves, with the hope that they would be back at the Park Street Library at the Lyric in 25 years to be there when the time capsule is opened.
Alfaro's contribution included photographs from the new library's ribbon-cutting and grand opening celebration, as well as a signed tribute from staff at Eversource Energy, where she works as a coordinator of volunteers. The utility donated $100,000 toward the library's community room. She also wrote a letter detailing the decadeslong effort to get a new library in the neighorhood.
"This is why we advocated for this building 35 years ago … we knew that this was important," Alfaro said as she looked out at those at the ceremony. "What we didn't know is it was going to take 35 years to happen. But what I know today, and the message I would like to leave with you, is always, always get involved if you believe in a cause in your community. Never give up the idea … if you believe it's important and a cause you really want to advocate for, you've got to stay with it."
See below for a sampling of some of the items that will be included in the time capsule.
Christmas was Richard Welling's favorite time of the year, and just in time for the holiday, the Hartford History Center at Hartford Public Library has received a generous gift from the late Hartford artist's family.
Welling, who died in 2009, chronicled Hartford's changing skyline for decades in well-known pen-and-ink line drawings and became the city's unofficial artist-historian. In some instances, he was hired by developers to sketch buildings under construction.
His daughters Debrah Welling and Lisa Welling Riss recently donated dozens of his works including line drawings, lino block prints and previously unpublished writings that chronicle his schooling in West Hartford, his military service as a teenager during World War II and his career as an artist. The items will be catalogued and added to the Hartford History Center's existing online Richard Welling Collection.
"Richard Welling brought to all of us a line that was uniquely graceful and clear, innovative and evocative," said Brenda Miller, executive director of culture and communication and head of the Hartford History Center. "He did more than just preserve the image of a place, he captured the essence of that place and then he shared it with all who viewed his work. To make his art available for public research here in the Library's Hartford History Center helps us to further document a period of great change in this city's-built environment, and we find that invaluable."
Debrah Welling said the family went to some length to sort through thousands of works their father left behind when he died, spending hours in his studio/apartment in Hartford sorting through boxes and portfolios.
"We felt it was our obligation to protect the legacy of his work, and it's quite a record of a time period," she said of the family's efforts to preserve his drawings by donating them to institutions like the Hartford Public Library where they can be digitized and made available for public viewing. "He wasn't a painter, he made drawings, they were of buildings and cities and they have historical value."
She said her father's interest in drawing buildings stemmed from his love of mechanical things and understanding how the world around him worked.
"I've always been a sucker for construction work," he told The Hartford Courant in 1985. "I can look at it for hours. This way, I get paid for it."
Black-and-white line drawings also made sense for the artist, since he was born colorblind, Debrah Welling said.
Welling's work also included scenes of demolition of historic buildings to make way for the new construction, and he told reporters that he was forced to relocate his Hartford studio four times as the buildings he worked out of were faced with the wrecking ball.
"He joked that when Welling moves in they know the building is going to come down," Debrah Welling said.
While the majority of his drawings were in Hartford, he also traveled to New York City, where he had studied at the world-renowned Parsons School of Design, and drew scenes there. After 9/11, he donated drawings of the construction of the twin towers at the World Trade Center to the New York Historical Society.
But Debrah Welling said her father never strayed too far from Hartford. He loved the city where he had spent his life, and a fear of flying meant he never traveled overseas, except as a soldier in World War II, where he was transported there and back on a troop ship.
In addition to his drawings, Welling wrote several books on artistic techniques and taught drawing classes to youths in Greater Hartford, some of whom went on to have careers in art or architecture.
His love of Christmas, his daughter said, was just one of his eccentricities. He would decorate his apartment/studio with an abundance of holiday lights that remained there yearround and spent all year long ordering gifts to distribute around the holiday. An artificial Christmas tree remained up all year too.
"He was an individual and he had a definite artistic sensibility and a playfulness too," Debrah Welling said.
See below for a sampling of some of the works that were recently donated to the Hartford History Center.
Last year was particularly disorienting for youth in Greater Hartford as COVID-19 forced them to abandon their classrooms for online learning and important milestones like proms, birthday parties and graduations had to be postponed.
And the summer brought social justice protests that put a spotlight on racial inequality in Connecticut and across the country.
With those themes as the backdrop, the Hartford Foundation for Public Giving last year asked students throughout the region to submit works that captured their thoughts and emotions in the time of pandemic and protest. That call culminated in the Art in Action: Young Artists' Vision of 2020 touring exhibition which made its last stop at Hartford Public Library's Downtown Library, with a closing reception held Thursday, Dec. 14.
Here is a sampling of the artists' work, as well as statements they submitted to accompany them:
For more information about the artists, or to get a closer look at their work, click here.
By Tricia Haggerty Wenz
Ana Alfaro is a local television host, a coordinator of volunteers for Eversource Energy and gives back to her Hartford community in so many ways, including serving on the Hartford Public Library Board of Directors.
She was recently selected as a "Frog Hollow Hero" and was featured on a mural in her neighborhood as part of a project by the Southside Institutions Neighborhood Alliance (SINA).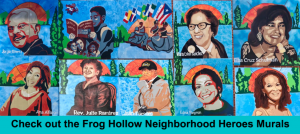 Congratulations on your mural!
It is the ultimate honor for me and I still can't believe it! Driving by and seeing my face? Oh my gosh!  The volunteers and artists did a fantastic job.  I am so grateful to SINA  and I hope this project continues and we can honor more unsung heroes in our community doing important work in Frog Hollow.
Tell me about your path to Hartford.
I was born in Honduras and then came to the Bronx with my family when I was 13. Many years ago, Hartford began a campaign to recruit Latino police officers. A number of my family members applied and became police officers. We moved up here for that opportunity and I never looked back.
How did you adjust to your new world in Hartford?
When I moved to Hartford, I discovered NBC Channel 30 — Adelante Spanish TV show.   It was through that station and television show  that I learned about all that was happening within the Latino community. It was not only a source for opportunities and resources for me, it was also a source of ways to give back to the community.  The station opened my eyes to volunteerism and I began getting involved with more and more groups. Eventually I realized that hosting a TV show is something I can do as well. And so, I began my own TV show. And now "El Show de Analeh" is in its 15th year.
I am not sure there is a bigger champion of giving back to the community than you. You have volunteered for countless organizations in Hartford.
For me it is like an addiction – a good addiction! And in some ways and extension of my family.  It is humbling to see the difference you can make sometime with just giving a few hours to an organization and the community. Our most recent toy drive distributed 500 toys to community agencies serving children and teens.  The mission of the Analeh Annual Holiday Toy Drive is to bring Christmas joy to children and it was accomplished thanks to the generosity of so many donors, toy recipient agencies, all the volunteers and the community.
You played such a big role in making the new Park Street Library @ the Lyric happen.
This was a project of more than 30 years in the making.  A group of us have been wanting to see that happen for so long. It is a transformative project for the Library, Park Street and the entire community. I am so happy to see that dream come to life.
Part of your volunteer works include being a board member to the Hartford Public Library. How do you see the Library serving the Latino community?
"The Library is so much more than books and can be life-changing for people in our Latino community – especially when it comes to our health and preventive topics around health. I am especially proud of the work the library does around immigration and supporting immigrants through classes like ESL and many other resources. The Library is a one-stop shop and has helped so many people move forward. "
"A place like no other. That is so true."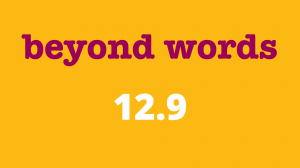 Please join us tonight to watch Beyond Words, the Hartford Public Library's annual fundraising event, live from the Hartford Marriott Downtown.
The event is being broadcast in partnership with HPATV and the stream will begin at 6:30 p.m. with a 30-minute prerecorded program. The live program from the Marriott will begin around 7 p.m.
Beyond Words can be viewed on the following platforms:
Hartford Public Library Facebook page:
www.facebook.com/HartfordPublicLibrary
Please join us here if you'd like to follow along and comment from home
Hartford Public Access Facebook page:
www.facebook.com/hartfordpublicaccess/
HPATV.org:
www.hpatv.org/educational-channel-95
The featured speaker will be Christopher T. Brown, HPL Albany Branch and Community Hub Manager, who will show a behind-the-scenes documentary about the making of his upcoming film "Thoughts are Things," a story about the power of libraries.
The program will also be carried live on television on HPATV's Comcast Xfinity Cable TV EDU Channel 95 and Frontier Cable TV EDU Channel 6031. HPATV is also available on the Roku TV, Apple TV and Amazon TV apps.
For those who miss the live presentation, the program will be available for repeat viewing on the Hartford Public Library Facebook and YouTube channels, and will also be rebroadcast on HPATV's Educational Channel.
To support Beyond Words and all the work the Hartford Public Library does each day, click here.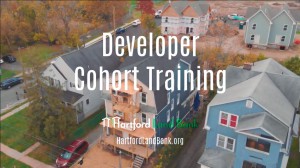 Hartford Public Library is partnerning with the Hartford Land Bank on a new program to train city residents to redevelop blighted homes in their neighborhoods.
The first cohort of 20 would-be developers will begin an intensive, two-week training program on Saturday, Dec. 4, at the new Park Street Library @ the Lyric. Free child care and food will be provided. The goal is to give residents the skills they need — as well as special financing — to rehab homes across that city that have fallen into disrepair and have been acquired by the Hartford Land Bank.
"We are happy to be able to host this program in collaboration with the Hartford Land Bank and support their efforts to boost home ownership in the City of Hartford," said Hartford Public Library President and CEO Bridget E. Quinn. "When we embarked on plans for an expanded library on Park Street it is exactly programs like this that we hoped to offer to the community."
Registrations for the first cohort have closed but the goal is to host additional training sessions in the future. There are no formal requirements to participate, and past criminal convictions are not a barrier to apply, but the land bank is looking for residents with construction skills or those with business aptitude and plans to partner the two types of individuals to form small development groups. The organization has received a $1 million commitment from the Hartford Community Loan Fund to provide low-interest loans to the cohort graduates to help them finance the renovations.
"This is a real opportunity to build wealth among our city's residents while redeveloping blighted properties," said Hartford Land Bank Chief Executive Officer Arunan Arulampalam, who is also a member of the Hartford Public Library Board of Directors. "We have faith that those who live in Hartford are our best asset in rebuilding our neighborhoods."
The Hartford Land Bank is a nonprofit and the first organization of its kind in Connecticut. Its goal is to acquire blighted and tax-delinquent properties and prepare them for restoration by a community-based developer in an effort to create new affordable housing and boost home ownership in Hartford. According to the U.S. Census Bureau, fewer than 25% of homes in Hartford are owner occupied.
About 300 Hartford residents submitted applications for the first round of training, said Yahaira Escribano, the finance and programs officer for the Hartford Land Bank. Selecting the 20 finalists for the cohort was "pretty tough," she said. "All the applications were amazing."
Escribano said the training program hopes to build generational wealth among Hartford families by offering them opportunities to own a home that will grow in value.
"It's Hartford residents revitalizing the community for Hartford residents," she said. "We want to create a pipeline for Hartford developers."
For more information visit www.hartfordlandbank.org and register for emails to learn when the next session will be offered.
Hartford Public Library will expand hours of operation across its branches in January, including opening the Downtown Library on Main Street on Sunday afternoons.
Branches that were previously open two days a week will open an additional weekday, and the Sunday hours Downtown coincide with the return of the popular Baby Grand Jazz concert series, which will have a limited in-person audience in addition to being available for online viewing. In total, the changes will add 34 hours of service each week across the library system.
"We are pleased to be able to once again expand our hours of operation and to open our branch libraries an additional day each week," said Hartford Public Library President and CEO Bridget E. Quin. "We know our customers like the convenience of their neighborhood branches and we hope the extra hours make it easier for them to find time to visit."
The new schedule, effective Jan. 2, 2022, is as follows:
Albany Library
1250 Albany Ave., Hartford, CT 06112
Tuesdays and Thursdays: 10 a.m. to 6 p.m.
Fridays: 10 a.m. to 5 p.m.
Barbour Library
261 Barbour St., Hartford, CT 06120
Mondays, Tuesdays and Wednesdays: 10 a.m. to 6 p.m.
Connecticut Foodshare distributions will be held the second and fourth Thursday of each month from 3 p.m. to 4 p.m.
Camp Field Library
30 Campfield Ave., Hartford, CT 06114
Tuesdays and Thursdays: 10 a.m. to 6 p.m.
Fridays: 10 a.m. to 5 p.m.
Downtown Library
500 Main St., Hartford, CT 06103
Mondays, Tuesdays, Wednesdays and Thursdays: 9 a.m. to 6 p.m.
Fridays: 9 a.m. to 5 p.m.
Saturdays: 9 a.m. to 5 p.m.
Sundays: 1 p.m. to 5 p.m.
Dwight Library
7 New Park Ave., Hartford, CT 06106
Mondays, Wednesdays and Thursdays: 10 a.m. to 6 p.m.
Park Street Library @ the Lyric
603 Park St., Hartford, CT 06106
Mondays and Wednesdays: 10 a.m. to 6 p.m.
Fridays: 10 a.m. to 5 p.m.
The Ropkins Library and the Boundless Library @ Rawson will remain closed to the public.
Hartford Public Library's Downtown location reopened to in-person visits in July 2020 after a four-month closure due to COVID-19. Branches reopened in May and July of this year. Masks are required in all Hartford Public Library locations.