Hartford Public Library is pleased to announce that Dylan Waddington of Andover, Connecticut, is the 2023 recipient of the Caroline M. Hewins Scholarship, given annually to promising library school students who intend to become children's librarians.
Dylan currently works for the Willimantic Public Library as a Library Technical Assistant. She is currently working towards getting her Masters in Library Science degree from the Texas Woman's University. "Libraries create a welcoming, inclusive, and fun space where children can feel free to express their creativity and imagination and I love being a part of that." Said Dyaln.
Can you tell us a bit about your background and how you became interested in a career in Libraries?
I began my career as a preschool teacher after taking early childhood education classes in college. I loved working with young children, but I was looking to make a career change. I remembered some of my favorite childhood memories, which included going to storytime at the Mary Cheney Library in Manchester. It was at that point that I thought I might want to be a children's librarian. I immediately looked for a job in a library so I could see if it was a good fit for me. I ended up loving it and haven't looked back since! I am now pursuing a Master's of Library Science degree.
Tell us a little bit about your experience volunteering and working in libraries.
I have worked in three libraries. I worked at the Windsor Public Library, and the Jonathan Trumbull Library, and am currently employed at the Willimantic Public Library. The main focus of my work in libraries has been running programs for children. My favorite programs to do are arts and crafts classes as well as storytimes. Another part of my job that I love is purchasing picture books for the collection. It's a fun and very rewarding part of the job. I love that I found a career that utilizes both my early childhood education background and my art degree.
What are your goals for your library career?
My goal is to be a children's librarian and to do my part to instill a love of reading and learning for young children. Libraries create a welcoming, inclusive, and fun space where children can feel free to express their creativity and imagination and I love being a part of that. I want to continue to serve my community by offering educational and engaging programs and events for children and families. I also want to participate in as many outreach opportunities as I can to spread awareness of what amazing resources public libraries have to offer.
What do you enjoy about working with children?
Working with kids is the best! It's so much fun getting to witness the curiosity and imagination of children in the library. I love doing STEAM activities with kids because I get to see their natural inquisitiveness and enthusiasm for approaching problem-solving and exploration. Being able to build connections with children and their families is the most rewarding for me.  A librarian gets to play a unique role in being a part of a child's educational journey and show them how much fun reading can be and I'm excited to be a part of that.
Have any book suggestions?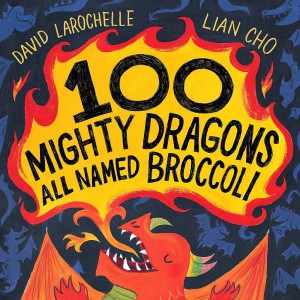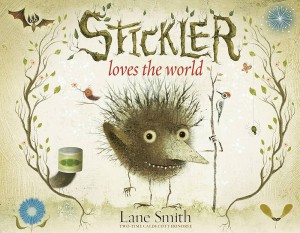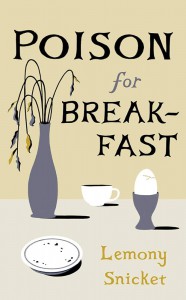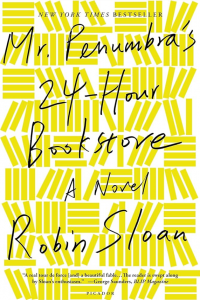 Currently, my favorite storytime book is 100 Mighty Dragons All Named Broccoli by David LaRochelle. It always gets a laugh from the kids and the adults. The kids love to count along and try to figure out how many dragons are left on each page. It's a really unique counting book with a lot of really funny moments.
Stickler Loves the World by Lane Smith is another picture book I love! It's such a fun story with absolutely adorable illustrations. I love the message of this book about appreciating the little things in life and seeing things from different perspectives.
One of my favorite books is Poison for Breakfast by Lemony Snicket. It's so delightfully weird. It's a quick read, but very thought-provoking, peculiar, and witty.
I am currently reading Mr. Penumbra's 24-Hour Bookstore by Robin Sloan. This is the second book I've read by him and he is quickly becoming one of my favorite authors. I really love his writing style and quirky characters.
What is your favorite library memory?
As a child, I loved going to storytime and then checking out books and movies afterward- I distinctly remember checking out the VHS of A Land Before Time a few dozen times! As an adult working in libraries, it's such a privilege to be able to facilitate those experiences and help create lasting memories for children in my community. It's nice to spend time getting to know my patrons when they come to my programs because I am playing a part in building their library memories.
Is there anything else you would like to share?
I'm just so grateful to be the recipient of this scholarship!  It's a great feeling to be valued in my field, and I hope that I will inspire others to see this field as a rewarding and inspiring career path.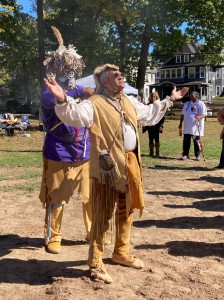 Celebrate indigenous identity and culture at the Saukiog Harvest Festival! Saukiog, sometimes spelled, Sickaug or Suckiaug is the Indigenous name for Hartford. Join us at the EHI Equestrian and Therapeutic Center on Saturday, October 14, 2023 from 10 a.m. – 4 p.m. for a full day of live performances, panel discussions, storytelling, music and dances, food, vendors, and community organizations.
Free event! All ages welcome. Rain or shine!
SATURDAY, OCTOBER 14 | 10AM – 4PM | 337 VINE STREET 
Dancers
Chief Jay Strong Buffalo
Quan Piper
Richard Cowes (Dancer Educator)
War Chief Kicking Bear Piper
Golden Paugussett Tribal Nation
Dana Washington
Kendall Washington
Jeremiah Craggett
Albert Sergeant
Drummers/Singers
Young Bloods
Mixashawn Rozie
Shelter Building Workshop
Storyteller
Panelists
Mark Allen
Chenille Jake
Darlene Kascak
Kaleb Garrett
Senator Anwar
Vendors
The Metis Cabin
Golden Hill Paugussett -Tribe Quan Piper (Vendor)
Mixashawn Rozie (Author)
War Chief Kicking Bear Piper
Golden Paugussett Tribal Nation
Gabriel Gamboa De La Cruz
Rootswear
CEO Boss Accessories
Community Partners
UConn health
Keney Park Sustainability
CT Land Conservation
CT Explored
The Audubon Society
Witness STONES Project
American Senior Benefits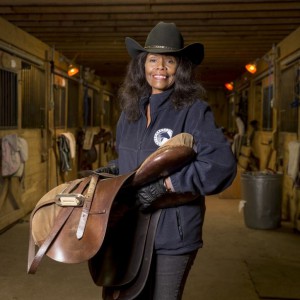 Patricia Kelly is a former U.S. marine, award-winning community leader and equestrian trailblazer with a storied history as a Black cowgirl, Patricia E. Kelly has been at the helm of the Hartford, CT-based non-profit youth organization Ebony Horsewomen, inc. Equestrian & Agricultural Center for the past 30+ years.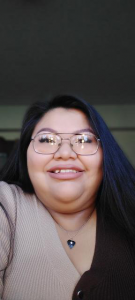 Chenille Jake is from Bread Springs, New Mexico, located in the Eastern agency of the Navajo Nation Reservation. Right now, she is a music major at Trinity College, and will be completing her degree this coming school year. Chenille is a part of the planning committee for the Saukiog Harvest Festival, a member of the Trinity College Land Acknowledgement Committee while being a student worker at Trinity College Office of Multicultural Affairs, which allowed me to work on bringing indigenous and native representation on my college's campus and off campus.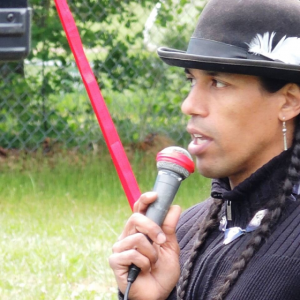 Annawon Weeden was born & raised on the Narragansett Tribal reservation in Charlestown Rhode Island, Annawon eventually made his home in his mother's Wampanoag community located in Mashpee, MA. Following in his father Tall Oak's footsteps, Annawon began sharing the culture of his tribes with his family during public programs and performances at a very young age. As an adult, Annawon's passion for preserving the culture has been clear throughout decades spent working at Plimoth Plantation (Museum Interpreter/Outreach Educator) and Boston Children's Museum. Although many have witnessed the accomplishments and contributions made throughout his journey, in October of 2016 Congressman James "Jim" Langevin took special notice and decided to commemorate the life efforts of Annawon, awarding him with a Congressional Honor as Culture Bearer for the entire New England region during the Tomaquag Museum Annual Honoring reception. Currently self-employed, Annawon dedicates much of his time visiting schools, colleges, museums, libraries, birthdays, corporations and more, as he continues his efforts to correct misinformation and misrepresentation of indigenous people. Annawon has found many ways to educate any audience. On stage or in the classroom, his ability to share his tribal culture has been sought after by many institutions such as: Smithsonian, National Geographic, Scholastic, PBS, History/Discovery Channel, Harvard, Nike, Reebok, & many other corporate, educational and environmental organizations.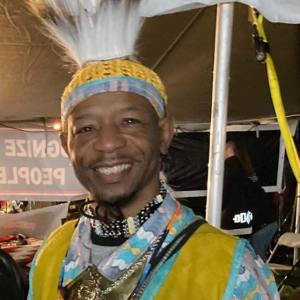 Chief James Strong Buffalo, is The Assistant Principal Chief in the Itsula Nation Inter-tribal Federation and Principal Chief of the Wolf Band (Aniwahya) of Connecticut. He was raised in Phoenix, Arizona by a strong Indigenous single mother of three and first born of twins. Introduced to the Navajo culture as a child. For the past 39 years after relocating, he now resides in Connecticut. He has walked the path of the red road and indigenous heritage most of my life. Ancestry and descendent from the Blackfeet Saponi, Cherokee and an enrolled member of the itsula Nation. A northern traditional dancer, regalia maker and advisor to the ways of our people. Elected Director of itsula Organization Department of Public Affairs with 17 years of experience in human services and medical field.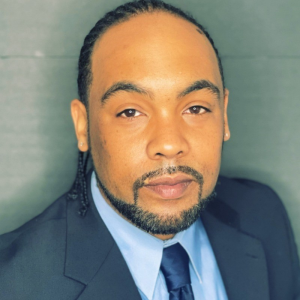 Kaleb Garrett started his hands-on experience working in the Indigenous community of the Pequot and Mashantucket Tribes while working for the Foxwoods Resort and Casino in 2007. Since t hen Kaleb has been an ambassador of Native American culture and awareness here in Hartford CT, Kaleb was raised in Hartford and worked on a Federal Indian Reservation, he found it evident that Hartford was missing the vibrance and vibration of Native Americans. He found that there are still a great number of native American s unrecognized in CT and their culture and existence is overlooked. Indigenous people continue to live on Kaleb J. Garrett is of mixed heritage, which he calls afro indigenous. He is African American and Native American of an inter-tribal group of Nansemond,, Haliwa, Saponi and Tuscarora tribes. Over the years working for various companies in the City of Hartford from major law firms Mc Carter English and Day Pitney to Non-Profits Urban League of Greater Hartford, United Way, and Connecticut Public Broadcasting, his passion has always been to have Powwow in the capital city to bring unity across cultures. Kaleb identifies as an Indigenous African American. Kaleb spends his spare time teaching youth and various families how to make Dreamcatchers. His interests are interior decorating, household management, networking, collaborating with local organizations and celebrating indigenous awareness. Kaleb has also started a Connecticut Indigenous Alliance over the past 2 years and is an active committee member of Hartford Harvest Festival.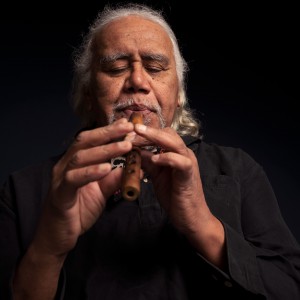 Lee Mixashawn Rozie has been a practicing multidisciplinary and internationally acclaimed Jazz artist for the past three decades. Mr. Rozie holds a degree in History and Ethnomusicology from Trinity College and is equally at home in academic and cultural settings. Beginning from the point of Indigenous artist, using ancient cultural principles, maritime arts and historical data, both written and oral, he has developed a system of "Hemispheric Principles" to inform and guide his artform, more directly referred to as "Wave Art." sonic, aquatic percussive and harmonic. Mixashawn offers musical performance and educational workshops on Indigenous music traditional and contemporary, as well as original workshops that utilize his extensive experience as performer, Indigenous artist and educator to inspire creativity and natural expression for all ages.
Dana Jackson-Washington, Midnight Owl, is a Clan Mother, with heritage of New England and Vinginia tribes. She is Narragansett descendant and Nipmuc tribal member who lives in CT. Dana is an Eastern Blanket dancer, member of several Women's Healing Circles and holds positions throughout the Native country. She is involved in social justice activism across the region, for. Truth & Reconciliation of "Every Child Matters", MMIW movement, Human mascot removals, Language Preservation, Water preservation, and Native Unity efforts. Dana lends her passion to supporting members of underserved communities access healthcare solutions, to prolong healthy lifestyles. Dana is joined by her daughter Kendall, Prancing Pony, who is a blanket dancer, high school tri-athlete of volleyball, basketball and lacrosse. Kendall leads a regional Native youth program that unites traditional teachers, mentors and educators with our beautiful Native children. She also enjoys learning beading techniques and hosts a podcast that brings attention to Native issues across Turtle Island.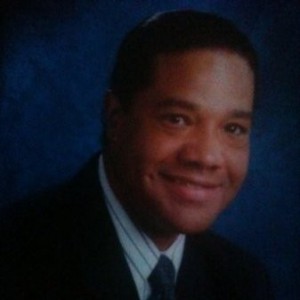 Mark Allen (Neez-tuck-um/Two Rivers) is indigenous to the Greater Hartford area and whose Native lineage and roots are home grown to New England. He is a graduate from University of Massachusetts: Amherst and was active in the Native American Student Association, completing internships with the Commission on Indian Affairs in Boston MA, and with the Office of Indian Affairs here in Hartford, CT. Mark has been active in the Native American community working on the repatriation of Indigenous remains, sacred items and proper representation for Native artifacts. Prior to his graduate studies he was employed with the former American Indians for Development (AID) in Meriden, CT and held a position as a Board Member.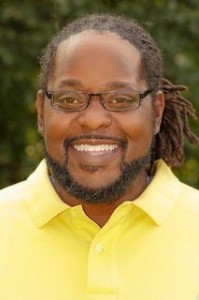 Herb Virgo is the founder and Executive Director of the Keney Park Sustainability Project (KPSP). KPSP began as a program of the Family Day Foundation, established to provide hands-on training, on-site demonstrations, outreach, and community collaborations that help families become more self-sustainable and environmentally conscious while preserving the historic Keney Park. KPSP is now the new name of the non-profit organization. Keney Park Sustainability Project currently occupies a City-owned building in Keney Park, directly adjacent to the project site, and has a number of programs that have demonstrated strong, multifaceted connections to the affected community. The Executive Director of the Keney Park Sustainability Project, Herb Virgo, has over twenty years of experience working with the target population. He is a member of the Climate Stewardship Council and works closely with the Public Works Department in Keney Park. Herb Virgo is a certified Forest Practitioner and a certified Tree Warden. Herb Virgo is a member of the Connecticut Urban Forest Council and a member of the Governor's Council on Climate Change Working and Natural Lands Working Group [WNLWG]. Herb Virgo is also the recipient of the 2021 COEEA Excellence in Environmental Stewardship Award.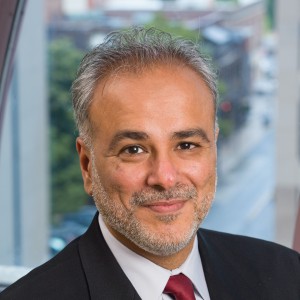 State Senator Saud Anwar was first elected to the Senate in February 2019 to represent the residents of the 3rd State Senate District towns of East Hartford, East Windsor, Ellington and South Windsor. Saud was first elected to public office in 2011 as a member of South Windsor's Town Council. He has served two terms as South Windsor mayor, once from 2013 to 2015 and once from 2017 to 2019. Saud is a medical doctor with specializations in treating lung diseases and critical care medicine, occupational and environmental medicine. He currently serves as Chair of the Department of Internal Medicine at Manchester Memorial and Rockville General Hospitals. Saud was trained in pulmonary and critical care medicine at, and holds a Master's Degree in Public Health from, Yale University. Saud also works with humanitarian and peace initiatives on a local, national and global scale. He has organized medical missions for disaster relief, receiving citations for doing so from former Governor Jodi Rell, United States Senator Richard Blumenthal and Lieutenant Governor Susan Bysiewicz. In South Windsor, Saud is a founding member of the South Windsor Hunger Action Team, Zero Waste South Windsor and the South Windsor Alliance for Progress. He is also the founder of South Windsor Haiti School Inc., a board member of the South Windsor Community Foundation and is a former chair of the South Windsor Human Relations Commission. In Connecticut, Saud is the former commissioner of Asian Pacific American Affairs and served on the Health Equity Leadership Council of Connecticut, CT Health Foundation, and State Emergency Response Commission. Nationally, Saud has testified to the 109th Congress's Committee on Homeland Security, coordinated volunteer response to September 11, served as a consultant to the FBI's Multi-Cultural Advisory Committee and spoke at conferences for the Department of Homeland Security and the office of former Secretary of Homeland Security Janet Napolitano. Internationally, Saud served on peace missions to Israel and the Middle East, as well as medical missions to Haiti and Pakistan after natural disasters in those countries. He has spoken at conferences for Friends of Europe – Brussels and the United States Mission to the European Union, served as a consultant for the British Department of Communities and Local Government, and was Chief Coordinator for the Conference on Understanding Radicalization and De-Radicalization Strategies, which was broadcast live throughout the world. Saud has been recognized by the American Red Cross for his response to September 11 and received the FBI Director Robert Mueller Award for Community Leadership and Alliance Building, the Anti-Defamation League's Torch of Liberty Award, the National Council of Community and Justice's Human Relations Award, the Manchester Community College Leadership Award, the Department of Justice Attorney's Office Community Service Award, the South Asian Bar Association of Connecticut's Trailblazer Award, the Eastern Connecticut Health Network member physicians' Community Service Recognition Award and the Connecticut Bar Association's Citizen for the Law Award. Saud and his family, including wife Dr. Yusra Anis-Anwar, sons Taha and Taseen and his mother Zia Anwar, all live in South Windsor.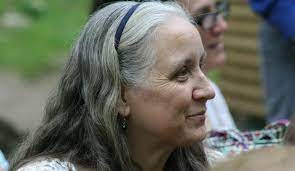 Darlene Kascak Education Coordinator & Traditional Native American Storyteller, Schaghticoke Tribal Nation (STN) Darlene's experience as an educator, tour guide, museum assistant and Traditional Native American Storyteller has taught her the importance of educating both young and old about the many misconceptions and stereotypes about her ancestors. Her style of teaching from a Native American's point of view allows children and adults the opportunity to have a new understanding of Connecticut's Indigenous Peoples lives both in the past and in the present.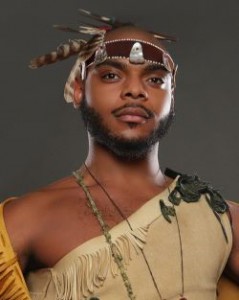 Jeremiah "Feathered Wolf' Craggett is a Two-Spirit tribal resident, Medicine keeper, and businessman from the Cherokee Nation with ties to the Mashantucket Pequot tribe. Feathered Wolf is a reconnecting Native who has served the Mashantucket Nation's tribal community, Mashpee tribal community and the Paugusset Tribal Community educating on and engaging with traditional herbal and spiritual practices. Feathered Wolf has been commissioned by the city of New Haven to dance the eastern "Blanket Dance" that blends the divine masculine and feminine components to Honor the two-spirit identity that has been present in Indigenous communities since before colonialism. He has been recognized by former New Haven Mayor, Toni Harp with a proclamation as an "Herbalist healer in the Community" He also uses his ancestral knowledge and Social Media to educate on the intersection of Afro-Indigenous history and Identity. Feathered Wolf is a proud direct descendant of just a few of these names of power.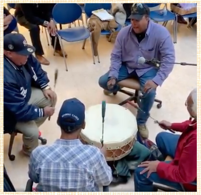 Young Blood Singers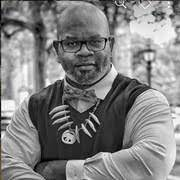 Richard Cowes, Soaring Bear, is a tribal council member of the Golden Hill Paugussett Nation, and resident of West Haven, Ct. He is an Eastern Woodland, Eastern War dancer. Richard has been employed with New Haven Public Schools for the last 14 years, holding positions of long-term sub, paraprofessional, 7/8 grade mathematics teacher, and currently GED Facilitator/Lead Teacher at New Haven Adult and Continuing Education. Richard holds a B.S. in Communication from New York University, and is finishing a Masters in STEM at Albertus Magnus College. Richard sits on the Board of Directors of the IAIS museum in Washington, Ct, and besides participating in/on various other Native American forums, Richard is also working toward helping to create and implement Native American and African American content/curriculum to be used in the K-12 public school system.
War Chief Kicking Bear Piper Golden Paugussett Tribal Nation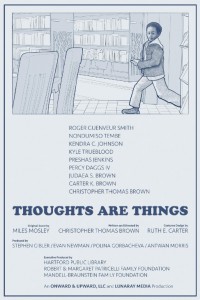 Christopher Brown, Production Manager of HPL studios, recently wrote and directed Thoughts Are Things, a short film executive produced by Hartford Public Library (HPL). "Thoughts Are Things is a story about the importance of the reading, libraries, and small acts of kindness" said Christopher. "Neither of which are popular subjects, so it's an honor to see the film be embraced in the way it has been. The little boy in the film that pulled himself up through reading, and the use of library represents me"
Thoughts Are Things has been making its way around the awards circuit and making a name for itself. The film won Platinum Remi Award for Dramatic Original short film production at WorldFest Houston International Film Festival 2022 and Best Short Film at Charlotte Black Film Festival. It was nominated for the 54th NAACP Image Award, Hollywood. Thoughts Are Things screened in the Hampton Block on August 8th at the Martha's Vineyard African American Film Festival. It was selected for Hollyshorts 2023 where it screened in SAG Indie Block on August 12th. Thoughts Are Things was also selected for the 2022 Palm Springs International Film Festival's ShortFest, in the Market Library.
The Martha's Vineyard African American Film Festival (MVAAFF) is one of the most accredited short film showcases. The film screened to a packed Hampton University: One of the Wonders of the World, HBCU Audience in the vineyard. Thoughts Are Things participated in the Facebook Virtual Winter MVAAFF from December 23-31, 2022, where it accumulated over 17.5k views by December 31, 2022.
HPL Studios is the media production arm of the Hartford Public Library that will provide access to media production tools and experts to support lifelong learners, partners and community stakeholders with guided learning and opportunities for self-paced exploration and content creation with digital storytelling as a means of workforce development.
HPL Studios will produce industry-standard- audio and visual content that represents, supports, and helps to innovate the culture of HPL, while inspiring and informing Hartford residents about the vast possibilities & career opportunities offered in professional media.
"The success of this film is evidence that reading, libraries, and small acts of kindness are subjects people appreciate. Thoughts Are Things is a testament to the vision and foresight of HPL CEO Bridget Quinn, who was the first to see the values in the story. We need more Bridget's. We need more visionaries, who are able to see outside the box" said Christopher Brown.
Thoughts Are Things is still making it's rounds and is excited to be included in more Film Festivals and hopeful to bring more awards home to Hartford.
For a full list of awards and festivals, see below:
The Pan African Film Festival
WorldFest Houston International Film Festival, where it won the Platinum Remi Award for Dramatic Original Short Production
March On Washington Film Festival
San Diego Black Film Festival
Charlotte Black Film Festival, where it won Best Short Film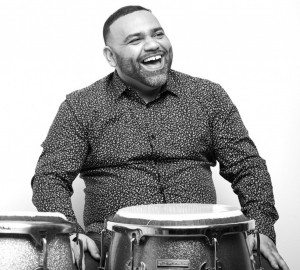 Nelson Bello, a well-known Connecticut-based percussionist and Hartford native, is featured on Hartford Public Library's (HPL) The Beat, a 24 hour streaming service featuring the some of the best of Hartford regional musicians. Nelson began his musical studies at the Hartford Conservatory Jazz Summer Program at age 13 and the Performing Arts Academy in Hartford Connecticut. At 15, he traveled to Cuba for the International Jazz Festival (with Latin Flavor, now better known as INSIGHT) and invited guest Pianist Chucho Valdez.
Nelson is co-founder of the Latin Jazz band TROMBEATZ. You can find their first recording titled A Caribbean Thing on The Beat. Over the years, Nelson performed with Andy Gonzalez, Cheo Feliciano, Ismael Miranda, Tony Vega, Charles Flores, Zaccai and Luques Curtis, among others.
The Beat is a collection of Hartford regional based music, curated by the Hartford Public Library and a group of Community Curators from the Hartford music community. Streaming the sounds of Hartford's diverse communities The Beat delivers commercial-free, curated music from artists who represent CT's Capital City. Jam, groove, or vibe out to Hartford's best tunes, which can be accessed, 24/7, through a user-friendly digital music platform, free of charge. You can also download your favorite tracks for free, as long as you are a Hartford Public Library card holder.
HPL is honored to have someone of Nelson's talents be included in The Beat. Discover your new favorite musician on the current The Beat's roster that includes up-and-coming artists and Hartford music legends. To learn more about The Beat head to their website: https://thebeathartford.co/
Our Communications and Marketing Director, Jess Emonds, had a chance to ask Nelson a few questions. Read the full interview below!
Can you tell us a bit about what you play/group/genre? How long have you been playing music?
I've been a percussionist for over 25 years and have played with many artists in both tropical music (salsa) and Latin Jazz. I am the co-founder of Trombeatz, and we specialize in Latin Afro Caribbean Jazz.
What made you want to become a musician or who inspired you to make music?
Listening to Tito Puente, Giovanni Hidalgo and local legends is what got me inspired to want to become a musician.
What is it about music that makes you feel passionate?
I love music of all sorts, but when I preform for the people and they love it, it gives me more drive to leave it all on the stage.
What is the best advice you've been given?
The best advice I was giving as a youth was "practice every day".
What is your favorite thing about Hartford?
My favorite thing about Hartford is the diversity! Every show I do, I see all ethnicities enjoying what we do.
Do you have a favorite library memory?
I remember as a kid, going to the original Park Street Branch to get books and later in life I gave workshops there.
Would you mind sharing what you are currently reading and/or listening too?
In my listing rotation I have various artists. Cuban singer and musician Alain Perez, Diego "El Cigala", who's a flamenco singer and Mario Bauzá, an Afro-Cuban Jazz musician, just to name a few.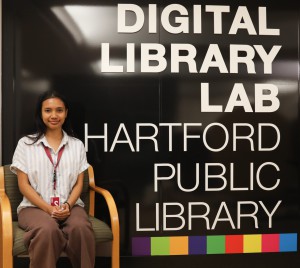 HPL's Digital Library Lab (DLL) welcomes Elviana Guterres as its summer intern. Elviana, or Via for short, will be with the Library's digital lab through the end of August. The DLL@HPL is a 1,900 square foot photography and digitization lab offering a full range of digitization services for for-profit and non-profit customers.
Via is a rising sophomore at Trinity College. She is from Timor-Leste, studied abroad in Hong Kong and attending Trinity College marks her first time in the United States. She intends on double majoring in Urban Studies and Environmental Science. When asked why she wants to go into that field, she replied "I am passionate about sustainability and interested in understanding the complexities of urban environments. By studying these disciplines, I hope to contribute to creating more sustainable cities and addressing environmental challenges."
Via has a passion for photography and is looking forward to taking some photography classes this upcoming school year. "One exciting aspect of working at the Digital Library Lab in Hartford Public Library is the opportunity to leverage cutting-edge technology and collaborate with experts to digitize, preserve, and provide global access to valuable digital collections. I am also interested in Photography; therefore, I am excited to be able to apply the skills in DLL and learn at the same time." Via said.
The DLL team is delighted to have such a bright and passionate intern this summer. When asked what's next for Via, she said "I also dream of opening a public library in my country, Timor-Leste, because we don't have one."
To learn more about the DLL@HPL on their website: https://www.hplct.org/library-services/dll/
Our Communications and Marketing Director, Jess Emonds, had a chance to sit down with Via her first week with the DLL. Read the full interview below!
What is your name, and where are you from?
My name is Elviana Guterres, and I am from Timor-Leste. This is my first time in the United States!
That's awesome! How are you liking it so far?
It's great. It's different, but I'm enjoying my time here. The country has a vibrant energy, and there are many things to see here. I've already visited iconic landmarks like the Statue of Liberty and prominent universities like Harvard University, which left me in awe. Overall, I'm having a fantastic experience and looking forward to discovering more of what the United States offers.
Where are you going to school, what's your major and what year are you?
I'm a rising sophomore at Trinity College here in Hartford. I am intending to double major in Urban Studies and Environmental Science. I am passionate about sustainability and interested in understanding the complexities of urban environments. By studying these disciplines, I hope to contribute to creating more sustainable cities and addressing environmental challenges.
That's really important work. What is one thing that excited you most about working at HPL?
One exciting aspect of working at the Digital Library Lab in Hartford Public Library is the opportunity to leverage cutting-edge technology and collaborate with experts to digitize, preserve, and provide global access to valuable digital collections. I am also interested in Photography; therefore, I am excited to be able to apply the skills in DLL and learn at the same time.
Super cool. I have a love of photography as well. Can you tell me about your favorite library memory?
I studied abroad at United World College Li Po Chun Hong Kong. I did the International Baccalaureate (IB), which is considered one of the most challenging school curricula. I remember I pulled all-nighters to write 4000 words of an extended essay at our school library.
Will you share what you are currently reading?
I am currently reading Designing your life by Bill Burnett and Dave Evans and Brainscape by Rebecca Schwarzlose
What's next for you?
Next semester, I am looking forward to taking some photography classes and am excited to take a documentary film class. I also recently applied for a grant to purchase a camera and start documenting my life. I also dream of opening a public library in my country, Timor-Leste, because we don't have one.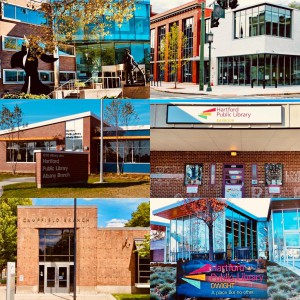 While the Downtown Library is temporarily closed, Hartford Public Library has redeployed staff to expand hours at our branch locations. Branches will operate on the schedule below beginning this week:
Albany Library
1250 Albany Ave.
Monday-Thursday: 9 am – 6 pm,
Friday: 9 am – 5 pm
Saturday: 9 am – 5 pm
Barbour Library
261 Barbour St.
Monday-Thursday: 9 am – 6 pm
Friday: 9 am – 5 pm
(On the second and fourth Thursday of each month Barbour will only be open from 3-6 pm to accommodate our Connecticut Foodshare distribution)
Camp Field Library
30 Campfield Ave.
Monday-Thursday: 9 am – 6 pm
Friday: 9 am – 5 pm
Dwight Library
7 New Park Ave.
Monday-Thursday: 9 am – 6 pm
Friday: 9 am – 5 pm
Park Street Library @ the Lyric
603 Park St.
Monday-Thursday: 9 am – 6 pm
Friday: 9 am – 5 pm
Saturday: 9 am – 5 pm
Sands / Ropkins
1750 Main St.
Monday-Thursday: 10 am – 5 pm
The Boundless Library @ Rawson (260 Holcomb St.) will reopen for public service from 3:30-5 p.m. on Tuesdays and Thursdays beginning the week of January 16th.
Once again Hartford Public Library is a designated venue for First Night Hartford and we've got plenty of activities planned to help you ring in 2023.
Here's the full lineup of events at the Downtown Library (500 Main St.)
2-6 p.m.: Mask decorating, New Year's wand craft, 2023 Happy New Year community coloring poster
2-7 p.m.: School choice information available
6-6:50 p.m.: Magic show with Ed Popielarczyk's comedy magic, balloon twister and flea circus ring master
8-11:30 p.m.: biblioDISCOteque, a disco-themed New Year's Eve party DJ-ed by Sonia Sol and Ym of Nimbus with a cash bar
Find the entire First Night Hartford lineup of activities at firstnighthartford.org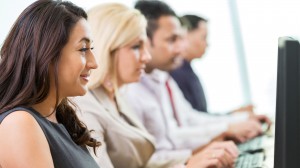 Do you or someone in your life want to brush up on basic computer skills? Hartford Public Library is offering this important training at all of its branches. Registration is recommended but walk-ins are welcome.
Learn:
Computer first steps
Internet basics
Using email
Creating a resume
Google
Microsoft Office
And more!
Classes will be held at regularly schedules times beginning this winter. Please see the complete schedule below.
Albany Library
2nd and 4th Tuesday of the month, 11 a.m., beginning Dec. 13th
Barbour Library
3rd Thursday of the month, 2 p.m., beginning Jan. 19th
Camp Field Library
1st Thursday of the month, 11 a.m., beginning Dec. 1st
Dwight Library
2nd and 4th Wednesday of the month, 11 a.m., beginning Dec. 14th
Park Street Library at the Lyric
Wednesday, Dec. 7th — English
Wednesday, Dec. 14th — Spanish
Beginning in January classes will be held the 2nd Wednesday of the month in Spanish, and the 3rd Wednesday of the month in English
Classes will use a combination of NorthStar and DigitalLearn.org to teach computer basics.
By Tricia Haggerty-Wenz
"There would be no life without water. It is the essence of everything" — Barbara A. Hocker
Trained as a fiber artist, Hocker weaves and layers photos, prints and paintings together, creating works on paper, panels and books. These are her visual expression of skies, waterfalls, streams, rivers, lakes, and the sea. Her exhibition, "Ebb & Flow," opens on the Hartford Public Library ArtWalk with a reception Friday, Dec. 2, from 5:30-7:30 pm at the Downtown Library, 500 Main St. It will remain installed through Jan. 22.
The following interview had been edited for length and clarity.
I love this exhibit. I am excited to learn more about you and your process.
Thank you.
You went to school for fiber arts your current work is photography and painting, Tell me about that transition.
In college I concentrated on tapestry weaving, printmaking and handmaking paper. After college I went in the direction of sculpture and now I've pretty much come back to paper and printmaking in a different way, working with monotypes – where you don't need a press to print.
How so?
My use of digital photography has me thinking more like a printmaker than a photographer. Cutting the paper in strips and weaving it together has actually brought me back to my roots and education around weaving.
The colors of the work are beautiful. Being in the presence of this exhibit you can't help but feel calm and centered.
I like the subtle colors of the blues and the greens combined. I spent my childhood near the ocean. These colors remind me of the ocean and of water in all of its forms — salt water marshes, waterfalls, lakes.  I create monotype prints inspired by the photographs, I cut the prints/photos into strips and weave them together and mount them on a panel. The final part of the process is the encaustic wax. The magic of the encaustic wax is that it causes the rice paper to disappear so the images meld together, which creates a dreamlike experience. The layers of my work, combining photography, painting and printmaking, connecting abstract and realism — highlights the complexities of nature.
You practice Tai chi. How does your practice inform you art?
I studied yoga and my practice led me to Tai chi which I've been practicing for the past 12 years. Both combine energy and breath, gathering energy into your body and moving it around for balance and health. Through my Tai chi I've learned to take my internal energy and express it into the world through my art. So, when I am taking photographs, I try to connect with the energy of nature and the place on that day.
What do you hope for the viewers experiencing this exhibit?
I hope they are inspired to notice nature in their daily lives, to stop and appreciate the beauty around them, as well as think about the importance of water in our lives. There would be no life without water. It is the essence of everything
Along with the ocean, libraries also played a vital role in your childhood.
I spent a great deal of time in my public library growing up. My older sisters both worked at the library and the oldest even became a librarian.
I love exhibiting my work in the ArtWalk gallery at the Hartford Public Library.  With the big windows it provides a greater connection with the outside world than there would be with four white walls. It's cool to see how the time of day and amount of light play a part in how the viewer experiences the art.  Also, the gallery is a part of this unique ecosystem which allows my work to reach a wider audience and be a part of people's everyday living.
So, what does this ArtWalk exhibit mean to you?
I am taking my childhood — spending my time by the ocean and in libraries — and I am weaving them together to make books. It all lines up.
Barbara will be leading a Zen yoga and Qi Gong workshop for health and energy on the ArtWalk on Jan. 14. Register HERE.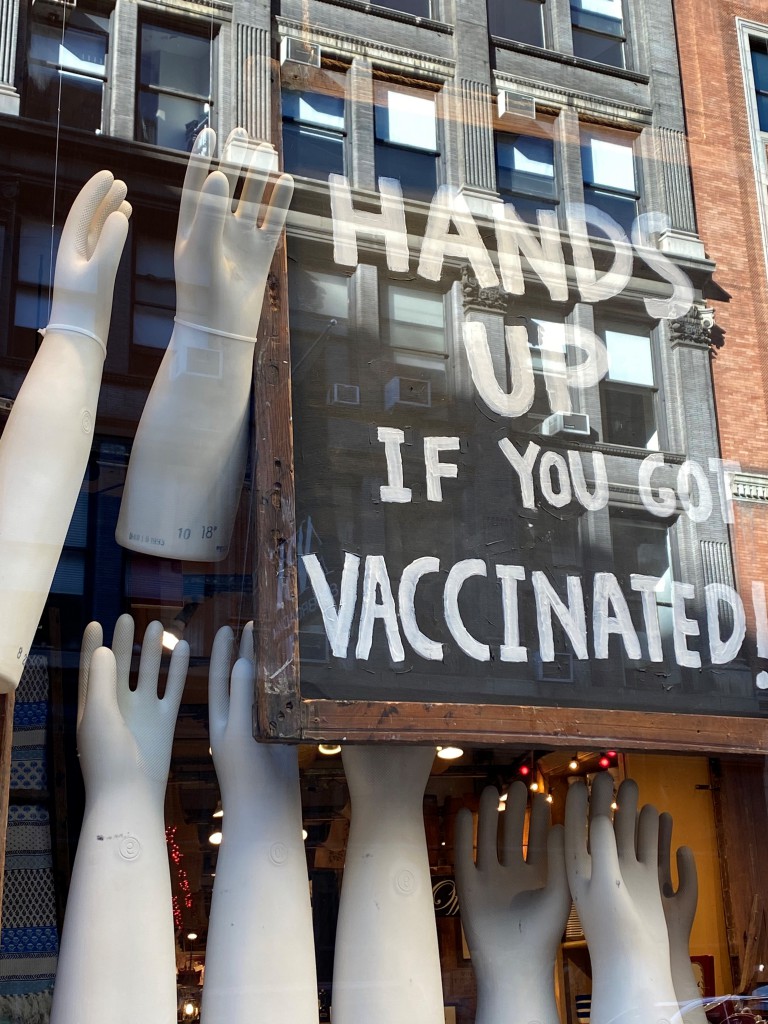 (Hartford, CT) – From 5-7 p.m. on Thursday, October 27th at the Downtown Library in Hartford, Hartford Public Library and UConn will host an opening reception for "Picturing the Pandemic," the first public exhibition of photos and journal entries collected by the team at the Pandemic Journaling Project detailing the experience of ordinary people during COVID-19.
Since its launch in May 2020, the Pandemic Journaling Project has given ordinary people a place to chronicle and preserve their pandemic experiences. Over the following two years, more than 1,800 people in 55 countries created nearly 27,000 individual journal entries – for themselves, and for the history books.
"After collecting photographs, audio recordings and written journal entries from people around the world for two and a half years, we're honored and thrilled to be partnering with the Hartford Public Library in launching what we think is a quite unusual exhibition," said Sarah S. Willen, co-founder of PJP and co-curator, together with fellow UConn Professor Alexis Boylan, of the exhibition. "Our PJP team often describes PJP as a form of grassroots, collaborative research and history-making. In this exhibition, we're expanding that mission to show how all of us, no matter our age, background or life stage, can find strength, solidarity and maybe even healing in creative expression and in recording, and sharing, our stories."
Select submissions from the project will be displayed at Hartford Public Library through December alongside a selection of images from the library's Hartford 2020 collection, a collection of photographs by Hartford-based photographers Andy Hart, Jasmine Jones, and Ray Shaw that capture Hartford's public sphere in 2020: protests, parks, buses, testing clinics and outdoor performances.
In addition to journal entries collected digitally, the project hosted a series of in-person programs this summer at Hartford Public Library locations across the city where children were encouraged to create art that captured their thoughts and feelings about how the COVID-19 pandemic has affected their daily lives. Selections from those programs will be displayed in the Children's Department at the Downtown Library as well as at Hartford Public Library branches across the city.
"A core part of Hartford Public Library's mission is providing resources to encourage individual exploration, as well as preserving and recording Hartford's history," said Hartford Public Library President and CEO Bridget E. Quinn. "We are proud to partner with the team at the Pandemic Journaling Project on this exhibition that not only chronicles a tumultuous time in our collective history, but hopefully sparks conversation about claiming our voices, learning from others and creating meaningful change in the world, as well as inspiring others to share their stories."
The opening reception at the Downtown Library will include remarks from the exhibition curators, as well as from project participants. Refreshments will be served and guests will be invited to view the exhibition that has been installed throughout the library.
Future public exhibitions of Pandemic Journaling Project materials are planned at Providence Public Library in Rhode Island; the Mark Twain Center for Transatlantic Relations in Heidelberg, Germany; and the Centro de Estudios de Género, el Colegio de México in Mexico City, Mexico.
For more information about the Pandemic Journaling Project visit www.pandemicjournalingproject.org. To register for the event on October 27th visit www.bit.ly/PJPatHPL.
WHO
Hartford Mayor Luke Bronin
UConn President Radenka Maric
Jasmin Agosto, education and community outreach manager, Hartford Public Library
Michael Lynch, director of UConn's Humanities Institute
Kathryn Libal, director of UConn's Human Rights Institute
Ty Hughey, executive director of Haddam-Killingworth Youth and Family Services
Melina Das, 10th grader, Wethersfield High School
UConn faculty and Picturing the Pandemic Co-Curators Alexis Boylan & Sarah Willen 
WHERE
Hartford Public Library
Atrium, Ground Floor
500 Main St.
Hartford, CT
WHEN
5-7 p.m.
Thursday, October 27th