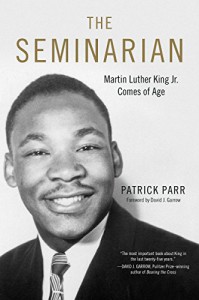 The seminarian : Martin Luther King, Jr. comes of age,  By Patrick Parr
Martin Luther King Jr. was a cautious nineteen-year-old rookie preacher when he left Atlanta, Georgia, to attend divinity school up north. These experiences shaped him into a man ready to take on even greater challenges. Based on dozens of revealing interviews with the men and women who knew him then, The Seminarian is the first definitive, full-length account of King's years as a divinity student at Crozer Theological Seminary. Long passed over by biographers and historians, this period in King's life is vital to understanding the historical figure he soon became.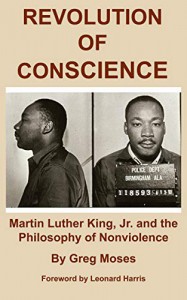 Revolution of conscience : Martin Luther King, Jr., and the philosophy of nonviolence - Moses, Greg
Martin Luther King, Jr. developed a philosophical logic of nonviolence in terms of equality, structure, nonviolent direct action, and love. Here we look at the way King's analysis makes use of each concept with a special view to the context of other Black activist intellectuals.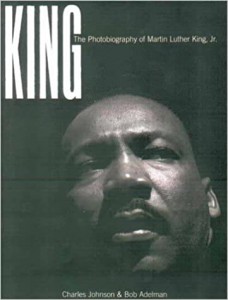 King : the photobiography of Martin Luther King, Jr – Johnson, Charles
A photographic tour of Martin Luther King, Jr.'s life, public and private, covers a wide range of scenes, from King standing before his congregation to the bus boycott in Montgomery and his incarceration in a Birmingham jail to his assassination and its aftermath.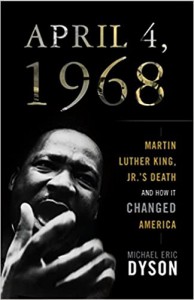 April 4, 1968 : Martin Luther King, Jr.'s death and how it changed America – Dyson, Michael Eric
On April 4, 1968, at 6:01 PM, while he was standing on a balcony at a Memphis hotel, Martin Luther King, Jr. was shot and fatally wounded. Only hours earlier King — the prophet for racial and economic justice in America — ended his final speech with the words, "I may not get there with you, but I want you to know tonight, that we as a people will get to the Promised Land."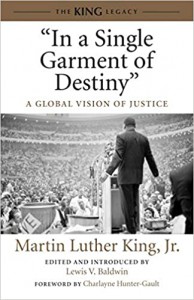 "In a single garment of destiny" : a global vision of justice – King, Martin Luther, Jr.
An unprecedented and timely collection that captures the global vision of Dr. King—in his own words
 Too many people continue to think of Martin Luther King, Jr., only as "a Southern civil rights leader" or "an American Gandhi," thus ignoring his impact on poor and oppressed people around the world. "In a Single Garment of Destiny" is the first book to treat King's positions on global liberation struggles through the prism of his own words and activities.
From the pages of this extraordinary collection, Dr. King emerges not only as an advocate for global human rights but also as a towering figure who collaborated with Eleanor Roosevelt, Albert J. Luthuli, Thich Nhat Hanh, and other national and international figures in addressing a multitude of issues we still struggle with today: from racism, poverty, and war to religious bigotry and intolerance. Introduced and edited by distinguished King scholar Lewis Baldwin, this volume breaks new ground in our understanding of King.
-30-