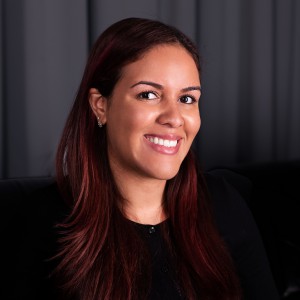 All of us at the Library could not be prouder of Graciela for being selected by Southside Institution Neighborhood Alliance's REACH Committee to receive the 2021 Neighborhood Service Award. It's great to see her being recognized for what we have known along- Grace is pretty extraordinary.
We've had the privilege of getting to know Graciela for the past 15 years and – in some ways since she was 12 – and now we want you to get to know her as well.
Born in the Bronx, Graciela made her way to Hartford via a short stay in Miami. When she got to Hartford, one of the first places she felt at home was the Park Library. Her first summer job, when she was 14, was at Dwight Library. Today she is HPL's Park Library branch manager and is currently in the MILS program at Syracuse University. Graciela hopes to graduate in 2022.
What is it that draws you to our Library? What makes Hartford Public Library (HPL) special?
"I find HPL to be an amazing place, very progressive and rich with resources. My time spent here has been a top-notch working experience.
When I moved to Hartford, the Library offered me a welcoming space with access to many resources. To me, and I hope to others too, our Library is a beacon of hope and I believe the new Park Library will be a catalyst for change in the neighborhood."
It seems like the library is in your blood and now in your family's blood as well.
"My kids, Nashalee and Lukas visit the branch regularly and are a big part of my journey at the library. I hope I can inspire them with my passion and work ethic. After watching "Beyond Words" (HPL'S annual fundraiser) this year, Lukas told me wanted to work here! He was thrilled by YOUmedia and all that he could do there."
I got my first official job at the Library while I was attending UCONN and supporting myself and my daughter. I didn't want to be that statistic. I want to be the person who can model other outcomes."
What Library program do you love?
"I love our Summer Learn series. I love what it brings to our community, to our neighbors, and how it livens the downtown."
What is the most memorable question a library customer has asked you?
"Can you help me, I have been diagnosed with cancer and my last dying wish is to acquire my U.S. citizenship." I referred the customer to HPL's The American Place, and they followed up with her. I hadn't realized how libraries are able to help customers with even their last dying wish, and yet we do. Public libraries really do impact peoples' lives in many unimaginable ways."
If you could be any literary character, who would you be?
"Definitely Dorothy from the Wizard of Oz. it's one of my all-time favorite books, and the movie is amazing. I could not agree more with Dorothy when she says, "there's no place like home". She teaches us the meaning of true friendship, family, and empathy. "
If what the Wizard of Oz once said is true, "A heart is not judged by how much you love; but by how much you are loved by others", then you, Grace, have one huge heart.
Congratulations on your much deserved award from SINA and thank you for being a beacon of light to all who walk into our Library!