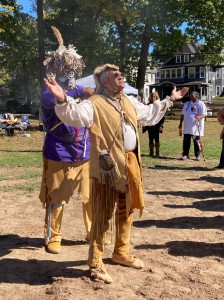 Celebrate indigenous identity and culture at the Saukiog Harvest Festival! Saukiog, sometimes spelled, Sickaug or Suckiaug is the Indigenous name for Hartford. Join us at the EHI Equestrian and Therapeutic Center on Saturday, October 14, 2023 from 10 a.m. – 4 p.m. for a full day of live performances, panel discussions, storytelling, music and dances, food, vendors, and community organizations.
Free event! All ages welcome. Rain or shine!
SATURDAY, OCTOBER 14 | 10AM – 4PM | 337 VINE STREET 
Dancers
Chief Jay Strong Buffalo
Quan Piper
Richard Cowes (Dancer Educator)
War Chief Kicking Bear Piper
Golden Paugussett Tribal Nation
Dana Washington
Kendall Washington
Jeremiah Craggett
Albert Sergeant
Drummers/Singers
Young Bloods
Mixashawn Rozie
Shelter Building Workshop
Storyteller
Panelists
Mark Allen
Chenille Jake
Darlene Kascak
Kaleb Garrett
Senator Anwar
Vendors
The Metis Cabin
Golden Hill Paugussett -Tribe Quan Piper (Vendor)
Mixashawn Rozie (Author)
War Chief Kicking Bear Piper
Golden Paugussett Tribal Nation
Gabriel Gamboa De La Cruz
Rootswear
CEO Boss Accessories
Community Partners
UConn health
Keney Park Sustainability
CT Land Conservation
CT Explored
The Audubon Society
Witness STONES Project
American Senior Benefits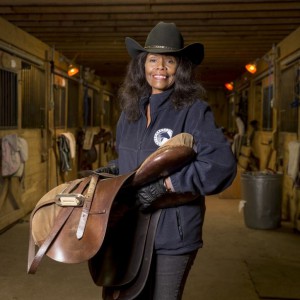 Patricia Kelly is a former U.S. marine, award-winning community leader and equestrian trailblazer with a storied history as a Black cowgirl, Patricia E. Kelly has been at the helm of the Hartford, CT-based non-profit youth organization Ebony Horsewomen, inc. Equestrian & Agricultural Center for the past 30+ years.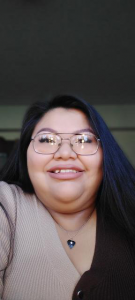 Chenille Jake is from Bread Springs, New Mexico, located in the Eastern agency of the Navajo Nation Reservation. Right now, she is a music major at Trinity College, and will be completing her degree this coming school year. Chenille is a part of the planning committee for the Saukiog Harvest Festival, a member of the Trinity College Land Acknowledgement Committee while being a student worker at Trinity College Office of Multicultural Affairs, which allowed me to work on bringing indigenous and native representation on my college's campus and off campus.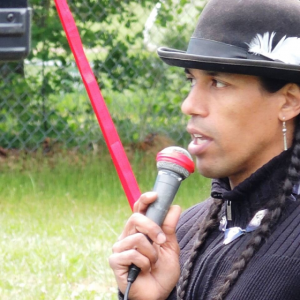 Annawon Weeden was born & raised on the Narragansett Tribal reservation in Charlestown Rhode Island, Annawon eventually made his home in his mother's Wampanoag community located in Mashpee, MA. Following in his father Tall Oak's footsteps, Annawon began sharing the culture of his tribes with his family during public programs and performances at a very young age. As an adult, Annawon's passion for preserving the culture has been clear throughout decades spent working at Plimoth Plantation (Museum Interpreter/Outreach Educator) and Boston Children's Museum. Although many have witnessed the accomplishments and contributions made throughout his journey, in October of 2016 Congressman James "Jim" Langevin took special notice and decided to commemorate the life efforts of Annawon, awarding him with a Congressional Honor as Culture Bearer for the entire New England region during the Tomaquag Museum Annual Honoring reception. Currently self-employed, Annawon dedicates much of his time visiting schools, colleges, museums, libraries, birthdays, corporations and more, as he continues his efforts to correct misinformation and misrepresentation of indigenous people. Annawon has found many ways to educate any audience. On stage or in the classroom, his ability to share his tribal culture has been sought after by many institutions such as: Smithsonian, National Geographic, Scholastic, PBS, History/Discovery Channel, Harvard, Nike, Reebok, & many other corporate, educational and environmental organizations.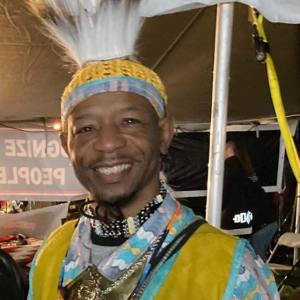 Chief James Strong Buffalo, is The Assistant Principal Chief in the Itsula Nation Inter-tribal Federation and Principal Chief of the Wolf Band (Aniwahya) of Connecticut. He was raised in Phoenix, Arizona by a strong Indigenous single mother of three and first born of twins. Introduced to the Navajo culture as a child. For the past 39 years after relocating, he now resides in Connecticut. He has walked the path of the red road and indigenous heritage most of my life. Ancestry and descendent from the Blackfeet Saponi, Cherokee and an enrolled member of the itsula Nation. A northern traditional dancer, regalia maker and advisor to the ways of our people. Elected Director of itsula Organization Department of Public Affairs with 17 years of experience in human services and medical field.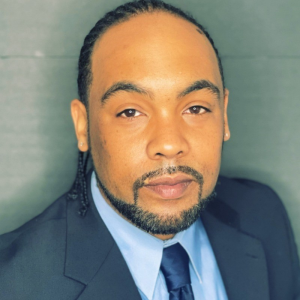 Kaleb Garrett started his hands-on experience working in the Indigenous community of the Pequot and Mashantucket Tribes while working for the Foxwoods Resort and Casino in 2007. Since t hen Kaleb has been an ambassador of Native American culture and awareness here in Hartford CT, Kaleb was raised in Hartford and worked on a Federal Indian Reservation, he found it evident that Hartford was missing the vibrance and vibration of Native Americans. He found that there are still a great number of native American s unrecognized in CT and their culture and existence is overlooked. Indigenous people continue to live on Kaleb J. Garrett is of mixed heritage, which he calls afro indigenous. He is African American and Native American of an inter-tribal group of Nansemond,, Haliwa, Saponi and Tuscarora tribes. Over the years working for various companies in the City of Hartford from major law firms Mc Carter English and Day Pitney to Non-Profits Urban League of Greater Hartford, United Way, and Connecticut Public Broadcasting, his passion has always been to have Powwow in the capital city to bring unity across cultures. Kaleb identifies as an Indigenous African American. Kaleb spends his spare time teaching youth and various families how to make Dreamcatchers. His interests are interior decorating, household management, networking, collaborating with local organizations and celebrating indigenous awareness. Kaleb has also started a Connecticut Indigenous Alliance over the past 2 years and is an active committee member of Hartford Harvest Festival.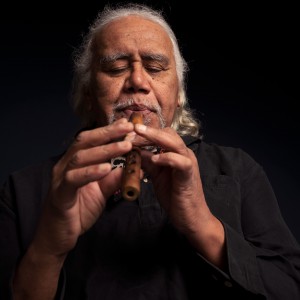 Lee Mixashawn Rozie has been a practicing multidisciplinary and internationally acclaimed Jazz artist for the past three decades. Mr. Rozie holds a degree in History and Ethnomusicology from Trinity College and is equally at home in academic and cultural settings. Beginning from the point of Indigenous artist, using ancient cultural principles, maritime arts and historical data, both written and oral, he has developed a system of "Hemispheric Principles" to inform and guide his artform, more directly referred to as "Wave Art." sonic, aquatic percussive and harmonic. Mixashawn offers musical performance and educational workshops on Indigenous music traditional and contemporary, as well as original workshops that utilize his extensive experience as performer, Indigenous artist and educator to inspire creativity and natural expression for all ages.
Dana Jackson-Washington, Midnight Owl, is a Clan Mother, with heritage of New England and Vinginia tribes. She is Narragansett descendant and Nipmuc tribal member who lives in CT. Dana is an Eastern Blanket dancer, member of several Women's Healing Circles and holds positions throughout the Native country. She is involved in social justice activism across the region, for. Truth & Reconciliation of "Every Child Matters", MMIW movement, Human mascot removals, Language Preservation, Water preservation, and Native Unity efforts. Dana lends her passion to supporting members of underserved communities access healthcare solutions, to prolong healthy lifestyles. Dana is joined by her daughter Kendall, Prancing Pony, who is a blanket dancer, high school tri-athlete of volleyball, basketball and lacrosse. Kendall leads a regional Native youth program that unites traditional teachers, mentors and educators with our beautiful Native children. She also enjoys learning beading techniques and hosts a podcast that brings attention to Native issues across Turtle Island.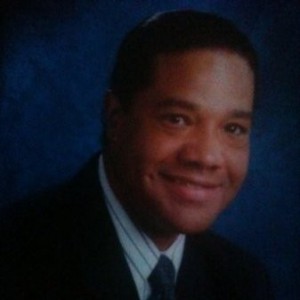 Mark Allen (Neez-tuck-um/Two Rivers) is indigenous to the Greater Hartford area and whose Native lineage and roots are home grown to New England. He is a graduate from University of Massachusetts: Amherst and was active in the Native American Student Association, completing internships with the Commission on Indian Affairs in Boston MA, and with the Office of Indian Affairs here in Hartford, CT. Mark has been active in the Native American community working on the repatriation of Indigenous remains, sacred items and proper representation for Native artifacts. Prior to his graduate studies he was employed with the former American Indians for Development (AID) in Meriden, CT and held a position as a Board Member.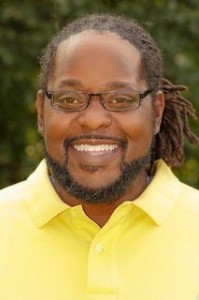 Herb Virgo is the founder and Executive Director of the Keney Park Sustainability Project (KPSP). KPSP began as a program of the Family Day Foundation, established to provide hands-on training, on-site demonstrations, outreach, and community collaborations that help families become more self-sustainable and environmentally conscious while preserving the historic Keney Park. KPSP is now the new name of the non-profit organization. Keney Park Sustainability Project currently occupies a City-owned building in Keney Park, directly adjacent to the project site, and has a number of programs that have demonstrated strong, multifaceted connections to the affected community. The Executive Director of the Keney Park Sustainability Project, Herb Virgo, has over twenty years of experience working with the target population. He is a member of the Climate Stewardship Council and works closely with the Public Works Department in Keney Park. Herb Virgo is a certified Forest Practitioner and a certified Tree Warden. Herb Virgo is a member of the Connecticut Urban Forest Council and a member of the Governor's Council on Climate Change Working and Natural Lands Working Group [WNLWG]. Herb Virgo is also the recipient of the 2021 COEEA Excellence in Environmental Stewardship Award.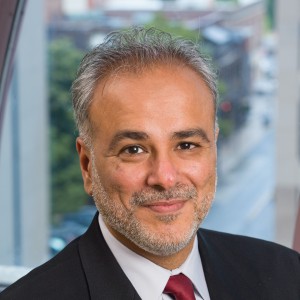 State Senator Saud Anwar was first elected to the Senate in February 2019 to represent the residents of the 3rd State Senate District towns of East Hartford, East Windsor, Ellington and South Windsor. Saud was first elected to public office in 2011 as a member of South Windsor's Town Council. He has served two terms as South Windsor mayor, once from 2013 to 2015 and once from 2017 to 2019. Saud is a medical doctor with specializations in treating lung diseases and critical care medicine, occupational and environmental medicine. He currently serves as Chair of the Department of Internal Medicine at Manchester Memorial and Rockville General Hospitals. Saud was trained in pulmonary and critical care medicine at, and holds a Master's Degree in Public Health from, Yale University. Saud also works with humanitarian and peace initiatives on a local, national and global scale. He has organized medical missions for disaster relief, receiving citations for doing so from former Governor Jodi Rell, United States Senator Richard Blumenthal and Lieutenant Governor Susan Bysiewicz. In South Windsor, Saud is a founding member of the South Windsor Hunger Action Team, Zero Waste South Windsor and the South Windsor Alliance for Progress. He is also the founder of South Windsor Haiti School Inc., a board member of the South Windsor Community Foundation and is a former chair of the South Windsor Human Relations Commission. In Connecticut, Saud is the former commissioner of Asian Pacific American Affairs and served on the Health Equity Leadership Council of Connecticut, CT Health Foundation, and State Emergency Response Commission. Nationally, Saud has testified to the 109th Congress's Committee on Homeland Security, coordinated volunteer response to September 11, served as a consultant to the FBI's Multi-Cultural Advisory Committee and spoke at conferences for the Department of Homeland Security and the office of former Secretary of Homeland Security Janet Napolitano. Internationally, Saud served on peace missions to Israel and the Middle East, as well as medical missions to Haiti and Pakistan after natural disasters in those countries. He has spoken at conferences for Friends of Europe – Brussels and the United States Mission to the European Union, served as a consultant for the British Department of Communities and Local Government, and was Chief Coordinator for the Conference on Understanding Radicalization and De-Radicalization Strategies, which was broadcast live throughout the world. Saud has been recognized by the American Red Cross for his response to September 11 and received the FBI Director Robert Mueller Award for Community Leadership and Alliance Building, the Anti-Defamation League's Torch of Liberty Award, the National Council of Community and Justice's Human Relations Award, the Manchester Community College Leadership Award, the Department of Justice Attorney's Office Community Service Award, the South Asian Bar Association of Connecticut's Trailblazer Award, the Eastern Connecticut Health Network member physicians' Community Service Recognition Award and the Connecticut Bar Association's Citizen for the Law Award. Saud and his family, including wife Dr. Yusra Anis-Anwar, sons Taha and Taseen and his mother Zia Anwar, all live in South Windsor.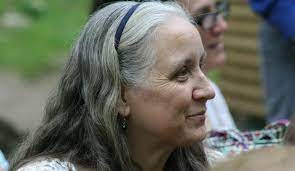 Darlene Kascak Education Coordinator & Traditional Native American Storyteller, Schaghticoke Tribal Nation (STN) Darlene's experience as an educator, tour guide, museum assistant and Traditional Native American Storyteller has taught her the importance of educating both young and old about the many misconceptions and stereotypes about her ancestors. Her style of teaching from a Native American's point of view allows children and adults the opportunity to have a new understanding of Connecticut's Indigenous Peoples lives both in the past and in the present.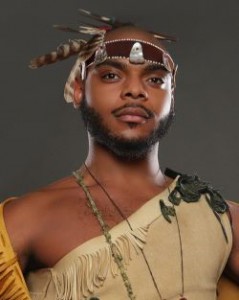 Jeremiah "Feathered Wolf' Craggett is a Two-Spirit tribal resident, Medicine keeper, and businessman from the Cherokee Nation with ties to the Mashantucket Pequot tribe. Feathered Wolf is a reconnecting Native who has served the Mashantucket Nation's tribal community, Mashpee tribal community and the Paugusset Tribal Community educating on and engaging with traditional herbal and spiritual practices. Feathered Wolf has been commissioned by the city of New Haven to dance the eastern "Blanket Dance" that blends the divine masculine and feminine components to Honor the two-spirit identity that has been present in Indigenous communities since before colonialism. He has been recognized by former New Haven Mayor, Toni Harp with a proclamation as an "Herbalist healer in the Community" He also uses his ancestral knowledge and Social Media to educate on the intersection of Afro-Indigenous history and Identity. Feathered Wolf is a proud direct descendant of just a few of these names of power.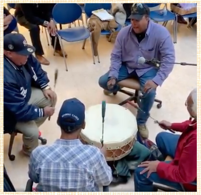 Young Blood Singers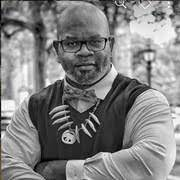 Richard Cowes, Soaring Bear, is a tribal council member of the Golden Hill Paugussett Nation, and resident of West Haven, Ct. He is an Eastern Woodland, Eastern War dancer. Richard has been employed with New Haven Public Schools for the last 14 years, holding positions of long-term sub, paraprofessional, 7/8 grade mathematics teacher, and currently GED Facilitator/Lead Teacher at New Haven Adult and Continuing Education. Richard holds a B.S. in Communication from New York University, and is finishing a Masters in STEM at Albertus Magnus College. Richard sits on the Board of Directors of the IAIS museum in Washington, Ct, and besides participating in/on various other Native American forums, Richard is also working toward helping to create and implement Native American and African American content/curriculum to be used in the K-12 public school system.
War Chief Kicking Bear Piper Golden Paugussett Tribal Nation