A handful of young Hartford students are now published authors thanks to a partnership between SINA (Southside Institutions Neighborhood Alliance) and Hartford Public Library.
The winners of the first-ever REACH Book Contest were announced at the Park Street Library @ the Lyric on Thursday, August 18th. Their books — which were written during the month of April and incorporated the theme of Earth Day — have been printed and are available for borrowing at Hartford Public Library.
The winning selections were: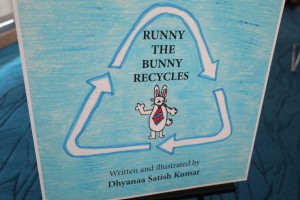 Runny the Bunny Recycles
Written and illustrated by Dhyanaa Satish Kumar (Glastonbury-East Hartford Magnet School)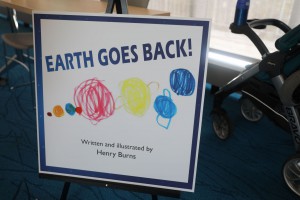 Earth Goes Back!
Written and illustrated by Henry Burns (Noah Webster School)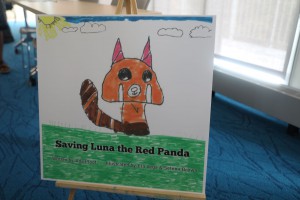 Saving Luna the Red Panda
Written by Ada Ploof and illustrated by Ela Vega and Selena Brown (Noah Webster School)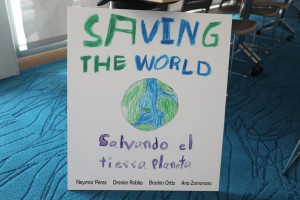 Saving the World (Salvando el Planeta Tierra)
Written and illustrated by Neymar Perez Ortiz, Drenier Robles Baez Broshin Ortiz and Ana Zamorano (Sanchez School)
Ryan Calhoun, vice president of strategy and care integration at Connecticut Children's hospital and the SINA REACH chair said the contest was inspired by the viral story of an 8-year-old boy in Idaho who snuck a handwritten book about what he did over his Christmas break onto the shelves of his local library. When librarians discovered the new addition on the shelves they asked the boy's permission to add it to their collection and "The Adventures of Dillon Helbig's Crismis" became a sensation, with hundreds joining a waitlist to borrow it.
"We said, 'Wouldn't it be great if we had a nice little contest for our students in the area and see what they come up with, let them use their imaginations.' And look at these four books we have today — so much creativity," Calhoun said. "It was really exciting for us, we were happy to be able to bring this idea to reality, we're so excited … to get a chance to read the amazing work that's been created here."