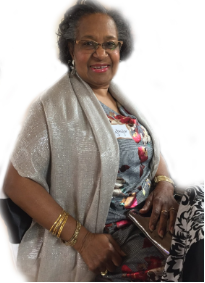 Fay Taylor took a short vacation to the Poconos with her husband Charles back in 1989. It was going to be restful – just a few days away from her home in Windsor. On her second day, Fay went out horseback riding and suffered a fall.
She broke her back, damaging her spinal cord.
"Doctors weren't sure I would walk again," she said.
Not only would Taylor recover, she would go on to write a 2008 memoir called "Steel" about her efforts to regain her health. "I wanted to show triumph over adversity," Taylor said.
Taylor, 73, recently did a virtual author talk for Hartford Public Library.
Taylor kept a journal during her arduous recovery period, a time when she had to learn how to walk all over again. "I did it to pass the time," she said.
What started as a distraction ended up a necessity. Taylor found that writing down her story was helping her to heal in ways she didn't expect. While Taylor had done some stories for local newspapers, she had not published a long work at the time of her injury.
"Steel" was born of pain, but Taylor believed it was important to tell her tale, to talk about the love and unconditional support she got from her family.
Taylor isn't 100 percent healthy. She never will be. But she doesn't dwell on her injury or let it color her as a person. As she said, accidents happen to people all the time – Fay just happened to be one of them."A lot of people say that it is because of my attitude, that I am a happy, laughing person. That helped me to heal," Taylor said.
By Steven Scarpa, Manager, Communications and Public Relations
– 30 -