September 17th was Citizenship Day, also known as Constitution Day, when we commemorate the 1787 signing of the U.S. Constitution and all that it brings to our republic.
The American Place supports newcomer immigrants on their path to Citizenship with a spirit of genuine enthusiasm, interest and compassion.
An important part of that work is shedding light on immigrant stories. To that end Homa Naficy, executive director of The American Place, recommends two compelling stories.
The Beekeeper of Aleppo by Christy Lefteri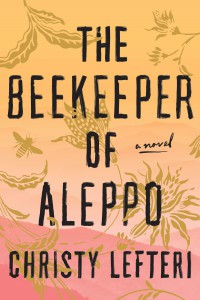 Nuri is a beekeeper and Afra, his wife, is an artist. Mornings, Nuri rises early to hear the call to prayer before driving to his hives in the countryside. On weekends, Afra sells her colorful landscape paintings at the open-air market. They live a simple life, rich in family and friends, in the hills of the beautiful Syrian city of Aleppo—until the unthinkable happens.
Moving, intimate, and beautifully written, The Beekeeper of Aleppo is a book for our times: a novel that at once reminds us that the most peaceful and ordinary lives can be utterly upended in unimaginable ways and brings a journey in faraway lands close to home, never to be forgotten.
**
The Far Away Brothers by Lauren Markham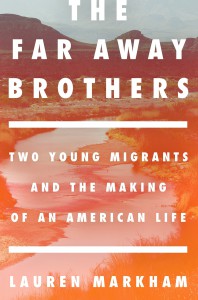 Growing up in rural El Salvador in the wake of the civil war, the United States was a distant fantasy to identical twins Ernesto and Raul Flores—until, at age seventeen, a deadly threat from the region's brutal gangs forces them to flee the only home they've ever known. In this urgent chronicle of contemporary immigration, journalist Lauren Markham follows the Flores twins as they make their way across the Rio Grande and the Texas desert, into the hands of immigration authorities, and from there to their estranged older brother in Oakland, CA.
-30-