In honor of Hispanic Heritage Month, Graciela Rivera, branch manager of the Park Street Library and curator of HPL's Spanish language collection, has put together a collection of important fiction and non-fiction books written by Hispanic/Latino authors.
"When I think of Hispanic Heritage month, I think of an array of Hispanic/Latino authors who although they may not live here, have made an impact on the United States through their writing," Rivera said.
FICTION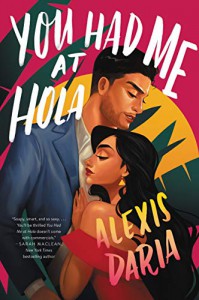 You Had me at Hola by Alexis Daria, ** HPL staff favorite
"Alexis Daria is a native New Yorker and award-winning author writing stories about successful Latinx characters and their (occasionally messy) familias. Her debut TAKE THE LEAD won the 2018 RITA® Award for "Best First Book" and was one of the "Best Romance Novels of 2017″ in The Washington Post and Entertainment Weekly". (info. from Amazon.com). Available at HPL as hardcopy from Barbour.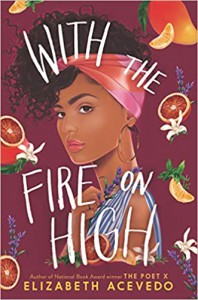 With the Fire on High, by Elizabeth Acevedo
"Elizabeth Acevedo is a slam poetry champion whose sophomore novel With the Fire on Highleaves no doubt that Acevedo is an author to watch. This book follows Emoni, an Afro-Dominican chef-in-training and teen mother set on pursuing her culinary dreams. This book is an ode to family, food, and forging your own path." (info. from themujerista.com). Available at HPL as an audio book, ebook, and hardcopy.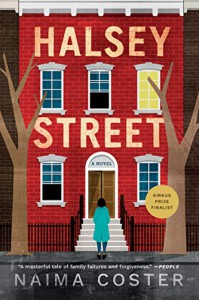 Halsey Street, by Naima Coster
"A debut novel from Dominican-American writer Naima Coster. In a vivid, realist style, Halsey Street blends African American and Latin American narratives of gentrification and immigration. The story carefully examines complicated family relationships, love, art, and healing."(info. from themujerista.com). Four hardcopies available at HPL.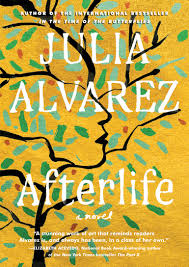 "Afterlife" by Julia Alvarez
"A literature professor tries to rediscover who she is after the sudden death of her husband, even as a series of family and political jolts force her to ask what we owe those in crisis in our families, biological or otherwise"– Provided by publisher. Julia Alvarez left the Dominican Republic for the United States in 1960 at the age of ten. She is the author of six novels, three books of nonfiction, three collections of poetry, and eleven books for children and young adults." (info. from Amazon). 3 hardcopies available at HPL. HPL also owns copies of all of Julia Alvarez's books.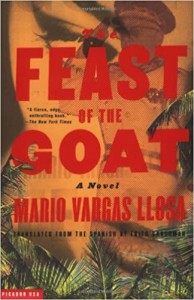 Mario Vargas Llosa, "Feast of the Goat"
Haunted all her life by feelings of terror and emptiness, forty-nine-year-old Urania Cabral returns to her native Dominican Republic – and finds herself reliving the events of l961, when the capital was still called Trujillo City and one old man terrorized a nation of three million. Rafael Trujillo, the depraved ailing dictator whom Dominicans call the Goat, controls his inner circle with a combination of violence and blackmail. (Amazon.com)
Noble Prize laureate Mario Vargas Llosa is a Peruvian-Spanish writer who is one of the most significant Latin American personalities of his generation. He is also a politician, journalist and essayist. Llosa was awarded the 2010 Nobel Prize in literature. (www.famousauthors.org) Two hardcopies available at HPL in English, and two hardcopies available in Spanish.
NON-FICTION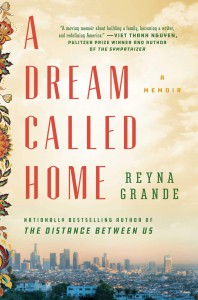 ​Reyna Grande. A Dream Called Home: A Memoir.
"An inspiring account of one woman's quest to find her place in America as a first-generation Latina university student and aspiring writer determined to build a new life for her family one fearless word at a time. Told in Reyna's exquisite, heartfelt prose, A Dream Called Home demonstrates how, by daring to pursue her dreams, Reyna was able to build the one thing she had always longed for: a home that would endure." (info. from Amazon). Twenty-five hardcopies available at HPL.
*Please note Reyna Grande was HPL's Beyond Words Special guest author last year. She was also featured on our winter 2020 magazine.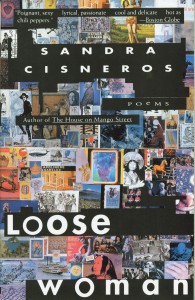 "Loose Women" by Sandra Cisneros
Most famous for writing "The House on Mango Street", has sold over six million copies, which have been translated into over twenty languages, and is required reading in elementary, high school, and universities across the nation."  (info. from Sandracisneros.com).
Although published in 1995, "Loose Women" recently became winner of the 2018 PEN/Nabokov Award for Achievement in International Literature. Two hardcopies available at HPL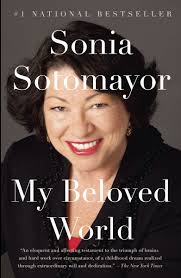 Sonia Sotomayor,  "My Beloved World"
"An instant American icon–the first Hispanic on the U.S. Supreme Court–tells the story of her life before becoming a judge in an inspiring, surprisingly personal memoir…(info. from HPL's catalog). Four hardcopies available in English, and one in Spanish at HPL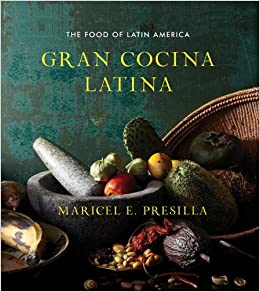 Maricel E. Presilla, Gran cocina latina : the food of Latin America,
The co-owner of two Latin restaurants in Hoboken, New Jersey, presents 500 recipes from the Latin world ranging from Mexico to Argentina and all the Spanish-speaking countries of the Caribbean including adobos, sofritos, empanadas, tamales, ceviches, moles and flan. (info. from HPL's catalog) Three hardcopies available at HPL.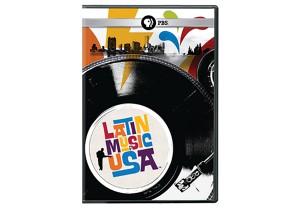 Latin music USA highlights the great American music created by Latinos, and celebrates the Latin rhythms at the heart of jazz, rock, country, and rhythm and blues. It's a fresh take on American musical history, reaching across five decades to portray the rich mix of sounds created by Latinos and embraced by all. One copy available at HPL.
-30-
One Response to Great fiction and non-fiction book picks in honor of Hispanic Heritage Month