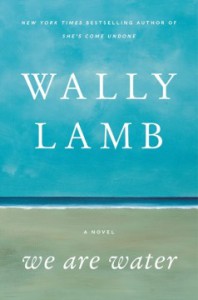 A disquieting and ultimately uplifting novel about a marriage, a family, and human resilience in the face of tragedy. After 27 years of marriage and three children, Anna Oh – wife, mother, outsider artist – has fallen in love with Viveca, the wealthy Manhattan art dealer who orchestrated her success. They plan to wed in the Oh family's hometown of Three Rivers in Connecticut. But the wedding provokes some very mixed reactions and opens a Pandora's Box of toxic secrets; dark and painful truths that have festered below the surface of the Oh's lives. We Are Water is a layered portrait of marriage, family, and the inexorable need for understanding and connection. With humor and compassion, Wally Lamb brilliantly captures the essence of human experience and the ways in which we search for love and meaning in our lives.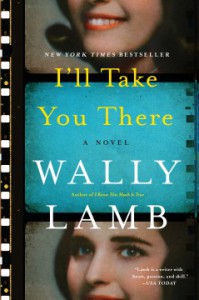 I'll Take You There
In this radiant homage to the resiliency, strength, and power of women, Lamb weaves an evocative, deeply affecting tapestry of one Baby Boomer's life and the trio of unforgettable women who have changed it. I'll Take You There centers on Felix, a film scholar who runs a Monday night movie club in what was once a vaudeville theater. One evening, while setting up a film in the projectionist booth, he's confronted by the ghost of Lois Weber, a trailblazing motion picture director from Hollywood's silent film era. Lois invites Felix to revisit – and in some cases relive – scenes from his past as they are projected onto the cinema's big screen. In these magical movies, the medium of film becomes the lens for Felix to reflect on the women who profoundly impacted his life. Against the backdrop of a kaleidoscopic convergence of politics and pop culture, family secrets, and Hollywood iconography, Felix gains an enlightened understanding of the pressures and trials of the women closest to him, and of the feminine ideals and feminist realities that all women, of every era, must face.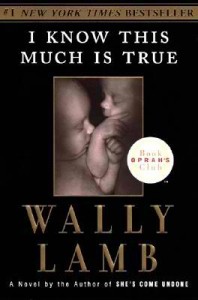 #1 New York Times Bestseller and Oprah Book Club selection
"Thoughtful . . . heart-wrenching . . . . An exercise in soul-baring storytelling—with the soul belonging to 20th-century America itself. It's hard to read and to stop reading, and impossible to forget."  — USA Today
Dominick Birdsey, a forty-year-old housepainter living in Three Rivers, Connecticut, finds his subdued life greatly disturbed when his identical twin brother Thomas, a paranoid schizophrenic, commits a shocking act of self-mutilation. Dominick is forced to care for his brother as well as confront dark secrets and pain he has buried deep within himself—a journey of the soul that takes him beyond his blue-collar New England town to Sicily's Mount Etna, the birthplace of his grandfather and namesake. Coming to terms with his life and lineage, Dominick struggles to find forgiveness and finally rebuild himself beyond the haunted shadow of his troubled twin.
I Know This Much Is True is a masterfully told story of alienation and connection, power and abuse, devastation and renewal—an unforgettable masterpiece.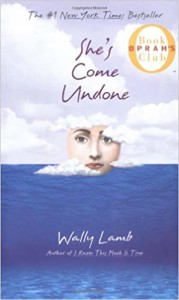 She's Come Undone
In this New York Times bestselling extraordinary coming-of-age odyssey, Wally Lamb invites us to hitch a wild ride on a journey of love, pain, and renewal with the most heartbreakingly comical heroine to come along in years.
"Mine is a story of craving: an unreliable account of lusts and troubles that began, somehow, in 1956 on the day our free television was delivered…."
Meet Dolores Price. She's thirteen, wise-mouthed but wounded, having bid her childhood goodbye. Beached like a whale in front of her bedroom TV, she spends the next few years nourishing herself with the Mallomars, potato chips, and Pepsi her anxious mother supplies. When she finally rolls into young womanhood at 257 pounds, Dolores is no stronger and life is no kinder. But this time she's determined to rise to the occasion and give herself one more chance before really going belly up.
In this extraordinary coming-of-age odyssey, Wally Lamb invites us to hitch a wild ride on a journey of love, pain, and renewal with the most heartbreakingly comical heroine to come along in years. At once a fragile girl and a hard-edged cynic, so tough to love yet so inimitably lovable, Dolores is as poignantly real as our own imperfections. She's Come Undone includes a promise: you will never forget Dolores Price.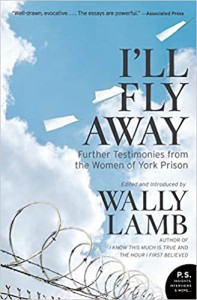 For several years, Wally Lamb has run a writing workshop at the York Correctional Institution, Connecticut's only maximum-security prison for women. Writing, Lamb discovered, was a way for these women to face their fears and failures and begin to imagine better lives. Couldn't Keep It to Myself, a collection of their essays, was published in 2003 to great critical acclaim. With I'll Fly Away, Lamb offers readers a new volume of intimate pieces from the York workshop. Startling, heartbreaking, and inspiring, these stories are as varied as the individuals who wrote them, but each illuminates an important core truth: that a life can be altered through self-awareness and the power of the written word.
-30-