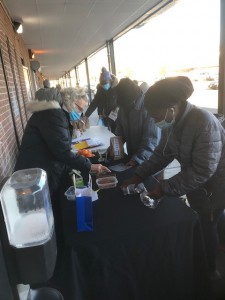 The spirit of giving was alive Tuesday afternoon at the Barbour Library's Winterfest event.
HPL handed about 40 bags of food, donated by Foodshare, in just a 20 minutes.
"Food scarcity is a regular thing in this neighborhood, even more so with the pandemic," Blean said.
The hour long event was a microcosm of a lot of what HPL has to offer. Programming Manager Liz Castle distributed free books. Children's librarian Victoria Palmatier shared program opportunities and crafts for kids. Michelle Lipar, a social work intern from the University of Connecticut, handed out her contact information and a list of library resources.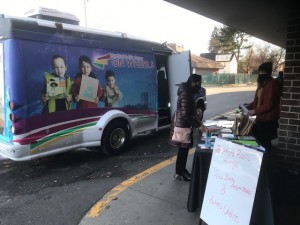 Irene Blean, manager of the Barbour Library, showed her customers how to make an easy potpourri recipe that would warm up a home nicely. Barbour Library customers would love to have their library fully open, Blean said, and while the pandemic makes that impossible right now, events like these can still provide quality library services.
Blean has held four outdoor events this fall, including a health fair and voter registration and Census drives. She plans to offer Zoom events in January. "We are always looking for ways to connect with the community," Blean said.
Palmatier plans to hold a virtual children's event later in the month, helping kids put together their Covid-19 time capsule. By allowing children a place to thinking about how much their lives have changed, they also have an opportunity to wrestle with the emotional issues brought up by the pandemic, Palmatier said.
"I think they are surviving the pandemic with astounding resiliency," Palmatier said.
The needs are palpable, Blean said, and HPL is poised to help in any way it can. "More than one person has said to me, thank you for not forgetting about us," Blean said.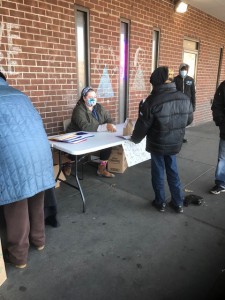 by Steven Scarpa, Manager of Communications and Public Relations
-30-