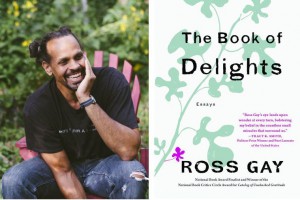 Barbour Branch Library Manager Irene Blean was listening to an interview on the NPR show "On Being" with the writer Ross Gay that prompted her to have an idea for a program.
Gay had written a book of essays called "Book of Delights." Each day for a year, starting from his 42nd birthday, Gay wrote about the joys he experienced every day – his garden, coffee and donuts, the simple things that make up a rich life.
"It is joy by which the labor that will make the life that I want, possible. It's not at all puzzling to me that joy is possible in the midst of difficulty," Gay told On Being host Krista Tippett in a 2019 interview.
Gay's words struck a chord with Blean, and she decided to do something about it.
"I thought the topic was relevant to people struggling with the pandemic," Blean said.
Using Gay's book as a jumping off point for discussion, Blean has put together an event where people can share the things that make them happy. "Come ready to share a gleeful moment you may have witnessed or beloved quote, song, poem or book," Blean said.
The event will take place on Zoom, Thursday, January 14 at 7 pm. To register please call 860-695-7401 or email iblean@hplct.org for a Zoom invite.
Blean hopes that by spending just a little while thinking about the good things in the their lives, they might be able to have a moment of respite from the stresses of the world around them. "I want people to realize that delight/joy is a choice for anyone to exercise and express in their lives, even when there is difficulty," Blean said.
– By Steven Scarpa, Manager, Public Relations and Communications