October is LGBTQ History Month and before it comes to a close we've some great book suggestions by LGTBQ authors. See a title you are interested in below? Click on it to check it out from the library!
These recommendations were featured throughout the month in our email newsletter. Not subscribed? Click here to sign up.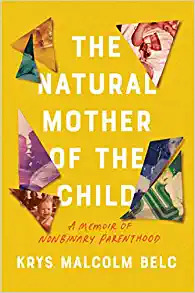 by Krys Malcolm Belc
Krys Malcolm Belc's visual memoir-in-essays explores how the experience of gestational parenthood — conceiving, birthing, and breastfeeding his son Samson — eventually clarified his gender identity.
"The Natural Mother of the Child offers, along with an ever-surprising, multiform structure, a lesson in courage and tenderness." — LA Times Review of Books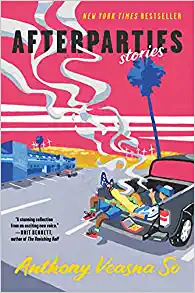 by Anthony Veasna So
Following the children of refugees in a Californian community of Cambodian Americans, Afterparties shepherds its characters through experiences with found family, intergenerational trauma, and Moby Dick
"Witty and soulful stories from a writer who was just getting started." — The New York Times Book Review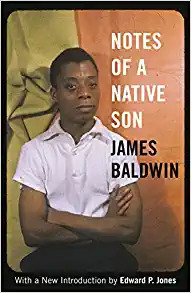 by James Baldwin
One of his most admired works, James Baldwin's essays on race, civil rights movement and life are as powerful and important today as when they were first written in 1955.
"Written with bitter clarity and uncommon grace." – Time
"A straight-from-the-shoulder writer, writing about the troubled problems of this troubled earth with an illuminating intensity."
– Langston Hughes, The New York Times Book Review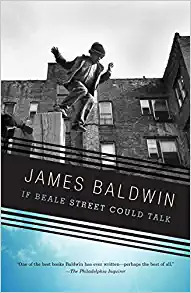 by James Baldwin
A beautifully written love story that inspired the award-winning major motion picture, James Baldwin has given America a moving story of love in the face of injustice.
"A moving, painful story, so vividly human and so obviously based on reality that it strikes us as timeless." – The New York Times Book Review
"A major work of Black American fiction." – The New Republic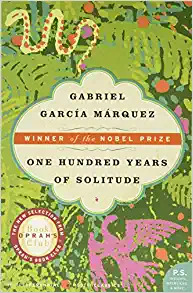 by Gabriel Garcia Marquez
One of the most influential literary works of our time, One Hundred Years of Solitude remains a dazzling and original achievement by the masterful Gabriel Garcia Marquez.
"One Hundred Years of Solitude is the first piece of literature since the Book of Genesis that should be required reading for the entire human race. . . . Mr. Garcia Marquez has done nothing less than to create in the reader a sense of all that is profound, meaningful, and meaningless in life." — William Kennedy, New York Times Book Review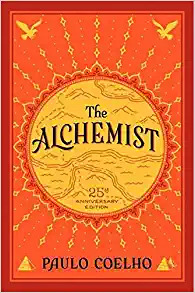 by Paulo Coelho
Combining magic, mysticism, wisdom and wonder into an inspiring tale of self-discovery, The Alchemist has become a modern classic, selling millions of copies around the world and transforming the lives of countless readers across generations.
"It's a brilliant, magical, life-changing book that continues to blow my mind with its lessons. [...] A remarkable tome." — Neil Patrick Harris
"A wise and inspiring fable about the pilgrimage that life should be" — M. Scott Peck.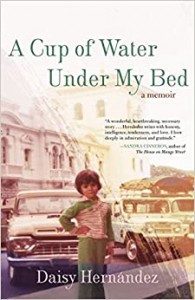 by Daisy Hernandez
In this lyrical, coming-of-age memoir, Daisy Hernández chronicles what the women in her Cuban-Colombian family taught her about love, money, and race.
"Gorgeously written from start to finish." – Boston Globe
"Hernández seamlessly combines the familiar genres of the 'coming out' story and the 'coming of age' story into a unique memoir of self-discovery." – LA Review of Books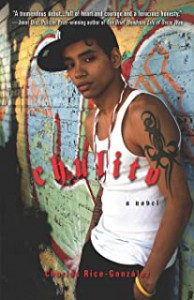 by Charles Rice-Gonzalez
Set against a vibrant South Bronx neighborhood and the queer youth culture of Manhattan's piers, Chulito is a coming-of-age, coming out love story of a sexy, tough, hip hop-loving, young Latino man and the colorful characters who populate his block.
"Hilarious, unique, heartfelt and sharp. A wonderful read." – Sandra Cisneros, author of The House on Mango Street
"This is a beautiful debut." – Jaime Manrique, author of Latin Moon in Manhattan