If you are a Hartford resident and don't have a HPL card, getting one online is easy and will give you access to online books, films, music, and online databases.
Step 1 – go to hplct.org. Click on "Using Your Library" in the menu in the header on the upper right hand corner of your screen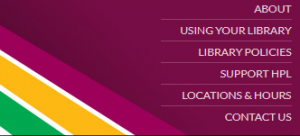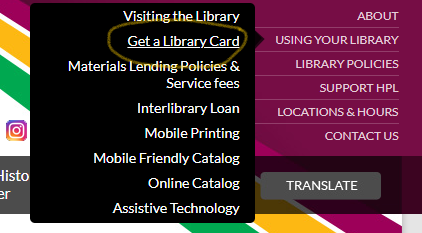 Step 4 – Fill out the online form.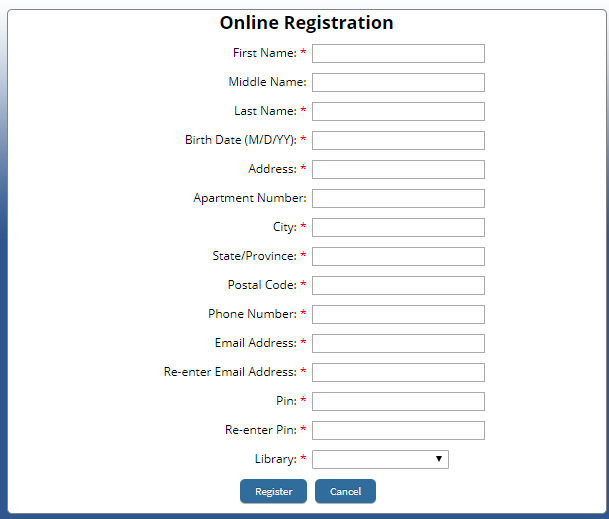 Step 5 – You are now on the confirmation screen and you will receive your login password!