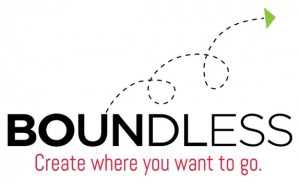 The Boundless partnership between Hartford Public Library and Hartford Public Schools was recently featured in the School Library Journal. We are proud to be in the company of other school districts and libraries that are strengthening partnerships to support their students and communities.
Dr. Leslie Torres-Rodriguez, superintendent of the Hartford Public Schools, offered a few words about the partnership.
"We are thankful to our partners-in-learning at the Hartford Public Library for working beside us, shoulder-to-shoulder, to increase educational access for our beautiful and capable students. Boundless provides greater access to paper books and digital resources to help our students develop that crucial, life-long love of reading.  When I was a child, the Park Street public library branch was my second home.  It was my love of reading that helped to secure my future.
Boundless benefits our students, teachers, families, and the entire school community. And it profoundly supports our literacy goals which we know are key to student success.
Supported by a Media Specialist, this is a traditional library where the past and future meet; combining all the tools our students need to thrive in the 21st century.
We are excited about the tremendous benefits this partnership is bringing to Rawson School and we hope that this pilot program will be implemented at more schools in the future."