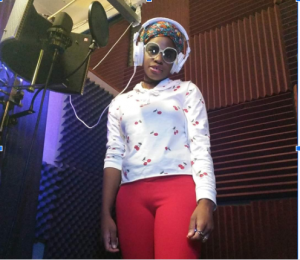 Hartford resident Tenaya Taylor is many different things – an artist, an activist, and a social justice advocate are just a few.
"I can't help but to talk about injustices," Tenaya said.
It's only recently that Tenaya is recognizing how those things feed one another.
"I've been trying to consolidate all the work I've been doing," Taylor said.
Taylor recently lent their talents to Hartford Public Library's online programming, demonstrating how to make artistically crafted bookmarks. The bookmarks were certainly a lovely diversion, but Taylor was passing along something else. "I wanted to give people hope," Taylor said.
Ever since Taylor was a child, creating has been an important part of life. Tenaya received encouragement from a teacher at a young age and while aspects of the Hartford arts scene can be elitist, street and self-taught artists welcomed Taylor among them.
Taylor wants to make art that is relatable, usable and accessible. If the work ended up in Marshall's, Tenaya said with a laugh, that would be great. "I'm like the black Martha Stewart," Taylor said. "I like bright sunny things."
There was time spent in a 9 to 5 job, but that kind of work just didn't agree with Taylor. Tenaya needed space to pursue all facets of life.
"The joy of autonomy is priceless," Tenaya said. "I need to have busy hands."
– By Steve Scarpa, Manager, Communications and Public Relations
– 30 -
One Response to Presenter Profile: Tenaya Taylor