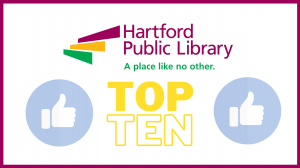 What have people been reading around Hartford this past month? Here's HPL's top ten e-books checked out this past month:
1. How to Be an Antiracist by Ibram X. Kendi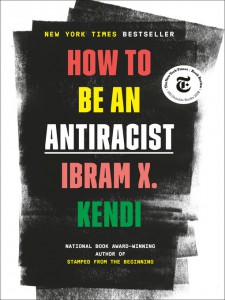 From the National Book Award–winning author of Stamped from the Beginning comes a groundbreaking approach to understanding and uprooting racism and inequality in our society—and in ourselves.
Named one of the best books of the year by  The New York Times Book Review • Time • NPR • The Washington Post • Shelf Awareness • Library Journal • Publishers Weekly
2. The Vanishing Half by Brit Bennett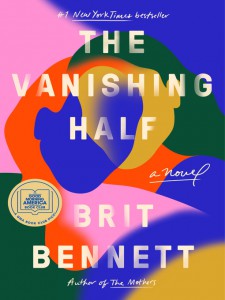 From The New York Times-bestselling author of The Mothers, a stunning new novel about twin sisters, inseparable as children, who ultimately choose to live in two very different worlds, one black and one white. "A story of absolute, universal timelessness …For any era, it's an accomplished, affecting novel. For this moment, it's piercing, subtly wending its way toward questions about who we are and who we want to be…." – Entertainment Weekly
3. The Glass Hotel by Emily St. John Mandel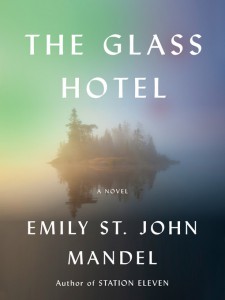 From the award-winning author of Station Eleven, an exhilarating novel set at the glittering intersection of two seemingly disparate events-a massive Ponzi scheme collapse and the mysterious disappearance of a woman from a ship at sea.
A New York Times, Entertainment Weekly, Newsweek, Bustle, Buzzfeed, GoodReads, Houston Chronicle, Writer's Digest, Medium, Washington Independent Review of Books, The Millions, Boston Globe, USA Today, and Women's Day Most Anticipated Book of 2020
4. White Fragility: Why It Is So Hard for White People to Talk About Racism by Robin DiAngelo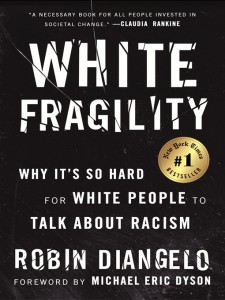 The New York Times best-selling book exploring the counterproductive reactions white people have when their assumptions about race are challenged, and how these reactions maintain racial inequality.
5. The Nickel Boys by Colson Whitehead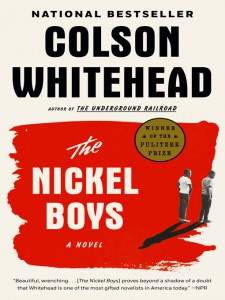 Winner of the 2020 Pulitzer Prize
In this bravura follow-up to the Pulitzer Prize and National Book Award-winning #1 New York Times bestseller The Underground Railroad, Colson Whitehead brilliantly dramatizes another strand of American history through the story of two boys sentenced to a hellish reform school in Jim Crow-era Florida.
6. The Dutch House by Ann Patchett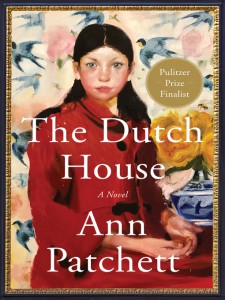 Finalist for the Pulitzer Prize
Ann Patchett, the #1 New York Times bestselling author of Commonwealth, delivers her most powerful novel to date: a richly moving story that explores the indelible bond between two siblings, the house of their childhood, and a past that will not let them go. The Dutch House is the story of a paradise lost, a tour de force that digs deeply into questions of inheritance, love and forgiveness, of how we want to see ourselves and of who we really are.
Named one of the Best Books of the Year by NPR, The Washington Post; O: The Oprah Magazine, Real Simple, Good Housekeeping, Vogue, Refinery29, and Buzzfeed.
7. Where the Crawdads Sing by Delia Owens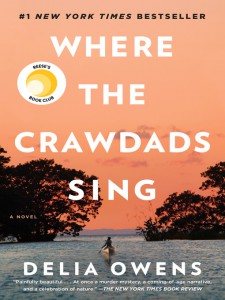 Where the Crawdads Sing is at once an exquisite ode to the natural world, a heartbreaking coming-of-age story, and a surprising tale of possible murder. Owens reminds us that we are forever shaped by the children we once were, and that we are all subject to the beautiful and violent secrets that nature keeps.
8. White Rage: The Unspoken Truth of Our Racial Divide by Carol Anderson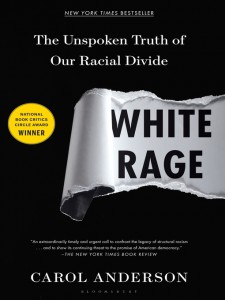 From the Civil War to our combustible present, acclaimed historian Carol Anderson reframes our continuing conversation about race, chronicling the powerful forces opposed to black progress in America.
9. So You Want To Talk About Race by Ijeoma Oluo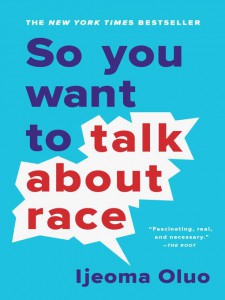 In So You Want to Talk About Race, Ijeoma Oluo guides readers of all races through subjects ranging from intersectionality and affirmative action to "model minorities" in an attempt to make the seemingly impossible possible: honest conversations about race and racism, and how they infect almost every aspect of American life.
10. Why I Am No Longer Talking To White People About Race by Reni Eddo-Lodge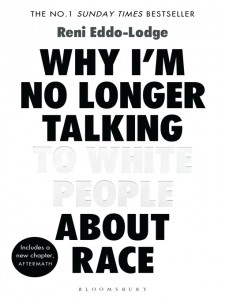 Exploring everything from eradicated black history to the inextricable link between class and race, Why I'm No Longer Talking to White People About Race is the essential handbook for anyone who wants to understand race relations in Britain today.
__
Some great titles just fell outside of this month's top ten:
-30-