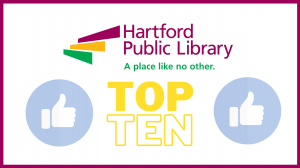 1 – The Darwin Affair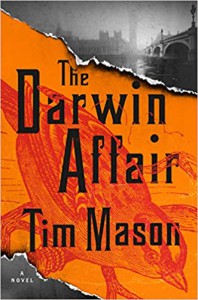 London, June 1860: When an assassination attempt is made on Queen Victoria, and a petty thief is gruesomely murdered moments later—and only a block away—Chief Detective Inspector Charles Field quickly surmises that these crimes are connected to an even more sinister plot. Was Victoria really the assassin's target? Are those closest to the Crown hiding something? And who is the shadowy figure witnesses describe as having lifeless, coal-black eyes?
2 – The Vanishing Half by Brit Bennett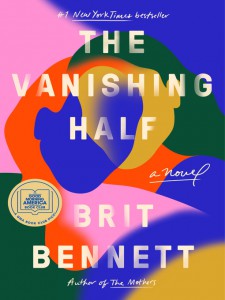 From The New York Times-bestselling author of The Mothers, a stunning new novel about twin sisters, inseparable as children, who ultimately choose to live in two very different worlds, one black and one white.
3 – Midnight Sun: Twilight Series, Book 5 by Stephenie Meyer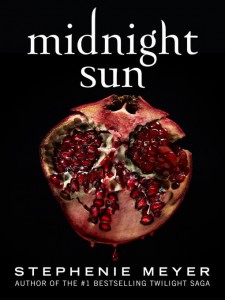 When Edward Cullen and Bella Swan met in Twilight, an iconic love story was born. But until now, fans have heard only Bella's side of the story. At last, readers can experience Edward's version in the long-awaited companion novel, Midnight Sun.
4 – The Other Wes Moore: One Name, Two Fates by Wes Moore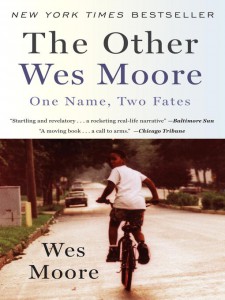 Two kids named Wes Moore were born blocks apart within a year of each other. Both grew up fatherless in similar Baltimore neighborhoods and had difficult childhoods; both hung out on street corners with their crews; both ran into trouble with the police. How, then, did one grow up to be a Rhodes Scholar, decorated veteran, White House Fellow, and business leader, while the other ended up a convicted murderer serving a life sentence?
5 – How to Be an Antiracist by Ibram X. Kendi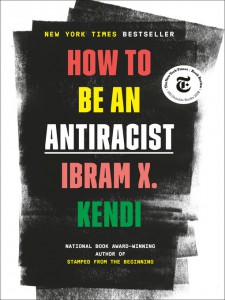 From the National Book Award–winning author of Stamped from the Beginning comes a "groundbreaking" (Time) approach to understanding and uprooting racism and inequality in our society—and in ourselves. "The most courageous book to date on the problem of race in the Western mind."—The New York Times
6 – The War of the Worlds by H.G. Wells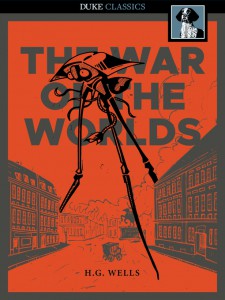 Causing mass hysteria as listeners of its 1938 radio broadcast believed a Martian invasion of Earth really was taking place, H. G. Wells' The War of the Worlds is perhaps the most famous novel of its genre. This 1898 story has spawned films, radio and television series and comic-book adaptions, and its popularity endures today.
7 – Caste: The Origins of Our Discontents by Isabel Wilkerson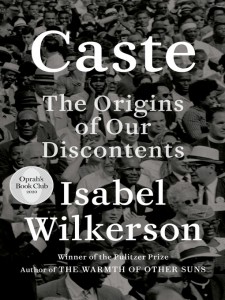 In this brilliant book, Isabel Wilkerson gives us a masterful portrait of an unseen phenomenon in America as she explores, through an immersive, deeply researched narrative and stories about real people, how America today and throughout its history has been shaped by a hidden caste system, a rigid hierarchy of human rankings.
8 – The Distance Between Us by Kasie West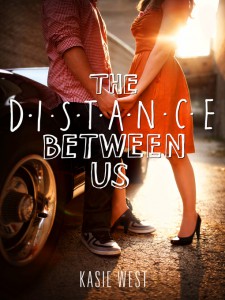 Seventeen-year-old Caymen Meyers learned early that the rich are not to be trusted. Enter Xander Spence–he's tall, handsome, and oozing rich. Despite the fact that he seems to be one of the first people who actually gets her, she's smart enough to know his interest won't last. But just when Xander's loyalty and attentiveness are about to convince Caymen that being rich isn't a character flaw, she finds out that money is a much bigger part of their relationship than she'd ever realized. With so many obstacles standing in their way, can she close the distance between them?
9 – Playing in the Dark by Toni Morrison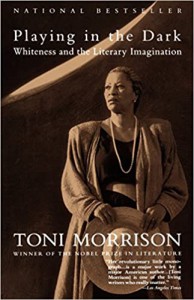 An immensely persuasive work of literary criticism that opens a new chapter in the American dialogue on race — and promises to change the way we read American literature. Morrison shows how much the themes of freedom and individualism, manhood and innocence, depended on the existence of a black population that was manifestly unfree—and that came to serve white authors as embodiments of their own fears and desires.
10 – The New Jim Crow: Mass Incarceration in the Age of Colorblindness by Michelle Alexander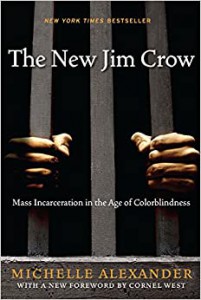 Seldom does a book have the impact of Michelle Alexander's The New Jim Crow. Since it was first published in 2010, it has been cited in judicial decisions and has been adopted in campus-wide and community-wide reads; it helped inspire the creation of the Marshall Project and the new $100 million Art for Justice Fund; it has been the winner of numerous prizes, including the prestigious NAACP Image Award; and it has spent nearly 250 weeks on the New York Times bestseller list.
BECAUSE THERE WERE SO MANY GOOD CHOICES WE DECIDED TO GIVE YOU FIVE MORE!
11 – Untamed by Glennon Doyle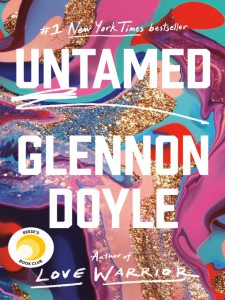 There is a voice of longing inside each woman. We strive so mightily to be good: good partners, daughters, mothers, employees, and friends. We hope all this striving will make us feel alive. Instead, it leaves us feeling weary, stuck, overwhelmed, and underwhelmed. We look at our lives and wonder: Wasn't it all supposed to be more beautiful than this?
12 – Too Much and Never Enough: How My Family Created The World's Most Dangerous Man by Mary Trump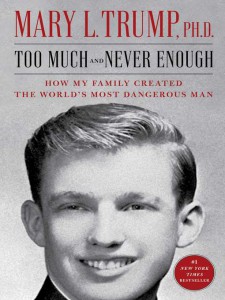 In this revelatory, authoritative portrait of Donald J. Trump and the toxic family that made him, Mary L. Trump, a trained clinical psychologist and Donald's only niece, shines a bright light on the dark history of their family in order to explain how her uncle became the man who now threatens the world's health, economic security, and social fabric.
13 – The Hate U Give by Angie Thomas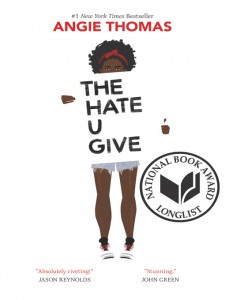 Sixteen-year-old Starr Carter moves between two worlds: the poor neighborhood where she lives and the fancy suburban prep school she attends. The uneasy balance between these worlds is shattered when Starr witnesses the fatal shooting of her childhood best friend Khalil at the hands of a police officer. Khalil was unarmed. What Starr does—or does not—say could upend her community. It could also endanger her life.
14 – Where the Crawdads Sing by Delia Owens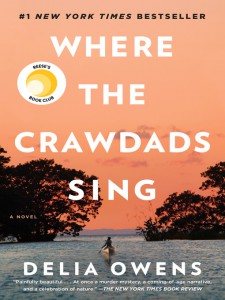 Where the Crawdads Sing is at once an exquisite ode to the natural world, a heartbreaking coming-of-age story, and a surprising tale of possible murder. Owens reminds us that we are forever shaped by the children we once were, and that we are all subject to the beautiful and violent secrets that nature keeps.
15 – Twice in a Blue Moon by Christina Lauren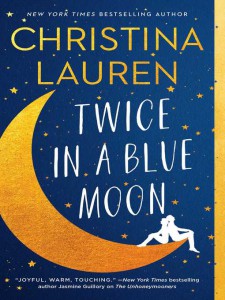 From the New York Times bestselling author of The Unhoneymooners and the "delectable, moving" (Entertainment Weekly) My Favorite Half-Night Stand comes a modern love story about what happens when your first love reenters your life when you least expect it.
-30-