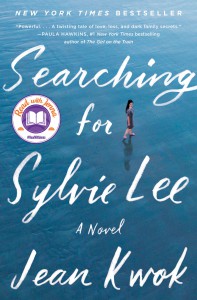 Searching for Sylvie Lee
A poignant and suspenseful drama that untangles the complicated ties binding three women—two sisters and their mother—in one Chinese immigrant family and explores what happens when the eldest daughter disappears, and a series of family secrets emerge.
A deeply moving story of family, secrets, identity, and longing, Searching for Sylvie Lee is both a gripping page-turner and a sensitive portrait of an immigrant family. It is a profound exploration of the many ways culture and language can divide us and the impossibility of ever truly knowing someone—especially those we love.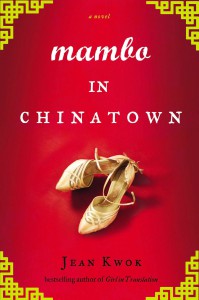 Mambo in Chinatown
A novel about a young woman torn between her family duties in Chinatown and her escape into the world of ballroom dancing.
Twenty-two-year-old Charlie Wong grew up in New York's Chinatown, the older daughter of a Beijing ballerina and a noodle maker. But when she lands a job as a receptionist at a ballroom dance studio, Charlie gains access to a world she hardly knew existed, and everything she once took to be certain turns upside down. Gradually, at the dance studio, awkward Charlie's natural talents begin to emerge. As Charlie blossoms, she is forced to try to reconcile her two selves and her two worlds— eastern and western, old world and new—without sacrificing her newfound confidence and identity.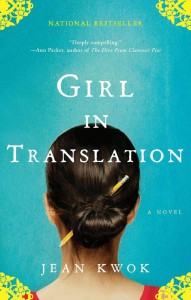 Girl in Translation
Girl in Translation is an inspiring debut about a young immigrant in America, a smart girl who, living a double life between school and sweatshop, understands that her family's future is in her hands.
When Kimberly Chang and her mother emigrate from Hong Kong to Brooklyn squalor, she quickly begins a secret double life: exceptional schoolgirl during the day, Chinatown sweatshop worker in the evenings. Through Kimberly's story, author Jean Kwok, who also emigrated from Hong Kong as a young girl, brings to the page the lives of countless immigrants who are caught between the pressure to succeed in America, their duty to their family, and their own personal desires, exposing a world we rarely hear about. Girl in Translation is an unforgettable and classic novel of an American immigrant—a moving tale of hardship and triumph, heartbreak and love, and all that gets lost in translation.
Click here for more information about Jean Kwok's work. 
-30-