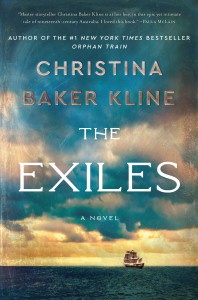 The Exiles
A powerful, emotionally resonant novel that captures the hardship, oppression, opportunity and hope of four women's lives—three English convicts and an orphaned Aboriginal girl—in nineteenth-century Australia.
While most English convicts transported to Australia were men, 25,000 were women. Kline explores the development of Australia from a fresh perspective, telling the story of this fascinating, blood-soaked land and its legacy with the grace, beauty, empathy, and insight—and the rich, full-bodied characters—that are the hallmarks of her work.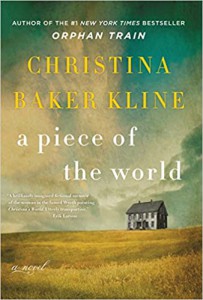 A Piece of the World
To Christina Olson, the entire world was her family's remote farm in the small coastal town of Cushing, Maine. Born in the home her family had lived in for generations, and increasingly incapacitated by illness, Christina seemed destined for a small life. Instead, for more than twenty years, she was host and inspiration for the artist Andrew Wyeth, and became the subject of one of the best known American paintings of the twentieth century. Bringing into focus the flesh-and-blood woman behind the portrait, she vividly imagines the life of a woman with a complicated relationship to her family and her past, and a special bond with one of our greatest modern artists. Told in evocative and lucid prose, A Piece of the World is a story about the burdens and blessings of family history, and how artist and muse can come together to forge a new and timeless legacy.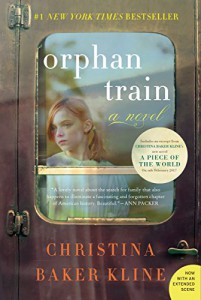 Orphan Train
Between 1854 and 1929, so-called orphan trains ran regularly from the cities of the East Coast to the farmlands of the Midwest, carrying thousands of abandoned children whose fates would be determined by pure luck. Would they be adopted by a kind and loving family, or would they face a childhood and adolescence of hard labor and servitude? As a young Irish immigrant, Vivian Daly was one such child, sent by rail from New York City to an uncertain future a world away. Moving between contemporary Maine and Depression-era Minnesota, Orphan Train is a powerful tale of upheaval and resilience, second chances, and unexpected friendship.
For more information about Christina Baker Kline's book, click here.