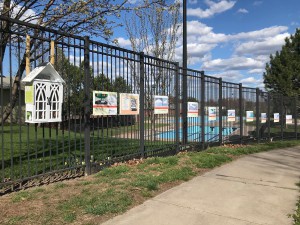 The Hartford City Council recently approved a plan by the Hartford Public Library, in partnership with Hartford Athletic and Cigna, to install a permanent StoryWalk display in Colt Park.
The display will consist of a series of 20 interactive podiums that will each feature one to two pages from a children's book as well as a physical activity to complete while walking to the next podium. The pages will be displayed in English and Spanish. The final page will contain a QR code that will direct users to a website where they can complete a quiz to win Hartford Athletic prizes
"Putting literacy and physical fitness at the forefront, this initiative provides families in the Hartford community with a fun and educational activity that is available to everyone," Hartford Public Library, Hartford Athletic and Cigna wrote in a letter to Councilwoman Marilyn E. Rossetti, chair of the council's public works, parks, recreation and environment committee.
The StoryWalk will begin with a podium outside the entrance of Dillon Stadium, continue to the corner of Van Block Avenue and Masseek Street and then enter Colt Park where 18 additional podiums will be placed on the east side of the youth soccer field.
A resolution by Rossetti, Council President Maly Rosado and Councilwoman Shirley Surgeon was included on the consent agenda at the council's Sept. 13 meeting.
Cigna has agreed to pay $25,000 to cover the cost of the project, including three years of maintenance and upkeep.
The StoryWalk is expected to be completed in mid-October and the Hartford Public Library will replace the book pages and activities on a quarterly basis.