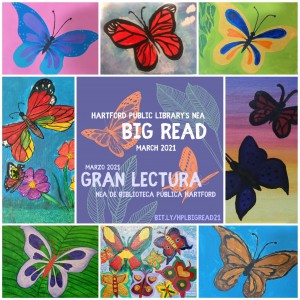 Over the past month Hartford Public Library's 2021 NEA Big Read celebrated acclaimed novelist Julia Alvarez's books "In the Time of the Butterflies" and youth selection "How Tia Lola Came to (Visit) Stay."
We hope you enjoyed exploring how the books' themes of Dominican pride, free-thinking, resilience, and women's rights take root right here in our own backyard.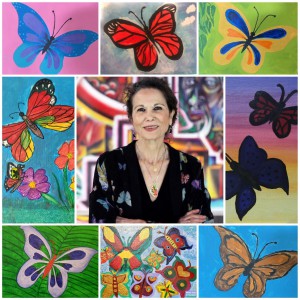 Putting on the 2021 NEA Big Read was a huge community effort.
Thank you to Hartford's vibrant Dominican community for teaching us more about the history of the Mirabal Sisters and the legacy of Julia Alvarez.
Thank you also to Ray Gonzalez Latin Jazz Quintet, Baila Con Gusto CT, Surcari and Rey Kellys Band for their lively performances, and to our partners Caribe Restaurant, Bodega Blush, Hispanic Health Council, and UConn Hartford for offering their expertise and sharing the Big Read with their communities.
Much gratitude to CT's own revolutionary Latinas who graced us with their power and artistry:  Edna Negron, Glaisma Perez-Silva, Addys Castillo, Cin Martinez, I-SHEA, Zulynette, Luzy Rivera, Jocelyn Cerda, Jennifer Perez Caraballo, Diana Aldrete, and Lindaluz Carrillo. We are so grateful to the literary matriarch herself, Julia Alvarez, for visiting Hartford (virtually), and to poet Sarahí Almonte Caraballo, who hosted Alvarez with an open heart.
And lastly, thank you to everyone who read Julia Alvarez's books along with us, attended Big Read programs, and shared your own stories, takeaways, lessons, and manifestos.
"A novel is not, after all, a historical document, but a way to travel through the human heart" – Julia Alvarez