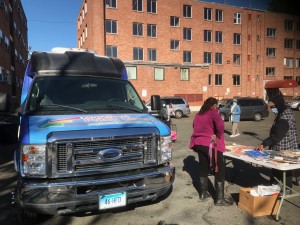 Hartford Public Library is always looking for different ways to serve its city and an important tool in its arsenal is the Library on Wheels.
During the summer, HPL's Library on Wheels distributed free books, Census information and voter registration. Library staff members Liz Castle and Michelle McFarland have come up with a plan to shift the LOW's emphasis this winter. In the warmth of summer, customers can go to the LOW – with winter coming, the LOW is going to endeavor to come to the customers.
"This winter we are trying to provide the city with increased access to our collection," Castle said.
The Library on Wheels will be making multiple stops a week. It will continue its partnership with Foodshare, setting up at their meal distribution sites. But thanks to Castle and McFarland's hard work, the LOW will be distributing curated collections of books for local community partners.
McFarland believes this adjustment allows the library to provide a deeper level of service with people who need it the most. "People love that the library is visible and has a presence," McFarland said. "It's almost reassuring to them. There is a connection, as crazy as it is. We are out there trying to make a difference."
For example, the Library on Wheels will lend sets of books to each of their day care center partners based on what is being taught at the centers that week. The LOW will also go to senior centers and apartment complexes to drop off borrowed books as well.
"We are thinking about all of the places where people are still homebound and might not be able to get to branch and pick up a book on hold," Castle said. "We are trying to reach the most vulnerable populations."
Castle said one of the library's long term goals is to partner with city correctional facilities to lend materials there as well. "We are looking to expand our partnerships," Castle said.
In addition to making sure that HPL's collection is available to a wider slide of the city's populace, McFarland will still be handing out free books.
"It's the small things that people appreciate," McFarland said. "I am glad that we are figuring out how to do all of this together."
– By Steven Scarpa, Manager of Communications and Public Relations
-30-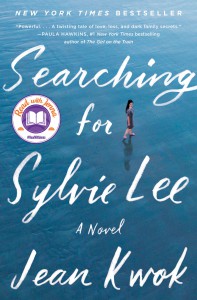 Searching for Sylvie Lee
A poignant and suspenseful drama that untangles the complicated ties binding three women—two sisters and their mother—in one Chinese immigrant family and explores what happens when the eldest daughter disappears, and a series of family secrets emerge.
A deeply moving story of family, secrets, identity, and longing, Searching for Sylvie Lee is both a gripping page-turner and a sensitive portrait of an immigrant family. It is a profound exploration of the many ways culture and language can divide us and the impossibility of ever truly knowing someone—especially those we love.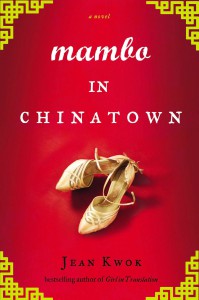 Mambo in Chinatown
A novel about a young woman torn between her family duties in Chinatown and her escape into the world of ballroom dancing.
Twenty-two-year-old Charlie Wong grew up in New York's Chinatown, the older daughter of a Beijing ballerina and a noodle maker. But when she lands a job as a receptionist at a ballroom dance studio, Charlie gains access to a world she hardly knew existed, and everything she once took to be certain turns upside down. Gradually, at the dance studio, awkward Charlie's natural talents begin to emerge. As Charlie blossoms, she is forced to try to reconcile her two selves and her two worlds— eastern and western, old world and new—without sacrificing her newfound confidence and identity.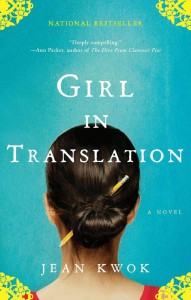 Girl in Translation
Girl in Translation is an inspiring debut about a young immigrant in America, a smart girl who, living a double life between school and sweatshop, understands that her family's future is in her hands.
When Kimberly Chang and her mother emigrate from Hong Kong to Brooklyn squalor, she quickly begins a secret double life: exceptional schoolgirl during the day, Chinatown sweatshop worker in the evenings. Through Kimberly's story, author Jean Kwok, who also emigrated from Hong Kong as a young girl, brings to the page the lives of countless immigrants who are caught between the pressure to succeed in America, their duty to their family, and their own personal desires, exposing a world we rarely hear about. Girl in Translation is an unforgettable and classic novel of an American immigrant—a moving tale of hardship and triumph, heartbreak and love, and all that gets lost in translation.
Click here for more information about Jean Kwok's work. 
-30-
Hartford Public Library will partner with the Bristol-based ImagineNation, a Museum Early Learning Center, to offer a series of STEM programs for students in kindergarten through fourth grade.
The series explores the magic of nature. Children will meet animals virtually and learn about their lives. There will be fun crafts like making snow globes and kaleidoscopes. Through engaging activities kids get a practical glimpse into the world around them.
The series will begin in December. Pre-recorded STEM activities will air on HPL's Facebook page Wednesdays, December 2, 9, 16, 23, and 30. ImagineNation, working with HPL's youth services librarians, will also present three live Zoom programs, taking place on Thursdays, December 3, 10, 17 from 4-4:30pm.
The partnership is part of Hartford Public Library's continued emphasis on science, technology, engineering and math. "The Hartford Public Library is thankful for the partnership with the Imagine Nation. This partnership is one more way for STEM opportunities to be available to the children of Hartford through the Hartford Public Library. Many of the jobs of the future will be in Science, Technology, Engineering, and Math and we hope that this partnership will help children get excited about those possibilities today," said Denise Martens, HPL's . youth and family service manager.
Live video events
Hedgehog encounter: Meet Mac the Hedgehog! Learn some fun hedgehog facts, and listen to "The Hat" by Jan Brett.
Kibo Robot Exploration:  Learn about different kinds of robots, and listen to "Clink" by Kelly DiPucchio.
Build your own Kaleidoscope: Learn about light, explore the beauty of kaleidoscopes, and build your own.
Prerecorded video events with Ms. Rachel of the ImagineNation Museum
Hibernation – Learn about what animals are up to in the winter time, and what different animals do to survive the cold!
Making a snow globe – Follow along with Ms. Rachel as she makes a snow globe!
Animal Footprints – Learn about which animals make the tracks you might see in the snow, and how to tell different animal prints apart!
Why leaves change color – Learn about what happens to trees in winter, why leaves change color, and why some trees don't change at all!
Making a bird feeder – Make a bird feeder with out of household materials!
Imagine Nation, A Museum Early Learning Center is pleased to offer these educational virtual programs that are made possible by a grant from the J. Walton Bissell Foundation.
The grant will allow Imagine Nation to continue to expand community outreach efforts and advance its mission of developing inquisitive and imaginative lifelong learners by providing high quality, community-based learning experiences for children and families in the Greater Hartford area.
"We are appreciative of the J. Walton Bissell Foundation for their continued generous support and dedication to enhancing educational opportunities for early learners, and are excited to partner with the Hartford Public Library to deliver these engaging programs," said Doreen Stickney, Development Director, Imagine Nation, A Museum Early Learning Center.
-30-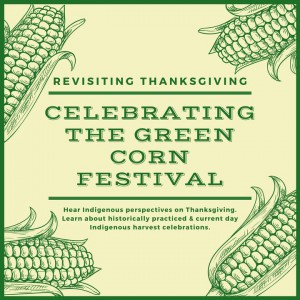 Hartford Public Library is offering the opportunity for people to re-learn the history around Thanksgiving and celebrate Native American customs and culture.
The event, called "Revisiting Thanksgiving, and Celebrating the Green Corn Festival" will take place Monday, November 23, from 6:00 pm – 7:15 pm via Facebook Live.
Many Americans celebrate Thanksgiving as the peaceful breaking of bread between Native people and European settlers, but what really happened? And what are the Indigenous origins of Thanksgiving pre-colonization? Hear Indigenous perspectives on Thanksgiving, and learn about historically practiced and current day Indigenous harvest celebrations, including the Green Corn Festival.
"We at Hartford Public Library recognize 'the danger of a single story' to quote author Chimamanda Ngozi Adichie, and that we should always seek more opportunities to hear more stories, perspectives, and histories to deepen our understanding of ourselves and our neighbors. Thanksgiving is an opportunity for us to hear Indigenous stories in particular, and to look more closely at the roots of this American holiday," said Liz Castle, HPL's programming manager.
The panel will feature Natasha Gambrell of the Eastern Pequot Tribe, Kyle Lamphere of the Narragansett Tribe, Yvonne Matthews of the Cree Tribe, Melissa Wesaw of the Schaghticoke Tribal Nation, Sage Philips of the Penobscot Nation, and others, and moderated by Patricia Kelly.
For Pat Kelly, one of the event organizers, this is an opportunity to turn the Thanksgiving narrative away from its Eurocentric focus and towards a greater understanding of the complexities of the relationship between Native Americans and the Pilgrims.
"It's heartbreaking as a Native American to see how things have been filtered," said Kelly, president and CEO of Ebony Horsewomen.
The simple, accepted narrative of the holiday is that the Native Americans helped the Pilgrims survived a harsh winter and the two groups celebrated with a meal. The reality is more nuanced, Kelly said. The spread of disease and the harsh colonization efforts on the part of the Pilgrims make the true story a grim one for Native Americans.
Kelly wants to shed light on the Green Corn Festival, an ancient Native American celebration. In addition to the panel discussion, there will be music, poetry, and dance. She wants to shows that there is more to Native American life in Connecticut than legends and casinos. "It's time for the Native Americans to come forward," Kelly said.
For more information about Hartford Public Library, visit hplct.org.
Panelist Bios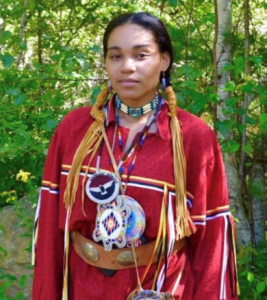 Natasha Gambrell is a member of the Eastern Pequot Tribal Nation, and is currently serving in their second term as a tribal councilor.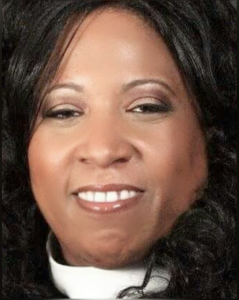 Yvonne D. Matthews
Yvonne D. Matthews, native of Hartford CT. Employed by Urban League of Greater Hartford and serves as an Elder with a team of Ministers and Elders under the leadership of Overseer Kenneth Moales Jr. at the Cathedral of the Holy Spirit, Bridgeport, CT. Yvonne is the owner of My Majesty's Royal Collections LLC, (A lingerie business) and the leader of Love Foundation Ministries. Yvonne has been told by her maternal elders that she comes from the Creek Indian Tribe/GA. Yvonne has a deep passion for the wellbeing of all people. She believes and lives "everything you need to fulfill your purpose for living is within you" We must serve, respect and live without fear.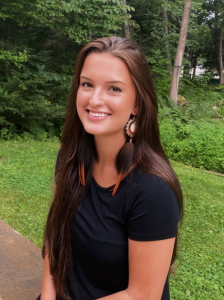 Sage Phillips (she/her/hers) is a Junior double majoring in Political Science and Human Rights with a minor in Native & Indigenous Studies at the University of Connecticut. As a young panawáhpskewi (Penobscot) activist fighting for social justice and education reform, Sage pays homage to her ancestors through her work as the Student Coordinator for the Native American Cultural Programs as well as the Founding President of the Native American & Indigenous Students Association (NAISA).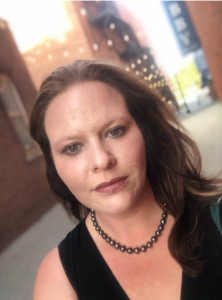 Melissa Wesaw
Melissa Wesaw is a member of the Schaghticoke Tribal Nation located in Kent, Connecticut. She graduated from Rivier College with an B.A., then attended PLSI in Albuquerque, New Mexico and obtained a law degree at Michigan State University College of Law. After law school she worked as an attorney on the Wind River Reservation as a public defender and a prosecutor for child support. She now lives in Connecticut with her husband and children.
-30-
Hartford Public Library announces Kellie Willis of St. Louis, MO as the 2020 recipient of the Caroline M. Hewins Scholarship, given to promising library school students who intend to become children's librarians.
Kellie works for the St. Louis County Library system as a Youth Services Specialist and is a member of the Black Caucus of the American Library Association.
"I am impressed by Kellie's commitment to children's library service and hope she continues to follow this path. As a former children's librarian, I know how rewarding this area of librarianship can be. She is certainly off to a great start," said Bridget Quinn-Carey, HPL's president and CEO.
"Kellie's passion for her community and her ability to recognize the many roles a children's librarian can play in the life of a child made her application stand out. I have no doubt she will be a leader in the field of librarianship," said Marie Jarry, HPL's director of public services.
Willis is a native of St. Louis, MO and is the Youth Services Specialist at the Natural Bridge Branch of the St. Louis County Library. Kellie is an MLIS student at the University of Missouri-Columbia with a focus on Library Services to children and teens. She loves when the kids at her branch call her the "Library Lady"! Kellie is a member of Missouri Library Association and Black Caucus of American Library Association. A proud AmeriCorps alum, Kellie's interests include the ways that Libraries are actively working for more just and inclusive communities and #ownvoices children's literature.
"My desire is for children in under-resourced communities like my own to see a librarian who looks like them, who advocates for them, and who connects them to library materials and programs that speak to their experiences," Willis said.
The Caroline M. Hewins Scholarship Fund was established in 1926 as a tribute to one of the great pioneers in American Librarianship in special recognition of her creative work for children throughout the country.
AN INTERVIEW WITH KELLIE WILLIS
What inspired you to pursue librarianship as a career?
Libraries have felt like home to me for a long time. I've felt a vocation to work in libraries since my teenage years, but I didn't take it seriously.  My neighborhood library was my safe space as a child and as a teen I volunteered there. Then in high school and in college I worked on campus in the library. I always wanted to be where the books are, because that's where I felt most comfortable and inspired. I studied Cultural Anthropology at Marquette University, served in AmeriCorps, then worked for non-profits in Chicago and St. Louis for 15 years. When Mike Brown was killed in Ferguson, MO, near my home community, I was so moved by the work of activists and organizers on the ground and also by the work of the Ferguson Public Library. These acts of radical love led me back to where I could best use my gifts to make a difference in my community -that's why I want to be a librarian!
Do you have a moment in your life where a library or a librarian helped or inspired you?
I worked in my high school library for a few hours each week and developed a strong relationship with our librarian-Kathleen Fernandes. Kathleen (at Crossroads College Prep we called our teachers by their first names) was witty, kind and encouraged students to learn as much about library resources as possible.  She asked me then if I considered a career in libraries and I didn't seriously consider it at the time. I should have listened to Kathleen! She lives in Washington State now, but we still keep in touch. I am so grateful for her influence and example! I hope I can make a difference in the lives of the kids and teens at my library the same way that she impacted me.
What are your priorities as a librarian?
Connecting the kids and teens we serve with #ownvoices literature and diverse authors and illustrators who are telling their own stories. As a black woman, serving a primarily black community, where I live, connecting my community to as many resources as possible is important to me. Using a Critical Librarianship framework for my MLIS courses and experiences working in a public library so that as a librarian I am actively working against oppression. Also, advocating for libraries as community, non-neutral, inclusive, trauma-informed spaces.
Any good book/podcast/other media suggestions for us?
The impossible question! I love all things written by Octavia Butler. Her Earthseed Series ("Parable of the Sower" and "Parable of the Talents") is a post-apocalyptic tale written in the 1990s that eerily reflects what is happening in our world today. The amazing Adrienne Maree Brown -author, activist, culture worker- edited an insightful short story collection, "Octavia's Brood: Science Fiction Stories and Social Justice Movements" that celebrates Octavia's legacy and uses her framework for looking at these intersections. Adrienne also moderates a podcast, Octavia's Parables, for a deep dive into Octavia's work.
-30-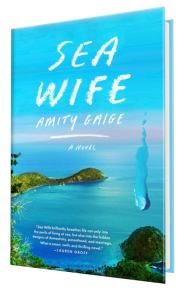 Sea Wife
Juliet is failing to juggle motherhood and her stalled-out dissertation on confessional poetry when her husband, Michael, informs her that he wants to leave his job and buy a sailboat. With their two kids—Sybil, age seven, and George, age two—Juliet and Michael set off for Panama, where their forty-four foot sailboat awaits them.
The initial result is transformative; the marriage is given a gust of energy, Juliet emerges from her depression, and the children quickly embrace the joys of being feral children at sea. Despite the stresses of being novice sailors, the family learns to crew the boat together on the ever-changing sea. The vast horizons and isolated islands offer Juliet and Michael reprieve – until they are tested by the unforeseen.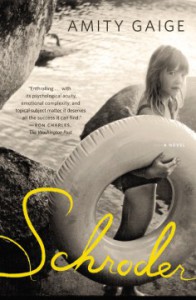 Schroder
Eric Schroder, our handsome, optimistic, but deluded and flawed narrator, has taken his six-year-old daughter, Meadow, on a summer road trip.  They sing songs, they swim, they eat ice-cream, and they don't come back.  The road trip becomes and accidental kidnap, and Eric winds up in a correctional facility, writing to his estranged wife, attempting to explain his actions and his bizarre behavior during the course of their marriage.  This is a novel about the profound, agonized love a parent feels — and what happens when that love is threatened.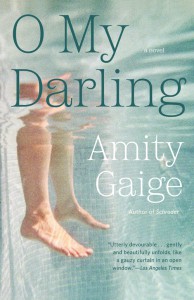 O My Darling
O My Darling tells the story of Clark and Charlotte—a devoted young couple whose marriage begins to implode as they move into their first house.  The external lives of Clark, a high school guidance counselor, and Charlotte, a bookkeeper, are utterly ordinary; but their interior lives are as bold and complex as abstract paintings colored by imagined possibilities, childhood joys, and, more darkly, by deeply buried fears.
Even their cherished yellow "dream" house seems permeated with the quiet sorrows and restless discontents of its previous owners. When Clark rescues a young boy from drowning, a chain of events—some comic, some harrowing—is set in motion, revealing the fault lines of the couple's relationship and individual psyches.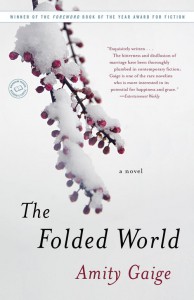 The Folded World
When Charlie Shade and Alice Bussard find each other, neither is prepared for the powerful, aching feeling of love that unites them. After falling for the cheerful and empathetic young man, Alice asks God: "Please, leave us alone. Leave us just like this." But as their relationship evolves, and their family grows with the addition of twin girls, so too does Charlie's career as a social worker.
Drawn to people in crisis, Charlie struggles to remain neutral when dealing with the troubled souls he meets. But as boundaries begin to blur and temptations arise at work and at home, Charlie and Alice head toward an emotional collision that will challenge their marriage in ways they never thought possible.
Click here for more information about Amity Gaige. 
-30-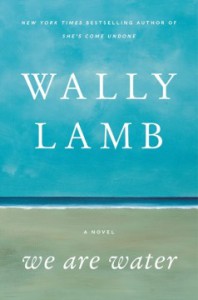 A disquieting and ultimately uplifting novel about a marriage, a family, and human resilience in the face of tragedy. After 27 years of marriage and three children, Anna Oh – wife, mother, outsider artist – has fallen in love with Viveca, the wealthy Manhattan art dealer who orchestrated her success. They plan to wed in the Oh family's hometown of Three Rivers in Connecticut. But the wedding provokes some very mixed reactions and opens a Pandora's Box of toxic secrets; dark and painful truths that have festered below the surface of the Oh's lives. We Are Water is a layered portrait of marriage, family, and the inexorable need for understanding and connection. With humor and compassion, Wally Lamb brilliantly captures the essence of human experience and the ways in which we search for love and meaning in our lives.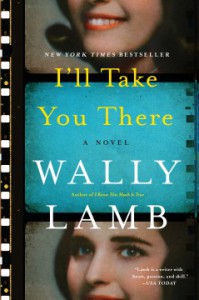 I'll Take You There
In this radiant homage to the resiliency, strength, and power of women, Lamb weaves an evocative, deeply affecting tapestry of one Baby Boomer's life and the trio of unforgettable women who have changed it. I'll Take You There centers on Felix, a film scholar who runs a Monday night movie club in what was once a vaudeville theater. One evening, while setting up a film in the projectionist booth, he's confronted by the ghost of Lois Weber, a trailblazing motion picture director from Hollywood's silent film era. Lois invites Felix to revisit – and in some cases relive – scenes from his past as they are projected onto the cinema's big screen. In these magical movies, the medium of film becomes the lens for Felix to reflect on the women who profoundly impacted his life. Against the backdrop of a kaleidoscopic convergence of politics and pop culture, family secrets, and Hollywood iconography, Felix gains an enlightened understanding of the pressures and trials of the women closest to him, and of the feminine ideals and feminist realities that all women, of every era, must face.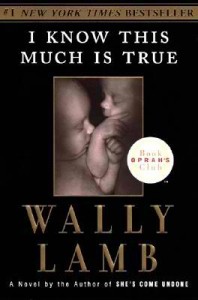 #1 New York Times Bestseller and Oprah Book Club selection
"Thoughtful . . . heart-wrenching . . . . An exercise in soul-baring storytelling—with the soul belonging to 20th-century America itself. It's hard to read and to stop reading, and impossible to forget."  — USA Today
Dominick Birdsey, a forty-year-old housepainter living in Three Rivers, Connecticut, finds his subdued life greatly disturbed when his identical twin brother Thomas, a paranoid schizophrenic, commits a shocking act of self-mutilation. Dominick is forced to care for his brother as well as confront dark secrets and pain he has buried deep within himself—a journey of the soul that takes him beyond his blue-collar New England town to Sicily's Mount Etna, the birthplace of his grandfather and namesake. Coming to terms with his life and lineage, Dominick struggles to find forgiveness and finally rebuild himself beyond the haunted shadow of his troubled twin.
I Know This Much Is True is a masterfully told story of alienation and connection, power and abuse, devastation and renewal—an unforgettable masterpiece.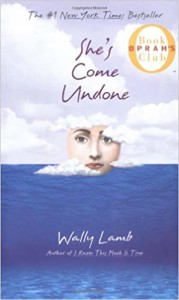 She's Come Undone
In this New York Times bestselling extraordinary coming-of-age odyssey, Wally Lamb invites us to hitch a wild ride on a journey of love, pain, and renewal with the most heartbreakingly comical heroine to come along in years.
"Mine is a story of craving: an unreliable account of lusts and troubles that began, somehow, in 1956 on the day our free television was delivered…."
Meet Dolores Price. She's thirteen, wise-mouthed but wounded, having bid her childhood goodbye. Beached like a whale in front of her bedroom TV, she spends the next few years nourishing herself with the Mallomars, potato chips, and Pepsi her anxious mother supplies. When she finally rolls into young womanhood at 257 pounds, Dolores is no stronger and life is no kinder. But this time she's determined to rise to the occasion and give herself one more chance before really going belly up.
In this extraordinary coming-of-age odyssey, Wally Lamb invites us to hitch a wild ride on a journey of love, pain, and renewal with the most heartbreakingly comical heroine to come along in years. At once a fragile girl and a hard-edged cynic, so tough to love yet so inimitably lovable, Dolores is as poignantly real as our own imperfections. She's Come Undone includes a promise: you will never forget Dolores Price.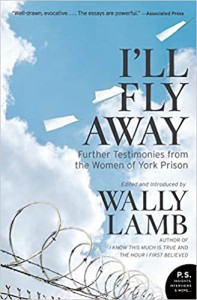 For several years, Wally Lamb has run a writing workshop at the York Correctional Institution, Connecticut's only maximum-security prison for women. Writing, Lamb discovered, was a way for these women to face their fears and failures and begin to imagine better lives. Couldn't Keep It to Myself, a collection of their essays, was published in 2003 to great critical acclaim. With I'll Fly Away, Lamb offers readers a new volume of intimate pieces from the York workshop. Startling, heartbreaking, and inspiring, these stories are as varied as the individuals who wrote them, but each illuminates an important core truth: that a life can be altered through self-awareness and the power of the written word.
-30-
Hartford Public Library is the recipient of $167,000 from the State of Connecticut as part of an initiative to help state libraries weather the COVID-19 crisis.
"We are grateful for the financial support from Governor Lamont and his administration. This will help us continue to create a safe environment for our customers and our staff. We are always looking for ways to extend our mission to serve the people of Hartford. This funding will help us continue on that path," said Bridget Quinn-Carey, HPL's president and CEO.
Quinn-Carey said the library will use the resources to purchase PPE, cleaning supplies and equipment to increase its capacity for providing outreach and offsite services. HPL will also retrofit space at the Downtown Library to be better able to safely serve people on-site.
Hartford Public Library is currently offering 90 minute visits to our Downtown Library for the following: computer use, printing, copying, fax, and scanning. The Hartford History Center, The American Place and passport services are available by appointment.
The library also offers contact-free pickup at the Downtown, Campfield, Albany, Park Street, and Barbour libraries, as well as through the Library on Wheels.
Governor Ned Lamont had previously announced that his administration dedicated $2.6 million of Connecticut's Coronavirus Relief Funds to support the state's public libraries as they continue to make health and safety improvements and offer more services to residents amid the ongoing COVID-19 pandemic. The funds are administered through the Connecticut State Library.
The funds were distributed among libraries across Connecticut based on their size and the number of residents they serve each year, which allowed much of the funds to target those who serve low-income urban and rural communities.
"Libraries offer critical services for the public, including reliable Wi-Fi, access to computers and laptops, supportive learning materials and resources, and librarians who are trained in helping residents access key services," said Governor Lamont in a statement.
-30-
Beyond Words, Hartford Public Library's annual signature fundraising event, will move this year from downtown to the comfort of your home.
The virtual event premieres Thursday, December 3, 2020, 7:00 on the Library's YouTube channel, a compendium of library videos, including our acclaimed Baby Grand Jazz series, children's programming, classes for adults and more.
Click here to register for the event: https://www.hplbeyondwords.com/register
Click here to donate to the event: https://www.hplbeyondwords.com/sponsor-donate
Click here to subscribe to HPL's YouTube Channel:  https://www.youtube.com/user/HPLCT?sub_confirmation=1
Beyond Words 2020 will be a virtual experience produced by MediaVision Creative, a part of Connecticut Public Media. The 20 to 30-minute video will delve deeply into the life of HPL, highlighting stories of the people it serves, those who devote their lives to the library, and authors who have drawn their inspiration from libraries.
Critically acclaimed and bestselling writers Wally Lamb (the honorary chair of Beyond Words), Julia Alvarez, Amity Gaige, Christina Baker Kline, and Jean Kwok will highlight the event.
"The spread of the virus has forced to rethink a lot of the ways we live our lives. Rethinking our annual Beyond Words event, which normally takes place in person in downtown Hartford, has been a joyful process. Listening to stories from such magnificent writers about what libraries have meant to them and laying it side by side with the work we do on a daily basis has been an inspiration. We are so excited to share this beautiful film. While we will miss celebrating in person with all of our friends, Beyond Words 2020 will let us to come together while we are apart," Bridget Quinn-Carey, HPL's president and CEO.
The event co-chairs are Cate D'Italia and Beth Papermaster.
The event supports a wide array of HPL's programming and initiatives. Here are some examples of what supporting Beyond Words can help:
Funding for immigrants to file their paperwork for citizenship
Preparing adults to earn a high school diploma or enter the job market
Providing Digital Library Lab student stipends for introduction to historical photography and scanning
Providing funding for BlueBots, a STEM children's toy that will teach coding to Hartford's youth
Funding a poetry workshop
Providing funding for permanent StoryWalks, an outdoor reading experience for families, in three city parks
Providing YouMedia, a teen center, with digital photography equipment
Supporting performances by Hartford musicians.
​For more information about the event or to make a donation, visit hplbeyondwords.com.
AUTHOR BIOS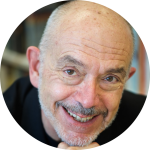 Honorary Chair: Wally Lamb
Wally Lamb is the author of six New York Times best-selling novels: I'll Take You There, We Are Water, Wishin' and Hopin', The Hour I First Believed, I Know This Much is True, and She's Come Undone and was twice selected for Oprah's Book Club.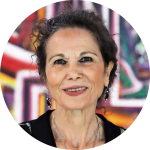 Julia Alvarez
Alvarez has written novels (How the García Girls Lost Their Accents, In the Time of the Butterflies, ¡Yo!, In the Name of Salomé, Saving the World, Afterlife), collections of poems (Homecoming, The Other Side/ El Otro Lado, The Woman I Kept to Myself), nonfiction (Something to Declare, Once Upon A Quinceañera, and A Wedding in Haiti), and numerous books for young readers (including the Tía Lola Stories series, Before We Were Free, finding miracles, Return to Sender and Where Do They Go?). Alvarez's awards include the 2013 National Medal of Arts given by President Obama.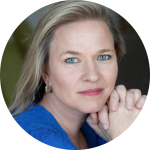 Amity Gaige
Amity Gaige is the author of four novels, O My Darling, The Folded World, Schroder, and the forthcoming Sea Wife (Knopf, April 2020). Amity is the winner of a Fulbright Fellowship, and fellowships at the MacDowell and Yaddo colonies. In 2016, she was awarded a Guggenheim Fellowship for Fiction. Her previous novel Schroder has been translated into eighteen languages, and was shortlisted for The Folio Prize in the UK in 2014 and for L'Express Reader's Prize in France. She currently lives with her family in West Hartford, Connecticut.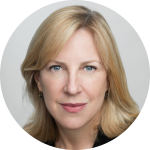 Christina Baker Kline
http://christinabakerkline.com/
A #1 New York Times bestselling author of eight novels, including The Exiles, Orphan Train, and A Piece of the World, Christina Baker Kline is published in 40 countries. Her novels have received the New England Prize for Fiction, the Maine Literary Award, and a Barnes & Noble Discover Award, among other prizes, and have been chosen by hundreds of communities, universities and schools as "One Book, One Read" selections. Her essays, articles, and reviews have appeared in publications such as the New York Times and the NYT Book Review, The Boston Globe, The San Francisco Chronicle, LitHub, Psychology Today, and Salon.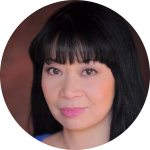 Jean Kwok
https://www.jeankwok.com/
Jean Kwok is the award-winning, New York Times and international bestselling author of Searching for Sylvie Lee, Girl in Translation and Mambo in Chinatown. Her work has been published in twenty countries and taught in universities, colleges and high schools across the world. An instant New York Times bestseller, Searching for Sylvie Lee was selected for the Today Show Book Club and featured in The New York Times, Time, Newsweek, CNN, The New York Post, The Washington Post, O Magazine, People, Entertainment Weekly and more.
-30-
Lifelong city resident Gerri Sullivan was first approached to join the Hartford Public Library Board of Trustees in the late 1990s but decided to hold off. She had served on the City Council and her services were much in demand.
"My brother was the mayor at the time (Mayor Mike Peters). He said, 'no way, you aren't going on the board when I am serving as mayor,'" Sullivan said with a chuckle.
Peters, a great supporter of the library himself, knew that his sister would be fight for the library. Looking back on her two-decade career on the board, it turns out he was absolutely right.
Hartford Public Library takes a moment to thank and celebrate Sullivan, who retired from the board in early October. Sullivan joined the board in 2002. She served until 2013, including terms as president of the board and as the chair of the strategic planning committee. Sullivan returned to the board in 2015.
"Gerri has a quick smile and laugh, but can be serious and tough when there is a challenge or problem to solve. She is a  staunch advocate for the staff and HPL in general," said Bridget Quinn-Carey, HPL president and CEO.
Sullivan was an integral member of the Board during key times – renovating the Downtown Library, advocating for a new Park Street Library and for a branch in the North End neighborhood. She and her husband Tim have also left a legacy gift and support the Library not only financially, but with their presence – they regularly attend public programming events and staff celebrations. Sullivan has helped with the Corporators, Beyond Words events, Caroline Hewins Award and many other projects.
"She is always ready to offer assistance, advice or connect us with someone in her almost limitless network of friends and colleagues," Quinn-Carey said.
Her first big assignment for the library came before she ever joined the board. Then-library director Louise Blalock asked Sullivan to lead the library's get out the vote efforts for a renovation. The project passed the referendum by a large margin.
"What I could bring to it was my relationships in city government," she said.
It wasn't just her work in city government that drew Sullivan to the library. Sullivan comes by her library cred legitimately. She was a member of the Book Worm Club as a little girl going to the Camp Field Library. Her grandmother lived near the library, at the intersection of Maple and Campfield avenues. "I had easy access so I was there all the time," Sullivan said.
Sullivan was present for quite a bit of change during her tenure – leadership changes, new building projects, branch closures, and shifts in mission. She said the organization moved towards increased outreach and engagement with the city's neighborhoods. The programming became more diversified.
"The library is a trusted community resource and a life line for many, and after nearly two decades of outstanding service to HPL, Gerri should take pride in helping us reach this positive place in Hartford's heart," said board president Gregory C. Davis.
Sullivan credits the HPL staff and the board with being open to change and always mindful of inclusivity. She also spoke of library directors Louise Blalock and Bridget Quinn-Carey as visionary leaders.
"This particular board is one of the strongest, one of the best I've ever served with in my time. They are people who really understand the mission and are supportive of it," Sullivan said.
Sullivan believes that one of the most important things the library does is take the jumble of different people from across the city and helps them interact with one another. "It's full of people of different backgrounds and different cultures – a gathering place for all them with no judgement," Sullivan said. "It continually brings our city together. (At the library) there aren't boundaries. There are few things that people can agree about in this city, but one of them is the library."
Sullivan doesn't plan to walk away from the civic arena entirely ("You never quite get over it," she said.) She is working very hard on national politics, phone banking on behalf of Democratic candidates.
"Gerri has been a key contributor to the success of HPL and, although she is leaving the board, there is no doubt that she will remain engaged and supportive of HPL," Davis said.
by Steven Scarpa, Manager of Communications and Public Relations
-30-