In a time of uncertainty and anxiety, people often return to their old favorites, the books, films, shows, and music that are certain to bring them joy.
So we asked the HPL staff to share what makes them happy with the hope that it might inspire you too. We'll periodically share their recommendations with you.
We'd also love to hear about the stories and music that bring you happiness – just shoot us a note at contactus@hplct.org
Mackenzie's Recommendations:
When I'm looking for comfort, I love to curl up with a cup of tea and my kitty and escape into whimsical worlds full of endearing characters. My two favorite go-tos are the book The Night Circus by Erin Morgernstern and the cancelled-too-soon TV show Pushing Daisies by creator Bryan Fuller.
As soon as I finished The Night Circus, I wanted to pick it right back up again. It was simply enchanting. The story is about a competition between two magicians that takes place at a traveling night circus. However, what makes the book so captivating is the atmosphere it creates. Morgenstern's writing is so rich and beautiful that you feel you could almost smell the candied popcorn or reach out and touch the black-and-white striped circus tent. The characters are also fascinating in strange and colorful ways. While the pace may be slow for some, I highly recommend The Night Circus to any romantic who loves magic! You can check out the e-book here: https://hplct.axis360.baker-taylor.com/Title?itemId=0009429889&ISBN=9780385534642
Pushing Daisies, another magical romance, is hard to describe. It is a kind of "forensic fairy tale" with witty dialogue, a storybook-like style (narrator and all), and an abundance of pie. The plot of the show centers on Ned, a pie-maker who has the ability to bring the dead back to life for a brief time and who uses his magical abilities to solve murders. However, the show is so much more. "Movies with Mikey" describes Pushing Daisies as a "wonderful, odd, captivating, beautiful, clever, quirky, and majestically strange show," and that pretty much sums it up. You can watch it for free on The CW Seed here: https://www.cwseed.com/shows/pushing-daisies
Coincidentally, the ever-soothing voice of Jim Dale (narrator of the Harry Potter audiobooks) narrates both The Night Circus audiobook and Pushing Daisies!
Irene's Recommendations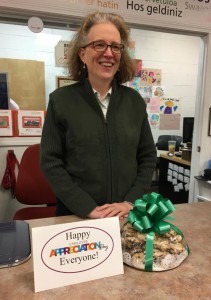 I enjoyed watching Little Women on PBS television's Masterpiece Theater this past weekend.  It is based on the novel by Louisa May Alcott, Little Women.  It is the story of sisters Meg, Jo, Beth, and Amy, as they navigate what it means to be a young woman:  from gender roles to sibling rivalry, first love, loss, and marriage.  I always enjoy a strong, independent, spirited, and freethinking young woman character trying to find her place and way in the world, which I found in the sister, Jo.  It was a pleasure to vicariously experience the March family's strong, loving bond and their ability to find enjoyment in life's simple pleasures, despite the absence of the father, who was serving as a chaplain in the Civil War, and later the absence of the mother, who went to nurse the sick father.
I would recommend the book, Falling Upward:  A Spirituality for the Two Halves of Life by Richard Rohr.  This book taught me that experiencing challenges, mistakes, loss of control, and suffering that actually shock us out of our prior comfort zone offers us true growth, meaning, and fulfillment.  The author shows this by drawing on the wisdom from time-honored myths, heroic poems, great thinkers, and sacred religious texts.
Gabriela's Recommendations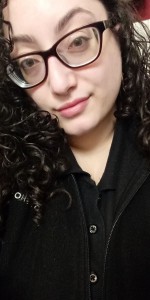 I love musicals and plays. Hartford Stage is one of my most favorite places in Hartford. I loved Anastasia and another play called Somewhere. It's a story about a Puerto Rican family in 40s. The mother who works in a theater and her 4 kids who she's trying to raise all on her own trying to keep the family afloat and her kids out of the gangs. She wants a better life for them and it really reminded me of my own mom. She worked hard to make ends meet and make sure her kids were good.
I love the classics like Funny Girl and Funny Lady with Barbara Streisand, West Side Story, Grease.
As for movies, I love anything with Robin Williams. He's just the best. You can't go wrong with The Sandlot. I grew up in a house with 4 boys, we were always watching that movie.
In music I'm currently stuck on this British singer named JP Cooper. No one I know has ever heard of him but I absolutely love him. Lately I've been getting into older Spanish music that my parents used to play when we were younger, old stuff like Earth, Wind and Fire. You need something to keep your spirits up during these difficult times.
Will's Recommendation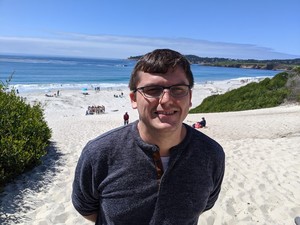 I was trying to think of what books/films/TV shows etc, and for me, my comfort medium is music.
Feel free to share: https://open.spotify.com/playlist/6jdR1XdigP4J3idU5cEA4l?si=9KXPeN3BQMyakQV28GEYnQ
-30-