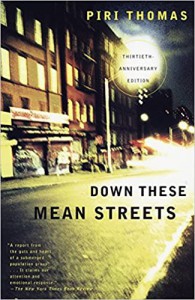 Down These Mean Streets
By Piri Thomas
Thirty years ago Piri Thomas made literary history with this lacerating, lyrical memoir of his coming of age on the streets of Spanish Harlem. Here was the testament of a born outsider: a Puerto Rican in English-speaking America; a dark-skinned morenito in a family that refused to acknowledge its African blood. Here was an unsparing document of Thomas's plunge into the deadly consolations of drugs, street fighting, and armed robbery–a descent that ended when the twenty-two-year-old Piri was sent to prison for shooting a cop.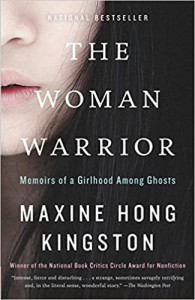 The Woman Warrior
By Maxine Hong Kingston
In her award-winning book The Woman Warrior, Maxine Hong Kingston created an entirely new form—an exhilarating blend of autobiography and mythology, of world and self, of hot rage and cool analysis. First published in 1976, it has become a classic in its innovative portrayal of multiple and intersecting identities—immigrant, female, Chinese, American. A warrior of words, Kingston forges fractured myths and memories into an incandescent whole, achieving a new understanding of her family's past and her own present.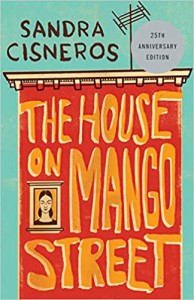 The House on Mango Street
By Sandra Cisneros
Acclaimed by critics, beloved by readers of all ages, taught everywhere from inner-city grade schools to universities across the country, and translated all over the world, The House on Mango Street is the remarkable story of Esperanza Cordero. Told in a series of vignettes – sometimes heartbreaking, sometimes deeply joyous – it is the story of a young Latina girl growing up in Chicago, inventing for herself who and what she will become. Few other books in our time have touched so many readers.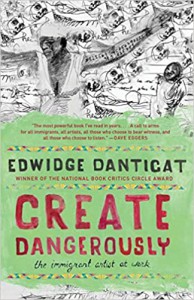 Create Dangerously
By Edwidge Danticat
In this deeply personal book, the celebrated Haitian-American writer Edwidge Danticat reflects on art and exile. Inspired by Albert Camus and adapted from her own lectures for Princeton University's Toni Morrison Lecture Series, here Danticat tells stories of artists who create despite (or because of) the horrors that drove them from their homelands. Combining memoir and essay, these moving and eloquent pieces examine what it means to be an artist from a country in crisis.
-30-