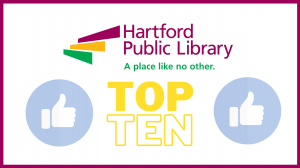 What have people been reading around Hartford this past month? Here's HPL's top ten e-books checked out this past month:
1. How to Be an Antiracist by Ibram X. Kendi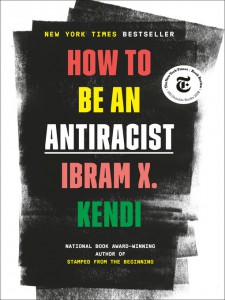 From the National Book Award–winning author of Stamped from the Beginning comes a groundbreaking approach to understanding and uprooting racism and inequality in our society—and in ourselves.
Named one of the best books of the year by  The New York Times Book Review • Time • NPR • The Washington Post • Shelf Awareness • Library Journal • Publishers Weekly
2. The Vanishing Half by Brit Bennett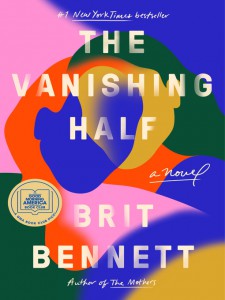 From The New York Times-bestselling author of The Mothers, a stunning new novel about twin sisters, inseparable as children, who ultimately choose to live in two very different worlds, one black and one white. "A story of absolute, universal timelessness …For any era, it's an accomplished, affecting novel. For this moment, it's piercing, subtly wending its way toward questions about who we are and who we want to be…." – Entertainment Weekly
3. The Glass Hotel by Emily St. John Mandel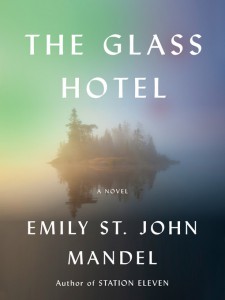 From the award-winning author of Station Eleven, an exhilarating novel set at the glittering intersection of two seemingly disparate events-a massive Ponzi scheme collapse and the mysterious disappearance of a woman from a ship at sea.
A New York Times, Entertainment Weekly, Newsweek, Bustle, Buzzfeed, GoodReads, Houston Chronicle, Writer's Digest, Medium, Washington Independent Review of Books, The Millions, Boston Globe, USA Today, and Women's Day Most Anticipated Book of 2020
4. White Fragility: Why It Is So Hard for White People to Talk About Racism by Robin DiAngelo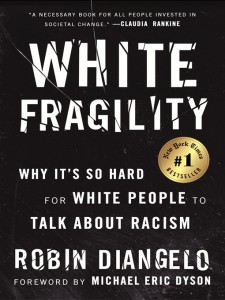 The New York Times best-selling book exploring the counterproductive reactions white people have when their assumptions about race are challenged, and how these reactions maintain racial inequality.
5. The Nickel Boys by Colson Whitehead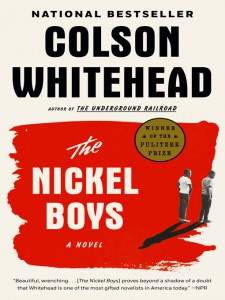 Winner of the 2020 Pulitzer Prize
In this bravura follow-up to the Pulitzer Prize and National Book Award-winning #1 New York Times bestseller The Underground Railroad, Colson Whitehead brilliantly dramatizes another strand of American history through the story of two boys sentenced to a hellish reform school in Jim Crow-era Florida.
6. The Dutch House by Ann Patchett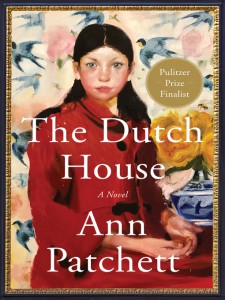 Finalist for the Pulitzer Prize
Ann Patchett, the #1 New York Times bestselling author of Commonwealth, delivers her most powerful novel to date: a richly moving story that explores the indelible bond between two siblings, the house of their childhood, and a past that will not let them go. The Dutch House is the story of a paradise lost, a tour de force that digs deeply into questions of inheritance, love and forgiveness, of how we want to see ourselves and of who we really are.
Named one of the Best Books of the Year by NPR, The Washington Post; O: The Oprah Magazine, Real Simple, Good Housekeeping, Vogue, Refinery29, and Buzzfeed.
7. Where the Crawdads Sing by Delia Owens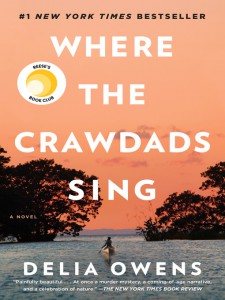 Where the Crawdads Sing is at once an exquisite ode to the natural world, a heartbreaking coming-of-age story, and a surprising tale of possible murder. Owens reminds us that we are forever shaped by the children we once were, and that we are all subject to the beautiful and violent secrets that nature keeps.
8. White Rage: The Unspoken Truth of Our Racial Divide by Carol Anderson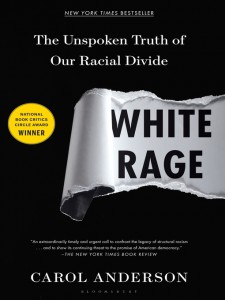 From the Civil War to our combustible present, acclaimed historian Carol Anderson reframes our continuing conversation about race, chronicling the powerful forces opposed to black progress in America.
9. So You Want To Talk About Race by Ijeoma Oluo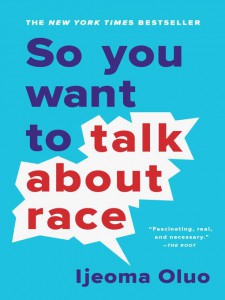 In So You Want to Talk About Race, Ijeoma Oluo guides readers of all races through subjects ranging from intersectionality and affirmative action to "model minorities" in an attempt to make the seemingly impossible possible: honest conversations about race and racism, and how they infect almost every aspect of American life.
10. Why I Am No Longer Talking To White People About Race by Reni Eddo-Lodge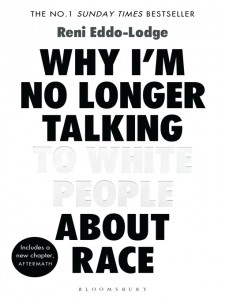 Exploring everything from eradicated black history to the inextricable link between class and race, Why I'm No Longer Talking to White People About Race is the essential handbook for anyone who wants to understand race relations in Britain today.
__
Some great titles just fell outside of this month's top ten:
-30-
The Library Book
by Susan Orlean
Published 2018
Review by Kaitlin
Spring 1986 alarms sounded at the Los Angeles Public Library and a heavy smoke billowed out of the great building.  Hundreds of thousands of books were lost and even more damaged.  To this day, the mystery of who started the legendary fire, remains unsolved.
The Library Book combines a mix of many different subjects to create an exquisitely woven, page-turning novel.  Starting with the fire itself, running through the history of the Los Angeles Public Library and its many librarians and finishing up with the future of the library in the years to come, The Library Book has a little bit for everyone, as do modern libraries today.
Deadly Class- Reagan Youth
by Rick Remender; Illustrator: Wesley Craig  &  Lee Loughridge
Published 2014
Review by Johana
The premise feels familiar, young teen orphan having a hard time growing up and fitting in at school, but then you mix in the fact that the school Marcus has been recruited to is a school for assassins.  Normally the cliques consist of jocks, preps, nerds, and so on but in this high school you attend classes with children of Yakuza members, KBG agents, white nationalists, South American Drug Lords, CIA/FBI agents, and so on. Though the writing's is fun and fast-paced it's really the illustrations that shine in this book. This novel takes place in the 80s and the illustrators do an amazing job getting you to feel the underbelly of that timeline from the grittiness and color palette choices.  This author uses memories from his own youth such as drug usage, isolation, violence, depression, poverty and just amps it up to an even darker level.  I look forward to continuing the series.
The Opposite of Fate: A Book of Musings 
by Amy Tan
Published 2004
Review by Johana

Though I'm a huge fan of Amy Tan, I'm not the biggest fan of memoirs so I skeptically picked up this book and boy was I blown away.  Being able to see things through the mind of Tan and seeing what inspires, motivates, and challenges her was phenomenal.  If you've read her previous works this book provides insight into what went into the creation of them and if you haven't read then it provides the reader with a view into the the mind of a writer.  How for Tan a word isn't chosen solely based on it's meaning but also the way it feels on the tongue when saying it, the sound of it, the nostalgia even.  
Tan delves into her relationship with her mother, her cultural identity, history of family mental diseases, along with other difficult times in her life but it doesn't come off as critical of others.  In her sharing of this we see her also trying to analyze herself and her life.
The following titles – and more – will be on the shelves of Hartford Public Library, beginning December 24. If the title is not at your closest branch, place a hold and it will be delivered there for you. All our titles are in our catalog; you may search it at any time.
(Summaries from publishers)
---
Love for Imperfect Things: How to accept yourself in a world striving for perfection 
by Haemin Sunim (12/24)
Many of us respond to the pressures of life by turning inward and ignoring problems, sometimes resulting in anxiety or depression. Others react by working harder at the office, at school, or at home, hoping that this will make ourselves and the people we love happier. But what if being yourself is enough? Just as we are advised on airplanes to take our own oxygen first before helping others, we must first be at peace with ourselves before we can be at peace with the world around us.
In this beautiful follow-up to his international bestseller The Things You Can See Only When You Slow Down, Zen Buddhist monk Haemin Sunim turns his trademark wisdom to the art of self-care, arguing that only by accepting yourself–and the flaws that make you who you are–can you have compassionate and fulfilling relationships with your partner, your family, and your friends. With more than thirty-five full-color illustrations, Love for Imperfect Things will appeal to both your eyes and your heart, and help you learn to love yourself, your life, and everyone in it.
My Greek Table: Authentic flavors and modern home cooking from my kitchen to yours
by Diane Kochilas (12/24)
Inspired by her travels and family gatherings, the recipes and stories Diane Kochilas shares in My Greek Table celebrate the variety of food and the culture of Greece. Her Mediterranean meals, crafted from natural ingredients and prepared in the region's traditional styles—as well as innovative updates to classic favorites—cover a diverse range of appetizers, main courses, and desserts to create raucously happy feasts, just like the ones Diane enjoys with her family when they sit down at her table.
Perfect for home cooks, these recipes are easy-to-make so you can add Greece's delicious dishes to your culinary repertoire. With simple-to-follow instructions for salads, meze, vegetables, soup, grains, savory pies, meat, fish, and sweets, you'll soon be serving iconic fare and new twists on time-honored recipes on your own Greek table for family and friends, including:
— Kale, Apple, and Feta Salad
— Baklava Oatmeal
— Avocado-Tahini Spread
— Baked Chicken Keftedes
— Retro Feta-Stuffed Grilled Calamari
— Portobello Mushroom Gyro
— Quinoa Spanakorizo
— Quick Pastitsio Ravioli
— Aegean Island Stuffed Lamb
— My Big Fat Greek Mess—a dessert of meringues, Greek sweets, toasted almonds and tangy yogurt
Illustrated throughout with color photographs featuring both the food and the country, My Greek Table is a cultural delicacy for cooks and foodies alike.
Zero Sugar Cookbook: Lose up to a pound a day and eat your way to a lean & healthy you!
by David Zinczenko (12/31)
With Zero Sugar Diet, #1 New York Times bestselling author David Zinczenko continued his twenty-year mission to help Americans live their happiest and healthiest lives, uncovering revolutionary new research that explained why you can't lose weight—showing that it's not your fault! The true culprit is sugar—specifically added sugars—which food manufacturers sneak into almost everything we eat, from bread to cold cuts to yogurt, peanut butter, pizza, and even "health" foods.
Now, with Zero Sugar Cookbook, Zinczenko shows how you, too, can melt away belly fat, boost your energy levels and metabolism, improve your gut health, and take control of your health.
The Boy
by Tami Hoag (12/31)
When a 7-year-old boy is brutally murdered at the same time his 13-year-old babysitter goes missing, detectives Nick and Annie sift through a grieving mother's troubled past to uncover the truth. By the best-selling author of Night Sins.
---
Is there something else you would like to see on our shelves? Let us know!
December is a slow month for new releases, so our usual Tuesday post wasn't published. As a special bonus, however, a few staff members and I are sharing our reviews of some of the books we have read over the past year. All of them are available at HPL, so check them out!
Adult Fiction
The 7 ½ Deaths of Evelyn Hardcastle
by Stuart Turton
Review by Bridget
Be prepared for mild, but not unpleasant confusion when you read The 7 ½ Deaths of Evelyn Hardcastle, by Stuart Turton.  This creative novel will pull you in as you literally travel within eight different characters – each of whom has some connection to the death of Ms. Hardcastle. The plot and timelines can be a challenge to follow, but readers who enjoy a good mystery will find it worth the effort as the author slowly reveals the entire narrative through the eyes and experiences of different characters and points of view.  The timeline is both linear and circular – lots of jumps between recent past and present.  This is a period piece, set in what seems to be the early 20th Century on an aging English manor estate; it's a murder mystery, but with a good dose of mystical fantasy. This is Turton's first novel, an impressive debut!  I'll certainly keep an eye out for future books by this author.
Station Eleven
by Emily St. John Mandel
Review by Johana
Station Eleven is the kind of book that once you finish you need to give yourself a minute to pause for everything to sink in…..and then once that moment's over you want to push it into everyone's hands to read so you can discuss the overwhelming magnificence of it.  Right from the beginning this book grips you with intrigue when a famous actor playing King Lear suffers from a heart attack on stage and dies.  We then learn that there has been an outbreak of some kind and that it's not only fast acting but also  spreads quickly, resulting in the death of 99% of the world's population.   The main parts of the story are told 20 years into the future and told through the perspectives of multiple characters, including a group of musicians and actors striving to keep art and Shakespeare alive in this new electricity-less world.  We meet a paparazzo turned doctor, religious cults, a comic book writer, a woman that had been 8 years old when she played an extra during the King Lear performance, an archivist, and other fascinating characters.  "Survival is Insufficient," is the main theme that resonates in this novel.  Mandel does an impressive job weaving everyone's story, jumping back and forth through timelines, while still maintaining the reader thoroughly invested.  This book might be written off as another apocalyptic story but the care and attention to plot, philosophical queries, well-developed characters, and the feeling you get that this future seems completely plausible makes this a truly exquisite, enjoyable, and unforgettable book.
Time's Convert
by Deborah Harkness
Review by Jennifer
It is hard to beat historical fiction written by a history professor. Every aspect of Time's Convert is well researched, and gives an enjoyable twist on the early US history lessons with which we are familiar. Fans of Deborah Harkness' All Souls Trilogy will enjoy this addition to the stories of the extended Bishop-Clairmont family. The chapters alternate between Phoebe Taylor's conversion into a vampire, and the story of her fiancé, Marcus Whitmore, when he transformed in the 18th century. Added in is time with the characters who were introduced in the trilogy. Diana and Matthew's twins are growing up, and their respective witch and vampire tendencies are beginning to take hold. Those not familiar with the first books will be able to enjoy Marcus and Phoebe's story with only a few questions as to who a character may be (I had read the trilogy, but didn't remember all of the characters). Even if witches, vampires, and daemons are not generally your go-to choice in literature, this is a very well written book, with characters you will wish you could meet in real life.
The original trilogy comprises A Discovery of Witches, Shadow of Night, and The Book of Life. I chose to read A Discovery of Witches because the author's name sounded familiar. It turns out she was a professor at my university while I was there, and the university is mentioned in The Book of Life.
Adult Non-Fiction
Educated: A Memoir
by Tara Westover
Review by Kaitlin
Growing up in rural Idaho in a strict Mormon family, Tara's father thinks the end of the world is coming. Her father views the government as dangerous and forbids his children from public places including schools, hospitals and the majority of the town.  As Tara ages, she finds the drive to pursue her calling: she wants to go to college.  She teaches herself enough grammar and algebra to pass the ACT and applies to Brigham Young University, where she is accepted. From then on, her perspective on the world changes and she starts to create her own ideas and options instead of mirroring those of her family.
When I first started seeing how often this book was being checked out and placed on hold here at HPL, I knew that there had to be something special happening in those pages.  I heard a few people mention what an amazing story she told about going to college after never going to grade school and my interest was piqued, as personally, I could not even imagine facing that kind of challenge.  I placed the book on hold and waited patiently for my change to read it.  A few days later, it came in.  I rushed home, made some tea, sat on my couch and began to read.  Immediately, I was hooked and didn't put it down for two days.  Not only is the story so incredible, Tara's perspective on education and personal growth is refreshing.  In an interview with Bill Gates afterwards, she states, "I think education is really just a process of self-discovery—of developing a sense of self and what you think. I think of [it] as this great mechanism of connecting and equalizing."  She points out that through her own genuine curiosity she was able to learn about the world and more importantly, about herself.  Having an open mind, continuing to better ourselves and do things that scare us are important lessons I've taken from Tara.
Young Adult Fiction
All-American Boys
by Jason Reynolds & Brendan Kiely
Review by Johana
On the cover of this book is an image of a teenager with his arms raised in the air with police lights shining in front of him.  This cover is so relevant to some major issues in this country right now and it didn't disappoint.  The book is told through two different perspectives, Rashad a black teenager and Quinn a white teenager, and what transpires when Rashad is mistaken for stealing from a convenience store.  Quinn witnesses the violent arrest that night but struggles with what he saw because the officer involved is someone who he's looked up to as a brother ever since his own father died.    The authors each focused on a different character to tell the story from, Reynolds told it through Rashad's and Kiely told it through Quinn's perspective which enhanced the confusion and frustration with both character's stories.  This book did an amazing job of helping you understand where each side comes from and makes you think and talk about what's occurring right now.  This book doesn't have the answers to the problems but it does bring the topic up for discussion in a profound yet approachable manner.  I listened to this book in the audiobook format and it was worth it to actually hear the hopes and struggles of the young men in their own voices.
Children's Graphic Novel
The Cardboard Kingdom
by Chad Sell
Review by Johana
This book focuses on the summer spent in a neighborhood full of imaginative kids  At first glance this book comes off as simple fun read but the multiple themes each child deals with – bullying, divorce, identity, confidence – are handled realistically in a heartfelt manner.  Each child uses cardboard to construct what they want their reality to be and through that they're able to shine.  Each chapter is told through the perspective of different child with some chapters being solely dependent on the whimsical art rather than text.  Some characters make appearances in other character stories and the results are superb.  This was a surprisingly emotional yet funny read that transports you back to a time before video games.   When afternoons were filled with nothing but long imaginative play with the kids in the neighborhood and is an amazing read which should be enjoyed by all.
Children's Non-Fiction
Turning Pages: My Life Story
Written by Sonia Sotomayor, Illustrated by Lulu Delacre
Review by Johana
Sonia Sotomayor provides us with an amazing insight into the power and the influence books have had in shaping her life.  Sotomayor's love for books and libraries shines through, "The library was my harbor, and books were little boats that helped me escape sadness at home," all the way to the end of the book.  She tells us how books gave her the strength to deal with her diagnoses as a diabetic, comforted her when she lost her father at a young age, and also gave her the launchpad to dream.  I loved seeing how the illustrator portrays the pages of books as steps to the Supreme Court, paper boats, and the reflection of Puerto Rico.  This book was an informative, enjoyable, and inspiring read for anyone who would like a glimpse into Sotomayor's life.  The power of books, the importance of following your passion, and believing in yourself are messages that shine through strongly.
Children's Chapter Book
Sarai and the Meaning of Awesome
by Sarai Gonzalez and Monica Brown
Review by Johana
Sarai and the Meaning of Awesome is the first book in a new chapter book series inspired by Sarai Gonzalez, the breakout star of Bomba Estéreo's "Soy Yo" music video.  Sarai is a fourth grader full of dreams, ambition, love, and devotion to her family.  When her grandparents are forced to move Sarai decides to team up with her sisters and cousins to earn money to help them buy their house.
I'm a huge fan of the "Soy Yo" video which depicts a little girl full of confidence and unabashedly proud of her uniqueness.  This character resonates well in the book as well as her drive to persevere and stay optimistic even when things don't seem that way.  Throughout the book we get a strong sense of how supportive and important Sarai's family is to her as well as learn about some delicious Peruvian food.   The illustrations are lively and lighthearted showing Sarai dancing with her grandfather, scheming with her cousin and sisters, and waking up to a message hanging above her saying "You are Awesome."  Sarai and the Meaning of Awesome is a fun, short, yet meaningful book that gets kids thinking about what they can do to make things better which is an important lesson for all.
Children's Picture Book
Drawn Together
Written by Minh Lê, Illustrated by Dan Santat
Review by Johana
Building a bond proves challenging between a grandfather and grandson with their difference in age, culture, and language until they discover their love for art connects them.  There are few words in this book, but the award winning illustrator does a masterful job telling the author's story through his art.  Starting the characters in separate panels and then having them come together while still depicting the grandson's whimsical modern style and the grandfather's traditional Asian style.  Before you even open the book the illustrator's attention to detail is see with the title cover font blending the Thai and Western alphabet as one.  This book perfectly illustrates how words aren't needed to build an emotional and loving link between people.
The following titles – and more – will be on the shelves of Hartford Public Library, beginning December 4. If the title is not at your closest branch, place a hold and it will be delivered there for you. All our titles are in our catalog; you may search it at any time.
(Summaries from publishers)
---
Bryant & May: Hall of Mirrors by Christopher Fowler
Hard to believe, but even positively ancient sleuths like Bryant and May of the Peculiar Crimes Unit were young once . . . or at least younger. Flashback to London 1969: mods and dolly birds, sunburst minidresses—but how long would the party last?
After accidentally sinking a barge painted like the Yellow Submarine, Bryant and May are relegated to babysitting one Monty Hatton-Jones, the star prosecution witness in the trial of a disreputable developer whose prefabs are prone to collapse. The job for the demoted detectives? Keep the whistle-blower safe for one weekend.
The task proves unexpectedly challenging when their unruly charge insists on attending a party at the vast estate Tavistock Hall. With falling stone gryphons, secret passageways, rumors of a mythical beast, and an all-too-real dismembered corpse, the bedeviled policemen soon find themselves with "a proper country house murder" on their hands.
Trapped for the weekend, Bryant and May must sort the victims from the suspects, including a hippie heir, a blond nightclub singer, and Monty himself—and nobody is quite who he or she seems to be.
Victory City: A History of New York and New Yorkers During World War II by John Strausbaugh
New York City during World War II wasn't just a place of servicemen, politicians, heroes, G.I. Joes and Rosie the Riveters, but also of quislings and saboteurs; of Nazi, Fascist, and Communist sympathizers; of war protesters and conscientious objectors; of gangsters and hookers and profiteers; of latchkey kids and bobby-soxers, poets and painters, atomic scientists and atomic spies.
While the war launched and leveled nations, spurred economic growth, and saw the rise and fall of global Fascism, New York City would eventually emerge as the new capital of the world. From the Gilded Age to VJ-Day, an array of fascinating New Yorkers rose to fame, from Mayor Fiorello La Guardia to Franklin and Eleanor Roosevelt, Langston Hughes to Joe Louis, to Robert Moses and Joe DiMaggio.
In VICTORY CITY, John Strausbaugh returns to tell the story of New York City's war years with the same richness, depth, and nuance he brought to his previous books, City of Sedition and The Village, providing readers with a groundbreaking new look into the greatest city on earth during the most transformative — and costliest — war in human history.
The Mansion by Ezekiel Boone
After two years of living on cheap beer and little else in a bitterly cold tiny cabin outside an abandoned, crumbling mansion, young programmers Shawn Eagle and Billy Stafford have created something that could make them rich: a revolutionary computer they name Eagle Logic.
But the hard work and escalating tension have not been kind to their once solid friendship—Shawn's girlfriend Emily has left him for Billy, and a third partner has disappeared under mysterious circumstances. While Billy walks away with Emily, Shawn takes Eagle Logic, which he uses to build a multi-billion-dollar company that eventually outshines Apple, Google, and Microsoft combined.
Years later, Billy is a failure, beset by poverty and addiction, and Shawn is the most famous man in the world. Unable to let the past be forgotten, Shawn decides to resurrect his and Billy's biggest failure: a next-generation computer program named Nellie that can control a house's every function. He decides to set it up in the abandoned mansion they worked near all those years ago. But something about Nellie isn't right—and the reconstruction of the mansion is plagued by accidental deaths. Shawn is forced to bring Billy back, despite their longstanding mutual hatred, to discover and destroy the evil that lurks in the source code.
The Club: How the English Premier League Became the Wildest, Richest, Most Disruptive Force in Sports by Joshua Robinson and Jonathan Clegg
The Club is the previously untold inside story of how English soccer's Premier League became the wildest, richest, most popular sports product on the planet.
This is a sports and business tale of how money, ambition, and twenty-five years of drama remade an ancient institution into a twenty-first-century entertainment empire. No one knew it when their experiment began, but without any particular genius or acumen, the motley cast of billionaires and hucksters behind the modern Premier League struck gold.
Pretty soon, everyone wanted to try their luck, from Russian oligarchs to Emirati sheikhs, American tycoons, and Asian Tiger titans. Some succeeded beyond their wildest dreams. Some lost everything. Today, players are sold for tens of millions, clubs are valued in the billions, and games are beamed out to nearly two hundred countries, all while the league struggles to preserve its English soul.
Deeply researched and drawing on one hundred exclusive interviews, including the key decision makers at every major English team, The Club is the definitive and wildly entertaining narrative of how the Premier League took over the world.
Once Upon a River by Diane Setterfield
On a dark midwinter's night in an ancient inn on the river Thames, an extraordinary event takes place. The regulars are telling stories to while away the dark hours, when the door bursts open on a grievously wounded stranger. In his arms is the lifeless body of a small child. Hours later, the girl stirs, takes a breath and returns to life. Is it a miracle? Is it magic? Or can science provide an explanation? These questions have many answers, some of them quite dark indeed.
Those who dwell on the river bank apply all their ingenuity to solving the puzzle of the girl who died and lived again, yet as the days pass the mystery only deepens. The child herself is mute and unable to answer the essential questions: Who is she? Where did she come from? And to whom does she belong? But answers proliferate nonetheless.
Three families are keen to claim her. A wealthy young mother knows the girl is her kidnapped daughter, missing for two years. A farming family reeling from the discovery of their son's secret liaison, stand ready to welcome their granddaughter. The parson's housekeeper, humble and isolated, sees in the child the image of her younger sister. But the return of a lost child is not without complications and no matter how heartbreaking the past losses, no matter how precious the child herself, this girl cannot be everyone's. Each family has mysteries of its own, and many secrets must be revealed before the girl's identity can be known.
Once Upon a River is a glorious tapestry of a book that combines folklore and science, magic and myth. Suspenseful, romantic, and richly atmospheric, the beginning of this novel will sweep you away on a powerful current of storytelling, transporting you through worlds both real and imagined, to the triumphant conclusion whose depths will continue to give up their treasures long after the last page is turned.
Eggs on Ice by Laura Childs
Some say that casting crusty attorney Allen Sharpe as Scrooge in the Kindred Players production of "A Christmas Carol" is just playing to type. He's not the most beloved man in town. In fact, you'd have a dickens of a time finding someone who liked him. Still it's a shock when the Ghost of Christmas Past stabs him during the first rehearsal. Suzanne, co-owner of the Cackleberry Club café, Kindred's favorite combination diner, craft store and bookshop, chases the murderer out of the building but loses him in the alley.
As the days pass the list of suspects grows longer. Is it the disgruntled partner? The former secretary whom Sharpe sexually harrassed? Or is it fellow owner of the Cackleberry Club, Toni's almost ex-husband, Junior? The women of the Cackleberry Club are determined to find the killer before he can add another victim to his Christmas list.
---
Is there something else you would like to see on our shelves? Let us know! 
The following titles – and more – will be on the shelves of Hartford Public Library, beginning November 27. If the title is not at your closest branch, place a hold and it will be delivered there for you. All our titles are in our catalog; you may search it at any time.
(Summaries from publishers)
---
Kingdom of the Blind by Louise Penny
When a peculiar letter arrives inviting Armand Gamache to an abandoned farmhouse, the former head of the Sûreté du Québec discovers that a complete stranger has named him one of the executors of her will. Still on suspension, and frankly curious, Gamache accepts and soon learns that the other two executors are Myrna Landers, the bookseller from Three Pines, and a young builder.
None of them had ever met the elderly woman.
The will is so odd and includes bequests that are so wildly unlikely that Gamache and the others suspect the woman must have been delusional. But what if, Gamache begins to ask himself, she was perfectly sane?
When a body is found, the terms of the bizarre will suddenly seem less peculiar and far more menacing.
But it isn't the only menace Gamache is facing.
The investigation into what happened six months ago—the events that led to his suspension—has dragged on, into the dead of winter. And while most of the opioids he allowed to slip through his hands, in order to bring down the cartels, have been retrieved, there is one devastating exception.
Enough narcotic to kill thousands has disappeared into inner city Montreal. With the deadly drug about to hit the streets, Gamache races for answers.
As he uses increasingly audacious, even desperate, measures to retrieve the drug, Armand Gamache begins to see his own blind spots. And the terrible things hiding there.
Robert B. Parker's Blood Feud by Mike Lupica
Sunny Randall is "on" again with Richie, the ex-husband she never stopped loving and never seemed to be able to let go, despite her discomfort with his Mafia connections. When Richie is shot and nearly killed, Sunny is dragged into the thick of his family's business as she searches for answers and tries to stave off a mob war. But as the bullets start flying in Boston's mean streets, Sunny finds herself targeted by the deranged mastermind of the plot against the Burke family, whose motive may be far more personal than she could have anticipated…
Tom Clancy Oath of Office by Marc Cameron
Freedom may have finally arrived in Iran. As protests break out across the country, the media rejoices over the so-called Persian Spring. Western leaders are ecstatic. Members of Congress and the Cabinet clamor to back the rebels. Only President Jack Ryan remains wary.
Meanwhile, he has plenty to handle at home. A deadly strain of flu is ravaging the United States as spring floods decimate the Southeast. An unethical senator wants to bring down the Ryan presidency and is willing to lean on fabricated bot-planted stories to do it.
But the scariest story is the most closely guarded one. Two Russian nuclear missiles have been hijacked. The Campus gets their first break when Jack Junior connects with a rogue Russian intelligence officer in Afghanistan–only to be abducted soon after arriving. John Clark and the rest of the Campus team race to track the missiles and rescue their colleague.
As sensationalized stories spin out of control and the stolen missiles remain out of reach, President Ryan's toughest challenge emerges: How do you meet an enemy head on, when he won't even show you his face?
The Adults by Caroline Hulse
Meet The Adults.
Claire and Matt are no longer together but decide that it would be best for their daughter, Scarlett, to have a "normal" family Christmas. They can't agree on whose idea it was to go to the Happy Forest holiday park, or who said they should bring their new partners. But someone did—and it's too late to pull the plug. Claire brings her new boyfriend, Patrick (never Pat), a seemingly sensible, eligible from a distance Ironman in Waiting. Matt brings the new love of his life, Alex, funny, smart, and extremely patient. Scarlett, who is seven, brings her imaginary friend Posey. He's a giant rabbit. Together the five (or six?) of them grit their teeth over Forced Fun Activities, drink a little too much after Scarlett's bedtime, overshare classified secrets about their pasts . . . and before you know it, their holiday is a powder keg that ends where this novel begins—with a tearful, frightened call to the police.
What happened? They said they'd all be adults about this. . . .
Come With Me by Helen Schulman
"What do you want to know?"
Amy Reed works part-time as a PR person for a tech start-up, run by her college roommate's nineteen-year-old son, in Palo Alto, California. Donny is a baby genius, a junior at Stanford in his spare time. His play for fortune is an algorithm that may allow people access to their "multiverses"—all the planes on which their alternative life choices can be played out simultaneously—to see how the decisions they've made have shaped their lives.
Donny wants Amy to be his guinea pig. And even as she questions Donny's theories and motives, Amy finds herself unable to resist the lure of the road(s) not taken. Who would she be if she had made different choices, loved different people? Where would she be now?
Amy's husband, Dan—an unemployed, perhaps unemployable, print journalist—accepts a dare of his own, accompanying a seductive, award-winning photographer named Maryam on a trip to Fukushima, the Japanese city devastated by tsunami and meltdown. Collaborating with Maryam, Dan feels a renewed sense of excitement and possibility he hasn't felt with his wife in a long time. But when crisis hits at home, the extent of Dan's betrayal is exposed and, as Amy contemplates alternative lives, the couple must confront whether the distances between them in the here and now are irreconcilable.
Taking place over three non-consecutive but vitally important days for Amy, Dan, and their three sons, Come with Me is searing, entertaining, and unexpected—a dark comedy that is ultimately both a deeply romantic love story and a vivid tapestry of modern life.
Hazards of Time Travel by Joyce Carol Oates
"Time travel" — and its hazards—are made literal in this astonishing new novel in which a recklessly idealistic girl dares to test the perimeters of her tightly controlled (future) world and is punished by being sent back in time to a region of North America — "Wainscotia, Wisconsin"—that existed eighty years before.  Cast adrift in time in this idyllic Midwestern town she is set upon a course of "rehabilitation"—but cannot resist falling in love with a fellow exile and questioning the constrains of the Wainscotia world with results that are both devastating and liberating.
Arresting and visionary, Hazards of Time Travel  is both a novel of harrowing discovery and an exquisitely wrought love story that may be Joyce Carol Oates's most unexpected novel so far.
All the Lives We Never Lived by Anuradha Roy
In my childhood, I was known as the boy whose mother had run off with an Englishman. The man was in fact German, but in small‑town India in those days, all white foreigners were largely thought of as British.
So begins the story of Myshkin and his mother, Gayatri, a rebellious, alluring artist who abandons parenthood and marriage to follow her primal desire for freedom.
Though freedom may be stirring in the air of India, across the world the Nazis have risen to power in Germany. At this point of crisis, a German artist from Gayatri's past seeks her out. His arrival ignites passions she has long been forced to suppress.
What follows is her life as pieced together by her son, a journey that takes him through India and Dutch‑held Bali. Excavating the roots of the world in which he was abandoned, he comes to understand his long‑lost mother, and the connections between strife at home and a war‑torn universe overtaken by patriotism.
With her signature "precise and poetic" (The Independent) writing, Anuradha Roy's All the Lives We Never Lived is a spellbinding and emotionally powerful saga about family, identity, and love.
Where We Go From Here by Bernie Sanders
Senator Bernie Sanders' presidential campaign was a beginning, not an end. In his new book, America's most popular political figure speaks about what he's been doing to oppose the Trump agenda and strengthen the progressive movement and how we go forward as a nation.
---
Is there something else you would like to see on our shelves? Let us know! 
The following titles – and more – will be on the shelves of Hartford Public Library, beginning November 20. If the title is not at your closest branch, place a hold and it will be delivered there for you. All our titles are in our catalog; you may search it at any time.
(Summaries from publishers)
---
Beauchamp Hall by Danielle Steel
Winona Farmington once dreamed of graduating from college, moving to New York City, and pursuing a career in publishing. Then real life got in the way when she left college and returned to her small Michigan hometown to care for her sick mother.
Years later, stuck in a dead-end job and an unsatisfying relationship, Winnie has concluded that dreams were meant for others. She consoles herself with binge-watching the British television series that she loves, Beauchamp Hall, enthralled by the sumptuous period drama set on a great Norfolk estate in the 1920s. The rich upstairs-downstairs world brilliantly brought to life by superb actors is the ultimate in escapism.
On the day Winnie is passed over for a long-overdue promotion, she is also betrayed by her boyfriend and her best friend. Heartbroken, she makes the first impulsive decision of her conventional life—which changes everything.

She packs her bags and flies to England to see the town where Beauchamp Hall is filmed. The quaint B & B where she stays feels like home. The brother and sister who live in the castle where the show is filmed, rich in titles but poor in cash, are more like long-lost friends than British nobility. And the show itself, with its colorful company and behind-the-scenes affairs, is a drama all its own. Winnie's world comes alive on the set of the show.
What happens next is the stuff of dreams, as Winnie takes the boldest leap of all.  Beauchamp Hall reminds us to follow our dreams. . . . You never know what magic will happen!
Versailles by Colin Jones
Nothing represents the glorious and fraught history of France quite like the Palace of Versailles. Made famous by the absolutist king Louis XIV, Versailles became legendary for the splendor of its revels-but then, after the Revolution of 1789, it fell into disrepute as a reminder of royal excess and abuse of power. Subsequent French governments struggled with how to handle the opulent palace and grounds-should the site be memorialized, trivialized, rehabilitated, or even destroyed outright?
Drawing on a new wave of recent research, historian Colin Jones masterfully traces the evolution of Versailles as a space of royal politics and aristocratic pleasures, a building of mythic status, and one of the world's great tourist destinations. Accessible and compelling, this book is a must-read for all Francophiles.
No One at the Wheel by Samuel I. Schwartz
Our time at the wheel is done. Driving will become illegal, as human drivers will be demonstrably more dangerous than cars that pilot themselves. Is this an impossible future, or a revolution just around the corner?
Sam Schwartz, America's most celebrated transportation guru, describes in this book the revolution in self-driving cars. The ramifications will be dramatic, and the transition will be far from seamless. It will overturn the job market for the one in seven Americans who work in the trucking industry. It will cause us to grapple with new ethical dilemmas-if a car will hit a person or a building, endangering the lives of its passengers, who will decide what it does? It will further erode our privacy, since the vehicle can relay our location at any moment. And, like every other computer-controlled device, it can be vulnerable to hacking.
Right now, every major car maker here and abroad is working on bringing autonomous vehicles to consumers. The fleets are getting ready to roll and nothing will ever be the same, and this book shows us what the future has in store.
My Sister the Serial Killer by Oyinkan Braithwaite
"Femi makes three, you know. Three and they label you a serial killer."
Korede is bitter. How could she not be? Her sister, Ayoola, is many things: the favorite child, the beautiful one, possibly sociopathic. And now Ayoola's third boyfriend in a row is dead.
Korede's practicality is the sisters' saving grace. She knows the best solutions for cleaning blood, the trunk of her car is big enough for a body, and she keeps Ayoola from posting pictures of her dinner to Instagram when she should be mourning her "missing" boyfriend. Not that she gets any credit.
Korede has long been in love with a kind, handsome doctor at the hospital where she works. She dreams of the day when he will realize that she's exactly what he needs. But when he asks Korede for Ayoola's phone number, she must reckon with what her sister has become and how far she's willing to go to protect her.
Sharp as nails and full of deadpan wit, Oyinkan Braithwaite's deliciously deadly debut is as fun as it is frightening.
---
Is there something else you would like to see on our shelves? Let us know! 
The following titles – and more – will be on the shelves of Hartford Public Library, beginning November 13. If the title is not at your closest branch, place a hold and it will be delivered there for you. All our titles are in our catalog; you may search it at any time.
(Summaries from publishers)
---
Becoming by Michelle Obama
In a life filled with meaning and accomplishment, Michelle Obama has emerged as one of the most iconic and compelling women of our era. As First Lady of the United States of America—the first African American to serve in that role—she helped create the most welcoming and inclusive White House in history, while also establishing herself as a powerful advocate for women and girls in the U.S. and around the world, dramatically changing the ways that families pursue healthier and more active lives, and standing with her husband as he led America through some of its most harrowing moments. Along the way, she showed us a few dance moves, crushed Carpool Karaoke, and raised two down-to-earth daughters under an unforgiving media glare.
In her memoir, a work of deep reflection and mesmerizing storytelling, Michelle Obama invites readers into her world, chronicling the experiences that have shaped her—from her childhood on the South Side of Chicago to her years as an executive balancing the demands of motherhood and work, to her time spent at the world's most famous address. With unerring honesty and lively wit, she describes her triumphs and her disappointments, both public and private, telling her full story as she has lived it—in her own words and on her own terms. Warm, wise, and revelatory, Becoming is the deeply personal reckoning of a woman of soul and substance who has steadily defied expectations—and whose story inspires us to do the same.
Fox 8: A Story by George Saunders
Fox 8 has always been known as the daydreamer in his pack, the one his fellow foxes regard with a knowing snort and a roll of the eyes. That is, until he develops a unique skill: He teaches himself to speak "Yuman" by hiding in the bushes outside a house and listening to children's bedtime stories. The power of language fuels his abundant curiosity about people—even after "danjer" arrives in the form of a new shopping mall that cuts off his food supply, sending Fox 8 on a harrowing quest to help save his pack.
Told with his distinctive blend of humor and pathos, Fox 8 showcases the extraordinary imaginative talents of George Saunders, whom The New York Times called "the writer for our time."
The Patch by John McPhee
The Patch is the seventh collection of essays by the nonfiction master, all published by Farrar, Straus and Giroux. It is divided into two parts.
Part 1, "The Sporting Scene," consists of pieces on fishing, football, golf, and lacrosse—from fly casting for chain pickerel in fall in New Hampshire to walking the linksland of St. Andrews at an Open Championship. Part 2, called "An Album Quilt," is a montage of fragments of varying length from pieces done across the years that have never appeared in book form—occasional pieces, memorial pieces, reflections, reminiscences, and short items in various magazines including The New Yorker. They range from a visit to the Hershey chocolate factory to encounters with Oscar Hammerstein, Joan Baez, and Mount Denali.
Emphatically, the author's purpose was not merely to preserve things but to choose passages that might entertain contemporary readers. Starting with 250,000 words, he gradually threw out 75 percent of them, and randomly assembled the remaining fragments into "an album quilt." Among other things, The Patch is a covert memoir.
Prague Spring by Simon Mawer
In the summer of 1968–a year of love and hate, of Prague Spring and Cold War winter–Oxford students James Borthwick and Eleanor Pike set out to hitchhike across Europe, complicating a budding friendship that could be something more. Having reached southern Germany, they decide on a whim to visit Czechoslovakia, where Alexander Dubček's "socialism with a human face" is smiling on the world.
Meanwhile, Sam Wareham, First Secretary at the British embassy in Prague, is observing developments in the country with both a diplomat's cynicism and a young man's passion. In the company of Czech student Lenka Konečková, he finds a way into the world of Czechoslovak youth, its hopes and its ideas. For the first time, nothing seems off limits behind the Iron Curtain. Yet the wheels of politics are grinding in the background. The Soviet leader Leonid Brezhnev is making demands of Dubček, and the Red Army is amassed on the borders. How will the looming disaster affect those fragile lives caught up in the invasion?
With this shrewd, engrossing, and sensual novel, Simon Mawer cements his status as one of the most talented writers of historical spy fiction today.
It's Not Supposed to Be This Way: Finding Unexpected Strength When Disappointments Leave You Shattered by Lysa TerKeurst
Life often looks so very different than we hoped or expected. Some events may simply catch us off guard for a moment, but others shatter us completely. We feel disappointed and disillusioned, and we quietly start to wonder about the reality of God's goodness.
Lysa TerKeurst understands this deeply. But she's also discovered that our disappointments can be the divine appointments our souls need to radically encounter God. In It's Not Supposed to Be This Way, Lysa invites us into her own journey of faith and, with grit, vulnerability, and honest humor, helps us to:
Stop being pulled into the anxiety of disappointment by discovering how to better process unmet expectations and other painful situations.
Train ourselves to recognize the three strategies of the enemy so we can stand strong and persevere through unsettling relationships and uncertain outcomes.
Discover the secret of being steadfast and not panicking when God actually does give us more than we can handle.
Shift our suspicion that God is cruel or unfair to the biblical assurance that God is protecting and preparing us.
Know how to encourage a friend and help her navigate hard realities with real help from God's truth.
Long Road to Mercy by David Baldacci
Eeny, meeny, miny, moe. Catch a tiger by its toe.
It's seared into Atlee Pine's memory: the kidnapper's chilling rhyme as he chose between six-year-old Atlee and her twin sister, Mercy. Mercy was taken. Atlee was spared.
She never saw Mercy again.
Three decades after that terrifying night, Atlee Pine works for the FBI. She's the lone agent assigned to the Shattered Rock, Arizona resident agency, which is responsible for protecting the Grand Canyon.
So when one of the Grand Canyon's mules is found stabbed to death at the bottom of the canyon-and its rider missing-Pine is called in to investigate. It soon seems clear the lost tourist had something more clandestine than sightseeing in mind. But just as Pine begins to put together clues pointing to a terrifying plot, she's abruptly called off the case.
If she disobeys direct orders by continuing to search for the missing man, it will mean the end of her career. But unless Pine keeps working the case and discovers the truth, it could spell the very end of democracy in America as we know it…
The Breakthrough: Immunotherapy and the Race to Cure Cancer by Charles Graeber
For decades, scientists have puzzled over one of medicine's most confounding mysteries: Why doesn't our immune system recognize and fight cancer the way it does other diseases, like the common cold?
As it turns out, the answer to that question can be traced to a series of tricks that cancer has developed to turn off normal immune responses-tricks that scientists have only recently discovered and learned to defeat. The result is what many are calling cancer's "penicillin moment," a revolutionary discovery in our understanding of cancer and how to beat it.
In THE BREAKTHROUGH, Graeber guides readers through the revolutionary scientific research bringing immunotherapy out of the realm of the miraculous and into the forefront of twenty-first-century medical science. As advances in the fields of cancer research and the human immune system continue to fuel a therapeutic arms race among biotech and pharmaceutical research centers around the world, the next step-harnessing the wealth of new information to create modern and more effective patient therapies-is unfolding at an unprecedented pace, rapidly redefining our relationship with this all-too-human disease.
Groundbreaking, riveting, and expertly told, THE BREAKTHROUGH is the story of the game-changing scientific discoveries that unleash our natural ability to recognize and defeat cancer, as told through the experiences of the patients, physicians, and cancer immunotherapy researchers who are on the front lines. This is the incredible true story of the race to find a cure, a dispatch from the life-changing world of modern oncological science, and a brave new chapter in medical history.
Look Alive Twenty Five by Janet Evanovich
There's nothing like a good deli, and the Red River Deli in Trenton is one of the best. World-famous for its pastrami, cole slaw, and for its disappearing managers. Over the last month, three have vanished from the face of the earth, and the only clue in each case is one shoe that's been left behind. The police are baffled. Lula is convinced that it's a case of alien abduction. Whatever it is, they'd better figure out what's going on before they lose their new manager, Ms. Stephanie Plum.
---
Is there something else you would like to see on our shelves? Let us know!