Hartford Public Library has received a $14,000 grant from the Aurora Foundation for Women and Girls to fund a new program, Barriers Can't Stop Us: Building Immigrant Women's Success, that will help 30 female students who immigrated to the United States while in high school access the necessary resources to remain in school and complete their college degrees.
The program, which will begin this month, has three main goals: reduce the various obstacles –– academic, financial and social –– associated with obtaining a post-secondary degree, provide support to students as they transition into a new and unfamiliar academic environment, and foster connections between peers of similar backgrounds and identities to mitigate social isolation.
"Pursuing a college degree as a young immigrant woman presents unique challenges," said Hartford Public Library President and CEO Bridget E. Quinn. "We are so grateful that the Aurora Foundation has assisted us in funding a program that will prepare these students for great success in the future."
Although the transition to college can be difficult for all students, female immigrants face a unique set of hardships when it comes to post-secondary education. These students are learning English while they complete application and financial aid forms almost entirely in English. They also must navigate a new culture of American higher education while pursuing their degree. Finally, daughters in immigrant families often take on additional responsibilities at home while in school, such as caring for younger siblings or assisting parents with English translation. For these reasons, Barriers Can't Stop Us has been created to address the unique experience of female immigrants.
Students in the program will have the opportunity to meet individually with a College Access and Retention Specialist during the summer and the academic year, and they will meet with a peer support network run by a College Peer Mentor each semester.
Hartford Public Library's Michele Maccarone Brophy, who runs the library's after-school English language learning program for immigrant high school students and has more than 30 years of experience working in college access and retention for first-generation and low-income students, will serve as the College Retention Specialist. Students who recently graduated from the English Learner Success program will participate in Barriers Can't Stop Us.
"Having worked with the students while they were in high school, it is exciting to see them take this next important step in their academic journeys, and to be there to support them," Brophy said.
The College Peer Mentors, college upperclassmen who have also completed the English Learner Success program, will be matched with a group of incoming first-year students at their respective institutions and will provide them advice about their school and the transition to college. Mentors will be selected based on their demonstration of strong leadership skills.
Hartford Public Library was one of six organizations selected by the Aurora Foundation for a grant to fund a college completion program.

Throughout the month of August, the Pandemic Journaling Project (PJP) will visit Hartford Public Library branches to host "Picturing the Pandemic," journaling sessions with children ages 6-12 that will capture their thoughts and feelings about how the COVID-19 pandemic has affected their daily lives.
The program is an opportunity for children to express themselves through journaling and other art forms while discussing how to make the world a better place.
Participants will view and analyze artifacts such as photos and drawings from the PJP, listen to a read aloud of the picture book "Change Sings" by Amanda Gorman and create their own representations of their lives during the pandemic.
The PJP will visit each branch of Hartford Public Library. Participants will receive a free copy of "Change Sings" while supplies last.
In the fall, Hartford Public Library will display a collection of images submitted to the PJP by both adults and children. The exhibit will be accompanied by the Hartford History Center's Hartford 2020 collection: photographs of daily life in Hartford during 2020 –– COVID testing sites, protests, outdoor events and more –– shot by three local documentary photographers.
WHO:
The Pandemic Journaling Project, a partnership between UConn and Brown University.
WHERE/WHEN:
PJP will visit HPL branches for "Picturing the Pandemic" on the following dates:
Park Street Library @ the Lyric
Monday, August 1, 2 p.m.
603 Park St.
Dwight Library
Thursday, August 4, 2 p.m.
7 New Park Ave.
Albany Library
Wednesday, August 10, 2 p.m.
1250 Albany Ave.
Camp Field Library
Thursday, August 11, 2 p.m.
30 Campfield Ave.
Downtown Library
Monday, August 15, 2 p.m.
500 Main St.
Barbour Library
Thursday, August 18, 2 p.m.
261 Barbour St.
The PJP and Hartford 2020 exhibits will be on display:
October 17 – December 15, 2022
at the Downtown Library
500 Main St.
An opening reception for the exhibit will be held October 27 from 4-6 p.m. at the Downtown Library.
About the Pandemic Journaling Project
The Pandemic Journaling Project is a historical archive effort created in partnership between UConn and Brown University. It is a project dedicated to remembering the experiences and perspectives of a wide range of people living through the COVID-19 pandemic. The PJP recognizes that the narrative of history is usually dominated by the powerful, so the project aims to tell the stories of ordinary people when recounting this historical pandemic. Participants answer a set of survey questions and a few open-ended journaling questions; they are asked to follow up with answering a new set of questions every week until the pandemic is over. Participation is voluntary and anonymous. So far, the PJP has collected over 14,000 submissions from more than 45 countries.
About Hartford Public Library
With roots dating to 1774, Hartford Public Library remains at the forefront of redefining the urban library experience in the 21st century. With seven locations throughout the city, the library provides education, intellectual enrichment and cultural development for thousands of children, youth and adults every year. Hartford Public Library has also gained local and national recognition for its wide range of new initiatives and partnerships designed to meet the needs of a diverse and dynamic city and region, including immigration services, employment assistance and youth leadership training. www.hplct.org.
By Jennifer Sharp, Hartford History Center archivist
In July 1892 – 130 years ago – a committee of men representing both the Wadsworth Atheneum and the Hartford Library Association presented a petition to the Mayor of Hartford, requesting that the City support a free public library.
Library service had been available in Hartford on a subscription basis since 1774. A committee of Hartford Public Library employees is preparing to celebrate the 250th anniversary of that service in 2024.
The first large public library to open was the Boston Public Library. Established in 1848, its doors opened for the first time in 1854. Other cities soon followed, and Hartford wanted to be among them.
The City of Hartford's charter had been amended in 1883, authorizing an expenditure of up to "one-fifth (1/5) of one mill upon the grand list of said city last made and perfected, for the purpose of supporting a free public library and art gallery." In 1892 that would have been about $9350. The petitioners estimated the operating cost for the first year could be $10,000 (Springfield, MA was spending $17,000). The Library itself would have an annual income of $2240.
Hartford Library Association shared space in the Wadsworth Atheneum with the Connecticut Historical Society, the Watkinson Reference Library, and the art gallery with which we associate the Wadsworth Atheneum name.
The public library is the especial benefactor of those who may be unable to purchase the means for mental improvement, but who are eager and earnest to learn. It is a great public educator, and as such promotes the welfare of the entire community.
$125,000 had been raised for expansion of the Atheneum's building. According to an 1891 Hartford Courant article, the Hartford Library would occupy most of the first floor. There would also be a fund for care and maintenance of the building. "The especial object," wrote the petition's authors, "which the promoters and donors of the fund had at heart was to provide a free public library of circulation, which could be enjoyed by every citizen."
Francis Goodwin, J[ames] G. Batterson, Cha[rle]s Hopkins Clark, N[athaniel] Shipman, Henry C. Robinson, and Charles E. Gross signed the petition, addressed to the Mayor, Aldermen, and Common Council. Mayor William Waldo Hyde sent his recommendation to the Council. Acknowledging it is not best practice to alter the City's budget mid-year, the Mayor believed the public library was a worthy exception. "The public library is the especial benefactor of those who may be unable to purchase the means for mental improvement, but who are eager and earnest to learn," Hyde declared. "It is a great public educator, and as such promotes the welfare of the entire community." He believed the building would always be occupied once it opened.
The petition was successful. On August 15 the Council allocated $1500 (less than the requested $4500 for the remainder of the fiscal year), and the free public library opened its doors on September 15, 1892. Hartford Public Library was officially incorporated in 1893.
The petition and mayor's letter are part of the Hartford Town and City Clerk Archives (Box 285), held by HPL's Hartford History Center. The collection is open for research.
By Tricia Haggerty Wenz
Christa Whitten is the final artist whose work will be showcased on HPL's ArtWalk for the 2021-22 season. Her exhibition "Gateways to Places We're Told We Cannot Go" focuses on the partial or completely restricted access to powerful, spiritually charged locations around the globe. Although denial of access can be based on a variety of factors, this show addresses restrictions which involve gender. Some sites ban women (or, less frequently, men) outright, while others institute conditional limitations, such as nonaccess during menstruation.
"Gateways to Places We're Told We Cannot Go" will open with a reception on Friday, July 15th, from 5:30-7:30 p.m. at the Downtown Library, 500 Main St. The works will be on display through Saturday, August 27th. 
The following interview was edited for length and clarity.
Tell me about the origins of this intriguing exhibit.
The idea came in 2018 when I was working on a different series and was looking at changing up the style of my art.  I began exploring pushing the medium to whatever the next phase of my development was going to be and I came across an image of a pagoda (sacred temple or building, typically a many-tiered tower, in India and East Asia) that I never saw before. It was an aesthetically beautiful image that sparked a deep curiosity in me to learn more.  I discovered it was in Myanmar and consequently I discovered that women were not allow to interact with the pagoda. Only men had that privilege.
Wow.
Yes. I began seeking more and more information and discovered this was way more prevalent throughout the world than I had anticipated. There are many sacred spaces that women are denied access to.
How did this knowledge shape the work you created?
I wanted my work to feel ethereal with the abstract part creating a space that is not easily defined while at the same time highlighting the detailed image. I used lush colors while creating an intentional connection between the background and the image I created of the pagoda. It was my intentions to create a sense of place within my work.
What is your process like?
Producing my art is a meditative practice for me.  I tap into my energy and my own interior landscape to create my work. The paring of color choices, brush style, mood — it is all important and very intentional for me.
How has creating this body of work changed your art practice?
This experience has opened to going beyond two-dimensional work and to experiment more with objects and with sculpture in a nontraditional sense.  I discovered I can be more expressive and can create work that speaks for itself and can be interactive with the viewer. This discovery has been an absolute delight for me.
What would you like the viewer to experience when seeing Gateways to Places We're Told We Cannot Go.
It would be great if the viewer thinks about how patriarchy has influenced the way woman experience sacred spaces in our world. A long time ago women were once viewed as the receptacles of the divine and the embodiment of the spirit. It was understood that women had this deep connective power to the spiritual world.  And yet now there is this restrictive approach to important sacred spaces in our world.  Why have we allowed society to limit how women can live fully spiritual connected lives? I really hope that my exhibit can have the viewer think about these questions and open up these important conversations for the viewers.
What's next for you?
I am going to take a breath.  While there are already a few projects coming across my desk I am going to take a breath. That is what I am going to do next. Breathe.
Hartford Public Library will again expand hours of operation across the library system beginning in June, with a goal of fully restoring weekend and evening hours at its branch libraries by September.
"We hear the needs of our community loud and clear and that's why we are moving forward with a deliberate plan that balances the health and safety of our employees and customers with the needs for collaboration, information, programs, services and materials," said Hartford Public Library President and CEO Bridget E. Quinn. "This phased-in approach will allow us to provide more public access while maintaining appropriate staffing levels as we continue to assess how we provide services in light of an environment that has been forever changed by the COVID-19 pandemic."
The timeline for restoration of hours is as follows.
June 6: The Albany Library (1250 Albany Ave.) and Park Street Library @ the Lyric (603 Park St.) return to five-day-a-week service. Regular operating hours will be Monday through Thursday 10 a.m. to 6 p.m. and Fridays 10 a.m. to 5 p.m.
July 5: The Barbour (261 Barbour St.), Camp Field (30 Campfield Ave.) and Dwight (7 New Park Ave.) libraries will return to five-day-a-week service. Regular operating hours will be Monday through Thursday 10 a.m. to 6 p.m. and Fridays 10 a.m. to 5 p.m.
September: Evening hours will resume across the library system and the Albany Library and Park Street Library @ the Lyric will be open on weekends. An exact date for the changes has yet to be determined.
The Ropkins Library and the Boundless Library @ Rawson remain closed to the public at this time. Renovations are underway at the Ropkins Library and the goal is to reopen the building in the fall.
Hartford Public Library's Downtown location reopened to in-person visits in July 2020 after a four-month closure due to COVID-19. Branches first reopened in May 2021. Masks are optional in all Hartford Public Library locations.
A robust selection of online resources is available for Hartford Public Library cardholders 24/7 at www.hplct.org.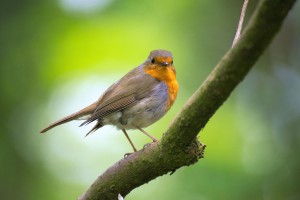 Hartford Public Library has organized the first-ever Hartford Bird Week to begin later this month, with events scheduled at library branches and parks across the city meant to inspire both the young and old to explore the growing hobby of birdwatching.
The events in Hartford will be held in conjunction with #BlackBirdersWeek2022 (May 29-June 4), a national effort from the organization @BlackAFinSTEM that began in 2020 to highlight Black nature enthusiasts, increase visibility of Black birders and inspire people to become involved in birding. Hartford Public Library received a $2,500 Celebrate Urban Birds Equity, Birds, and Culture grant from the Cornell Lab of Ornithology to support its efforts.
"I love city birds. There is so much we can learn from our winged neighbors, even pigeons, sparrows and geese have fascinating histories. It is hard not to be inspired, or at least smile, when watching the goslings at Keney Park. The adult geese perfectly model how it takes a caring community to raise children, and that we all need support to survive in this world," said Hartford Public Library Systemwide Teen Services Librarian Victoria Palmatier. "Connecticut has a rich history of birding. One of America's first formal birdwatching groups began in New Haven, and Roger Tory Peterson of the famed Peterson guidebooks is from Old Lyme! The Hartford Parks are exceptional and accessible and home to a wide array of native and migrant birds/wildlife.
In addition to organizing more than a dozen programs that will be held over the course of four days, Hartford Public Library has compiled a suggested reading list for Hartford Bird Week and has purchased numerous birding guides that will be available for borrowing. Customers can also visit any library location during regular hours to participate in a Connecticut bird scavenger hunt or create a "Vision Bird" art piece.
"Hartford's birds have a vibrant network of groups and enthusiasts supporting them," Palmatier said. "The park rangers from the Silvio O. Conte National Fish and Wildlife Refuge, Greater Hartford Area Audubon Society, Conte Urban Partnership/Park River Watershed and the folks from the Connecticut-based Facebook group Anti-Racist Collective of Avid Birders were invaluable resources during the learning and planning for this week. The library is a place where community can come to be curious and find connection, so it makes sense for us to throw open the library doors and connect our customers to our parks and wildlife neighbors."
The full lineup of events for Hartford Bird Week is as follows. For more information call 860-695-7439 or email vpalmatier@hplct.org.
May 31



Tweet Tweet! Sing Like A Bird
Albany Library, 10 a.m.
Join Selina at Albany for a bird story time and craft.
Birdémon Arceus! Nature Walk
Bushnell Park Performance Pavilion, 11 a.m.
Join Victoria and expert New England birder John Green on a nature walk, and hear John's bird sounds.
Birds in the Garden!
Albany Library and Barbour Library, 3 p.m.
Decorate a potted plant and learn how to attract birds to your home.
Birdémon GO!
YOUmedia, Downtown Library, 2 p.m.
Join Mr. Marc from YOUmedia for a bird-themed augmented reality scavenger hunt.
June 1
Beautiful Bushnell Birds
Bushnell Park Playground, 2 p.m.
Join Miss Katherine for birdwatching in Bushnell Park. Can you find New England's blue flamingo, the heron?
Birdémon Snap! Bird Photography and Lunch
Keney Park Pondhouse, 2 p.m.
Learn how to shoot nature photography with local photography expert Frederica Gray, and enjoy a lunch with librarians. RSVP at 860-695-7439.
Hummingbirds in Hartford
Barbour Library, 2 p.m.
Join Irene for a poem and craft! Take home a potted plant to attract hummingbirds. RSVP: 860-695-7401.
Birdémon GO!
Barbour Library, 2 p.m.
Join Mr. Marc from YOUmedia for a bird-themed augmented reality scavenger hunt.
June 2 
Blessed Nests
Albany Library, 3:30 p.m.
Learn about nests from Sydnee Foster from the Roaring Brook Nature Center, and make your own birdhouse for Albany's neighborhood nest!
June 3



Tweet Tweet! Sing Like A Bird
Albany Library, 10 a.m.
Join Selina at Albany for a bird story time and craft.
Baby Birds at the Library
Downtown Library, 3rd Floor, 11 a.m.
Tweet tweet baby birds! Join Miss Lina for a baby bird story time and craft.
Fowl Play: Pope Park Scavenger Hunt
Putnam Street Playground at Pope Park North, 11 a.m.
Join Miss Nancy and community nature leaders for a bilingual (Spanish) nature walk and native Connecticut bird scavenger hunt.
By Tricia Haggerty Wenz
Megyn Craine is an interdisciplinary artist who sees art making as a process of discovery. Her work is a reflection of how she interprets the world around her. It encourages us to look a little deeper, to question the way we understand our own world and its meanings for us.
Her exhibition, "Artifact," opens on the ArtWalk at Hartford Public Library with a reception on Friday, May 13th, from 5:30-7:30 p.m. The pieces will be on display through June 25th. Megyn will hold a conceptual collage workshop on May 21st from 11 a.m. to 1 p.m. To register, click here.
The following interview was edited for length and clarity.
Were you an artist since birth?
I was always creative as a kid. While at 17 I wasn't sure what I wanted for the rest of my life, I did decide to go to art school at the Hartford Art School.  I was a student of the Experimental Studio department. Without having to focus on any particular medium, we were encouraged to try anything. I learned welding, photography, painting, performance art and more. I wanted to learn every medium and push every boundary I could. I transferred to the San Francisco Art Institute New Genres department where I got my degree. 
After I graduated, I wasn't sure what I wanted to do but I knew what I like to do — which is be creative and help to inspire more creativity in others.
Perhaps because of that uncertainty you have done a million other things. And still do. Can you list a few? 
Horse wrangler, bakery owner, waitress, fine art auctioneer, pastry chef, nanny and now I am in grad school for marriage and family therapy. 
But at the same time, you were always an artist. 
 Always an artist. I was always making art. But I did not want to pursue making a living at it so it never occurred to me to show my work.  
And yet here you are. 
Yes, my husband Rafael Osés is also an artist. We actually met at Hartford Art School. He had an ArtWalk show a few years back and encouraged me to apply.
Is this your first exhibit? 
While I have shown pieces here and there this is my first solo show. 
Wow. 
Yes, it feels pretty good. 
What was the process like, getting this show together? 
Looking though my work. the word "artifact" kept coming back to me.  This exhibit is made up of things I've collected — the artifacts of my life.
I am fascinated by the title piece. 
My title piece was created during the early days of the pandemic. The piece began with a number of old family quilts that I transformed it into art work. Beginning April 1, 2020, and every single day for the next two months, I would collect an artifact from that day's experience and document it by writing something about it, stitching it into the quilt and sealing it in the moment, so I no longer know what was written on them. During the exhibit people are invited to take an artifact from the piece if they would like.  
That is so cool. 
Yes, I wanted my show to be an interactive experience for the viewer. During the entire length of the exhibit, I will have a bowl of tools available for anyone to add any artifacts they want to the piece. Artifacts are so interesting — things that we grow up with that we could have been easily tossed away now have value some other way.  How we or others determine the value of something is so fascinating to me. 
What a gift you are giving to the viewer. 
For me the viewer is just as important to the artwork as the maker. The idea of having something interactive in the show feels so important to me. This work has been packed up in my house for a while and now by sharing it with others my art will take on a whole new meaning. I am excited about this collaboration and the opportunity to experience my work while others are experiencing it as well. 
Hartford Public Library Youth and Family Services Manager Lina Osho-Williams has been selected as the 2022 recipient of the Connecticut Library Association's Faith Hektoen Award for her work serving children.
Osho-Williams, who received the award at the CLA's annual conference in Hartford last week, has worked at HPL for 17 years and can often be found leading story times and other activities in the children's room at the Downtown Library.
"My passion is with teaching the little ones," says Osho-Williams. "There is something just precious about working with the little ones. I love the continuum — working with them as small children and then seeing them grow and come back as adults, seeing their beautiful potential being realized."
Born in Sierra Leone, Osho-Williams left the country in 1997 in the midst of civil war and settled in Gambia for two years before arriving in the U.S. and eventually Hartford in 1999. Prior to working at Hartford Public Library Osho-Williams taught preschool in the early childhood education department with the Community Renewal Team.
The Faith Hekteon Award is presently annually to recognize the efforts of an individual or group that has made an impact on library services to children in Connecticut at the local, regional or state level. Developed in 1979, the award is named for Faith Hektoen, who served as a consultant for children's services at the Connecticut State Library for more than 20 years. Osho-Williams was nominated for the award by a fellow children's librarian at HPL.
Need to make an appointment for your COVID-19 booster shot? Are you a Hartford resident looking to pick up an at-home test kit or a high-quality mask? Hartford Public Library has got you covered.

Vaccines
First, second dose or booster
No appointment required
Bring ID and insurance information if available (not required)
Under 18 must be accompanied by a parent/guardian
Here's a list of upcoming vaccine clinics:
Albany Library
May 5
May 19
2-5 p.m.
Ages 5 and up
Camp Field Library
April 28
May 12
May 26
2-5 p.m.
Ages 12 and up
Downtown Library
April 30
May 7
May 14
May 21
1:30-4:30 p.m.
Ages 12 and up
Park Street Library @ the Lyric
April 27
May 4
May 11
11 a.m. – 5 p.m.
Ages 12 and up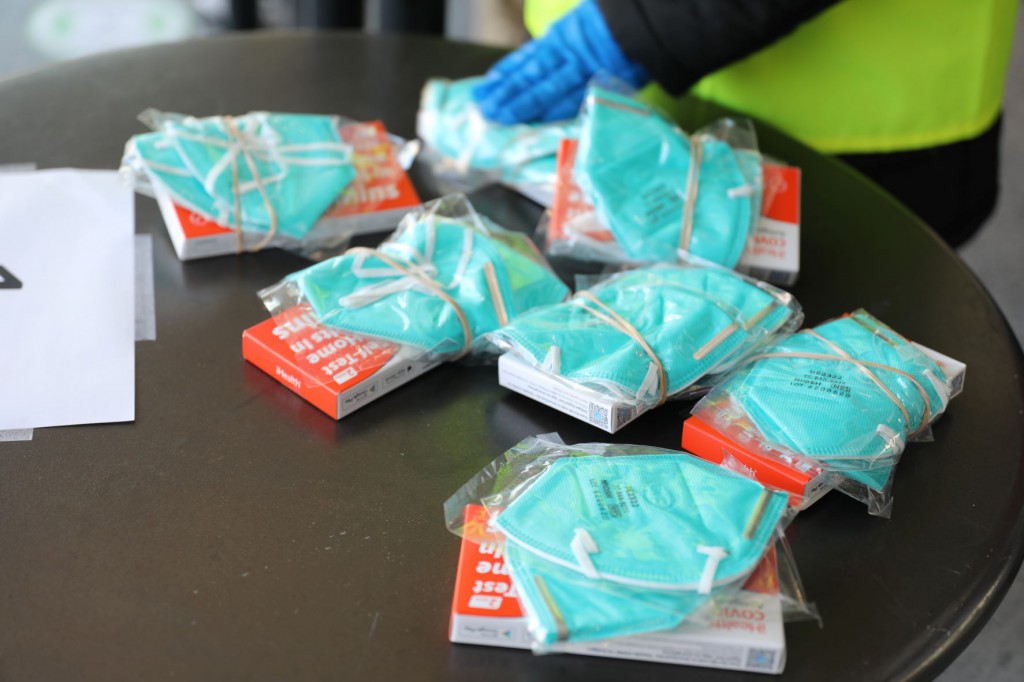 Test Kits and Masks
Tests available at all library locations (just ask at the library front desk during regular business hours)
Proof of Hartford residency required
Two kits, two N95 masks per adult
Tests and masks will be available while supplies last
Friends and supporters of Hartford Public Library gathered Tuesday in the Hartford History Center to celebrate the completion of a suffragist sculpture that honors the first women who registered to vote in Hartford after the passage of the Nineteenth Amendment.
The work by Canton artist Marilyn Parkinson Thrall is titled "The Art of Perseverance" and will become part of the center's permanent collection. It was funded by a Creation of New Work award from the Edward C. and Ann T. Roberts Foundation that Hartford Public Library received in 2020.
"The Art of Perseverance" gives voice to the thousands of Hartford women who, despite barriers, registered to vote in this city in October 1920," said Brenda Miller, Hartford Public Library's executive director of culture and communication and the head of the Hartford History Center. "Sculptor Marilyn Parkinson Thrall, through her research in our extensive archive, and by working with staff, became inspired by these women. Now her work, in turn, inspires us. Despite the declarations of Article 1 and the 14th, 15th, and 19th Amendments to the Constitution, keeping those rights has been a fight since 1865."
The sculpture highlights Hartford suffragists in numerous ways. The sash adorning the piece is in the purple and green colors used by Connecticut suffragists as opposed to the purple and yellow used by their national counterparts. It also includes a City of Hartford seal. And the dress is made from reproductions of voter registration cards from some of the first women to register to vote in Hartford that were digitized by the Hartford History Center as part of its award-winning October 1920 exhibit. The cards incorporated in the dress include those of Katharine Martha Houghton Hepburn, the mother of famed actress Katharine Hepburn, as well as Caroline Hewins, who served as Hartford Public Library's chief librarian from 1875-1926 and saw the library transform from a subscription service to a free public library.
"This sculpture is an inspiration for people of all backgrounds, races, creeds, countries of origin, gender identities and abilities," said Hartford Public Library President and CEO Bridget E. Quinn. "It's such a testament to what power we have when we come together to do something right."
Thrall spoke about her research and how she approached creating the piece during a talk at Tuesday's event. She said she learned suffragists' refined clothing choices — including high-collared blouses, long skirts, fancy heats and sashes — were intentional so that the movement would be taken seriously.
"They actually call it fashion activism," she said. "The women who were in charge decided 'Well, first off, let's dress as elegantly and as carefully as we can. We want to present ourselves as professionals, we want to be able to be taken seriously, so let's start there.' "
And wearing white, Thrall said, afforded the opportunity for a lot more people to participate in the movement because low-income women could more easily a white cotton dress than more expensive, colored clothing items. The dresses also showed up well in the black-and-white photography of the day.
The work is available for viewing in the Hartford History Center during the center's regular hours: Monday-Thursday from 10 a.m. to 2 p.m. It is accompanied by items from the October 1920 exhibit that will be on display throughout the remainder of the year.