Hartford Public Library announces a new virtual dramatic writing workshop that will give content creators the advice they need to develop their own projects and tell their own stories.
The program, called Talkin' Drama, will be moderated by Christopher T. Brown, a filmmaker and manager of the Albany Library.
"My passion for storytelling is deeply rooted in my upbringing. Book and films were an important part of my family life. The elders in my family were storytellers who maintained a tradition of oral history to instill morals and values into us as children… All my success as a filmmaker can be traced directly back to my grandmother, her extensive photo albums, and the stories I heard as a child surrounding those pictures," Brown said.
The program will take place on the last Thursday of every month. Each workshop will feature a guest speaker or panel made up of industry professionals. After the presentation, there will be an opportunity for viewers to ask questions of the panelists.
The first workshop, featuring cinematographer Jeremy Royce, is scheduled for Thursday, March 25, 2021 from Noon – 1 pm on Zoom.
"My plan is to approach everyone that I know in Hollywood who I think could make on impact on the Hartford community to be a guest on Talkin' Drama. The more I can act as a bridge between Hartford and Hollywood, the better," Brown said. "The goal is to encourage people to read, and use the library."
Royce graduated from USC's school of cinematic arts in 2013. His work has been short-listed for a student Academy Award and nominated for a student Emmy and has earned him multiple awards for directing and cinematography. Jeremy's debut feature film '20 Years of Madness' premiered at the 2015 Slamdance Film Festival in Park City where it won the Jury Honorable Mention. Jeremy currently works as an LA based freelance cinematographer and teaches part time at USC's School of Cinematic Arts.
Artists and creators will discuss the mechanics of dramatic writing as it functions in their career, and discuss benefits and pitfalls of developing content. It will dive into the practical and real issues facing someone as they develop their artistic craft. They will highlight ways teamwork functions in the process of storytelling. In addition, the Talkin' Drama series will cover the practical aspects of why it is essential to be entrepreneurial within the ever-changing landscape of the entertainment industry.
Whether you strive to be a content creator, producer, writer, director, playwright, attorney, or entrepreneur, this workshop will help you identify the path towards creating meaningful stories.
Brown, a Hartford native and Trinity College and NYU Tisch School of the Arts graduate, was recruited to HPL as a branch manager of Albany in 2020, from Los Angeles. He has also made short films set in Hartford.
"I ran a Talkin' Drama workshop at Milner Vine Street school in 2019. The program was a huge success, so I thought it was only right I introduce it to HPL adult virtual programming. It could fit within the scope of our virtual limitations. And it gives Hartford natives access to professionals actively working in Hollywood," Brown said.
In addition to his own films, Brown's work in the industry spans back to 2006, starting as a script reader for Samuel Goldwyn Films. He was later honored in 2011, with a nomination for a Kennedy Award for a play he'd written entitled, Tough Love. While at New York University, he began working with Spike Lee, working on several projects with him including Michael Jackson Bad25 and Da Sweet Blood of Jesus. Brown was a production assistant on The Birth of a Nation (2016), a producer on the television pilot "Baselines" (2018). And the second unit director on Final Frequency (2019).
-30-
Managing extensive collections of print and non-print materials is something that goes on every day at libraries around the world. At the Hartford Public Library, trained library employees are continuously assessing and reviewing new and old materials to keep the collections current, make room for new materials, and make sure our valuable shelf space is being used to its best advantage to provide the information our users want and need.
Deaccessioned books are either sold to raise funds for the library, or distributed throughout the community from the Library on Wheels, Community Collections or Little Free Libraries.
Carol Pugh, a library assistant, has found yet another way for those discarded books to find a good home.
Pugh, a HPL staff member since 2019, has been taking deaccessioned books from the collections and sending them through the Connecticut Prison Book Connection, to people who are incarcerated. Each month Pugh receives about 20 to 25 requests from prisoners, most coming from her home state of Texas, and Florida. There are occasional requests from Connecticut based inmates, she said.
"It's a great feeling. I absolutely love doing it," Pugh said.
"Knowing how difficult it can be for prisoners to get their hands on books, let alone books they are interested in, makes what Carol is doing even more meaningful," said Marie Jarry, HPL's director of public services.
Depending on what the request is, Pugh is able to send two or three books to each person. She does face some restrictions on what she can share. Hardcover books, for instance, can be banned. Prisons will also limit certain kinds of content.
Despite the roadblocks, there is a desire for books that Pugh can help fulfill.
"A lot of these guys and women don't read unless they're locked up," Pugh said. "With COVID putting most facilities in 24/7 lockdown, this is a way for them to get their mind off of being enclosed in a small cell. They can use their imagination and escape through these books."
Pugh gets requests for a little bit of everything, but true crime, romance, and self-help books are the most desirable. Some inmates will request thesauruses and rhyming dictionaries to help with their poetry or rap lyrics.
She makes an effort to make sure every request gets fulfilled. For example, the works of author James Patterson are popular, but Pugh might not have access to his titles that particular week. So, she'll substitute, replacing Patterson with an author likeDavid Baldacci– a read-alike, as she described it. If an inmate's letter is filled with spelling mistakes or grammar errors, she'll send along a dictionary too.
Her interest in working with the incarcerated goes back to her days in Texas volunteering at the Travis County Correctional Complex's library. She saw how the prisoners craved the written word and treated the materials and the library staff members with respect. Pugh also noticed that the library often didn't have the books the incarcerated people really wanted.
"These people are usually forgotten about. Sending books to them is a is a way for them to know that people really do care. Not just their physical being, but their minds," Pugh said. "It's important to me to help them learn and grow and use the time behind bars so they don't make the same mistakes that got them in there."
Pugh's long term aspiration is to work in a prison library. "I've always loved libraries. I find them peaceful and you can learn so many different things. You can escape from reality in a good book," Pugh said.
– By Steven Scarpa, manager of communications and public relations
– 30 -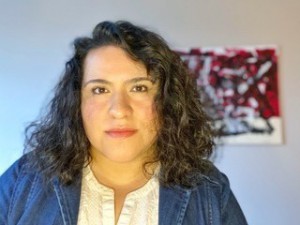 Poet Diana Aldrete thinks of her poetry as being like a Polaroid – a moment in time.
She then takes that moment and explores the imagery inside of it, teasing out the feelings. She puts pen to paper, and then tests her words out loud.
If she's done her job well, she draws the reader and the listener into her world.
Aldrete, a Hartford resident, will be performing an original work in Spanish and English at the opening event of the NEA Big Read on Sunday, February 28 at 3 pm. "Typically when I am writing a poem it only comes out in one language. This one is going to be very interesting," she said.
Aldrete, a visiting lecturer of language and culture studies at Trinity College, began writing poetry in high school. As first generation American whose parents were born in Mexico and El Salvador, language was a central part of Aldrete's formative experiences.
"Language is big. It's huge. And I think that's what connects my entire work, my entire identity. Spanish language is my first language. My parents spoke to us in Spanish," Aldrete said.
She was born in the United States, but moved back to Mexico for a time, where she and her family spoke only Spanish. Aldrete returned to the United States, returning to English as her primary language.
"When I took my first Latin American literature class I felt like I returned home. I was reading my language in these beautiful art forms – novels, poetry, and essays – I fell in love with it. It has informed the way I think and the way I write. Using Spanish in my art is an homage to that experience," she said.
Aldrete has always been a creative person, but it wasn't until she began teaching literature that she re-engaged with poetry and began thinking of herself as a performer. "I started to get inspired by the poets that I was teaching. Then I would start writing my own poetry and developing my own style," she said.
"I am a fan of hers. I have taught her for novel in my classes … not only am I a fan of the book, but also what it stands for as far as championing and advocating for women's rights, especially in times of oppression," Aldrete said.
The novel tells the story of three sisters, known at The Butterflies, who opposed the dictator Trujillo and paid with their lives. Aldrete believes that the novel has contemporary resonance. "We see this in terms of women's issues. We saw the Women's March, women joining together in solidarity to speak out against sexism and oppression in many forms. I think (the novel) really speak to where we are," she said.
It's about more than just the story for Aldrete. The way that Alvarez plays with language to evoke the beauty of the Dominican Republic is an inspiration. "It felt familiar to me. Some of the things I remember from living in Mexico. I felt connected to that because of her use of the language. I feel the sensory images. I am really connected to her work because of that," Aldrete said.
To learn more about Aldrete's work, visit her here: https://linktr.ee/aldreted
– by Steven Scarpa, manager of communications and public relations
-30-
Hartford Public Library's staff recently joined the fight against the scourge of Covid-19.
Library staffers worked with the city's health department to call senior citizens to schedule vaccination at an event held at the Hartford Convention Center. In just under three days, library staff members made about 300 calls and booked appointments for over 60 residents.
"This is the work we do. We link people to the information they need to make informed decisions about all kinds of things in their lives, including health care. Our staff is also adept at helping people navigate sometimes complicated processes, like arranging for a vaccine. We are very excited to help make our city a healthier place," said Bridget Quinn-Carey, HPL's president and CEO.
Marie Jarry, HPL's director of public service, was one of the staff members who help people get access to the Moderna vaccine. Armed with information about the vaccination process, staff members assisted seniors through a system that can be confusing.
"The man I just talked to said he was calling all over the place to try and get an appointment and was so glad that I called him," Jarry said. "Others are telling their friends that we contacted them so they are calling us looking to book an appointment too. I think it speaks to the need in the city."
Andrea Figueroa, HPL's senior executive assistant, made about 100 of the calls herself, speaking to people in both English and Spanish. "I was just going. I didn't realize how many I'd called," she said with a laugh.
Many of the seniors she reached struggled with online signup. They might not have been savvy about how to use the internet. Figueroa said people were delighted to get help. "People said we were lifesavers for getting to them at just the right time," Figueroa said.
Many library staff members found this kind of outreach inspirational – it was a concrete way of combating the very thing that has put life on hold. "We were coming together to help our fellow citizens," Jarry said.
"It was a good experience," Figueroa said.
In addition to the outreach efforts, the library has put together a website with the latest information about the virus, prevention measures, and information from the state and city health departments: https://hplct.libguides.com/corona
"People trust us. It's a responsibility that we don't take lightly," Quinn-Carey said.
City officials suggest that people who would like to get the vaccine fill out a vaccine interest form, linked in red at the top of HartfordCT.gov.
By Steve Scarpa, manager of public relations and communications
-30-
Fifty families received much needed groceries thanks to Hartford Public Library's partnership with Foodshare, which launched last week.
The groceries were distributed at the Barbour Library. Distribution will take place at the branch twice a month, with the next one occurring on Thursday, February 25.
Over the next several food distributions, Barbour Library branch manager Irene Blean plans to build on what she's already done. Local civic organizations, including Freshplace, which helps with food security planning, and the Chrysalis Center, which provides services for people seeking to transform their lives, were in attendance, signing people up for their offerings.
As cold as the first distribution day was, people were in good spirits, she said. "People were appreciative of being offered free food. A woman, who works in the Unity Plaza laundromat, planned her lunch break around the distribution," Blean said. "A community leader said it was a great event."
Blean's thinking is both expansive and particular at once. On the one hand she invites organizations to participate that can have wide reaching impact. On the other, she'll invite a group like CaptionCall, which provides no cost captioned telephones for the hard of hearing because she can think of a specific customer who would benefit from this service.
In addition, Blean arranged for the University of Connecticut to send two student diatectic interns to a distribution event in April and hopes to have a local community college on hand to talk about training certificate programs.
Blean understands acutely that the Barbour Library, and HPL as a whole, is a beacon in the community. Not only did HPL staff members distribute food, they passed along a bit of hope and some cameraderie. "Some of the men were glad to see a positive event taking place, despite the cold weather. A woman said that it was a chance for her to connect with others she knew," Blean said.
By Steve Scarpa, manager of communications and public relations
-30-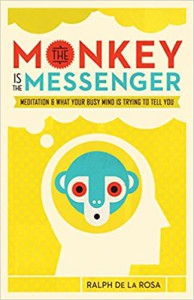 The Monkey is the Messenger : Meditation and What Your Busy Mind is Trying To Tell You
by Ralph De la Rosa
Offers a range of evidence-based, somatic, and trauma-informed insights and practices drawn from De La Rosa's study of neuroscience and psychology and his long practice of meditation and yoga, and a remedy for all those who want to meditate but suppose they can't because they think too much.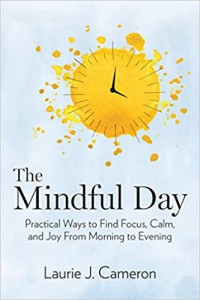 The Mindful Day : Practical Ways to Find Focus, Calm, and Joy from Morning to Evening
by Laurie Cameron
For overscheduled professionals looking to incorporate mindfulness into their daily lives, this step-by-step guide draws on contemplative traditions, modern neuroscience, and leading psychology to bring peace and focus to the home, in the workplace, and beyond. At the pinnacle of the digital age, it's hard to imagine packing one more thing into our overwhelmed lives. But new research shows that simple daily exercises can change the way our brains work, improve focus, boost productivity, lift our mood, and help us develop greater resilience. In this enriching book, noted teacher and mindfulness expert Laurie Cameron – a veteran of Google's Search Inside Yourself Leadership Institute – shows how to seamlessly integrate mindfulness practice into your life. Timeless teachings and straightforward exercises designed for busy schedules — from the morning commute to back-to-back meetings to family dinners – show how mindfulness practice can help you navigate any situation with control and clarity. Cameron's practical wisdom and concrete how-to steps will help you make the most of the present moment, creating a roadmap for inner peace – and a life of deeper purpose and joy"– Provided by publisher.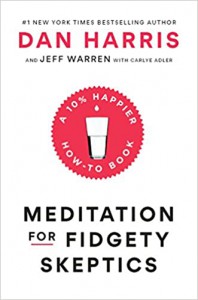 Meditation for Fidgety Skeptics : a 10% Happier How-To Book
by Dan Harris
Harris and Warren present a practical guide to meditation that debunks the myths, misconceptions, and self-deceptions that make many people reluctant to try it. They suggest a range of meditation practices that may lower your blood pressure, mitigate depression and anxiety, and literally rewire key parts of your brain.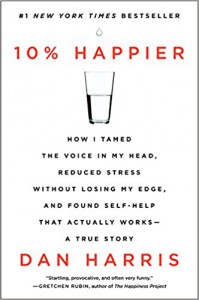 by Dan Harris
"I wrote a memoir about a fidgety, skeptical newsman who reluctantly becomes a meditator to deal with his issues – and in the process of publishing it, I occasionally, to my embarrassment, found myself failing to practice what I preach. I was kind of like a dog that soils the rug, and the universe kept shoving my face into it." In 2014, Dan Harris published his memoir 10% Happier. The book—which describes his reluctant embrace of meditation after a drug problem, an on-air freak-out, and an unplanned "spiritual" journey—became an instant bestseller and Dan, to his own surprise, became a public evangelist for mindfulness. Hoist on My Own Petard is the story of what happens to Dan Harris after the runaway success of his memoir and the lessons he had to (re)learn in the process.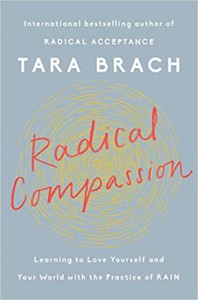 Radical Compassion : Learning to Love Yourself and Your World With the Practice of RAIN
by Tara Brach
Recognize. Allow. Investigate. Nurture. RAIN meditation is a easy-to-learn program that can help practitioners loosen the grip of difficult emotions and limiting beliefs. Brach shares reflections and practices that, over time, can help you feel feeling of unworthiness and teach you to trust your own innate strength and goodness.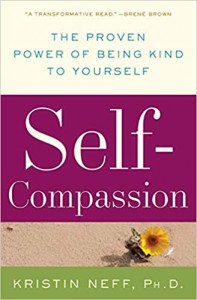 By Kristin Neff
Kristin Neff, Ph.D., says that it's time to "stop beating yourself up and leave insecurity behind." Self-Compassion: Stop Beating Yourself Up and Leave Insecurity Behind offers expert advice on how to limit self-criticism and offset its negative effects, enabling you to achieve your highest potential and a more contented, fulfilled life.More and more, psychologists are turning away from an emphasis on self-esteem and moving toward self-compassion in the treatment of their patients—and Dr. Neff's extraordinary book offers exercises and action plans for dealing with every emotionally debilitating struggle, be it parenting, weight loss, or any of the numerous trials of everyday living.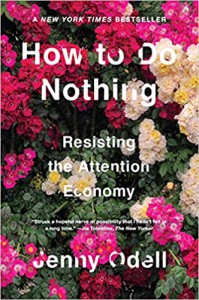 How to Do Nothing : Resisting the Attention Economy
by Jenny Odell
A galvanizing critique of the forces vying for our attention–and our personal information–that redefines what we think of as productivity, reconnects us with the environment, and reveals all that we've been too distracted to see about ourselves and our world. Nothing is harder to do these days than nothing. But in a world where our value is determined by our 24/7 data productivity … doing nothing may be our most important form of resistance. So argues artist and critic Jenny Odell, who sees our attention as the most precious–and overdrawn–resource we have. Once we can start paying a new kind of attention, she writes, we can undertake bolder forms of political action, reimagine our role in the environment, and arrive at more meaningful understandings of happiness and progress. Far from a simple anti-technology screed or back-to-nature meditation, How to Do Nothing is an action plan for thinking outside of the narratives of efficiency and techno-determinism. Provocative, timely, and utterly persuasive, this book is a four-course meal in the age of Soylent.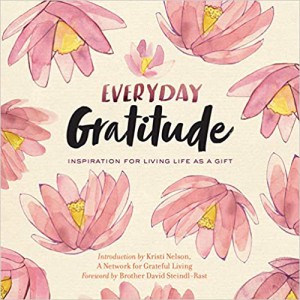 by Network for Grateful Living (COR), Nelson, Kristi (INT), Steindl-Rast, Brother David (FRW)
A Network for Grateful Living curates this collection of quotes and reflections aiming to help you discover that the roots of happiness lie in gratefulness. Inspiration from well-known minds such as Maya Angelou, Confucius, and Anne Frank is combined with original reflections and practices that will help you recognize the abundance of everyday opportunities for gratitude and joy. Hand-lettered art makes this beautifully designed collection a gift to treasure, regardless of whether you keep it for yourself or give it to a loved one.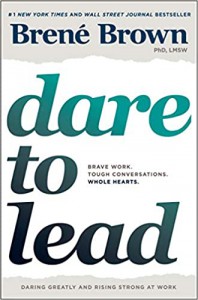 Dare to Lead : Brave Work, Tough Conversations, Whole Hearts
by  Brene Brown
Leadership is not about titles, status, and wielding power. A leader is anyone who takes responsibility for recognizing the potential in people and ideas, and has the courage to develop that potential. When we dare to lead, we don't pretend to have the right answers. We stay curious and ask the right questions. We don't see power as finite and hoard it. We know that power becomes infinite when we share it with others. We don't avoid difficult conversations and situations. We lean into vulnerability when it's necessary to do good work. But daring leadership in a culture defined by scarcity, fear, and uncertainty requires skill-building around traits that are deeply and uniquely human. The irony is that we're choosing not to invest in developing the hearts and minds of leaders at the exact same time as we're scrambling to figure out what we have to offer that machines and artificial intelligence can't do better and faster. What can we do better? Empathy, connection, and courage, to start. Brené Brown has spent the past two decades studying the emotions and experiences that give meaning to our lives, and the past seven years working with transformative leaders and teams spanning the globe. She found that leaders in organizations ranging from small entrepreneurial startups and family-owned businesses to nonprofits, civic organizations, and Fortune 50 companies all ask the same question: How do you cultivate braver, more daring leaders, and how do you embed the value of courage in your culture?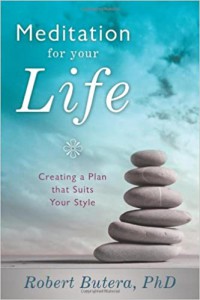 by Robert Butera
A step toward peace of mind is a step in the right direction The benefits of meditation are boundless: reduced stress and pain, peace of mind, and an improved sense of resilience. But which style of meditation is right for you? Meditation for Your Life explains the six basic forms of meditation and helps you identify which ones suit you best. Robert Butera, PhD, guides you in establishing a meditation practice based on your person-ality type, life experience, and personal preferences. The six types of meditation are: Breath Visualization Mantra Devotion, prayer, or intentionality Mindfulness Contemplative inquiry Prepare your mind with relaxation exercises, conscious breathing, and positive thinking. Discover the six basic forms of meditation, and identify the techniques that work best for you. Use guided questions, exercises, and journaling to personalize your practice. Learn what steps you can take to stay motivated and consistent over time, and let the benefits of meditation blossom for your entire life.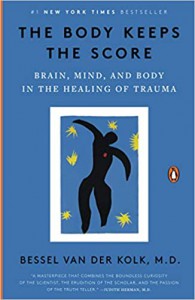 by Bessel Van Der Kolk
An expert on traumatic stress outlines an approach to healing, explaining how traumatic stress affects brain processes and how to use innovative treatments to reactivate the mind's abilities to trust, engage others, and experience pleasure.
-30-
When Apolina Jerome came to Hartford with her family from Tanzania in 2016 she didn't speak English at all. Just a few years later, she found herself on the Dean's List at Capital Community College.
One of the factors in Apolina's success was the commitment of one of Hartford Public Library's volunteers, Carolyn Dorais.
Apolina was a participant in Hartford Public Library's "Linking Learning, Belonging and Community" After-School English program since its inception in the Spring of 2017.   Apolina and 20-30 other high school students came to the Library after school for instruction in English and homework tutoring.
Then, the pandemic hit and the Hartford Schools shifted to distance learning in the spring of 2020.
For many newly arrived students, coupling online classes with the natural growing pains a teenager feels adjusting to a new culture can be too much.
"They've helped a lot of students to do what they need to do," Apolina said.
That's where the library can help. With funding from the Institute for Museum and Library Services and the Nutmeg Foundation, The American Place offers English classes and tutoring sessions to help give these students the extra support they need to be successful. "They need us now more than ever because distance learning is such a challenge," said Michele Brophy, an instructional specialist at Hartford Public Library.
The American Place's volunteer tutors are also adapting to the new learning environment caused by the pandemic. Carolyn Dorais has volunteered with The American Place for six years. After a long career in corporate communications, Dorais retired to Hartford and began working as a citizenship coach. Inspired by Brophy's program, Dorais decided to shift to tutoring high school students.
"It was such a nice community of kids over there. I really liked being a part of it," she said.
Even after graduating from Bulkeley High School in 2020, Apolina has maintained close ties with the library. This past Fall, Carolyn met with Apolina via Zoom on a weekly basis to provide her with support in her college classes.
"We were able to provide a laptop to Apolina through the 'Crossroads to Connectivity' program. With hard work and determination, and Carolyn's support, Apolina not only completed her first semester of college, she did so with distinction," Brophy said.
In addition, Apolina reached out to Carolyn – she needed extra help to keep up with her English during the semester intercession. Carolyn, who wasn't proficient on Zoom before, immediately agreed. She knew that for many immigrants, the time outside the classroom causes their English language skills to atrophy.
Over the college break, Apolina and Carolyn continued their weekly meetings, reading Jason Reynolds' "Look Both Ways" as a way for Apolina to keep working on her English. "She has a very positive approach. I think she is a very positive person in general. She worked hard and I think one of the keys to her success is that she asks for help when she needs it," Dorais said.
The hard work on everyone's part paid off. Apolina made the Dean's List her first semester with a 3.65 GPA and was named to the Phi Theta Kappa Honor Society. "I didn't expect that," Apolina said. "There's no words to explain how I feel."
In a recent interview, Apolina described long term goals that are like most immigrants trying to get a toehold in America – she'd like to get a good job working in an office and perhaps help purchase a home for her family. First thing's first. Apolina has to meet with Carolyn today to work on an essay for English class.
"I am happy because I am doing something good that will help me later," Apolina said.
For more information about the work of The American Place, visit tap.hplct.org.
By Steven Scarpa, manager of communications and public relations
-30-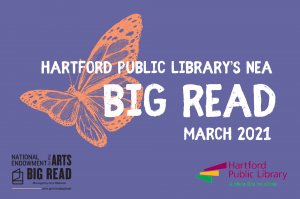 Hartford Public Library's 2021 NEA Big Read celebrates Julia Alvarez's book In the Time of the Butterflies from February 28th through March 30th, 2021.
In addition to Alvarez's adult novel, the NEA Big Read will focus on her youth selection How Tia Lola Came to (Visit) Stay.
"These are very challenging and difficult times. Many of us are feeling desolate, isolated and alone. It's why the Big Read program is even more important now. We join with others to share a story and we therefore feel less alone," Alvarez said to the Hartford Public Library community at its annual Beyond Words celebration in December.
Free English and Spanish copies of Big Read book selections will be available via contact-free pick up starting on February 28th while supplies last: bit.ly/HPLBigReadBooks
To see the full slate of events, all taking place virtually, click here: bit.ly/HPLBigRead21
An afternoon drive on a beautiful day turns deadly when the three Mirabal sisters, known as Las Mariposas (the Butterflies), are found at the bottom of a cliff. Officially, it was an accident. But everyone knows that when you cross the dictator Trujillo – no matter how right you are – bad things happen. "In the Time of the Butterflies" tells the sisters' stirring story of their fight for freedom and justice even at the cost of their lives.
"HPL has the opportunity to honor and explore an important piece of history through Julia Alvarez's stunning prose, while also talking about how the themes of Dominican pride, free-thinking, resilience, and women's rights take root right here in Hartford. We believe this will be not only a great educational experience, but a lot of fun as well," said Bridget Quinn-Carey, HPL's president and CEO.
Throughout March there will be a slate of exciting programming around Dominican art, literature, and performance, as well as educational and celebratory programs on revolutionary Hartford Latinas. The month long celebration will culminate in Julia Alvarez's keynote address, taking place virtually March 25.
"The history and legacy of the Mirabal sisters is felt deeply by the Hartford Dominican community and is well known to Hartford's Latin American diaspora. These heroines, who Julia Alvarez portrays in her book have inspired generations around the world and in Hartford since their assassinations in 1960," said Liz Castle, HPL's programming and events manager.
The events will serve to illustrate and amplify Alvarez's story, showing the contemporary parallels with life in Hartford. "In the Time of the Butterflies inspires us to 'stand in your power.' Whether through art, storytelling, or relationship building, the NEA Big Read encourages us to practice courage in our own lives," Castle said.
"I don't have to tell you that now more than ever is a time for butterflies. For bold and unabashed love, for our freedom and liberty. A time for leadership and inspiration so that together we can create the more beloved community that they Mirabal sisters fought and died for," Alvarez said.
The NEA Big Read, a partnership with Arts Midwest, broadens our understanding of our world, our communities, and ourselves through the joy of sharing a good book. Showcasing a diverse range of themes, voices, and perspectives, the NEA Big Read aims to inspire conversation and discovery.
Previous Hartford Public Library NEA Big Read participants include Advice from the Lights by Stephanie Burt, and Citizen: An American Lyric by Claudia Rankine. Hartford Public Library has been the beneficiary four times of funding from the The National Endowment for the Arts to support the Big Read. For more information about Hartford Public Library, visit hplct.org.
2021 NEA BIG READ EVENT SCHEDULE
In the Time of the Butterflies and Beyond: HPL's NEA Big Read Kickoff! 
Sunday, February 28th: 3:00-4:00PM
Facebook Live and YouTube Live
Help us kick off HPL's 2021 NEA Big Read around Julia Alvarez's In The Time of the Butterflies with music, poetry, dance, and more! Featuring live latin jazz from Ray Gonzalez, poetry readings from local poet Diana Aldrete, dance performance from Baila Con Gusto CT, and readings from In the Time of the Butterflies.
YOUTH AND FAMILY SERVICES_______________________________________
Pre-recorded programs shared on our Social Media platforms
Monday March 1st:  
Karina's Tia Lola House's Craft program en Espanol
Discover Tia Lola's love for bright and tropical colors. Join Miss Karina and learn how to create your own "casita de la nin͂ez"(childhood house). Paint and decorate your own wooden house Tia Lola's style!!
Tuesday March 2nd:  
If Dominican Were a Color Storytime with Ms. Linda
Tuesday March 9th:
Si Quisqueya fuera un color con Ms. Nancy (En Espanol)
Wednesday March 17th:  
Ages 6-18
Learn a little about Idelisa Bonnelly aka the "mother of marine conservation in the Caribbean" and learn about oil spills and why conservation efforts are important with an activity pack you can pick up at the library.
Live Virtual programs via Zoom and Google Meet
Register for all children's live virtual programs here: bit.ly/hplchildren
If You were a Color Palette
Wednesday March 3rd: 3:30pm
Ages 6-12
Let's share If Dominican were a Color by Sili Recio and see if you can describe yourself using a color palette.
Virtual Read Aloud Adventure with Ms. Lina: Destination, Dominican Republic
Thursdays March 4, 11, 18, 25: 3:30pm
Ages 8-12
Let's celebrate Dominican culture, identity, and family with a fun weekly read-aloud of How Tia Lola Came to Visit Stay by Julia Alvarez.
One of a Kind, Me!
Wednesdays March 3rd & March 17th: 2:00pm
School program only
Enjoy listening to a read aloud If Dominican Were a Color, by Sili Recio then get creative in decorating a flag to celebrate yourself or heritage. Will be discussing writing a poem about yourself and sharing examples. Copy of the book will be given to each participant. In the second session share a poem about you and receive an incentive.
Book Talk: How Tia Lola Came to Stay by Julia Alvarez.
Wednesday March 17: 3:30pm 
Ages 6-12
Play a family themed game to win prizes.
If Dominican Were a Color: Music and Art with Miss Nancy
Wednesday March 24: 10:00am
For students from Sanchez and Burns Schools
Join Miss Nancy for a celebration of Dominican culture with a virtual live musical performance and Dominican Flag art activity.
Tía Lola's Lucky Scarf/Buena Suerte with Vickie
Friday March 26th: 4:00pm
Ages 6-12
Make your very own lucky scarf, or buena suerte, inspired by the book How Tía Lola Came to Stay by Julia Alvarez
Big Read Art Club with Miss Katherine: If Dominican Were a Color 
Tuesday March 30th: 4:00pm 
All ages
Join us for music and painting as we celebrate our Big Read book, If Dominican Were a Color by Sili Recio
Julia Alvarez visits Hartford as Tia Lola!
Date TBD
School program only
Julia Alvarez, the author herself, will pay us a visit as her character Tia Lola! Ms. Alvarez will read from her book How Tía Lola Came to Visit Stay.
Public Event:
Big Read Musical Journeys (public event)
Tuesday, March 9th: 4:00-4:45pm
All ages
Join us for a reading of If Dominican Were a Color and a virtual live musical performance from Sirius Coyote of music from Latin America!
TEEN SERVICES_____________________________________________________
"Digital Graffiti" Workshop
Mondays, Wednesdays, and Fridays in March
Discord
Create digital manifestos in 3D paint and animated digital art, and use different Hartford buildings and landmarks as your canvas! Learn how to bring digital graffiti to life through augmented reality, led by Hartford graffiti artist Lindaluz Carrillo and YOUmedia mentor Marc Pettersen. Inspired by the bold and revolutionary Mirabal sisters in In the Time of the Butterflies by Julia Alvarez.
Register here: linktr.ee/youmediahpl
ADULT PROGRAMS_________________________________________________
Virtual Film Screening: "In the Time of the Butterflies"
Wednesday March 3rd: 6:00pm
Starring Salma Hayek and Marc Anthony, enjoy the film version of Julia Alvarez's novel, inspired by the true story of the three Mirabal sisters who led an underground plot to overthrow the dictatorship of General Trujillo in the Dominican Republic.
Registration details to come
La Cocina Dominicana
Fridays, March 5, 12, 19, 26: 3:00pm
Virtual series posted to social media
Join the chefs from Caribe, Hartford's own loved Dominican restaurant on Park Street, as they teach us how to make traditional Dominican dishes.
D.I.Y. Puzzle Necklace and Book Discussion
Wednesday, March 17th: 11:00-12:30pm
Downtown Library – Center for Contemporary Culture
Learn how to make a puzzle piece necklace, symbolizing the bond and interconnection of friendship, sisterhood, and womanhood.  The craft activity is in celebration of Women's History Month and a major theme in In the Time of the Butterflies.  All participants will receive a free copy of Julia Alvarez's In the Time of the Butterflies. Please call Irene at 860-695-7401 or email iblean@hplct.org to register.
Butterfly Origami and Book Discussion
Tuesday, March 2nd: 2:00pm
Zoom
Learn how to create paper butterflies using the Japanese art of origami, in honor of the inspiring Miribal Sisters, the main characters and historical figures in In the Time of Butterflies, by Julia Alvarez. All participants will receive a free copy of In the Time of the Butterflies. Register here: http://bit.ly/HPLorigami
Sisterhood Card Making
Tuesday, March 2, 2021 2:00pm
Zoom 
Join us as we create and design our very own card. Once you have created your card you can write an encouraging message to someone who is in your sisterhood circle who inspires you! Registration/Participation is required to get your take and make bag. Registration is limited. Register here: bit.ly/HPLcards
Celebrating Dominican Culture with the Park Branch
Join the Park Branch virtually every Wednesday in March to engage all five of your senses in an exploration of Dominican culture and the book In the Time of the Butterflies by Julia Alvarez. Participants can register for specific sessions, but are encouraged to register for the whole series. Register here: bit.ly/HPLBigReadPark
The Story of the Mirabal Sisters
Wednesday, March 3rd: 3:00 pm
Zoom
Join us for a bilingual overview of In the Time of the Butterflies, learn more about renown Dominican author Julia Alvarez, and the incredible story of the Mirabal sisters. We will also review all the programs available throughout the month of March as a part of HPL's Big Read.
Painting Butterflies
Wednesday, March 10th
Prerecorded video
Join us for an art workshop on butterfly painting on canvas, a symbol of the Mirabal sisters. Participants need to reserve and pick up painting kits, and send pictures of the final project.
Dominican Cuisine
Wednesday, March 17th
Pre-recorded video
Join us for a Dominican culinary workshop, where participants will learn to make a traditional Dominican dish.
Final Book Discussion
Wednesday, March 24th: 3:00pm  
Zoom
Participants will share their take on the book, the day before Julia Alvarez's virtual visit to Hartford!
Women's Empowerment Group
Thursdays March 4, 11, 18, 25: 4:30pm
Zoom
The Women's Empowerment Group at the Park Branch, in collaboration with the Hispanic Health council, is recruiting new participants, and forming committees for year 2021. Some of the committees are art, education and childcare, projects, and recruitment. Learn how to be civically engaged, and connected to others in your community. Anyone interested should send an email to grivera@hplct.org
HARTFORD HISTORY CENTER__________________________________________
Revolutionary Latinas in Hartford: Past, Present, and Future
A series presented by the Hartford History Center at Hartford Public Library:
Led by Revolutionary Latinas: The History of Bilingual Education in Hartford
A conversation with Edna Negron & Glaisma Perez-Silva
Thursday, March 11, 6:30-8pm
Facebook Live
The fight for bilingual education in Hartford was led by Puerto Rican women, particularly Maria Sanchez, who fiercely stepped into a public community leadership role and inspired other community leaders, politicians, professors, and the Hartford Public Schools' Board of Education to manifest her vision. With more Puerto Rican migrants staying in Hartford over the course of the 1960s, the need for a language program that saw the use of multiple languages as an asset and not a burden, became critical. By the late 1960s and early 1970s, a program to intentionally develop a robust bilingual education program across the system emerged, becoming not only a model for the State of Connecticut, but the nation as a whole.
Learn more about this history and its development from Edna Negron, who was the first Hartford Puerto Rican to become part of the first Hartford bilingual teacher core program in 1969 and Glaisma Perez-Silva, who was a recruited teacher from Puerto Rico in 1988. Both of these women became revolutionary Latinas in Hartford's history and follow the legacy of those who are no longer with us. Negron and Perez Silva's oral histories will also be part of the digital archive of the Hartford History Center at Hartford Public Library.
Honoring Revolutionary Latinas in Hartford: A Virtual Performance
Thurs, March 18, 6:30-7:30pm
Facebook Live & YouTube Live
Join us for a virtual performance showcase featuring an intergenerational group of Hartford-based or Hartford-connected Latina poets, musicians, and choreographers celebrating revolutionary figures in Hartford's history and visions for Hartford's future. Featuring poetry by Glaisma Perez-Silva and movement by Addys Castillo, monologue by Cin Martinez and drums by I-SHEA, poetry by Zulynette and movement by Luzy Rivera, and Closing Reflections & Call to Action by Jocelyn Cerda and Jeniffer Perez Caraballo.
Revolutionary Latinas in Hartford: A Community Art Project and Exhibit
Submit artwork by Friday, March 19, 2021 / Submit here: https://tinyurl.com/y3oluz7t
Who can submit? Anyone at any age that lives in Hartford
Online exhibit launch: Tuesday, March 23, 2021
Submit a digital photograph of artwork you've created to celebrate someone in Hartford that you believe represents the qualities of a revolutionary Latina. It could be your abuela (grandmother), titi (aunt), mami (mom), prima (cousin), hermana (sister), nieta (granddaughter), sobrina (niece), maestra (teacher), amiga (friend), o alguien por quien te inspiras en tu comunidad (someone who inspires you in your community).
Along with your artwork submission, please share with us why you believe they are revolutionary (definition: causing a complete or dramatic change / engaged in or promoting political revolution). How have they made an impact on your life? How have they made a change in the lives of your family, your neighborhood, other community members, or the city or state or home country at large? Consider interviewing them to learn more about their story and sharing a little bit about that story in your submission.
Submissions will become part of an online exhibit put together by the Hartford History Center at Hartford Public Library and will become part of the digital archive. These submissions will be presented alongside commissioned portraits of Hartford historical changemakers who have passed: Olga Mele, Maria Sanchez, and Mildred Torres.
Portraits will be created by Hartford-based artists Mina Echevarria, Lindaluz Carrillo, and Constanza Segovia. 
____________________________________________________
An Evening with Julia Alvarez
Thursday, March 25th – 6:00pm
Zoom, Facebook Live & YouTube Live
Join us for our keynote event, an evening with Julia Alvarez in conversation with Connecticut writer and poet Sarahí Almonte. Featuring Dominican music from Connecticut's own Rey Kellys Band. This event will not be available for re-watch, so please join us live! Register here: bit.ly/HPLJuliaAlvarez
Born in New York City in 1950, Julia Alvarez's parents returned to their native country, Dominican Republic, shortly after her birth.  Ten years later, the family was forced to flee to the United States because of her father's involvement in a plot to overthrow the dictator, Trujillo.
Alvarez has written novels (How the García Girls Lost Their Accents, In the Time of the Butterflies, ¡Yo!, In the Name of Salomé, Saving the World, Afterlife), collections of poems (Homecoming, The Other Side/ El Otro Lado, The Woman I Kept to Myself), nonfiction (Something to Declare, Once Upon A Quinceañera, and A Wedding in Haiti), and numerous books for young readers (including the Tía Lola Stories series, Before We Were Free, finding miracles, Return to Sender and Where Do They Go?).
Alvarez's awards include the Pura Belpré and Américas Awards for her books for young readers, the Hispanic Heritage Award, and the F. Scott Fitzgerald Award.  In 2013, she received the National Medal of Arts from President Obama.
-30-
When was the first time you got down on the dance floor, sprayed paint on an outdoor wall, or listened to rap on the radio? For some people in Hartford, the first time took place at the dawn of hip hop, before it became a world-wide phenomenon.
The next event in Hartford History Center's partner "Encounters" series, called "The Origins of Hip Hop" will explore the evolution of the form, from its days on the street of the South Bronx to its ubiquity in our popular culture, through short readings, small-group dialogue, and engagement with cultural specialists.
The discussion will take place Thursday, February 18 from 6 to 8 pm on Zoom. To register, click here: https://tinyurl.com/y6ydkmdp
Hip Hop is a global arts movement that was started by Black and Puerto Rican youth in the early 1970s in the South Bronx as a response to the criminalization of youth, the lack of quality education support, and the burning down of dilapidated housing neglected by property owners and the New York City government.
These young people took their situation and flipped it into dance, visual arts, and music, which they shared at community block parties to tell their stories and express their realities.
Program organizer Jasmin Agosto, the History Center's education and community outreach manager, led a semester long program about hip hop back in 2016 throughout the Library system, which included a small archival exhibit that was to become the beginning of the Hartford History Center's Hip Hop Archive, a collection of over 200 images and oral histories from the local scene back in the 1980s. She delved back into the archives of Real Art Ways and the Hartford Advocate, looking for how the hip hop scene changed and what some of the important events were at the time. As the archive grew Agosto began to develop relationships with some of the pioneers of Hartford's hip hop scene.
Back in the early days, Hartford's engagement with the relatively new art form started slowly. A now-defunct record store named "Disco Tape," located on Pratt Street, sold the new records. Some kids in neighborhoods around the city picked up their music there. It wasn't necessarily creating music that gave Hartford it's place in hip hop lore – it was through a vibrant and innovative dance scene.
"We were connected to (New York City). People were going up there, seeing what was happening and brought it here," she said. "There was an excitement about trying stuff."
Hip hop was more than an aesthetic phenomenon, Agosto said. There were large structural issues that hip hop was able to comment on or offer a respite from, like diminished government support in local neighborhoods and a lack of educational opportunities. For many kids, hip hop, dance, and graffiti art was a path away from the gang scene. "A lot of kids either went the gang route or they tried to create," Agosto said.
As time progressed, Hartford retained an important part of that earlier cultural movement. Hartford's dance scene, cultivated in the 1980s, remains active and vibrant. "The dance battles at the Trinity International Hip Hop Festival are well attended events," Agosto said. "The young teen dancers are trained in the roots of hip hop dance. The DJs will do a mix of old music from the late 1970s and early 1980s. They play more of the old school vibe for the battles."
While the history of hip hop in Hartford is an interesting one, Agosto plans to extend the conversation to the history of the art form across the country. Dr. Seth Markle of Trinity College and Dr. Jeffrey Ogbar of the University of Connecticut will be on hand to help flesh out the national narrative, while local community expert and pioneer Rick Torres will talk about the Hartford scene. Agosto also hopes that some of the original members of the Hartford hip hop scene will join them to lend their firsthand perspectives.
The "Encounters" series is a partnership with UCONN Human Rights Institute Dodd Impact, Wadsworth Atheneum Museum of Art, and CT's Old State House.
Links to share:
– By Steven Scarpa, manager of communications and public relations
-30-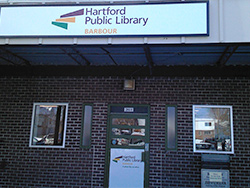 In an exciting new partnership, Hartford Public Library's Barbour Branch Library, thanks to a partnership with Foodshare, will now become a food distribution center for Northeast neighborhood families in addition to offering regular library services.
Shelf-stable groceries and fresh fruit, when available, will be distributed outdoors at the branch, located at 261 Barbour Street, the second and fourth Thursdays of the month from 3 to 4 pm while the branch is closed to the public. The first distribution day will take place Thursday, February 11.
"We are extremely excited to embark on this partnership with Foodshare and to continue our commitment to serving the people of the Northeast neighborhood in ways that will feed their hearts, minds, and bodies," said Bridget Quinn-Carey, HPL's president and CEO.
"I strongly believe Hartford Public Library is one of our strongest anchor institutions in Hartford. HPL is not just a traditional public library; the HPL offers various holistic services to our community. HPL and all their branches are at the center of our communities. Community members' love, trust, and know they can receive assistance and help from the library," said Yahaira Escribano, programs partner coordinator for Foodshare.
The Library will also partner with "Our Piece of the Pie," a nonprofit organization dedicated to empowering youth with the key competencies needed to overcome barriers and succeed in education and employment. Teenagers affiliated with the non-profit will work at the Barbour Library helping to bag and distribute the food.
It's an example of how community partnerships can extend each organization's reach and impact. In this instance, thanks to this one relationship, much needed food gets distributed, teenagers receive practical work experience, and Hartford residents receive an introduction to the services the library can provide.
"It is so needed in this neighborhood," said Irene Blean, manager of the Barbour Library. "We want to support the whole person."
The Library and Foodshare started working together about a year and a half ago, specifically providing after-school and summer snacks for children. The two organizations had been in conversations on how to deepen their relationship, said Bonnie Solberg, coordinator of branch services.
"We were looking for a way to expand our partnership where we can do it right now," Solberg said. "In these challenging times, this kind of outreach gives us the opportunity to have an immediate impact."
Marie Jarry, director of public services, believes this is the first time in Connecticut that a library and Foodshare have entered into a formal partnership. If the program is successful at Barbour, the library may look for ways to extend food distribution to other branches. "The need is increasing," Jarry said.
Blean believes that this is also an opportunity to extend what would be considered more traditional library services. To that end, Blean is holding a Valentine's Day themed event in conjunction with the first food distribution on February 11.
Blean and her team will recite poetry and hand out chocolate Hershey kisses to whomever comes to the library from 3 to 4 pm. The Library on Wheels will also be on hand to distribute novels by bestselling author Eric Jerome Dickey, and other romance titles.
"We hope to create more engagement in what we are offering," Blean said.
In addition to the bags of groceries, Blean and her team will distribute 25 new children's winter coats donated by Lawrence International.
The School Choice Coordinator, a Hartford Behavioral Health representative, and the Library's intern from the University of Connecticut School of Social Work will be present at the event to provide assistance.
For more information about Foodshare's work, visit foodshare.org.
For more information about Our Piece of the Pie, visit opp.org.
For more information about Hartford Public Library, visit hplct.org.
By Steven Scarpa, manager of public relations and c0mmunications
-30-