Hartford Public Library, in partnership with the Greater Hartford Arts Council, will host a conversation and performance called "Indigenous Futures" taking place on Monday, October 12 at 6 pm
This event will celebrate Indigenous Peoples' Day and was planned in collaboration with local Indigenous HPL patrons and the Greater Hartford Arts Council Artist Advisory Committee. The event will feature poetry readings and musical performances, will be streamed live on HPL's Facebook channel.
This Indigenous Peoples' day, hear local Indigenous peoples' visions for tomorrow. This summer we saw Indigenous artists and organizers shifting culture and society in conjunction with the Black Lives Matter movement: taking down statues of Christopher Columbus and other colonizers around the world, continuing to fight for and win legal victories in land treaties, and changing the name of the Washington Football Team are just a few examples. How do we continue decolonizing the land, our communities, as well as our minds and hearts? What does a pro-Indigenous future look like? Hear perspectives from Indigenous artists, academics, and community leaders.
"Hartford Public Library and the Greater Hartford Arts Council recognize Indigenous Peoples' Day by celebrating and highlighting local Indigenous artists and hosting a space for connection and education around issues important to Indigenous communities in Connecticut. We are especially interested in hearing how local Indigenous people are visioning the future of their communities and how all of us can support those visions," said Liz Castle, HPL's programmingmanager.
Featuring panelists Meghanlata Gupta, Kaleb Garrett, and others.
And featuring performances from Indigenous artists Bobby Sanchez, Lee Mixashawn Rozie, and others.
Panelist Bios
Meghanlata Gupta is an Indian and Ojibwe student at Yale University and works at the Native American Cultural Center. Her research and organizing work sits at the intersections of Indigenous advocacy, histories, and storytelling. She is also the founder of Indigenizing the News, a digital magazine dedicated to increasing Indigenous visibility in the news media and education.
Kaleb J Garrett is a Hartford resident of mixed heritage. He is African American and Native American of Nansemond, Haliwa Saponi and Tuscarora tribes.
Bobby Sanchez is a two spirit poet from New York. They are a performing artist, performing mostly poetry and hip hop music. They also teach music & poetry workshops in schools, and curate local shows in the NY area.
Lee Mixashawn Rozie is a practicing multi-disciplinary and internationally acclaimed Jazz artist. Mr. Rozie holds a degree in History and Ethnomusicology from Trinity College and is equally at home in academic and cultural settings. Beginning from the point of Indigenous artist, using ancient cultural principles, maritime arts and historical data, both written and oral, he has developed a system of "Hemispheric Principles" to inform and guide his artform, more directly referred to as "Wave Art" : sonic, aquatic percussive and harmonic.
For more information about Hartford Public Library, visit hplct.org.
For more information about the Greater Hartford Arts Council, visit letsgoarts.org.
-30-
In honor of Hispanic Heritage Month, Graciela Rivera, branch manager of the Park Street Library and curator of HPL's Spanish language collection, has put together a collection of important fiction and non-fiction books written by Hispanic/Latino authors.
"When I think of Hispanic Heritage month, I think of an array of Hispanic/Latino authors who although they may not live here, have made an impact on the United States through their writing," Rivera said.
FICTION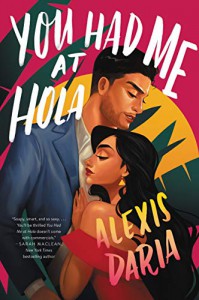 You Had me at Hola by Alexis Daria, ** HPL staff favorite
"Alexis Daria is a native New Yorker and award-winning author writing stories about successful Latinx characters and their (occasionally messy) familias. Her debut TAKE THE LEAD won the 2018 RITA® Award for "Best First Book" and was one of the "Best Romance Novels of 2017″ in The Washington Post and Entertainment Weekly". (info. from Amazon.com). Available at HPL as hardcopy from Barbour.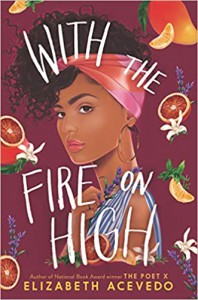 With the Fire on High, by Elizabeth Acevedo
"Elizabeth Acevedo is a slam poetry champion whose sophomore novel With the Fire on Highleaves no doubt that Acevedo is an author to watch. This book follows Emoni, an Afro-Dominican chef-in-training and teen mother set on pursuing her culinary dreams. This book is an ode to family, food, and forging your own path." (info. from themujerista.com). Available at HPL as an audio book, ebook, and hardcopy.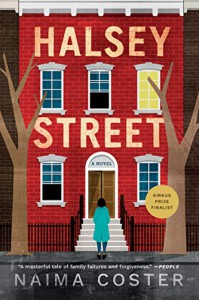 Halsey Street, by Naima Coster
"A debut novel from Dominican-American writer Naima Coster. In a vivid, realist style, Halsey Street blends African American and Latin American narratives of gentrification and immigration. The story carefully examines complicated family relationships, love, art, and healing."(info. from themujerista.com). Four hardcopies available at HPL.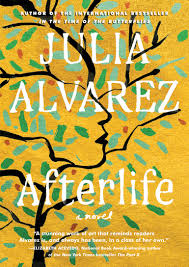 "Afterlife" by Julia Alvarez
"A literature professor tries to rediscover who she is after the sudden death of her husband, even as a series of family and political jolts force her to ask what we owe those in crisis in our families, biological or otherwise"– Provided by publisher. Julia Alvarez left the Dominican Republic for the United States in 1960 at the age of ten. She is the author of six novels, three books of nonfiction, three collections of poetry, and eleven books for children and young adults." (info. from Amazon). 3 hardcopies available at HPL. HPL also owns copies of all of Julia Alvarez's books.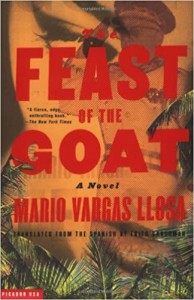 Mario Vargas Llosa, "Feast of the Goat"
Haunted all her life by feelings of terror and emptiness, forty-nine-year-old Urania Cabral returns to her native Dominican Republic – and finds herself reliving the events of l961, when the capital was still called Trujillo City and one old man terrorized a nation of three million. Rafael Trujillo, the depraved ailing dictator whom Dominicans call the Goat, controls his inner circle with a combination of violence and blackmail. (Amazon.com)
Noble Prize laureate Mario Vargas Llosa is a Peruvian-Spanish writer who is one of the most significant Latin American personalities of his generation. He is also a politician, journalist and essayist. Llosa was awarded the 2010 Nobel Prize in literature. (www.famousauthors.org) Two hardcopies available at HPL in English, and two hardcopies available in Spanish.
NON-FICTION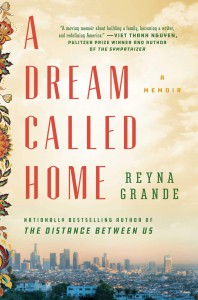 ​Reyna Grande. A Dream Called Home: A Memoir.
"An inspiring account of one woman's quest to find her place in America as a first-generation Latina university student and aspiring writer determined to build a new life for her family one fearless word at a time. Told in Reyna's exquisite, heartfelt prose, A Dream Called Home demonstrates how, by daring to pursue her dreams, Reyna was able to build the one thing she had always longed for: a home that would endure." (info. from Amazon). Twenty-five hardcopies available at HPL.
*Please note Reyna Grande was HPL's Beyond Words Special guest author last year. She was also featured on our winter 2020 magazine.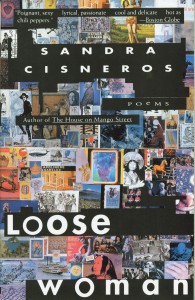 "Loose Women" by Sandra Cisneros
Most famous for writing "The House on Mango Street", has sold over six million copies, which have been translated into over twenty languages, and is required reading in elementary, high school, and universities across the nation."  (info. from Sandracisneros.com).
Although published in 1995, "Loose Women" recently became winner of the 2018 PEN/Nabokov Award for Achievement in International Literature. Two hardcopies available at HPL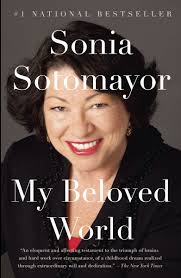 Sonia Sotomayor,  "My Beloved World"
"An instant American icon–the first Hispanic on the U.S. Supreme Court–tells the story of her life before becoming a judge in an inspiring, surprisingly personal memoir…(info. from HPL's catalog). Four hardcopies available in English, and one in Spanish at HPL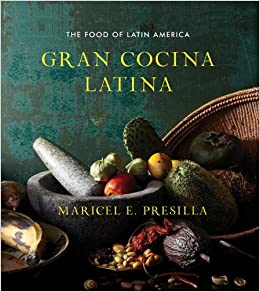 Maricel E. Presilla, Gran cocina latina : the food of Latin America,
The co-owner of two Latin restaurants in Hoboken, New Jersey, presents 500 recipes from the Latin world ranging from Mexico to Argentina and all the Spanish-speaking countries of the Caribbean including adobos, sofritos, empanadas, tamales, ceviches, moles and flan. (info. from HPL's catalog) Three hardcopies available at HPL.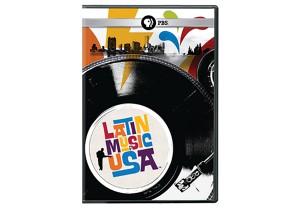 Latin music USA highlights the great American music created by Latinos, and celebrates the Latin rhythms at the heart of jazz, rock, country, and rhythm and blues. It's a fresh take on American musical history, reaching across five decades to portray the rich mix of sounds created by Latinos and embraced by all. One copy available at HPL.
-30-
September 17th was Citizenship Day, also known as Constitution Day, when we commemorate the 1787 signing of the U.S. Constitution and all that it brings to our republic.
The American Place supports newcomer immigrants on their path to Citizenship with a spirit of genuine enthusiasm, interest and compassion.
An important part of that work is shedding light on immigrant stories. To that end Homa Naficy, executive director of The American Place, recommends two compelling stories.
The Beekeeper of Aleppo by Christy Lefteri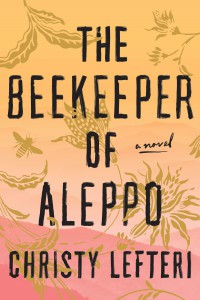 Nuri is a beekeeper and Afra, his wife, is an artist. Mornings, Nuri rises early to hear the call to prayer before driving to his hives in the countryside. On weekends, Afra sells her colorful landscape paintings at the open-air market. They live a simple life, rich in family and friends, in the hills of the beautiful Syrian city of Aleppo—until the unthinkable happens.
Moving, intimate, and beautifully written, The Beekeeper of Aleppo is a book for our times: a novel that at once reminds us that the most peaceful and ordinary lives can be utterly upended in unimaginable ways and brings a journey in faraway lands close to home, never to be forgotten.
**
The Far Away Brothers by Lauren Markham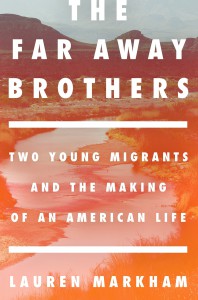 Growing up in rural El Salvador in the wake of the civil war, the United States was a distant fantasy to identical twins Ernesto and Raul Flores—until, at age seventeen, a deadly threat from the region's brutal gangs forces them to flee the only home they've ever known. In this urgent chronicle of contemporary immigration, journalist Lauren Markham follows the Flores twins as they make their way across the Rio Grande and the Texas desert, into the hands of immigration authorities, and from there to their estranged older brother in Oakland, CA.
-30-

Hartford Public Library is now offering free online homework tutoring for students from kindergarten through 12th grade.
It's called "Brainfuse: Help Now" and offers live online tutoring every day from 2:00 PM to 11:00 p.m. To login in, you need your library card number and a PIN, which is the last four digits of your library card.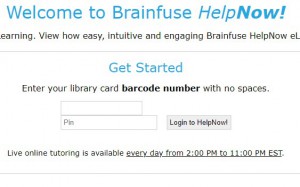 HelpNow's features include:
Homework Help Interact with live tutors in math, science, reading/writing, social studies, PSAT/SAT, ACT, AP and state standardized tests.
Skills-Building Choose your topic to receive real-time help.
Personalized eLearning Tools My File Sharing, My Session Replay, My Tutoring Archive, My Tests Archive, and more!
24-Hour Writing Lab Submit essays and other forms of writing for constructive feedback.
Homework Send Question Submit homework questions for expert guidance.
Adult Learning Center Access a library of rich adult learning content (GED) and live, professional assistance in resume/cover letter writing, U.S. citizenship prep, MS Office Essential Skills Series, and more!
Foreign Language Lab /Spanish-Speaking Support
This new offering is part of HPL's continued efforts to coordinate with the Hartford Public Schools to address learning needs missed when students aren't in school.
In addition to Brainfuse, the library has been offering virtual STEM (Science, Technology, Engineering and Mathematics) programming. It has continued its successful storytime series and added "Dial-a-Story," a 24-hour service where by calling 860-695-6288 children can hear a story in one of several languages.
"The library understands how difficult it has been for families during the pandemic to reach their educational goals. Moving forward we understand that some families need more support," said Denise Martens, HPL's youth and family services manager.
By Steven Scarpa, Manager of Communications and Public Relations
-30-
Hartford Public Library and Hartford Stage invite the community to a new book club, called "Deep Appreciation," a heart-led gathering featuring live readings, interactive dialogue and reflections on fiction and poetry by Black, Indigenous, and People of Color (BIPOC) authors, past and present.
The book club will meet quarterly to discuss the selection with teens and adults, as well as provide a family friendly book pairing for those who wish to continue the conversation at home. Everyone is welcome. To register, click here or call 860-695-6320.
"Among the many values Hartford Stage and Hartford Public Library share is empathy. We believe that cultivating understanding between people, and then acting on what is learned, is a fundamental good. That's why this book club project is exciting to me – it's an opportunity for people to engage with great literature with an open heart and an open mind," said Bridget Quinn-Carey, HPL's president and CEO.
The meeting schedule is as follows:
First Meeting: November 19, 7:00-8:30pm, to discuss "Red at the Bone" by Jaqueline Woodson and "I Am Enough" by Grace Byers
Second Meeting: January 21, 7:00-8:30pm, book selections to be announced
Third Meeting: April 29, 7:00-8:30pm, book selections to be announced
Fourth Meeting: July 22, 7:00-8:30pm, book selections to be announced
The Book Club was inspired Black Lives Matter activists and by Black author Jasmine Guillory, who writes "…when we say Black Lives Matter, we mean the whole of Black lives—not just when we die at the hands of the police and not just when our lives intersect with white lives to our detriment. Racism is not the only thing to know about what it means to be Black. Our joys, our sorrows, our love, our grief, our struggles to fit in, our families, our accomplishments and our triumphs—these things also matter."
Together we will honor BIPOC stories of joy, grief, healing, sorrow, and love. In this spirit, the book club will live by a shared set of values, including committing to the practice of anti-racism in its gatherings.
"As two neighboring institutions dedicated to amplifying storytelling and storytellers on our bookshelves and on our stage, we are thrilled to have found a new way to come together. ​We are looking forward to the inspiration and insight we will gain from the writings we will share, helping us to forge new connections, and to better know ourselves and each other at this challenging time," said Melia Bensussen, Hartford Stage's artistic director.
Since 2018, Hartford Stage has partnered with the Hartford Public Library to create a program inviting Hartford residents to attend shows at the theatre, free of charge. Through the Library Pass Program, Hartford residents with an adult or teen library card can reserve a two-ticket pass per eligible show from any community library in the city. Since its inception, nearly 2,000 Hartford residents have enjoyed free performances at Hartford Stage. HPL @ Hartford Stage – a micro-branch of the Hartford Public Library housed in the Hartford Stage lobby – gives theatre-goers the opportunity to browse through a selection of carefully curated titles directly related to the themes of each production.
The partnership has evolved to include programs that unite the theatre, the library, and the community to create deeper connections all across the city.
For more information about the library, visit hplct.org
For more information about Hartford Stage, visit hartfordstage.org.
About Hartford Public Library
Now celebrating its 126th year, Hartford Public Library remains at the forefront of redefining the urban library experience in the 21st Century. With seven locations throughout the city, the library provides education, intellectual enrichment and cultural development for thousands of children, youth and adults every year. Hartford Public Library has also gained local and national recognition for its wide range of new initiatives and partnerships designed to meet the needs of a diverse and dynamic city and region, including immigration services, employment assistance and youth leadership training. www.hplct.org.
About Hartford Stage
Hartford Stage's mission is to enlighten, entertain, and educate by creating theatrical works of the highest caliber that have a transformative impact on audiences, the community, and its field. Led by Artistic Director Melia Bensussen and Managing Director Cynthia Rider, Hartford Stage has presented the world premieres of the new musical Anastasia; Rear Window with Kevin Bacon; Reverberation by Matthew Lopez; Big Dance Theatre's Man in a Case with Mikhail Baryshnikov; Breath & Imagination by Daniel Beaty; A Gentleman's Guide to Love and Murder on Broadway, winner of four 2014 Tony Awards; and Quiara Alegría Hudes' Water by the Spoonful, winner of the 2012 Pulitzer Prize for Drama. www.hartfordstage.org
-30-
Anyone who's ever shopped online has seen the chat button – just a click away from answers or help in real time.
HPL is borrowing an idea from our friends in retail and will offer a new chat service to provide an extra layer of service to our customers.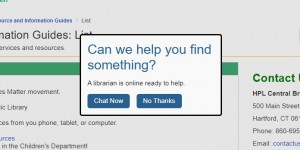 The service, called LibChat, is available throughout HPL's website. Customers can type their questions into a text box and, during certain hours, receive an answer from a librarian in real time. Customers will be directed to a FAQ page when librarians are not available to answer questions (rest assured that a librarian will answer questions once they are back online.)

The global pandemic prompted HPL to seek out new and innovative ways to keep in touch with their customers when the library was closed. A chat service is a good tool to help accomplish that goal.
Online chat will not be the only way to communicate with HPL. This service also allows people to text their questions to a librarian.
LibChat was live on the website for the past couple of weeks as a kind of soft launch, said Julie Styles, manager of public services at HPL's Downtown Library. Thus far, people wanted to check on the library's status or learn how to use the collections from home, she said. Nothing different from usual, but Styles and her team are ready for anything.
"I am excited to see what happened when we start to roll this out a little bit. We answer questions all day long. That's what we do," Julie Styles, manager of public services at HPL's Downtown Library.
By Steven Scarpa, Manager of Communications and Public Relations
-30-
We thought it was a fitting time this Hispanic Heritage Month, which runs from September 15 to October 15, to call attention to the work of Latina poets, whose contributions have long been overshadowed by the better known Latino giant of the poetry world, Pablo Neruda.
Here's a list of Latina poets assembled by Graciela Rivera, branch manager of the Park Street Library and curator of HPL's Spanish-language collection. It represents a small sampling of works both in our collection and beyond. We hope it provides a starting point to explore less familiar Latin American voices that are as rich and varied as the individual poets and the time and place in which they lived.
Julia Alvarez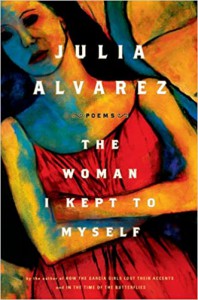 Julia Alvarez is a Dominican-American poet, novelist, and essayist who may be best known for her novel, How the Garcia Girls Lost their Accents and In the Time of the Butterflies, which was made into a movie produced by and starring Salma Hayek.
The theme of being caught between two cultures runs through both her poetry and fiction. Born in 1950 in New York City, Alvarez was raised in the Dominican Republic, but had to leave the country
when she was 10 years old when her family supported an unsuccessful attempt to overthrow Dictator Rafael Trujillo and had to flee to Brooklyn. Her other works of fiction include Saving the World. Alvarez also has several children's books to her credit. Her latest volume of poetry, The Woman I Kept to Myself, was published in 2004.
Carmen Boullosa
The writing of this Mexican poet and novelist deals largely with feminism, the gender roles of Latin American women, social and political injustices, and sexuality. Both her poetry and novels celebrate the tradition of magical realism. Boullosa's poetry has been anthologized in numerous collections.
Leaving Tabasco, a coming-of-age story about a charming and imaginative girl raised in a home filled with magical women, is one of her better known works of prose.
Julia de Burgos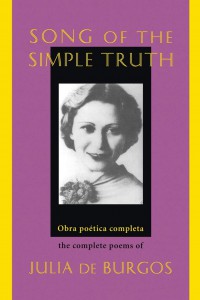 This Puerto Rican poet, who got her own postage stamp, is credited with being one of the only writers of her generation to weave together themes of romance and political activism
in her work. She bucked the norms of her time, wearing pants and refusing to get married. Her work primarily focused on feminism and social justice. In addition to being a poet, De Burgos was also an activist for both women and African/Afro-Caribbean writers. Recommended read: Song of the Simple Truth: The Complete Poems of Julia de Burgos, translated by Jack Agueros.
Gabriela Mistral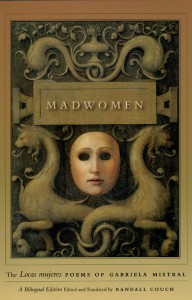 This early 20th century Chilean, feminist poet whose real name is Lucila Gody y Alcayaga, was a one-time teacher of Pablo Neruda and the first Latin American woman to receive the Nobel Prize in Literature. Writing under the pseudonym Gabriela Mistral, she is best known for her work advocating the rights of women, exploring motherhood and sexuality, and her critiques of the homogenization of
North America. Considered by many to be the greatest female Chilean poet of all time, Mistral's face was even featured on Chilean banknotes. A good work to start with: Madwomen: The "Locas mujeres" Poems of Gabriela Mistral, a bilingual collection translated by Randall Couch.
Excilia Saldana
This Afro-Cuban writer and poet is best known for her experimental writing that blurred the boundaries between poetry and prose. Her work drew heavily from mythology and folklore, but above all she was a poet who strove to convey truths about the lives of Carribbean women, from domestic violence and female friendships to their dual roles as mothers and romantic partners. Try reading: In the Vortex of the Cyclone: Selected Poems by Excilia Saldana.
Alfonsina Storni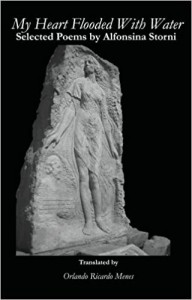 Born in Switzerland and raised in Argentina, Alfonsina Storni is considered one of the most important
modernist poets of Latin America. She spent her life writing from Coronda, Buenas Aires, and later Uruguay. Her work features both feminist and erotic themes considered progressive when she wrote them in the early 1900s. Check out My Heart Flooded with Water, a selection of poems from seven of Storni's collections, translated by Orlando Ricardo Menes.
-30-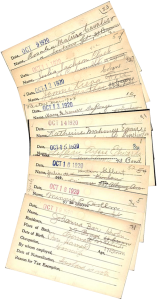 HARTFORD – In October 1920, with the passage of the 19th Amendment, thousands of Hartford women queued up to register for the newly acquired right to vote in the upcoming presidential election. Their voter registration card, along with thousands of other city residents' cards, are preserved and made accessible in Hartford Public Library's Hartford History Center (HHC).
October 1920, a new online exhibition that focuses on the Hartford women who registered to vote for the first time, goes live September 14, 2020, the 100th anniversary of the day when the state of Connecticut ratified the 19th Amendment to the Constitution, giving women the right to vote. Through these historical public records, we are introduced to a diverse contingent of civic-minded women – whether single, married, or widowed; black or white; Jewish or Christian; housewives, stenographers, undertakers; native born or foreign born – who took advantage of this long-fought opportunity to register to vote.
"The Hartford History Center at HPL houses a remarkable record of Hartford's public history including the Town and City Clerk Archives from 1639 through 1970, the records of the Hartford City Parks Commission from the 1850s through the present, and Hartford's voter registration records from the 1840s through the 2000s.  Taken together these three huge collections contain a wealth of information about Hartford and its citizens.  They reflect the city's rapid growth and prosperity and its increasing diversity," said Brenda Miller, the Library's Executive Director, Culture and Communications.
The spine of the October 1920 project comes from a collection of voter registration cards from that landmark year, a trove of demographic and biographic information about who came to the polls in that historic election.
In the early 1900s, voter registration was only open twice a year, March and October, and only every two years.  Only a few hundred people would apply. In 1920, somewhere between 15,000 and 17,000 women registered to vote out of 19,000 women eligible. Hartford's overall population was about 138,000 people.
"We started thinking about this this past Fall. We really wanted to do something that would highlight what we have in the collection. The voter registration cards are very unique," said Jennifer Sharp, HHC Archivist.
"We wanted to release it on the 100th anniversary of the 19th amendment. It was too monumental an anniversary not to recognize it," said Maureen Heher, HHC Historical Research Specialist.
In the lead up to the election, women lined up to practice what to do at the polls. They caught up on the issues at stake and in the positions of the people on the ballot. "They were very engaged. There was a real push to make sure that women understood what they were doing," Heher said.
Sharp and Heher said that while doing research they were struck by the patriotism of the people of that time period. The women who fought long odds to get the vote believed in government's ability to help people and in their own
"The biggest takeaway for me was how many people wanted this," Sharp said. "These were people who wanted to participate in the process."
"When these women were given the right to vote, it was treated as a sacred duty. It was an obligation – now that we have it, it is our duty to do this, they felt," Heher said.
Sharp said it's hard to look at the time period, where over 90 percent voter turnout was not uncommon, and to not feel a level of concern about the current state of our democracy where turnout is low and some people feel as if their vote is meaningless. "We have this right and we have to use it," Sharp said.
The digitization of the Hartford Voter Registration Collection held in the Library's Hartford History Center, and the subsequent transcription of the cards and making the cards' digital images accessible online through the Connecticut Digital Archive was made possible through the generous support of Abraham Ford Jr., Hartford Foundation for Public Giving, Michael Howser, Janice Mathews, Anne E. McAloon, B. Miller and Pradeep Bajaj, Pomeroy-Brace Fund, Brenda Roggeveen, Gilda and David Roncari, and Stephen and Amy Saunders. 
To see the exhibit, visit hplct.libguides.com/October1920.
For more information about the Hartford History Center, visit its webpage.
For more information about Hartford Public Library, visit hplct.org.
By Steven Scarpa, Manager of Communications and Public Relations
-30-
Hartford Public Library (HPL) is presenting Hartford's L.I.T. (Literary Integrated Trailblazers) virtual programming event, "All Things Lit Live!" – festivities of literary bliss on September 19, 2020, from 10:00am until 5:00pm. Zoom events will  stream on Hartford Public Library's Facebook page.
Register free on Eventbrite and follow HLIT on Facebook.
HLIT's virtual programming is a culmination of the literary community, celebrating the craft of writing, the business of books and the beauty of literature. This event will contain workshops, literary discussions and readings, a panel discussion where writers and publishers meet, Griot storyteller, local author highlights, featured poets, Bookstore highlights, literary intellectuals, words and thoughts turned into a patented Conscious Conversation card game by Alphonso McGriff III, as well as a poetry writing workshop led by the Hartford Poet Laureate, Frederick Douglass Knowles.
Hartford's L.I.T. (Literary Integrated Trailblazers), is a group of local authors, artists, and entrepreneurs. Their mission is to establish presence and awareness of Greater Hartford's local authors, diverse artists and entrepreneurs to revitalize literary arts and communication. H.L.I.T. focuses on literacy, literary productions, entrepreneurial building and networking within Hartford communities, including the underserved and non-traditional communities.
Virtual Event Program
September 19, 2020 10:00am-5pm
HLIT Author Highlights The following authors will be featured throughout the day sharing their works and reading excerpts from some of their books. All of which will be available for purchase.
Lyndell Williams is an award-winning writer and bestselling author. She has been published in peer-review journals and presented at national conferences. She is the founder and managing editor of the NbA Muslims blog on Patheos. Her work has been published in peer-reviewed journals and she is a contributor to multiple online publications.
Rosa M. Bailey, aka CEO Boss Lady, is a native of Hartford, CT. She currently resides in Bloomfield, CT. Her love of reading makes the library her favorite place to visit. She is a wife and the proud mother of three adult sons and four grandchildren. Ms. Bailey is the CEO of RMB Management Group, a full-service training and development center for aspiring entrepreneurs and leaders.
Mack Writtens; Prior to being the educator that he is today, when Mack Writtens was a young student he struggled to find stories that he could resonate with and characters that look like him. He heard those same feelings echo throughout the communities he's experienced. Mack Writtens is dedicated to producing relatable and impactful stories across all sub-genres of fiction that feature black and brown characters.
Mikala Guyton; First-time author Mikala Guyton brings her thrilling perspective to the page with Home Body: Poetry & Prose, a peculiar and refreshingly ambitious collection of poetry and prose. Mikala is an artist and prize-winning writer based in Connecticut. She grew up writing stories about strange characters in familiar places and creating art in whatever medium she could get her hands on. Always having a special love for the written word, she obtained a B.A. in writing and worked as an editor in publishing for a few years before finally giving in to her raison d'être: writing. Home Body: Poetry & Prose is her first book. She currently lives with her head in the clouds, working on many books to come.
Dianne Gill is a Connecticut native raised in the town of Bloomfield.  She is the self-published author of the Cruisin Trilogy. In her early twenties her love of writing led her to entering essay contests and ultimately becoming self-taught writing in the short story format.  Using her maiden name, she created D. James Publishing, LLC in 2012 and focused on making something of all her work. The Cruisin Trilogy is an exciting collection that has something for everyone.
NBS Malay is a published author, singer, spoken word artist, writer, braider, curator of NBS Malay's Speak N' Eat bi-weekly open mic in Massachusetts
JV Harvey is an award-winning producer, director, and author of an adult novel "A Step Into The Rain" and the children's books "Harvey The Little Brown Duck" and "Even Dragons Have To Go To Bed." What he likes most of all is producing and directing, he has a few short films that have won awards for and a cooking show in the works that he is planning to produce this summer! Are you a behind the scenes person or do you want to be the first one to talk on the film set! We'll find out!
Lynette Johnson is a poet, a performing artist, a voice actor and an event host. She has published four collections of poetry and her most recent book was also a one-woman show; Supreme.  Using poetry, Lynnette discusses relationships, injustice, God, love and unlove with a little humor and plenty of vulnerability.  She looks forward to continuing to use her art to uplift and connect.
Rell Erwin is a children's co-author who writes chapter books, middle school books, and YA books with his four youngest children. THE HOWLING HAPPENINGS released in 2015, was the first book in the Kizzy Kloo Mystery Series co-written with his daughter, Evie Erin. The second book in the series THE GOLDEN EGG, was released in 2019 and is currently available on Amazon in paperback and e-book versions as well as it can be purchased directly through the publishing company website at www.hurstonfifth.com.
Darlene Fernandez  aka Dee Truepoetry was born in New York City and presently resides in Waterbury, has been writing since 1996. She began spoken word in 2009, gracing many stages in Connecticut, Massachusetts, New York and New Jersey. Dee Truepoetry mother of three, author of Broken Silence, entrepreneur, State of Connecticut Beat Poet Laureate of 2018-2020, President of Make'Em Believe based in Waterbury. Also, a Curator of many events like Grown and Sexy Poetry and Poetry Matters. Her passion is to make a difference in the community by inspiring others to take action hoping her words of encouragement will live forever through her poetry.
Where Publishers & Writers Meet – Panel Discussion moderated by T'challa Williams
Publisher – Melissa-Sue John, Ph.D. is a wife, mother, social psychologist, university lecturer, grant writer, business consultant, mentor, author, and publisher. She enjoys lecturing, researching, and writing. Her professional roles led her to write and publish diverse children's literature with her two daughters, Olivia Lauren and Alyssa Simone, where they focus on STEAM education, diversity, inclusion, and universal design. Dr. John currently serves as the Chief Executive Operator and Blogger of Lauren Simone Publishing House. Visit www.laurensimonepubs.com to learn more.
Publisher – Maryam A. Sullivan (Author Umm Juwayriyah), Umm Juwayriyah, MA; 2018 Highlights Foundation Fellow;  #MuslimGirlsReader Founder;  New England Muslim Sisters Association Editor-in-Chief. Her company Sabr Publications offer a list of Best Sellers: The Size of a Mustard Seed * Hind's Hands * The Princess and The Good Deed* Yaseen's Big Dream*
Writer – Lyndell Williams is an award-winning writer and bestselling author. She holds a B.A. in Historical Studies and Literature, M.A. in Liberal Studies, and an AC in Women and Gender Studies. She is an adjunct instructor as well as an anti-racism and gender equity advocate.
Writer – Lashawn Henderson Middleton is a published poet and author, Board member of Journey Writers Inc. A nonprofit organization in Hartford, CT and Executive Co-Founder of Hartford's L.I.T.
Independent Book Store Spotlights
We will hear from three Independent Bookstores that have pushed through these trying times and held onto old customers while garnering new ones! Let's find out what worked for them and more.
People Get Ready Bookstore of New Haven Connecticut
The Key Bookstore of Hartford, Connecticut
Riverbend Bookstore of Glastonbury, Connecticut
Poetry Writing Workshop
With Hartford Poet Laureate, Frederick-Douglass Knowles II; poet, educator and activist involved in community education. He is the inaugural Poet Laureate for the City of Hartford. His collection of poetry, BlackRoseCity was featured at the 2018 Association of Writers & Writing Programs (AWP). His works have been featured in the Connecticut River Review; Sinkhole Magazine; Poems on the Road to Peace: A Collective Tribute to Dr. King Volume 2 by Yale University Press; Lefoko magazine, and Fingernails Across the Chalkboard: Poetry and Prose on HIV/AIDS from the Black Diaspora by Third World Press. His poem "Mason Freeman Cuts Jenkins Down," has been nominated for a Pushcart Prize. His sonnet "Sunday School in the 90's (the way I understood it)" won the 2019 Nutmeg Poetry Award. Frederick-Douglass is an Associate Professor of English at Three Rivers Community College.
Featured Poets & Performers
Naomi D. Williams; Lynette Johnson; Darlene 'DeeTrue Poetry' Fernandez
HLIT Dedication Poem – HLIT Team
A reading from Hartford's L.I.T. dedicated to Black Men
Storytime with Andre Keitt Andre Keitt , The GreatHeart Griot felt a strong connection to the cultural arts from an early age and says that storytelling is "in his blood". His beloved grandmother Martha Greatheart Thompson, "Mama Thompson," told him stories that he uses today in his tale telling. Mr. Keitt received a Bachelor's of Arts in English from the South Carolina State University and worked doing outreach, marketing, writing, teaching and performance arts for such places as the Hartford Public Library, the Dallas Public Library, the Greater Hartford Arts Council, the Bushnell Memorial Performance Hall, the Hartford Stage Company and the Hartford Symphony Orchestra. He will be reading for the youth.
The legendary Life, & Literary Work of  Zora Neal Hurston  A discussion with Professor Marilynn S. Turner, moderated by Nzima Hutchings. Prof. Turner will be leading a conversation on Hitting a Straight Lick with a Crooked Stick, a 2020 publication of the works of Zora Neale Hurston. She will explore the life of Hurston the artist; how her race and gender impacted her work; and her legacy as a writer.
Conscious Conversation Cards with Alphonso McGriff III Alphonso McGriff III is an Executive Founding member of Hartford's L.I.T., Advisor, Spokesmen, and Stage Manager. As a Public Intellectual, Author, Patented Inventor, a Licensed Cosmetologist, and Speaker. He proposes that when Divine Universal Humans Becoming . . . improve the quality of their consciousness, they will also improve the quality of their decisions, their actions, who they are, their reality, and their lives. He has found his present LIFE purpose in sharing McGriff's Unique Approach to Harmonious and Productive Communication.
Writing it Out: Healing & Owning Her-Story with Nzima S. Hutchings Nzima Sherylle Hutchings will lead a roundtable candid discussion about writing to heal and expressive truths with contributors from the Every Kinda Lady and Her Sister's Pages anthology and Poetry Cafe Spiels group.Nzima's Every Kinda Lady Co. offers free writing to heal workshops for women in the Hartford area and at Mount Holyoke College, Annual Women of Color Trailblazer Leadership Conference; helping women to leave a written legacy, write out their puzzle pieces, heal and tell their story without editing. Nzima facilitated healing through poetry and expressive writing workshops at Saint Francis Hospital, (Greater Hartford Family Advocacy Center), for sexually traumatized young girls. Thus,led her to embark on new projects for teens coming in 2021. The staple used in all her workshops is her book, the Every Kinda Lady Expressive Writing Prompts and Journal. (Write the Hell Out Your Story).
everykindalady@gmail.com  www.everykindalady.com www.bn.com
Black Speculative Fiction with author & editor B. Sharise Moore
B. Sharise Moore is a New Jersey native and graduate of Rutgers University. Moore's poems and short stories have appeared in several anthologies and journals such as Chosen Realities: Summer 2020 and Fiyah Literary Magazine.
At present, she is a sixth grade English Language Arts teacher, the host of Moore Books with B. Sharise on YouTube, an acquiring editor for Fiyah Literary Magazine, and a graduate student at McDaniel College where she is pursuing a Master of Science degree in Curriculum and Instruction with a concentration in Writing for Children and Young Adults. Her debut YA magical realism novel, Dr. Marvellus Djinn's Odd Scholars is scheduled for release this fall.
Words, Songs & Books with NBS Malay: singer and published author NBS Malay will discuss the process of writing songs, knowing which songs become music and which become poetry and the excitement of publishing your stories.
From Idea to Production with playwright Dr. Valerie Ingram,  Dr. Ingram Playwright, Drama Therapist, Transformation Coach & Chaplin, Doula, RSS, LCHW, Reiki Master Teacher and owner of Ruby's Realm Productions will discuss taking an idea into a story that becomes your script and many of the ways you can produce it.
Theatrics; The Art of Delivery with T'challa Williams: Author and actress T'challa Williams will discuss the various ways to deliver lines on stage and how to confidently use your space to present your character and command the audience.
Hartford's L.I.T. – The TeamNzima Sherylle Hutchings: Founder & Visionary, CEO, Organization Director & Program Designer of Hartford's L.I.T. Published Author, Poet, Owner & Visionary of Every Kinda Lady Co., Expressive Writing and Literary Wellness Coach; Custom Journal Designer; Community Advocate for the Greater Hartford Family Advocacy Center, and 2020 100 Women of Color Honoree, as well as founder of, I am KNIA Project.
T'challa Williams: Executive Co-Founder, Spokeswoman, Chief Advisor, Director of Organization Affairs, Editor, Project Manager; CEO of Wright Ink Productions, Published Author, Actress, Poet; Community Activist, Chairperson of the School Governance Council for HPHS, Member of Greater Hartford Art Council Artist Advisory Committee
Alphonso McGriff III: Executive Co-Founder, Spokesman, Liaison, Advisor, Stage Manager; Published Author, Poet, Intellectual Speaker, Cosmetologist, Inventor and creator of Conscious Conversation Cards and Alphonso Speaks
Lashawn Henderson-Middleton: is a graduate of Andrew's University,Founding member,Commemorative Arts Award Official, Owner of Lashawn Bakes, Published Poetess, diversity poet for The Village for Families and Children; Board Member of Journey Writer's Inc.
Naomi D. Williams: BA English,Wesleyan University 19', HLIT Member, Collegiate Liaison, Model and a published Poetess
H.L.I.T. has "made it our mission to commit to the awareness and production of literary events within our community. Our stories are being told and we need to ensure that they are heard, discussed, and learned from."
Hartford's L.I.T. Staple Virtual programming 
*H.L.I.T Book Chat
*Lit Justice Mic
*Author Highlights
*Kiddie Corner Saturday Storytime
Hartford's L.I.T. Staple Events
*Brothas Be Heard
*Unfinished and Finished Literary Work
*ChocLit Sundaze
*HLIT Literary Holidays
*Speakeasy – A Banned Books Cafe Hour
*HLIT Annual Hartford Book Festival
Annual Community Outreach
Book Drives
Children Book Giveaways
Food Drives
3-Day Festival 2 Venues
Hartford's L.I.T. (Literary Integrated Trailblazers)
Annual Hartford Book Festival & Writer's Conference
May 21st & 22nd, 2021
Hartford Public Library
500 Main St, Hartford, CT 06103
May 23rd, 2021
An Evening of Poetical Musing
Free CNTR
460 New Britain Ave, Hartford, CT 06106
Hartford's L.I.T. would like to thank all HLIT Red Shirt Volunteers, supporters, and contributors.
For inquiry about Hartford's L.I.T.
Hartfordslit@gmail.com
Follow us on Facebook and Instagram
www.Hartfordslit.com
-30-
HARTFORD – Hartford Public Library is looking for musical artists to perform as a part of our dynamic concert series.
Hartford Public Library is accepting submissions for in our Baby Grand Jazz series, which runs 16 Sundays from January through April. These popular free concerts have been a staple of Hartford Public Library since 2004. The concert series boasted its highest attendance in 2020.
Ensembles must include a pianist who will play the Library's grand piano. HPL will livestream the concerts on HPL's Facebook and YouTube channel. These will be virtual performances, not with an in-person audience.
The library is accepting rolling submissions; deadline for the 2021 series is October 16th 2020. Videos may be submitted through this link:  https://hplct.submittable.com/submit/173766/baby-grand-jazz-virtual-series-2021.
As an anchor institution, the Library plays an important role in the region's cultural, social and economic development while contributing to the stability, safety and quality of life in Hartford. The Hartford Public Library supports artistic excellence by engaging local communities in new and exciting ways through an array of inspiring artistic programs.
For information about the Baby Grand Jazz series, visit https://www.hplct.org/classes-seminars-exhibits/baby-grand-jazz
-30-