February 16th, 2022
Hartford Public Library strives to create safe and welcoming spaces for our community, and for our staff. We are all deeply saddened and distressed that one of our valued front-line employees was assaulted earlier today while performing his duties as a safety officer. We are working with our colleagues at the Hartford Police Department to identify the person or persons responsible. Our commitment to our staff and public is unwavering.
We believe this assault to be an isolated incident and do not believe there is any danger to any other library employee or customers at this time. The Downtown Library was closed for the remainder of the day out of an abundance of caution and to aid the Hartford Police Department in their investigation.
Hartford Public Library values all our staff and understands the challenges they face working on the front lines to deliver vital services to the Hartford community. We continually work with UConn and the City of Hartford to ensure the safety of our buildings for our staff and customers.
Our thoughts are with the employee who was harmed and we wish him a speedy recovery. We are also thinking of all of our employees and the public we serve who were impacted by this distressing event and will be providing them with the support they need.
A grant from the Connecticut State Library has helped fund the installation of a solar-powered charging bench outside the Camp Field Library.
The bench features four rapid-charging USB ports that allow visitors to charge their phone or tablet, all while within range of Hartford Public Library's free Wi-Fi.
It was installed in November and usage is expected to increase during the warmer months. The bench is powered by a solar panel attached to the rear.
The project was funded by $3,000 in American Rescue Plan Act funds that were awarded to Hartford Public Library via a competitive grant process organized by the Connecticut State Library. A total of $2 million in ARPA funding was distributed to libraries across the state.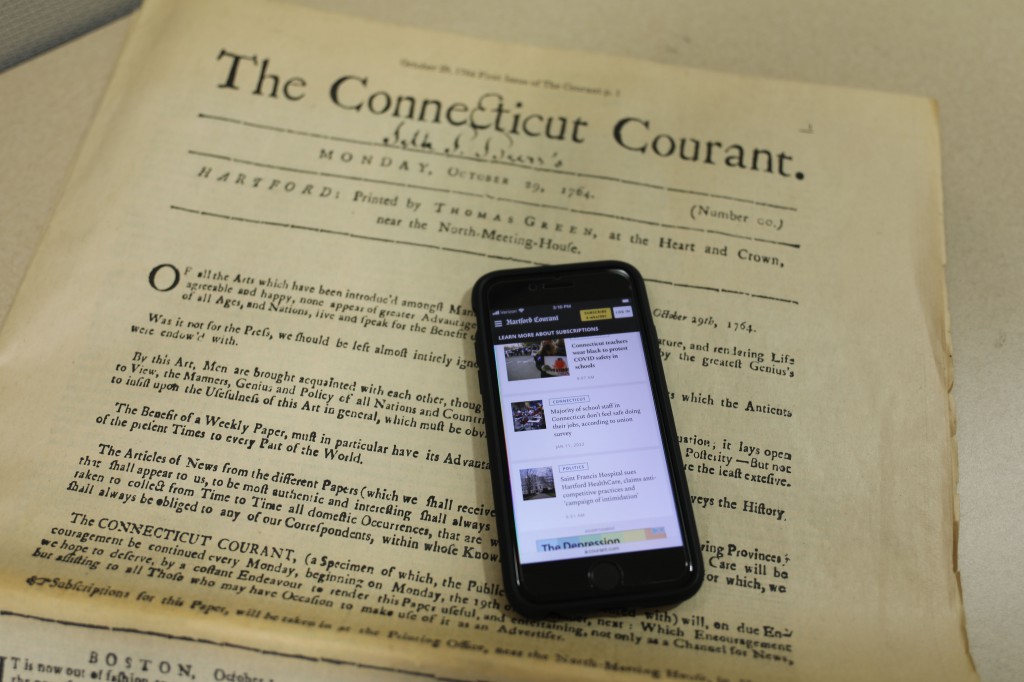 The transition to the digital age at the nation's oldest continuously published newspaper is the subject of a new series of oral histories produced by the Hartford History Center at the Hartford Public Library.
The Hartford Courant: From Print to Digital Oral History Project includes 19 Zoom interviews with current and former staffers at The Courant that were conducted in the Spring and Summer of 2021 and sheds light on the adjustments, challenges and successes of the Hartford Courant during the last years of the 20th century and early decades of the 21st century as it entered the digital age and transitioned from being a primarily print media outlet.
"The Hartford History Center holds the Hartford Courant print edition bound volumes spanning the centuries; this resource maintains its value and relevance even in the electronic age," said Brenda Miller, Hartford Public Library's executive director of culture and communications. "The history of The Courant is a Hartford story, with deep roots in this community, and we prize our role as the repository for such an extensive print collection. The Print to Digital Oral History Project carries the story forward for an ever-evolving medium."
The interviewees include four former publishers, as well as a mix of editors, reporters and photographers and web specialists. All interviews are available on the Connecticut Digital Archive.
"These oral histories of the people involved in the Courant's transition to the digital age offer a new, unvarnished behind the scenes look at that transition," said David S. Barrett, former editor and vice president of The Courant. Barrett, chair of the Hartford Public Library Board of Directors, assisted in the planning and implementation of the project and conducted several of the interviews.
"We pull the curtain back to illuminate the tumultuous years at The Courant as it built its digital presence," he said. "I would like to thank Hartford Public Library for giving me the opportunity to work on this important project. And thank you as well to the folks we interviewed, who gave so generously of their time and spoke so candidly about their careers at The Courant. These interviews will allow us to chronicle a period of Courant history through firsthand storytelling."
Barrett, who worked at The Courant for 27 years, including three as the paper's top editor, said working on the project was a valuable learning experience as his departure from The Courant came at the very beginning of the transition to a digital platform and he had little firsthand experience with the transformation.
In addition to Barrett, interviews for the project were also conducted by Lauren Schafer, a student in the University of Connecticut's Encore!Connecticut program that assists corporate and public sector professionals as they transition to opportunities in the nonprofit sector.
While the advent of the internet age allowed newspapers like The Courant to share their stories with a global audience, it deeply cut into revenue from classified advertising as people turned to free services like Craigslist to list job opportunities, apartments for rent or cars for sale. And the rise of online shopping and subsequent decline of brick-and-mortar retail impacted advertising revenue as well.
"One of the things I suspected that was confirmed to a degree, and this was not unique to the Hartford Courant, was The Courant took too long to understand the digital world was a money-making opportunity, an opportunity to make money in a new way," Barrett said. "The Courant offered its content [online] at the beginning for free, as did most newspapers in the country."
With their news available online for free, increased competition in a crowded media environment where newspapers were one of just many sources of news and newsrooms shrinking due to annual declines in advertising revenue, print newspaper circulation sank at a rapid pace. According to figures from Pew Research, total weekday circulation of U.S. daily newspapers was 55.8 million in 2000, 44.4 million in 2010 and just 24.3 million by 2020.
Weekday circulation at The Courant was about 216,000 in 2000 and about 135,000 in 2010, according to reports published in the newspaper those years. The Alliance for Audited Media reported The Courant had a weekday print circulation of less than 52,000 in the fourth quarter of 2019.
Newspapers across the country have struggled mightily to replace lost revenue from print subscriptions with new revenue from online ads and digital subscriptions.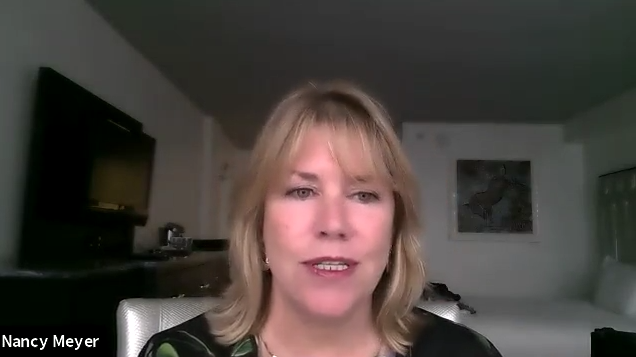 "We initially gave our news to someplace like a Yahoo or a Google for free because it allowed more people to see it," Nancy Meyer, who worked at The Courant from 2006-2014, including two years as publisher, said in one of the interviews. "We relied probably on page views versus  expanding our audience and ensuring that that audience paid for that content. … If we could go back and do something a little different, maybe we shouldn't have given it away for free. Maybe we should have set a target at that point earlier, but we were experimenting. The fact is little was known at that point. Today I'd say we might've gone back and done that differently."
While the transition to the digital age may have hurt newspapers' bottom lines, it undoubtedly provided new opportunities for journalists and an enhanced user experience with the advent of photo galleries, videos, data visualizations, interactive maps and timelines and other multimedia features to accompany reporting, as well as new ways for reporters to engage with their audience. And metrics let reporters and editors get a real-time view of what stories were popular with readers and helped to shape news coverage.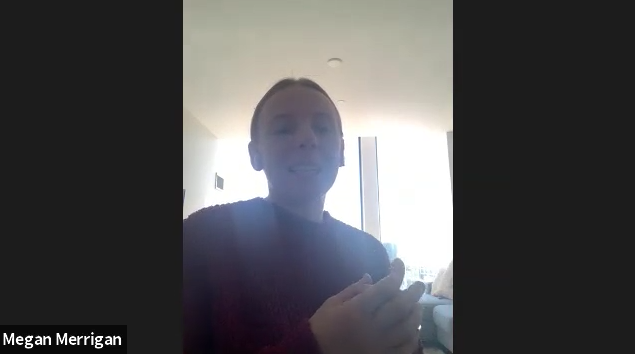 "I think that we can meet information needs in a way that maybe we couldn't before," said Megan Merrigan, who as The Courant's director of audience engagement heads up the organization's digital efforts. "We could reach more people, we could hear from more people, we could include more voices in our coverage. I think all of that is valuable and positive things that have come from digital distribution of the paper. … There's a lot of really smart people across the country working in this space that are doing really amazing things. We're all at a reckoning and figuring out how we can be sustainable, how we can do what we love doing, how we can fulfill this mission, but I'm really inspired by all the smart people working to solve that problem. That gives me hope and that makes me optimistic."
Barrett said other interesting discussions that came up in the interviews included the increased pressure in the digital age to publish stories quickly to the web – and the challenges that brought – as well as the impact of social media and how it has contributed to the distrust of journalism.
"We learn from history, and so to chronicle the fits and starts of The Courant's transition to the digital age through interviews with a variety of people who got in on the ground floor in the late 1990s and early 2000s, that really provides valuable perspective on that change," he said.
Editor's note: Hartford Public Library Communications Manager Russell Blair was a digital producer, reporter and editor at The Courant from 2012-2021.

Hartford Public Library has received a $145,000 grant from the Gawlicki Family Foundation to expand its Leap Into Learning early literacy program to home child care providers in Hartford neighborhoods.
The new effort, which is being piloted in 2022-23, will bring eight hours of weekly programming per month to eight child care providers in the city. In addition to directly engaging with the children at each site, trained staff will share best practices in early literacy with child care providers and families and provide them with the resources needed to create their own libraries. Families and child care providers will attend Family Literacy Nights at Hartford Public Library locations that will include a meal, storytelling, story reading and take-home books.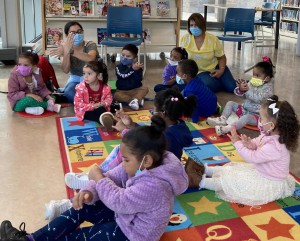 "This generous gift will allow us to bring early literacy instruction and resources directly to our city's children in their neighborhoods as well as sharing best practices to positively impact children's long-term reading outcomes with parents and caregivers," said Hartford Public Library President and CEO Bridget E. Quinn. "We know reading skills are a key part of kindergarten readiness and look forward to the potential of this new pilot program."
Leap into Learning is the program of services Hartford Public Library offers for children ages birth through five, along with their parents and caregivers, to ensure all children in Hartford are prepared to enter kindergarten ready to learn.
"We are excited to support the Leap Into Learning Day Care Outreach program which will support Hartford's youngest children on their path to a successful education by developing their critical early reading skills," said Mary and Ted Gawlicki, co-founders of the Gawlicki Family Foundation.
Hartford Public Library is recruiting a project manager to oversee the new program. Information about the job is available at www.hplct.org/about/job-openings/job-openings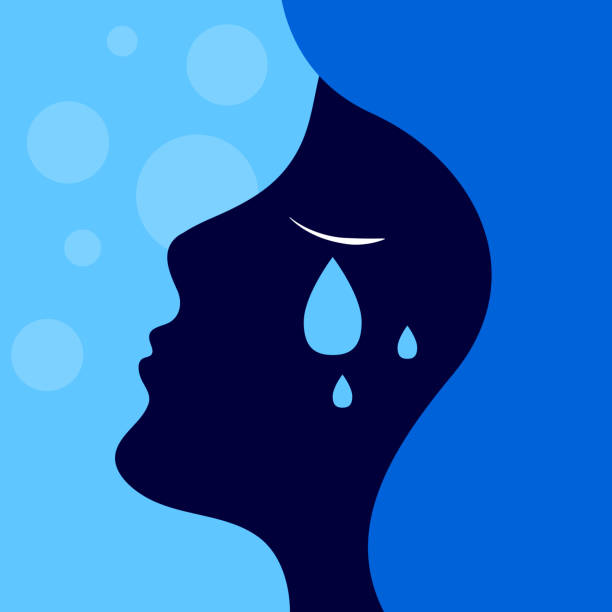 Conversations around death, grief, addiction, suicide and mental health are always difficult ones, especially when it involves children or teens who may have lots of questions that don't lend themselves to easy answers.
That's why the staff at Hartford Public Library have put together this resource guide that includes books, videos, websites, local organizations and more that seek to help young people understand loss, drug addiction and other difficult topics. We hope these links will be of use to families in our community. Books that are hyperlinked are available for checkout in our collection.
Support and Resources for Children
Books for Young Children 
Big Cat Little Cat by Elisha Cooper
The End of Something Wonderful by Stephanie V. W. Lucianovic
Where Do They Go? By Julia Alvarez
I Remember Miss Perry by Pat Brisson
I Miss You: A First Look at Death by Pat Thomas
The Boy and the Gorilla by Jackie Azúa Kramer
The Memory Box: A Book About Grief by Joanna Rowland
The Dandelion's Tale by Kevin Sheehan
The Memory Tree by Britta Teckentrup
Bird (drug addition/loss) by Zetta Elliot
When My Daddy Died I … by K. J. Reider
I Lost Something Very Special by Husna Rahman
A Kids Book about Grief by Taryn Schuelke
A Terrible Thing Happened by Margaret Holmes
A Kids Book about Trauma by Megan Bartlett
A Kids Book About Suicide by Angela N. Frazier
A Kids Book about Depression by Kileah McIlvain
A Kids Book about Addiction by Nicole Lendo
Books for children ages 8-12
Sunny Side Up by Jennifer Holm 
Lily and Dunkin by Donna Gephart
The Care and Feeding of a Pet Black Hole by Michelle Cuevas
Belle Prater's Boy by Ruth White
The Science of Breakable Things by Tae Keller
Nest by Esther Ehrlich
The Stars Beneath Our Feet by David Barclay Moore
Bridge to Terabithia by Katherine Paterson
Video series for Children about Parental Addiction:
Sesame Street in Communities: Parental Addiction – Meet Salia
https://www.youtube.com/watch?v=DGgW-f0RyfE
Lending a Hand
https://www.youtube.com/watch?v=5pfuEqGhREA&list=PLQJaFRtaBs0rlluGMF5J4bqWgEMFMxF0L&index=1
Karli and Salia Breathe Deep
https://www.youtube.com/watch?v=q2vN3zf-GjA&list=PLQJaFRtaBs0rlluGMF5J4bqWgEMFMxF0L&index=10
It's Not Your Fault
https://www.youtube.com/watch?v=0sjZ8ngKDHI&list=PLQJaFRtaBs0rlluGMF5J4bqWgEMFMxF0L&index=4
Helping Children Cope with Death
Helping Kids Grieve
https://www.youtube.com/watch?v=tvMM6Fu5OgI&t=64s
Helping Children Cope with Grief
https://library.wheelerclinic.org/poc/view_doc.php?type=doc&id=8451&cn=58
The Healing Library
https://www.thehealinglibraryus.com/
National Alliance for Children's Grief
Support & Resources for Teens
Local resource: Wheeler Clinic Youth Mobile Crisis Intervention Service – Think of it as Library On Wheels but for youth mental health services. They'll bring the van anywhere in Connecticut for youth mental health counseling and crisis intervention.
Digital Resource: Wheeler Clinic Resource Library topic guides
Teens in Crisis
1-800-273-TALK (8255) – suicide hotline
13reasonswhy.info – self harm and suicide
Crisis Text Line https://www.crisistextline.org/ Text HOME to 741741 from anywhere in the United States, anytime to connect with a crisis counselor. Also available through WhatsApp and FB messenger. 
National Sexual Assault Hotline https://www.rainn.org/ 24/7 Call 1-800-656-HOPE (4673) or chat
Bethe1to.com  – suicide
National Suicide Prevention Lifeline https://suicidepreventionlifeline.org/?_ga=2.55438818.892972002.1642803349-1524369767.1642803349
The Trevor Project  – chat, call, text crisis support for LBGTQIA + youth https://www.thetrevorproject.org/get-help/
"Say Something" Anonymous Call Reporting System for Students – 844-572-9669 or 844-5-SAYNOW
The Say Something Anonymous Reporting System is available 24/7 to  allow you to submit secure, anonymous safety concerns to help someone who may hurt themselves or others.
Turning Point https://turningpointct.org/ – mental health support
Drugs
Talking to Teens about Fentanyl
https://kingcounty.gov/depts/health/~/media/depts/health/overdose/documents/youth-discussion-guide.ashx
Teen Addiction Services
Hartford Healthcare – Rushford Teen Addiction Services
https://rushford.org/teen-services
Join Rise Be: Warmline
Teen Substance Use Resource Guide
​​https://www.childrenscenterhamden.org/wp-content/uploads/SURGE-Teen-Substance-Use-Resource-Guide_Version-2_2019.pdf
Wheeler Clinic CT Clearinghouse 
https://www.ctclearinghouse.org/
Opioid Use Disorder  – Opioid Treatment in CT
https://portal.ct.gov/DMHAS/Programs-and-Services/Opioid-Treatment/Prevention-and-Treatment
Youth Recovery CT – addiction recovery peer support
https://www.youthrecoveryct.org/
Opioid Treatment Facility Locator
https://www.ctclearinghouse.org/find-help/treatment-facility-locator/
CT Network of Care: Grief Support
https://connecticut.networkofcare.org/mh/library/learning-center.aspx?lc=grief 
Teen Books
A Kid's Book About Death by Taryn Schuelke
Death Is Stupid (Ordinary Terrible Things) by Anastasia Higginbotham
King and the Dragonflies by Kacen Callender
Paper Heart by Cat Patrick
Staying Strong: 365 Days a Year by Demi Lovato
Hey Kiddo by Jarrett Krosoczka 
Dreamland: The True Tale of America's Opioid Epidemic by Sam Quinones
(Don't) Call Me Crazy: 33 Voices Start the Conversation about Mental Health by Kelly Jensen
High: Everything You Want to Know About Drugs, Alcohol, and Addiction by David and Nic Sheff
The Astonishing Color of After by Emily X.R. Pan
What I Leave Behind by Alison McGhee
Clap When You Land by Elizabeth Acevedo
Long Way Down by Jason Reynolds
Early Departures by Justin Reynolds
Thirteen Reasons Why by Jay Asher
Family Support & Education
Substance Use & Addiction
Sesame Street in Communities webinar:
How Parental Addiction Affects Young Children
https://sesamestreetincommunities.org/professional-development/webinars?training=the-childs-voice-how-parental-addiction-affects-young-children
Parental Addiction: Healing Families Together
https://sesamestreetincommunities.org/professional-development/webinars?training=parental-addiction-healing-families-together
Parental Addiction: Responding with Care
https://sesamestreetincommunities.org/professional-development/webinars?training=responding-with-care
Parental Addiction: Supporting Families in Recovery
https://sesamestreetincommunities.org/professional-development/webinars?training=parental-addiction-supporting-families-in-recovery
Learn to Cope
Learn to Cope: Grief resources
https://learn2cope.org/grief-resources/
Narcan training video
https://learn2cope.org/narcan-training-video/
Live Out Loud
https://liveloud.org/families/assets/doc/ct-connection-brochure.pdf 
Drug Free CT
Substance Use Disorder Resources for CT Residents
https://uwc.211ct.org/substance-abuse-resources-and-information-for-connecticut-residents/ 
Teen Alcohol and Drug Use
https://connecticut.networkofcare.org/mh/library/article.aspx?hwid=tp17749
Death
CT Network of Care: Grief Support
https://connecticut.networkofcare.org/mh/library/learning-center.aspx?lc=grief 
CT Children's Hospital: Helping Your Child Deal with Death
https://www.connecticutchildrens.org/health-library/en/parents/death/
CT Children's Hospital: Talking to Kids about Grief
https://www.hartfordschools.org/talking-to-kids-about-grief-from-connecticut-childrens/
National Alliance for Children's Grief: Programs in CT
https://childrengrieve.org/find-support/9-find-support/13-programs-in-connecticut
Talking to Children about Death
https://portal.ct.gov/-/media/SDE/Digest/2018-19/childdeath.pdf
Resources to Recover: A Family Website – The Den: For Grieving Kids
https://www.rtor.org/directory/family-centers-the-den-for-grieving-kids/
Mary's Place: A  Center for Grieving Children and Families
Resources for HPS Families: Supporting Your Child Through Grief and Loss
https://www.hartfordschools.org/resources-for-hps-families-supporting-your-child-through-grief-and-loss/
Greenhouse Studios at the University of Connecticut, in partnership with several leading libraries and archives, including Hartford Public Library, has been awarded a grant in the amount of $805,000 over two years from The Andrew W. Mellon Foundation. The grant will support the continued development and outreach of Sourcery, a mobile application that streamlines the scanning of remote of archival materials, provides better connections between researchers and archivists, and offers new and more equitable pathways for archival research.
Sourcery is an open-source web application that expands access to non-digitized archival sources. The app, developed by Greenhouse Studios and supported by the non-profit Corporation for Digital Scholarship (CDS), is accessible on any device connected to the Internet. Sourcery provides archivists with a streamlined reference scanning workflow, payment processing services, and analytics on document requests. It provides researchers with a single interface for placing document requests across multiple remote repositories–a practice that has taken on new urgency during this time of limited in-person access to collections. At present, researchers can request a document from three of four partner repositories: Hartford Public Library, Northeastern University Library and the University of Connecticut Archives & Special Collections. The fourth partner repository, Folger Shakespeare Library, will be available for requests upon its completion of a full renovation in 2023. During the grant period, the team at Greenhouse Studios will extend Sourcery's reach to archives around the world.
"In Hartford Public Library's Hartford History Center, we work to democratize the research process. We are excited to be included in the Sourcery project, as one of four institutions in the country chosen and the only public library to be participating," said Brenda Miller, Hartford Public Library executive director of culture and communications and manager of the Hartford History Center. "We look forward to exploring how this dynamic collaboration will support our reference capability and the public we serve."
Building on work done during the planning grant and in response both to feedback from archivists and researchers and lessons learned during the COVID-19 pandemic, the additional funding will enable the Sourcery team to facilitate widespread institutional adoption; work with partners in libraries and archives to support the development of the application's feature set and user experience; implement Sourcery in a way that recognizes ethical and labor issues in the archives profession; and build a robust user base among the research community. As a part of this effort, Northeastern University Library will host an in-person design charette for institutional stakeholders in the Spring of 2022, during which the team will solicit feedback and advice from colleagues in the library and archives community. In addition, the grant will enable interoperability of Sourcery with other CDS-supported projects, including Zotero, Omeka, and Tropy.
Archives interested in using Sourcery to improve their reference scanning workflows and researchers interested in trying out the app can sign up or learn more at sourceryapp.org/join-us.
Hartford Public Library has received a near-$25,000 grant to launch a program to provide professional development opportunities for immigrant women entrepreneurs in Hartford. See the news release below from the Hartford Foundation for Public Giving for more information.
Latino Endowment Fund at the Hartford Foundation Approves Grants to Support Latino Entrepreneurship and Social Justice
Members of the Latino Endowment Fund (LEF) at the Hartford Foundation for Public Giving have approved grants to the Hartford Public Library and Know Thy Neighbor totaling nearly $50,000. These grants support initiatives providing professional development and entrepreneurship for Latino immigrant women, social justice and Latino resident engagement.
"Hartford Public Library's Mujeres Emprendedoras is a critical program to support the growth of female entrepreneurs in the heart of Hartford. Know Thy Neighbor is a growing program that brings hope, partnership and community when we need it most," said LEF Steering Committee Chair Delpha DiGiacomo. "The strength of the Latino Endowment Fund is in supporting programs that positively impact and bring progress to our communities.  I am so excited to see how these two programs continue to impact our community with the support of LEF."
Hartford Public Library's (HPL) Mujeres Emprendedoras (Entrepreneurial Women) program has received a $24,960 grant to provide professional development for immigrant women entrepreneurs to create and showcase their works of cultural significance. Located at HPL's Park Street Branch. The project will offer Spanish language workforce development support by supplying a space, childcare, and Spanish-language financial education to further their entrepreneurial goals. Project objectives include developing small business incubation by removing barriers that prevent immigrant women from making their entrepreneurial efforts profitable, primarily due to a lack of resources and capital.
"The Hartford Public Library is excited to have been selected to receive the grant from the Hartford Foundation's Latino Endowment Fund and start project Mujeres Emprendedoras (Entrepreneurial Women)," said Hartford Public Library Customer Experience Officer Leticia Cotto. "This grant will support and enhance work that is inherent to the Hartford Public Library's mission around economic and workforce development, community collaboration and engagement and the creation of avenues for social and economic mobility.  These resources will help Hartford Public Library and local artists in the Arte Popular Collective strengthen and continue the momentum of community revitalization in our new location; the Park Street Library @ the Lyric."
Know Thy Neighbor's (KTN) Advancing Racial and Social Justice in Hartford's Latino Community program is an effort to bring together Hartford residents (Latinos and others) with police and other City agencies to build relationships working collectively to create community-driven change. KTN will hold bi-weekly meetings in Clay Arsenal, Frog Hollow, and a new neighborhood with a large Latino population. Meetings will initially be held online but will resume in person as soon when it is safe to do so. KTN will recruit and train new facilitators, use resident liaisons to grow KTN leaders, and implement actions resulting from idea generated through dialogue. A portion of the grant will be used for KTN to become a 501c3 and develop a new website.
"We at Know Thy Neighbor are so excited and grateful to have been chosen as a recipient of a grant from the Hartford Foundation's Latino Endowment Fund," said Know Thy Neighbor's Executive Director Yanira Jeter.  "This will be a wonderful opportunity to bring together Hartford's Latino community and others to build relationships and take collective action, resulting in positive, community-driven change.  The grant will enable Know Thy Neighbor to contribute to changing the culture in Hartford and advancing racial and social justice.
"I am so proud of the fact that the Latino Endowment Fund is supporting these organizations that directly impact the Latino community," said LEF Steering Committee Vice-Chair Barbara Fernandez. "We look forward to working with them on their innovative programs to improve the life and economic prosperity of all Latinos in our region"
The Latino Endowment Fund was founded in 2003 by Latino leaders in Greater Hartford to increase philanthropy in their community and to strengthen nonprofits working to improve the quality of life for Latino residents. Members examine issues affecting the Latino community and recommend grants from the fund to address those issues.
For more information, contact Susan Dana at 860-548-1888 or sdana@hfpg.org or go to www.hfpg.org/latino.
The Hartford Foundation for Public Giving is the community foundation for Hartford and 28 surrounding towns. Through partnerships, the Foundation seeks to strengthen communities in Greater Hartford by putting philanthropy in action to dismantle structural racism and achieve equity in social and economic mobility. Made possible by the gifts of generous individuals, families and organizations, the Foundation has awarded grants of more than $849 million since its founding in 1925. For more information, visit www.hfpg.org or call 860-548-1888.
By Tricia Haggerty Wenz
Hartford artist Michelle Thomas will be the second featured artist of ArtWalk's 2021-22 season and her exhibition, The Adornment Series: Images of Empowerment, opens Friday, Jan. 7, with a reception from 5:30 p.m. to 7:30 p.m.
Below is an interview with Thomas ahead of the show where she discusses her background and how she approaches her art.
Tell me about your path to becoming an artist.
I've been an artist my entire life. I recall in kindergarten completing my work as fast as I could to have free time where I would go directly to the easel in the classroom. I can still see the newsprint paper and smell the red and purple tempera paint. From then on I would make space to create wherever I lived.  At 16 with my very first paycheck, I purchased my first drawing table.
In the early days of your artistic journey, you joined the military.
You know, I can't even recall how I came to the decision to join the military, but I can recall my decision to become a medic. The philosophy of that field resonated with me. When you are in battle and someone is injured, it is your duty to care for them, whether or not they are perceived to be the enemy. You take care of everyone; it is the best of humanity. After 13 years as a medic, I began working in public affairs which brought me back to my art. I was trained in graphic arts, photography and videography. All set the stage for my future career. I was able to see the world and retired after 21 years.
At the end of 2010 you retired and you embarked on an extraordinary journey.
The routines and regiment of military life were so ingrained in me I needed to somehow break free and find my creative voice once again. I needed to free my spirit and embrace fully my art once again. So, I began a year of silence. For all of 2011 I did not speak a word.
Wow.
During that year I was a mom of two young children and worked as an art teacher at a Montessori school.  It was a year of self-discovery and understanding and connecting with humanity on such a deeper level. Language can be such a barrier to connecting with others, by removing speaking I was able to really see the people I was interacting with — to really focus solely on them. I developed a heightened sense of picking up body language and visual cues.
It was like a cleansing for me. At the end of the year, I was able to get back to the freedom of being. It was a pivotal, life-changing experience for me.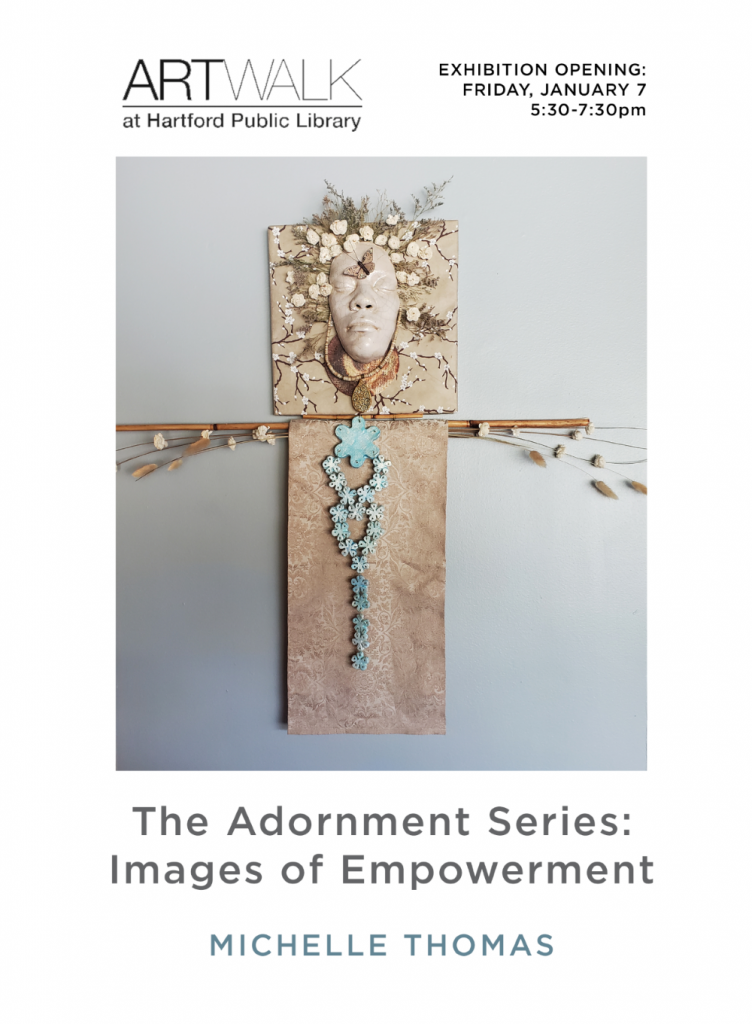 Tell me about this exhibition: The Adornment Series: Images of Empowerment
This is the fourth and final part of a series I have been working on titled Visually Re-Writing Re-Written History and the series is about my journey as a Black woman.  Black identity has been torn apart and ripped to shreds. This series is about reclaiming that identity through my art.
Tell me more.
I spent so much time reading and trying to understand how slavery has affected Black Americans for centuries. I am struggling to understand how people can oppress others.
I found out recently through my dad that I am Nigerian. I thought about how much slavery and oppression took away from me and all of Black Americans.  This final part of my series is all about reclaiming and celebrating who we are.
The faces in this work are captivating.
Each face informed the direction of the art. I started with a vision but as I got deeper into the work, I found the art led me in the direction it needed to go in. Although it is a series, I treated each piece as an individual and they became who they were destined to be.
What do you hope people take away from this exhibit?
I hope that everyone, and particularly Black women, walk away knowing that they are worthy, that their history matters, that they are enough. I hope they can have the strength to share their story, to rewrite their history. We all have that tape in our head of negative thoughts and stories. Change that and choose what you feed your soul with. I know now that I am grand, I am beautiful, and I can be anything I want to be. And I want to share that message with others.
How has creating this work changed you?
It many ways it has completed an important journey for me. Through rewriting my history, I have reclaimed my Nigerian roots.  For my entire life butterflies have been an important symbol for me. The butterfly is what I use in my art logo. I recently discovered that Nigeria has the largest number of species of butterflies. Discovering this connection to my roots has been so beautiful and empowering to me.
Brit Bennett's The Vanishing Half was a popular checkout during 2021 at libraries across the country, and Hartford Public Library was no exception. The novel was the most-borrowed adult title from HPL's catalog this year. Read on to see what else made the list, and if you see something you're interesting in borrowing, click the title to be redirected to our online catalog.

From The New York Times-bestselling author of The Mothers, a stunning new novel about twin sisters, inseparable as children, who ultimately choose to live in two very different worlds, one black and one white.
"Propulsive and compassionate, Bennett's follow-up to the mothers is not to be missed." — Harper's Bazaar
"[A] page-turner about once-inseparable twin girls now living radically different lives." — O: The Oprah Magazine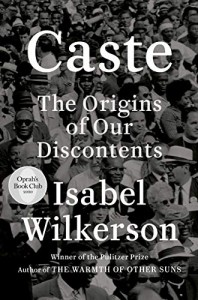 The Pulitzer Prize–winning, bestselling author of The Warmth of Other Suns examines the unspoken caste system that has shaped America and shows how our lives today are still defined by a hierarchy of human divisions.
"Magnificent . . . a trailblazing work on the birth of inequality . . . Caste offers a forward-facing vision. Bursting with insight and love, this book may well help save us."— O: The Oprah Magazine
"This book has the reverberating and patriotic slap of the best American prose writing. . . . Wilkerson has written a closely argued book that largely avoids the word 'racism,' yet stares it down with more humanity and rigor than nearly all but a few books in our literature. . . . It's a book that changes the weather inside a reader."— Dwight Garner, The New York Times

In September 1969, a fumbling, cranky old church deacon known as Sportcoat shuffles into the courtyard of the Cause Houses housing project in south Brooklyn, pulls a .38 from his pocket, and, in front of everybody, shoots the project's drug dealer at point-blank range. The reasons for this desperate burst of violence and the consequences that spring from it lie at the heart of Deacon King Kong.
"A mystery story, a crime novel, an urban farce, a sociological portrait of late-1960s Brooklyn: McBride's novel contains multitudes… He conducts his antic symphony with deep feeling, never losing sight of the suffering and inequity within the merriment." — The New York Times, Top 10 Books of 2020
"Shouldn't we just get it over with and declare McBride this decade's Great American Novelist?…McBride has a way of inflating reality to comical sizes, the better for us to see every tiny mechanism that holds unjust systems in place." — Los Angeles Times

Ghetto-born, Winter is the young, wealthy daughter of a prominent Brooklyn drug-dealing family. Quick-witted, sexy, and business-minded, she knows and loves the streets like the curves of her own body. But when a cold Winter wind blows her life in a direction she doesn't want to go, her street smarts and seductive skills are put to the test of a lifetime. Unwilling to lose, this ghetto girl will do anything to stay on top.
"Winter is nasty, spoiled, and almost unbelievably libidinous, and it's ample evidence of the author's talent that she is also deeply sympathetic." ― The New Yorker
"Winter is precious, babacious, and as tough as a hollow-point bullet." ― Salon.com

The long-anticipated sequel to Sister Souljah's million copy New York Times bestseller The Coldest Winter Ever. Winter Santiaga hit time served. Still stunning, still pretty, still bold, still loves her father more than any man in the world, still got her hustle and high fashion flow. She's eager to pay back her enemies, rebuild her father's empire, reset his crown, and ultimately to snatch Midnight back into her life
"The second novel follows Winter to a temptation-packed purgatory . . . LIFE AFTER DEATH . . . joins its predecessor — and the rest of Sister Souljah's work — in illuminating both the glamour and the danger of urban life." – The Atlantic
"An inventive sequel . . . . Souljah's fans will recognize familiar themes from her earlier realistic coming-of-age novel, while this raw and otherworldly tale conveys the terrible consequences of Winter's poor choices, which will haunt her until she begs for redemption." – Booklist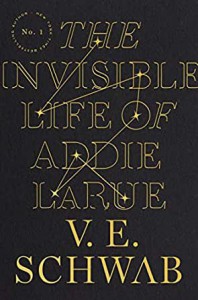 France, 1714: in a moment of desperation, a young woman makes a Faustian bargain to live forever and is cursed to be forgotten by everyone she meets. Thus begins the extraordinary life of Addie LaRue, and a dazzling adventure that will play out across centuries and continents, across history and art, as a young woman learns how far she will go to leave her mark on the world.
"One of the most propulsive, compulsive and captivating novels in recent memory."―Washington Post
"Schwab's page-turner is an achingly poignant romantic fantasy about the desperate desire to make one's mark on the world." ― Oprah.com, Best LGBTQ Books of 2020

Heather McGhee's specialty is the American economy — and the mystery of why it so often fails the American public. From the financial crisis of 2008 to rising student debt to collapsing public infrastructure, she found a root problem: racism in our politics and policymaking.
"Required reading to move the country forward . . . Every so often a book comes along that seems perfectly timed to the moment and has the potential to radically shift our cultural conversation. [The Sum of Us] is one of those books. . . . It is a sometimes angry or frustrated book, rooted in McGhee's long career at Demos trying and mostly failing to secure legislation that would benefit the public. But in the end, it's a hopeful book because McGhee's vision is so clear and so convincing." — Chicago Tribune
"If everyone in America read this book, we'd be, not only a more just country, but a more powerful, successful, and loving one. A vital, urgent, stirring, beautifully written book that offers a compassionate roadmap out of our present troubled moment." — George Saunders, New York Times bestselling and Booker Prize–winning author of Lincoln in the Bardo


On Earth We're Briefly Gorgeous is a letter from a son to a mother who cannot read. Written when the speaker, Little Dog, is in his late twenties, the letter unearths a family's history that began before he was born — a history whose epicenter is rooted in Vietnam — and serves as a doorway into parts of his life his mother has never known, all of it leading to an unforgettable revelation.
"A stunningly written journey that … explores how race, masculinity, addiction and poverty are seen in our country — all topics that feel especially significant today." — WSJ. Magazine
"Vuong is masterly at creating indelible, impressionistic images…Vuong beautifully evokes [Trevor's] seductive power over Little Dog: This is some of the most moving writing I've read about two boys experimenting together…The book is brilliant in the way it pays attention not to what our thoughts make us feel, but to what our feelings make us think. To what kinds of truth does feeling lead? Oscar Wilde famously quipped that sentimentalism is wanting to have an emotion without paying for it, but Little Dog has paid and paid, and the truths arrived at in this book are valuable precisely because they are steeped in feeling." — Justin Torres, The New York Times Book Review

Seventeen-year-old Samuel Sooleyman comes from a village in South Sudan, a war-torn country where one third of the population is a refugee. His great love is basketball: his prodigious leap and lightning speed make him an exceptional player. And it may also bring him his big chance: he has been noticed by a coach taking a youth team to the United States.
'Grisham's books are smart, imaginative, and funny, populated by complex interesting people' — The Washington Post
'A superb, instinctive storyteller' — The Times

Somewhere out beyond the edge of the universe there is a library that contains an infinite number of books, each one the story of another reality. One tells the story of your life as it is, along with another book for the other life you could have lived if you had made a different choice at any point in your life. While we all wonder how our lives might have been, what if you had the chance to go to the library and see for yourself? Would any of these other lives truly be better?
"A feel-good book guaranteed to lift your spirits."— The Washington Post
"An absorbing but comfortable read…a vision of limitless possibility, of new roads taken, of new lives lived, of a whole different world available to us somehow, somewhere, might be exactly what's wanted in these troubled and troubling times." — The New York Times

A time capsule at the Park Street Library at the Lyric will soon be sealed and locked way, with the hopes that a future generation of library customers will be there when it's opened in a quarter-century to examine the contents and remember and reflect on 2021, the year the new library was completed.
The project, organized by Graciela Rivera, branch manager at the library, included contributions from library staff, friends and supporters of Hartford Public Library as well as families and children from the Frog Hollow neighborhood. With COVID-19 being front of mind today, an HPL-branded face mask and a 3D model of the coronavirus were among the items that will be placed in the time capsule.
Hartford Public Library President and CEO Bridget E. Quinn, who spoke at a dedication ceremony for the time capsule, noted that it had taken more than 25 years for the new Park Street library to come to fruition. Among the documents selected for inclusion was the agenda of  a 1998 community meeting where Ana Alfaro, a longtime booster of a new library in the Frog Hollow neighborhood and a member of HPL's board of directors, discussed the project.
"Even though 25 years sounds like a really, really long time, this community has been working way longer than that to get to where we are today," Quinn said. She said she included in the time capsule a letter to future HPL leadership "that's essentially a love letter to Hartford and a wish for Hartford to continue to invest in education and community so that places like this are the norm in every part of the city."
Visitors at the library were invited to write their own letters to future library customers. Some addressed the letters to themselves, with the hope that they would be back at the Park Street Library at the Lyric in 25 years to be there when the time capsule is opened.
Alfaro's contribution included photographs from the new library's ribbon-cutting and grand opening celebration, as well as a signed tribute from staff at Eversource Energy, where she works as a coordinator of volunteers. The utility donated $100,000 toward the library's community room. She also wrote a letter detailing the decadeslong effort to get a new library in the neighorhood.
"This is why we advocated for this building 35 years ago … we knew that this was important," Alfaro said as she looked out at those at the ceremony. "What we didn't know is it was going to take 35 years to happen. But what I know today, and the message I would like to leave with you, is always, always get involved if you believe in a cause in your community. Never give up the idea … if you believe it's important and a cause you really want to advocate for, you've got to stay with it."
See below for a sampling of some of the items that will be included in the time capsule.