The following titles – and more – will be on the shelves of Hartford Public Library, beginning October 30. If the title is not at your closest branch, place a hold and it will be delivered there for you. All our titles are in our catalog; you may search it at any time.
(Summaries from publishers)
---
Elevation by Stephen King
Although Scott Carey doesn't look any different, he's been steadily losing weight. There are a couple of other odd things, too. He weighs the same in his clothes and out of them, no matter how heavy they are. Scott doesn't want to be poked and prodded. He mostly just wants someone else to know, and he trusts Doctor Bob Ellis.
In the small town of Castle Rock, the setting of many of King's most iconic stories, Scott is engaged in a low grade—but escalating—battle with the lesbians next door whose dog regularly drops his business on Scott's lawn. One of the women is friendly; the other, cold as ice. Both are trying to launch a new restaurant, but the people of Castle Rock want no part of a gay married couple, and the place is in trouble. When Scott finally understands the prejudices they face–including his own—he tries to help. Unlikely alliances, the annual foot race, and the mystery of Scott's affliction bring out the best in people who have indulged the worst in themselves and others.
From Stephen King, our "most precious renewable resource, like Shakespeare in the malleability of his work" (The Guardian), Elevation is an antidote to our divisive culture, as gloriously joyful (with a twinge of deep sadness) as "It's a Wonderful Life."
Dark Sacred Night by Michael Connelly
Detective Renée Ballard is working the night beat — known in LAPD slang as "the late show" — and returns to Hollywood Station in the early hours to find a stranger rifling through old file cabinets. The intruder is retired detective Harry Bosch, working a cold case that has gotten under his skin.
Ballard can't let him go through department records, but when he leaves, she looks into the case herself and feels a deep tug of empathy and anger. She has never been the kind of cop who leaves the job behind at the end of her shift — and she wants in.
The murder, unsolved, was of fifteen-year-old Daisy Clayton, a runaway on the streets of Hollywood who was brutally killed, her body left in a dumpster like so much trash. Now Ballard joins forces with Bosch to find out what happened to Daisy, and to finally bring her killer to justice. Along the way, the two detectives forge a fragile trust, but this new partnership is put to the test when the case takes an unexpected and dangerous turn.
Dark Sacred Night for the first time brings together these two powerhouse detectives in a riveting story that unfolds with furious momentum. And it shows once more why "there's no doubt Connelly is a master of crime fiction" (Associated Press).
I am Dynamite!: A Life of Nietzsche by Sue Prideau
Friedrich Nietzsche is one of the most enigmatic figures in philosophy, and his concepts—the Übermensch, the will to power, slave morality—have fundamentally reshaped our understanding of the human condition. But what do most people really know of Nietzsche—beyond the mustache, the scowl, and the lingering association with nihilism and fascism? Where do we place a thinker who was equally beloved by Albert Camus, Ayn Rand, Martin Buber, and Adolf Hitler?
Nietzsche wrote that all philosophy is autobiographical, and in this vividly compelling, myth-shattering biography, Sue Prideaux brings readers into the world of this brilliant, eccentric, and deeply troubled man, illuminating the events and people that shaped his life and work. From his placid, devoutly Christian upbringing—overshadowed by the mysterious death of his father—through his teaching career, lonely philosophizing on high mountains, and heart-breaking descent into madness, Prideaux documents Nietzsche's intellectual and emotional life with a novelist's insight and sensitivity.
She also produces unforgettable portraits of the people who were most important to him, including Richard and Cosima Wagner, Lou Salomé, the femme fatale who broke his heart; and his sister Elizabeth, a rabid German nationalist and anti-Semite who manipulated his texts and turned the Nietzsche archive into a destination for Nazi ideologues.

I Am Dynamite! is the essential biography for anyone seeking to understand history's most misunderstood philosopher.
Space Stations: The Art, Science, and Reality of Working in Space by Gary Kitmacher, et al.
Space stations represent both the summit of space technology and, possibly, the future of humanity beyond Earth. Space Stations: The Art, Science, and Reality of Working in Space takes the reader deep into the heart of past, present, and future space stations, both real ones and those dreamed up in popular culture. This lavishly illustrated book explains the development of space stations from the earliest fictional visions through historical and current programs–including Skylab, Mir, and the International Space Station–and on to the dawning possibilities of large-scale space colonization. Engrossing narrative and striking images explore not only the spacecraft themselves but also how humans experience life aboard them, addressing everything from the development of efficient meal preparation methods to experiments in space-based botany. The book examines cutting-edge developments in government and commercial space stations, including NASA's Deep Space Habitats, the Russian Orbital Technologies Commercial Space Station, and China's Tiangong program. Throughout, Space Stations also charts the fascinating depiction of space stations in popular culture, whether in the form of children's toys, comic-book spacecraft, settings in science-fiction novels, or the backdrop to TV series and Hollywood movies.Space Stations is a beautiful and captivating history of the idea and the reality of the space station from the nineteenth century to the present day.
The Proposal by Jasmine Guillory
When freelance writer Nikole Paterson goes to a Dodgers game with her actor boyfriend, his man bun, and his bros, the last thing she expects is a scoreboard proposal. Saying no isn't the hard part–they've only been dating for five months, and he can't even spell her name correctly. The hard part is having to face a stadium full of disappointed fans…
At the game with his sister, Carlos Ibarra comes to Nik's rescue and rushes her away from a camera crew. He's even there for her when the video goes viral and Nik's social media blows up–in a bad way. Nik knows that in the wilds of LA, a handsome doctor like Carlos can't be looking for anything serious, so she embarks on an epic rebound with him, filled with food, fun, and fantastic sex. But when their glorified hookups start breaking the rules, one of them has to be smart enough to put on the brakes…
---
Is there something else you would like to see on our shelves? Let us know! 
The following titles – and more – will be on the shelves of Hartford Public Library, beginning October 25*. If the title is not at your closest branch, place a hold and it will be delivered there for you. All our titles are in our catalog; you may search it at any time.
(Summaries from publishers)
---
*As usual, we are listing the new releases for the week. However, due to the conversion of our library system, it will be two extra days before we are able to put them on the shelves. We are also unable to place holds during this time.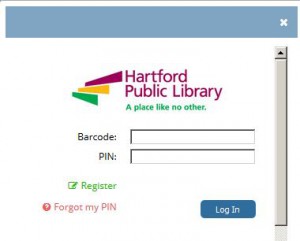 When the new system is live on Thursday, October 25, you will be able to go to the library's online catalog (it has no data as of Tuesday) to review your account as you've done in the past, and to place holds. A link at the top of the page for My Account will open a pop-up window, prompting you to enter your barcode and a PIN.
Your barcode has not changed. The PIN, which you may change after logging in, is initially set to "changeme" (it is not case sensitive). Some information about changing your PIN (and other features of the new system) may be found here. As always, you may also contact us directly, or visit in person, with questions.
And now, the books (without links this week because of the switch)…
Everyday Dorie: The Way I Cook by Dorie Greenspan
To the hundreds of thousands who follow her on Twitter, Instagram, and Facebook, Dorie Greenspan's food is powerfully cookable—her recipes instant classics. In Everyday Dorie, she invites readers into her kitchen to savor the dishes that she makes all the time, from Miso-Glazed Salmon to Lemon Goop.
What makes a "Dorie recipe"?
Each one has a small surprise that makes it special. Mustard and walnuts in the cheese puffs. Cherry tomatoes stuffed into red bell peppers and oven-charred. Cannellini beans in cod en papillote. The dishes are practical, made with common ingredients from the supermarket, farmers' market, or pantry, like Sweet Chili Chicken Thighs, which is both weeknight simple and fine enough for company, and Eton Mess, a beautifully casual dessert of crumbled meringue, fruit, and whipped cream. They are easygoing, providing swaps and substitutions. They invite mixing and matching. Many can be served as dinner, or as a side dish, or as an appetizer, or hot, cold, or room temperature. And every single one is like a best friend in the kitchen, full of Dorie's infectious love of cooking and her trademark hand-holding directions.
The Reckoning by John Grisham
October 1946, Clanton, Mississippi

Pete Banning was Clanton, Mississippi's favorite son—a decorated World War II hero, the patriarch of a prominent family, a farmer, father, neighbor, and a faithful member of the Methodist church. Then one cool October morning he rose early, drove into town, walked into the church, and calmly shot and killed his pastor and friend, the Reverend Dexter Bell. As if the murder weren't shocking enough, it was even more baffling that Pete's only statement about it—to the sheriff, to his lawyers, to the judge, to the jury, and to his family—was: "I have nothing to say." He was not afraid of death and was willing to take his motive to the grave.
In a major novel unlike anything he has written before, John Grisham takes us on an incredible journey, from the Jim Crow South to the jungles of the Philippines during World War II; from an insane asylum filled with secrets to the Clanton courtroom where Pete's defense attorney tries desperately to save him.
Reminiscent of the finest tradition of Southern Gothic storytelling, The Reckoning would not be complete without Grisham's signature layers of legal suspense, and he delivers on every page.
How the Internet Happened by Brian McCullough
The internet was never intended for you, opines Brian McCullough in this lively narrative of an era that utterly transformed everything we thought we knew about technology. In How the Internet Happened, he chronicles the whole fascinating story for the first time, beginning in a dusty Illinois basement in 1993, when a group of college kids set off a once-in-an-epoch revolution with what would become the first "dotcom."Depicting the lives of now-famous innovators like Netscape's Marc Andreessen and Facebook's Mark Zuckerberg, McCullough also reveals surprising quirks and unknown tales as he tracks both the technology and the culture around the internet's rise. Cinematic in detail and unprecedented in scope, the result both enlightens and informs as it draws back the curtain on the new rhythm of disruption and innovation the internet fostered, and helps to redefine an era that changed every part of our lives.
Friday Black by Nana Kwame Adjei-Brenyah
From the start of this extraordinary debut, Nana Kwame Adjei-Brenyah's writing will grab you, haunt you, enrage and invigorate you. By placing ordinary characters in extraordinary situations, Adjei-Brenyah reveals the violence, injustice, and painful absurdities that black men and women contend with every day in this country.
These stories tackle urgent instances of racism and cultural unrest, and explore the many ways we fight for humanity in an unforgiving world. In "The Finkelstein Five," Adjei-Brenyah gives us an unforgettable reckoning of the brutal prejudice of our justice system. In "Zimmer Land," we see a far-too-easy-to-believe imagining of racism as sport. And "Friday Black" and "How to Sell a Jacket as Told by Ice King" show the horrors of consumerism and the toll it takes on us all.
Entirely fresh in its style and perspective, and sure to appeal to fans of Colson Whitehead, Marlon James, and George Saunders, Friday Black confronts readers with a complicated, insistent, wrenching chorus of emotions, the final note of which, remarkably, is hope.
Shook One: Anxiety Playing Tricks on Me by Charlamagne Tha God
Being "shook" is more than a rap lyric for Charlamagne, it's his mission to overcome. While it may seem like he is ahead of the game and should have nothing to worry about, he is still plagued by anxieties—fear of being weak; fear of being a bad dad; fear of being a worse husband; and ultimately, fear of failure. Shook One chronicles his journey to beat back those fears and empowers you to no longer be held back from your potential.
Shook One details the ways anxiety has been a driving force in Charlamagne's life since childhood. For many years, he stressed over what he thought were personal shortcomings: being unpopular in school, potential rejection by women, being ugly, and worst of all, falling into the life of stagnation or crime that caught up so many of his friends and family in his hometown of Moncks Corner, South Carolina.
Even after achieving national prominence as a radio personality, Charlamagne still found himself paralyzed by thoughts that he wouldn't be able to take his career to the next level. But now, in Shook One, he is working through these problems with help from mentors, guests on his show, and therapy. He knows therapy and showing weakness are anxiety producing in the black community, but this is one of the reasons he wants to own his truth—to clear a path for others in hopes that they won't feel shame while dealing openly with their mental health.
Vendetta by Iris Johansen
With his dying breath, Carl Venable, head of the CIA task force on terrorism and Jude Brandon's final link to terrorist ringleader Max Huber, gives Brandon a mandate: keep his daughter, Rachel, safe at any cost. But Rachel Venable has a shocking, twisted past of her own, one that comes rushing back after her medical clinic in Guyana is attacked by Huber—the same man who murdered her father and kept her imprisoned for months.
Brandon and Catherine Ling, Rachel's longtime ally and fierce protector, are determined to keep Rachel out of danger, but she knows that it's impossible to stay hidden when Max Huber wants you dead.
As Rachel and Brandon race against the clock to bring Huber down before he can orchestrate a disaster that will lay waste to half the country, they also fight a growing attraction to each other – an attraction that could prove just as dangerous as Huber himself.
In this gripping, fast-paced novel from #1 New York Times bestselling author Iris Johansen, one thing is clear: everyone has a vendetta, and no one will rest until they get their revenge.
Library Book by Susan Orlean
On the morning of April 29, 1986, a fire alarm sounded in the Los Angeles Public Library. As the moments passed, the patrons and staff who had been cleared out of the building realized this was not the usual false alarm. As one fireman recounted later, "Once that first stack got going, it was Goodbye, Charlie." The fire was disastrous: It reached 2,000 degrees and burned for more than seven hours. By the time it was extinguished, it had consumed 400,000 books and damaged 700,000 more. Investigators descended on the scene, but over thirty years later, the mystery remains: Did someone purposefully set fire to the library—and if so, who?
Weaving her life-long love of books and reading with the fascinating history of libraries and the sometimes-eccentric characters who run them, award-winning journalist and New York Times bestselling author Susan Orlean presents a mesmerizing and uniquely compelling story as only she can. With her signature wit, insight, compassion, and talent for deep research, she investigates the legendary Los Angeles Public Library fire to showcase the larger, crucial role that libraries play in our lives. To truly understand what happens behind the stacks, Orlean visits the different departments of the LAPL, encountering an engaging cast of employees and patrons and experiencing alongside them the victories and struggles they face in today's climate. She also delves into the evolution of libraries across the country and around the world, from a metropolitan charitable initiative to a cornerstone of national identity. She reflects on her childhood experiences in libraries; studies arson and the long history of library fires; attempts to burn a copy of a book herself; and she re-examines the case of Harry Peak, the blond-haired actor long suspected of setting fire to the library over thirty years ago. Along the way, she reveals how these buildings provide much more than just books—and that they are needed now more than ever.
Filled with heart, passion, and unforgettable characters, The Library Book is classic Susan Orlean, and an homage to a beloved institution that remains a vital part of the heart, mind, and soul of our country and culture.
---
Is there something else you would like to see on our shelves? Let us know! 
The following titles – and more – will be on the shelves of Hartford Public Library, beginning October 16. If the title is not at your closest branch, place a hold and it will be delivered there for you. All our titles are in our catalog; you may search it at any time.
(Summaries from publishers)
---
Unsheltered by Barbara Kingsolver
The New York Times bestselling author of Flight Behavior, The Lacuna, and The Poisonwood Bible and recipient of numerous literary awards—including the National Humanities Medal, the Dayton Literary Peace Prize, and the Orange Prize—returns with a timely novel that interweaves past and present to explore the human capacity for resiliency and compassion in times of great upheaval.
How could two hardworking people do everything right in life, a woman asks, and end up destitute? Willa Knox and her husband followed all the rules as responsible parents and professionals, and have nothing to show for it but debts and an inherited brick house that is falling apart. The magazine where Willa worked has folded; the college where her husband had tenure has closed. Their dubious shelter is also the only option for a disabled father-in-law and an exasperating, free-spirited daughter. When the family's one success story, an Ivy-educated son, is uprooted by tragedy he seems likely to join them, with dark complications of his own.
In another time, a troubled husband and public servant asks, How can a man tell the truth, and be reviled for it? A science teacher with a passion for honest investigation, Thatcher Greenwood finds himself under siege: his employer forbids him to speak of the exciting work just published by Charles Darwin. His young bride and social-climbing mother-in-law bristle at the risk of scandal, and dismiss his worries that their elegant house is unsound. In a village ostensibly founded as a benevolent Utopia, Thatcher wants only to honor his duties, but his friendships with a woman scientist and a renegade newspaper editor threaten to draw him into a vendetta with the town's powerful men.
Unsheltered is the compulsively readable story of two families, in two centuries, who live at the corner of Sixth and Plum in Vineland, New Jersey, navigating what seems to be the end of the world as they know it. With history as their tantalizing canvas, these characters paint a startlingly relevant portrait of life in precarious times when the foundations of the past have failed to prepare us for the future.
Frederick Douglass: Prophet of Freedom by David W. Blight
As a young man Frederick Douglass (1818-1895) escaped from slavery in Baltimore, Maryland. He was fortunate to have been taught to read by his slave owner mistress, and he would go on to become one of the major literary figures of his time. He wrote three versions of his autobiography over the course of his lifetime and published his own newspaper. His very existence gave the lie to slave owners: with dignity and great intelligence he bore witness to the brutality of slavery.
Initially mentored by William Lloyd Garrison, Douglass spoke widely, often to large crowds, using his own story to condemn slavery. He broke with Garrison to become a political abolitionist, a Republican, and eventually a Lincoln supporter. By the Civil War and during Reconstruction, Douglass became the most famed and widely travelled orator in the nation. He denounced the premature end of Reconstruction and the emerging Jim Crow era. In his unique and eloquent voice, written and spoken, Douglass was a fierce critic of the United States as well as a radical patriot. He sometimes argued politically with younger African-Americans, but he never forsook either the Republican party or the cause of black civil and political rights.
In this remarkable biography, David Blight has drawn on new information held in a private collection that few other historian have consulted, as well as recently discovered issues of Douglass's newspapers. Blight tells the fascinating story of Douglass's two marriages and his complex extended family. Douglass was not only an astonishing man of words, but a thinker steeped in Biblical story and theology. There has not been a major biography of Douglass in a quarter century. David Blight's Frederick Douglass affords this important American the distinguished biography he deserves.
Heavy: An American Memoir by Kiese Laymon
Kiese Laymon is a fearless writer. In his essays, personal stories combine with piercing intellect to reflect both on the state of American society and on his experiences with abuse, which conjure conflicted feelings of shame, joy, confusion and humiliation. Laymon invites us to consider the consequences of growing up in a nation wholly obsessed with progress yet wholly disinterested in the messy work of reckoning with where we've been.
In Heavy, Laymon writes eloquently and honestly about growing up a hard-headed black son to a complicated and brilliant black mother in Jackson, Mississippi. From his early experiences of sexual violence, to his suspension from college, to his trek to New York as a young college professor, Laymon charts his complex relationship with his mother, grandmother, anorexia, obesity, sex, writing, and ultimately gambling. By attempting to name secrets and lies he and his mother spent a lifetime avoiding, Laymon asks himself, his mother, his nation, and us to confront the terrifying possibility that few in this nation actually know how to responsibly love, and even fewer want to live under the weight of actually becoming free.
A personal narrative that illuminates national failures, Heavy is defiant yet vulnerable, an insightful, often comical exploration of weight, identity, art, friendship, and family that begins with a confusing childhood—and continues through twenty-five years of haunting implosions and long reverberations.
In the Hurricane's Eye: The Genius of George Washington and the Victory at Yorktown by Nathaniel Philbrick
In the fall of 1780, after five frustrating years of war, George Washington had come to realize that the only way to defeat the British Empire was with the help of the French navy. But as he had learned after two years of trying, coordinating his army's movements with those of a fleet of warships based thousands of miles away was next to impossible. And then, on September 5, 1781, the impossible happened. Recognized today as one of the most important naval engagements in the history of the world, the Battle of the Chesapeake–fought without a single American ship–made the subsequent victory of the Americans at Yorktown a virtual inevitability.
In a narrative that moves from Washington's headquarters on the Hudson River, to the wooded hillside in North Carolina where Nathanael Greene fought Lord Cornwallis to a vicious draw, to Lafayette's brilliant series of maneuvers across Tidewater Virginia, Philbrick details the epic and suspenseful year through to its triumphant conclusion. A riveting and wide-ranging story, full of dramatic, unexpected turns, In the Hurricane's Eye reveals that the fate of the American Revolution depended, in the end, on Washington and the sea.
Christmas on the Island by Jenny Colgan
From the New York Times bestselling author of The Café by the Sea—whose novels are "an evocative, sweet treat" (JOJO MOYES)—comes this heartwarming holiday novel set on a charming Scottish island.
On the remote Scottish island of Mure, the Christmas season is stark, windy, and icy—yet incredibly festive and beautiful…
It's a time for getting cozy in front of whisky barrel wood fires, and enjoying a dram and a treacle pudding with the people you love—unless, of course, you've accidentally gotten pregnant by your ex-boss, and don't know how to tell him. In the season for peace and good cheer, will Flora find the nerve to reveal the truth to her nearest and dearest? Will her erstwhile co-parent Joel think she's the bearer of glad tidings—or is this Christmas going to be as bleak as the Highlands in midwinter?
Meanwhile Saif, a doctor and refugee from war-torn Syria is trying to enjoy his first western Christmas with his sons on this remote island where he's been granted asylum. His wife, however, is still missing, and her absence hangs over what should be a joyful celebration. Can the family possibly find comfort and joy without her?
Travel to the beautiful northern edge of the world and join the welcoming community of Mure for a Highland Christmas you'll never forget! And warm up your kitchen with bonus recipes for the Little Beach Street Bakery's seasonal shortbread, Lanark Blue Scones, and Black Buns.
Little Shop of Found Things by Paula Brackston
New York Times bestselling author of The Witch's Daughter Paula Brackston returns to her trademark blend of magic and romance guaranteed to enchant in The Little Shop of Found Things, the first book in a new continuing series.
An antique shop haunted by a ghost.
A silver treasure with an injustice in its story.
An adventure to the past she'll never forget.
Xanthe and her mother Flora leave London behind for a fresh start, taking over an antique shop in the historic town of Marlborough. Xanthe has always had an affinity with some of the antiques she finds. When she touches them, she can sense something of the past they come from and the stories they hold. When she has an intense connection to a beautiful silver chatelaine she has to know more.
It is while she's examining the chatelaine that she's transported back to the seventeenth century where it has its origins. She discovers there is an injustice in its history. The spirit that inhabits her new home confronts her and charges her with saving her daughter's life, threatening to take Flora's if she fails.
While Xanthe fights to save the girl amid the turbulent days of 1605, she meets architect Samuel Appleby. He may be the person who can help her succeed. He may also be the reason she can't bring herself to leave.
Trinity by Louisa Hall
J. Robert Oppenheimer was a brilliant scientist, a champion of liberal causes, and a complex and often contradictory character. He loyally protected his Communist friends, only to later betray them under questioning. He repeatedly lied about love affairs. And he defended the use of the atomic bomb he helped create, before ultimately lobbying against nuclear proliferation.
Through narratives that cross time and space, a set of characters bears witness to the life of Oppenheimer, from a secret service agent who tailed him in San Francisco, to the young lover of a colleague in Los Alamos, to a woman fleeing McCarthyism who knew him on St. John. As these men and women fall into the orbit of a brilliant but mercurial mind at work, all consider his complicated legacy while also uncovering deep and often unsettling truths about their own lives.
In this stunning, elliptical novel, Louisa Hall has crafted a breathtaking and explosive story about the ability of the human mind to believe what it wants, about public and private tragedy, and about power and guilt. Blending science with literature and fiction with biography, Trinity asks searing questions about what it means to truly know someone, and about the secrets we keep from the world and from ourselves.
A Well Behaved Woman: A Novel of the Vanderbilts by Therese Anne Fowler
Alva Smith, her southern family destitute after the Civil War, married into one of America's great Gilded Age dynasties: the newly wealthy but socially shunned Vanderbilts. Ignored by New York's old-money circles and determined to win respect, she designed and built nine mansions, hosted grand balls, and arranged for her daughter to marry a duke. But Alva also defied convention for women of her time, asserting power within her marriage and becoming a leader in the women's suffrage movement.
With a nod to Jane Austen and Edith Wharton, in A Well-Behaved Woman Therese Anne Fowler paints a glittering world of enormous wealth contrasted against desperate poverty, of social ambition and social scorn, of friendship and betrayal, and an unforgettable story of a remarkable woman. Meet Alva Smith Vanderbilt Belmont, living proof that history is made by those who know the rules―and how to break them.
Melmoth by Sarah Perry
For centuries, the mysterious dark-robed figure has roamed the globe, searching for those whose complicity and cowardice have fed into the rapids of history's darkest waters—and now, in Sarah Perry's breathtaking follow-up to The Essex Serpent, it is heading in our direction.
It has been years since Helen Franklin left England. In Prague, working as a translator, she has found a home of sorts—or, at least, refuge. That changes when her friend Karel discovers a mysterious letter in the library, a strange confession and a curious warning that speaks of Melmoth the Witness, a dark legend found in obscure fairy tales and antique village lore. As such superstition has it, Melmoth travels through the ages, dooming those she persuades to join her to a damnation of timeless, itinerant solitude. To Helen it all seems the stuff of unenlightened fantasy.
But, unaware, as she wanders the cobblestone streets Helen is being watched. And then Karel disappears. . . .
Consuming Fire by John Scalzi
The Interdependency―humanity's interstellar empire―is on the verge of collapse. The extra-dimensional conduit that makes travel between the stars possible is disappearing, leaving entire systems and human civilizations stranded.
Emperox Grayland II of the Interdependency is ready to take desperate measures to help ensure the survival of billions. But arrayed before her are those who believe the collapse of the Flow is a myth―or at the very least an opportunity to an ascension to power.
While Grayland prepares for disaster, others are prepare for a civil war. A war that will take place in the halls of power, the markets of business and the altars of worship as much as it will between spaceships and battlefields.
The Emperox and her allies are smart and resourceful, as are her enemies. Nothing about this will be easy… and all of humanity will be caught in its consuming fire.
Deck the Hounds by David Rosenfelt
This Christmas mystery, featuring criminal defense lawyer Andy Carpenter and his faithful golden retriever, Tara, showcases Rosenfelt's trademark humor and larger-than-life characters.
Reluctant lawyer Andy Carpenter doesn't usually stop to help others, but seeing a dog next to a homeless man inspires him to give the pair some money to help. It's just Andy's luck that things don't end there. Soon after Andy's encounter with them, man and dog are attacked in the middle of the night on the street. The dog defends its new owner, and the erstwhile attacker is bitten but escapes. But the dog is quarantined and the man, Don Carrigan, is heartbroken.
Andy's wife Laurie can't resist helping the duo after learning Andy has met them before… it's the Christmas season after all. In a matter of days Don and his dog Zoey are living above Andy's garage and become two new additions to the family. It's not until Andy accidentally gives away his guest's name during an interview that things go awry; turns out Don is wanted for a murder that happened two years ago. Don not only claims he's innocent, but that he had no idea that he was wanted for a crime he has no knowledge of in the first place. It's up to Andy to exonerate his new friend, if he doesn't get pulled into the quagmire first.
David Rosenfelt's signature wit, charm, and cleverness are back again in this most exciting installment yet.
Desperate Measures by Stuart Woods
Upon returning to the states from a European jaunt, Stone Barrington makes the acquaintance of a stunning woman who seems like she could be an ideal candidate to meet some of his professional–and personal–needs. Before long, though, Stone is put to the task of protecting his new hire when New York City is rocked by a series of disturbing crimes, and it looks as if she might be the next target.
In the city that never sleeps there's always a plot being hatched, and the only recourse is constant vigilance and a bit of luck. But if those defensive systems fail, Stone will have to go head-to-head against some of the most dastardly scum he's ever faced . . .
Lark! the Herald Angels Sing: A Meg Langslow Mystery by Donna Andrews
For four previous Christmases, New York Times bestselling author Donna Andrews has delighted readers with holiday mysteries, full of Christmas cheer and starring her quirky characters. Now she gives us another hilarious new adventure in her award-winning Meg Langslow series with Lark! The Herald Angels Sing.
It's Christmastime in Caerphilly and Meg, full of holiday spirit, is helping out with the town's festivities. While directing a nativity pageant and herding the children participating in it, she finds a surprise in the manger: a live baby.
A note from the mother, attached to the baby girl's clothes, says that it's time for her father to take care of her―and implicates Meg's brother, Rob, as the father. And while a DNA test can reveal whether there's any truth to the accusation, Rob's afraid the mere suspicion could derail his plan to propose to the woman he loves. Meg quickly realizes it's up to her to find the baby's real identity.
She soon discovers that the baby―named Lark according to the fateful note―may be connected to something much bigger. Something that eventually puts a growing number of Meg's friends and family in danger. And before long, Meg realizes she can't fix things single-handedly. Meanwhile, a war is brewing between Caerphilly and its arch-rival Clay County―and it's not a snowball fight. Can Meg bring everyone together in time for the holidays?
As in her previous Christmas mysteries, Andrews continues to write "firmly in the grand tradition of Agatha Christie's Christmas books" (Toronto Globe and Mail) with a book that will put cozy lovers everywhere in a holly jolly mood.
Ruth Bader Ginsburg: A Life by Jane Sherron de Hart
In this large, comprehensive, revelatory biography, Jane De Hart explores the central experiences that crucially shaped Ginsburg's passion for justice, her advocacy for gender equality, her meticulous jurisprudence: her desire to make We the People more united and our union more perfect. At the heart of her story and abiding beliefs—her Jewish background. Tikkun olam, the Hebrew injunction to "repair the world," with its profound meaning for a young girl who grew up during the Holocaust and World War II. We see the influence of her mother, Celia Amster Bader, whose intellect inspired her daughter's feminism, insisting that Ruth become independent, as she witnessed her mother coping with terminal cervical cancer (Celia died the day before Ruth, at seventeen, graduated from high school).
From Ruth's days as a baton twirler at Brooklyn's James Madison High School, to Cornell University, Harvard and Columbia Law Schools (first in her class), to being a law professor at Rutgers University (one of the few women in the field and fighting pay discrimination), hiding her second pregnancy so as not to risk losing her job; founding the Women's Rights Law Reporter, writing the brief for the first case that persuaded the Supreme Court to strike down a sex-discriminatory state law, then at Columbia (the law school's first tenured female professor); becoming the director of the women's rights project of the ACLU, persuading the Supreme Court in a series of decisions to ban laws that denied women full citizenship status with men.
Her years on the U.S. Court of Appeals for the District of Columbia Circuit, deciding cases the way she played golf, as she, left-handed, played with right-handed clubs—aiming left, swinging right, hitting down the middle. Her years on the Supreme Court . . .
A pioneering life and legal career whose profound mark on American jurisprudence, on American society, on our American character and spirit, will reverberate deep into the twenty-first century and beyond.
American Dialogue: The Founders and Us by Joseph J. Ellis
The story of history is a ceaseless conversation between past and present, and in American Dialogue Joseph J. Ellis focuses the conversation on the often-asked question "What would the Founding Fathers think?" He examines four of our most seminal historical figures through the prism of particular topics, using the perspective of the present to shed light on their views and, in turn, to make clear how their now centuries-old ideas illuminate the disturbing impasse of today's political conflicts. He discusses Jefferson and the issue of racism, Adams and the specter of economic inequality, Washington and American imperialism, Madison and the doctrine of original intent. Through these juxtapositions–and in his hallmark dramatic and compelling narrative voice–Ellis illuminates the obstacles and pitfalls paralyzing contemporary discussions of these fundamentally important issues.
Capitalism in America: A History by Alan Greenspan
From even the start of his fabled career, Alan Greenspan was duly famous for his deep understanding of even the most arcane corners of the American economy, and his restless curiosity to know even more. To the extent possible, he has made a science of understanding how the US economy works almost as a living organism–how it grows and changes, surges and stalls. He has made a particular study of the question of productivity growth, at the heart of which is the riddle of innovation. Where does innovation come from, and how does it spread through a society? And why do some eras see the fruits of innovation spread more democratically, and others, including our own, see the opposite?
In Capitalism in America, Greenspan distills a lifetime of grappling with these questions into a thrilling and profound master reckoning with the decisive drivers of the US economy over the course of its history. In partnership with the celebrated Economist journalist and historian Adrian Wooldridge, he unfolds a tale involving vast landscapes, titanic figures, triumphant breakthroughs, enlightenment ideals as well as terrible moral failings. Every crucial debate is here–from the role of slavery in the antebellum Southern economy to the real impact of FDR's New Deal to America's violent mood swings in its openness to global trade and its impact. But to read Capitalism in America is above all to be stirred deeply by the extraordinary productive energies unleashed by millions of ordinary Americans that have driven this country to unprecedented heights of power and prosperity.
At heart, the authors argue, America's genius has been its unique tolerance for the effects of creative destruction, the ceaseless churn of the old giving way to the new, driven by new people and new ideas. Often messy and painful, creative destruction has also lifted almost all Americans to standards of living unimaginable to even the wealthiest citizens of the world a few generations past. A sense of justice and human decency demands that those who bear the brunt of the pain of change be protected, but America has always accepted more pain for more gain, and its vaunted rise cannot otherwise be understood, or its challenges faced, without recognizing this legacy. For now, in our time, productivity growth has stalled again, stirring up the populist furies. There's no better moment to apply the lessons of history to the most pressing question we face, that of whether the United States will preserve its preeminence, or see its leadership pass to other, inevitably less democratic powers.
1619: Jamestown and the Foring of American Democracy by James Horn
Along the banks of the James River, Virginia, during an oppressively hot spell in the middle of summer 1619, two events occurred within a few weeks of each other that would profoundly shape the course of history. In the newly built church at Jamestown, the General Assembly–the first gathering of a representative governing body in America–came together. A few weeks later, a battered privateer entered the Chesapeake Bay carrying the first African slaves to land on mainland English America.
In 1619, historian James Horn sheds new light on the year that gave birth to the great paradox of our nation: slavery in the midst of freedom. This portentous year marked both the origin of the most important political development in American history, the rise of democracy, and the emergence of what would in time become one of the nation's greatest challenges: the corrosive legacy of racial inequality that has afflicted America since its beginning.
Fryderyk Chopin: A Life and Times by Alan Walker
Based on ten years of research and a vast cache of primary sources located in archives in Warsaw, Paris, London, New York, and Washington, D.C., Alan Walker's monumental Fryderyk Chopin: A Life and Times is the most comprehensive biography of the great Polish composer to appear in English in more than a century. Walker's work is a corrective biography, intended to dispel the many myths and legends that continue to surround Chopin. Fryderyk Chopinis an intimate look into a dramatic life; of particular focus are Chopin's childhood and youth in Poland, which are brought into line with the latest scholarly findings, and Chopin's romantic life with George Sand, with whom he lived for nine years.
Comprehensive and engaging, and written in highly readable prose, the biography wears its scholarship lightly: this is a book suited as much for the professional pianist as it is for the casual music lover. Just as he did in his definitive biography of Liszt, Walker illuminates Chopin and his music with unprecedented clarity in this magisterial biography, bringing to life one of the nineteenth century's most confounding, beloved, and legendary artists.
Gmorning, Gnight!: Little Pep Talks for You and Me by Lin-Manuel Miranda
Good morning. Do NOT get stuck in the comments section of life today. Make, do, create the things. Let others tussle it out. Vamos!
Before he inspired the world with Hamilton and was catapulted to international fame, Lin-Manuel Miranda was inspiring his Twitter followers with words of encouragement at the beginning and end of each day. He wrote these original sayings, aphorisms, and poetry for himself as much as for others. But as Miranda's audience grew, these messages took on a life on their own. Now Miranda has gathered the best of his daily greetings into a beautiful collection illustrated by acclaimed artist (and fellow Twitter favorite) Jonny Sun. Full of comfort and motivation, Gmorning, Gnight! is a touchstone for anyone who needs a quick lift.
A Mind Unraveled: A Memoir by Kurt Eichenwald
As a college freshman, Kurt Eichenwald awoke one night on the floor of his dorm room, confused and in pain. In the aftermath of that critical moment, his once-carefree life would be consumed by confrontations with medical incompetence, discrimination that almost cost him his education and employment, physical abuse, and dark moments when he contemplated suicide.
This is the story of one man's battle to pursue his dreams despite an often incapacitating brain disorder. From his early experiences of fear and denial to his exasperating search for treatment, Eichenwald provides a deeply candid account of his years facing this misunderstood and often stigmatized condition. He details his encounters with the doctors whose negligence could have killed him, but for the heroic actions of a brilliant neurologist and the family and friends who fought for him.
Many of Eichenwald's recollections are drawn from his diaries, vivid and painstakingly kept records that helped sharpen his skills as a journalist. He raises important questions about the nature of memory, the revelations of brain science, and the profound mysteries of human perception.
Ultimately, A Mind Unraveled is an inspirational story, one that chronicles how Eichenwald, faced often with his own mortality, transformed trauma into a guide for reaching the future he desired. Defying relentless threats to his emotional and physical well-being, he affirmed his decision to never give up, and in the process learned how to rise from the depths of despair to the heights of unimagined success.
Modern HERstory: Stories of Women and Nonbinary People Rewritting History by Blair Imani
With a radical and inclusive approach to history, Modern HERstory profiles and celebrates seventy women and nonbinary champions of progressive social change in a bold, colorful, illustrated format for all ages. Despite making huge contributions to the liberation movements of the last century and today, all of these trailblazers come from backgrounds and communities that are traditionally overlooked and under-celebrated: not just women, but people of color, queer people, trans people, disabled people, young people, and people of faith. Authored by rising star activist Blair Imani, Modern HERstory tells the important stories of the leaders and movements that are changing the world right here and right now–and will inspire you to do the same.
Every Breath by Nicholas Sparks
Hope Anderson is at a crossroads. At thirty-six, she's been dating her boyfriend, an orthopedic surgeon, for six years. With no wedding plans in sight, and her father recently diagnosed with ALS, she decides to use a week at her family's cottage in Sunset Beach, North Carolina, to ready the house for sale and mull over some difficult decisions about her future.
Tru Walls has never visited North Carolina but is summoned to Sunset Beach by a letter from a man claiming to be his father. A safari guide, born and raised in Zimbabwe, Tru hopes to unravel some of the mysteries surrounding his mother's early life and recapture memories lost with her death. When the two strangers cross paths, their connection is as electric as it is unfathomable . . . but in the immersive days that follow, their feelings for each other will give way to choices that pit family duty against personal happiness in devastating ways.Illuminating life's heartbreaking regrets and enduring hope, EVERY BREATH explores the many facets of love that lay claim to our deepest loyalties–while asking the question, How long can a dream survive?
---
Is there something else you would like to see on our shelves? Let us know! 
The following titles – and more – will be on the shelves of Hartford Public Library, beginning October 9. If the title is not at your closest branch, place a hold and it will be delivered there for you. All our titles are in our catalog; you may search it at any time.
(Summaries from book vendors)
---
The Next Person You Meet in Heaven by Mitch Albom
In this enchanting sequel to the number one bestseller The Five People You Meet in Heaven, Mitch Albom tells thestory of Eddie's heavenly reunion with Annie–the little girl he saved on earth–in an unforgettable novel of how our lives and losses intersect. Fifteen years ago, in Mitch Albom's beloved novel, The Five People You Meet in Heaven, theworld fell in love with Eddie, a grizzled war veteran- turned-amusement park mechanic who died saving the life of a young girl named Annie. Eddie's journey to heaven taught him that every life matters. Now, in this magical sequel, Mitch Albom reveals Annie's story. The accident that killed Eddie left an indelible mark on Annie. It took her left hand, which needed to be surgically reattached. Injured, scarred, and unable to remember why, Annie's life is forever changed by a guilt-ravaged mother who whisks her away from the world she knew. Bullied by her peers and haunted by something she cannot recall, Annie struggles to find acceptance as she grows. When, as a young woman, she reconnects with Paulo, her childhood love, she believes she has finally found happiness. As the novel opens, Annie is marrying Paulo. But when her wedding night day ends in an unimaginable accident, Annie finds herself on her own heavenly journey–and an inevitable reunion with Eddie, one of the five people who will show her how her life mattered in ways she could not have fathomed. Poignant and beautiful, filled with unexpected twists, The Next Person You Meet in Heaven reminds us that not only does every life matter,but that every ending is also a beginning–we only need to open our eyes to see it.
Winter in Paradise by Elin Hilderbrand
Irene Steele shares her idyllic life in a beautiful Iowa City Victorian house with a husband who loves her to sky-writing, sentimental extremes. But as she rings in the new year one cold and snowy night, everything she thought she knew falls to pieces with a shocking phone call: her beloved husband, away on business, has been killed in a plane crash. Before Irene can even process the news, she must first confront the perplexing details of her husband's death on the distant Caribbean island of St. John.
After Irene and her sons arrive at this faraway paradise, they make yet another shocking discovery: her husband had been living a secret life. As Irene untangles a web of intrigue and deceit, and as she and her sons find themselves drawn into the vibrant island culture, they have to face the truth about their family, and about their own futures.
Rich with the lush beauty of the tropics and the drama, romance, and intrigue only Elin Hilderbrand can deliver, Winter in Paradise is a truly transporting novel, and the exciting start to a new series.
City of Light: The transformation of Paris by Rupert Christiansen
In 1853, French emperor Louis Napoleon inaugurated a vast and ambitious program of public works in Paris, directed by Georges-Eugène Haussmann, the prefect of the Seine. Haussmann transformed the old medieval city of squalid slums and disease-ridden alleyways into a "City of Light" characterized by wide boulevards, apartment blocks, parks, squares and public monuments, new rail stations and department stores, and a new system of public sanitation. City of Light charts this fifteen-year project of urban renewal which–despite the interruptions of war, revolution, corruption, and bankruptcy–set a template for nineteenth and early twentieth-century urban planning and created the enduring landscape of modern Paris now so famous around the globe.
Lively and engaging, City of Light is a book for anyone who wants to know how Paris became Paris.
The Game: Harvard, Yale, and America in 1968 by George Howe Colt
On November 23, 1968, near the end of a turbulent and memorable year, there was a football game that would also prove turbulent and memorable: the season-ending clash between Harvard and Yale. Both teams entered undefeated and, technically at least, came out undefeated. The final score was 29-29.
To some of the players on the field, it was a triumph; to others a tragedy. And to many, the reasons had as much to do with one side's miraculous comeback in the game's final 42 seconds as it did with the months that preceded it, months that witnessed the assassinations of Martin Luther King and Robert F. Kennedy, police brutality at the Democratic National Convention, inner-city riots, campus takeovers, and, looming over everything, the war in Vietnam.
George Howe Colt's The Game is the story of that iconic American year, as seen through the young men who lived it and were changed by it. One player had recently returned from eight months under fire in Vietnam. Two were members of the radical antiwar group SDS. There was an all-American football hero whose nickname was "God." There was one NFL prospect who quit to devote his time to black altruism, another who went on to be Pro-Bowler Calvin Hill. There was a postal clerk's son who worried about fitting in with the preppies, and a wealthy WASP eager to prove he could handle the blue-collar kids' hits. There was a guard named Tommy Lee Jones, and fullback who dated a young Meryl Streep. They came from every class and background, but played side by side and together forged a moment of startling grace in the midst of the storm.
Vivid, lively, and constantly surprising, this magnificent and intimate work of history is the story of ordinary people in an extraordinary time, and of a country facing issues that we continue to wrestle with to this day.
Presidents of War by Michael Beschloss
Ten years in the research and writing, Presidents of War is a fresh, magisterial, intimate look at a procession of American leaders as they took the nation into conflict and mobilized their country for victory. It brings us into the room as they make the most difficult decisions that face any President, at times sending hundreds of thousands of American men and women to their deaths.
From James Madison and the War of 1812 to recent times, we see them struggling with Congress, the courts, the press, their own advisors and antiwar protesters; seeking comfort from their spouses, families and friends; and dropping to their knees in prayer. We come to understand how these Presidents were able to withstand the pressures of war—both physically and emotionally—or were broken by them.
Beschloss's interviews with surviving participants in the drama and his findings in original letters, diaries, once-classified national security documents, and other sources help him to tell this story in a way it has not been told before. Presidents of War combines the sense of being there with the overarching context of two centuries of American history. This important book shows how far we have traveled from the time of our Founders, who tried to constrain presidential power, to our modern day, when a single leader has the potential to launch nuclear weapons that can destroy much of the human race.
The Clockmaker's Daughter by Kate Morton
My real name, no one remembers.
The truth about that summer, no one else knows.
In the summer of 1862, a group of young artists led by the passionate and talented Edward Radcliffe descends upon Birchwood Manor on the banks of the Upper Thames. Their plan: to spend a secluded summer month in a haze of inspiration and creativity. But by the time their stay is over, one woman has been shot dead while another has disappeared; a priceless heirloom is missing; and Edward Radcliffe's life is in ruins.
Over one hundred and fifty years later, Elodie Winslow, a young archivist in London, uncovers a leather satchel containing two seemingly unrelated items: a sepia photograph of an arresting-looking woman in Victorian clothing, and an artist's sketchbook containing the drawing of a twin-gabled house on the bend of a river.
Why does Birchwood Manor feel so familiar to Elodie? And who is the beautiful woman in the photograph? Will she ever give up her secrets?
Told by multiple voices across time, The Clockmaker's Daughter is a story of murder, mystery, and thievery, of art, love, and loss. And flowing through its pages like a river, is the voice of a woman who stands outside time, whose name has been forgotten by history, but who has watched it all unfold: Birdie Bell, the clockmaker's daughter.
Holy Ghost by John Sandford
Pinion, Minnesota: a metropolis of all of seven hundred souls, for which the word "moribund" might have been invented. Nothing ever happened there and nothing ever would–until the mayor of sorts (campaign slogan: "I'll Do What I Can") and a buddy come up with a scheme to put Pinion on the map. They'd heard of a place where a floating image of the Virgin Mary had turned the whole town into a shrine, attracting thousands of pilgrims. And all those pilgrims needed food, shelter, all kinds of crazy things, right? They'd all get rich! What could go wrong?
When the dead body shows up, they find out, and that's only the beginning of their troubles–and Virgil Flowers'–as they are all about to discover all too soon.
The following titles – and more – will be on the shelves of Hartford Public Library, beginning October 2. If the title is not at your closest branch, place a hold and it will be delivered there for you. All our titles are in our catalog; you may search it at any time.
(Summaries from book vendors)
---
Taking the Arrow Out of the Heart by Alice Walker
Presented in both English and Spanish, Alice Walker shares a timely collection of nearly seventy works of passionate and powerful poetry that bears witness to our troubled times, while also chronicling a life well-lived. From poems of painful self-inquiry, to celebrating the simple beauty of baking frittatas, Walker offers us a window into her magical, at times difficult, and liberating world of activism, love, hope and, above all, gratitude. Whether she's urging us to preserve an urban paradise or behold the delicate necessity of beauty to the spirit, Walker encourages us to honor the divine that lives inside all of us and brings her legendary free verse to the page once again, demonstrating that she remains a revolutionary poet and an inspiration to generations of fans.
Alaskan Holiday by Debbie Macomber
Before beginning her dream job as sous chef in one of Seattle's hottest new restaurants, Josie Avery takes a summer position cooking at a lakeside lodge in the remote Alaskan town of Ponder. Josie falls for the rustic charms of the local community—including Jack Corcoran, the crotchety keeper of Ponder's famed sourdough starter, and, in particular, the quiet and intense Palmer Saxon, a famed master swordsmith.
Josie and Palmer become close during the long Alaskan summer days, but Josie knows that, come fall, she'll be returning to reality and the career she's worked so hard for. Palmer, on the other hand, would like nothing better than to make Josie his wife and to keep her in Ponder. But Josie can't imagine abandoning her mother back in the Emerald City and sacrificing her career to stay in this isolated town—not even for a man she's quickly coming to love.
Fate has other plans. Josie misses the last boat out of town before winter sets in, stranding her in Ponder and putting her dream job at risk. As the holidays approach, Josie and Palmer must grapple with the complications that arise when dreams confront reality, and the Christmas magic that can happen when they put their faith in love.
Debbie Macomber is at her best in this beautiful holiday story about the far journeys we travel to find a place to call home.
Mad Scenes and Exit Arias: The Death of the New York City Opera and the Future of Opera in America by Heidi Waleson
In October 2013, the arts world was rocked by the news that the New York City Opera–"the people's opera"–had finally succumbed to financial hardship after 70 years in operation. The company had been a fixture on the national opera scene–as the populist antithesis of the grand Metropolitan Opera, a nurturing home for young American talent, and a place where new, lively ideas shook up a venerable art form. But NYCO's demise represented more than the loss of a cherished organization: it was a harbinger of massive upheaval in the performing arts–and a warning about how cultural institutions would need to change in order to survive.
Drawing on extensive research and reporting, Heidi Waleson, one of the foremost American opera critics, recounts the history of this scrappy company and reveals how, from the beginning, it precariously balanced an ambitious artistic program on fragile financial supports. Waleson also looks forward and considers some better-managed, more visionary opera companies that have taken City Opera's lessons to heart.
Above all, Mad Scenes and Exit Arias is a story of money, ego, changes in institutional identity, competing forces of populism and elitism, and the ongoing debate about the role of the arts in society. It serves as a detailed case study not only for an American arts organization, but also for the sustainability and management of nonprofit organizations across the country.
For Colored Girls Who Have Considered Politics by Donna Brazile et al
The lives of black women in American politics are remarkably absent from the shelves of bookstores and libraries. For Colored Girls Who Have Considered Politics is a sweeping view of American history from the vantage points of four women who have lived and worked behind the scenes in politics for over thirty years—Donna Brazile, Yolanda Caraway, Leah Daughtry, and Minyon Moore—a group of women who call themselves The Colored Girls. Like many people who have spent their careers in public service, they view their lives in four-year waves where presidential campaigns and elections have been common threads. For most of the Colored Girls, their story starts with Jesse Jackson's first campaign for president. From there, they went on to work on the presidential campaigns of Walter Mondale, Michael Dukakis, Bill Clinton, Al Gore, Barack Obama and Hillary Rodham Clinton.
Over the years, they've filled many roles: in the corporate world, on campaigns, in unions, in churches, in their own businesses and in the White House. Through all of this, they've worked with those who have shaped our country's history—US Presidents such as Bill Clinton and Barack Obama, well-known political figures such as Terry McAuliffe and Howard Dean, and legendary activists and historical figures such as Jesse Jackson, Coretta Scott King, and Betty Shabazz.
For Colored Girls Who Have Considered Politics is filled with personal stories that bring to life heroic figures we all know and introduce us to some of those who've worked behind the scenes but are still hidden. Whatever their perch, the Colored Girls are always focused on the larger goal of "hurrying history" so that every American — regardless of race, gender or religious background — can have a seat at the table. This is their story.
Blood Communion: A Tale of Prince Lestat by Anne Rice
In this spellbinding novel, Lestat, rebel outlaw, addresses the tribe of vampires, directly, intimately, passionately, and tells the mesmerizing story of the formation of the Blood Communion and how he became Prince of the vampire world, the true ruler of this vast realm, and how his vision for all the Children of the Universe to thrive as one, came to be.
The tale spills from Lestat's heart, as he speaks first of his new existence as reigning monarch–and then of his fierce battle of wits and words with the mysterious Rhoshamandes, proud Child of the Millennia, reviled outcast for his senseless slaughter of the legendary ancient vampire Maharet, avowed enemy of Queen Akasha; Rhoshamandes, a demon spirit who refuses to live in harmony at the Court of Prince Lestat and threatens all that Lestat has dreamt of.
As the tale unfolds, Lestat takes us from the towers and battlements of his ancestral castle in the snow-covered mountains of France to the verdant wilds of lush Louisiana with its lingering fragrances of magnolias and night jasmine; from the far reaches of the Pacific's untouched islands to the 18th-century city of St. Petersburg and the court of the Empress Catherine . . .
The Dead Ringer by M.C. Beaton
New York Times bestseller M. C. Beaton's cranky, crafty Agatha Raisin—now the star of a hit T.V. show—is back on the case again in The Dead Ringer.
The idyllic Cotswolds village of Thirk Magna is best known for the medieval church of St. Ethelred and its bells, which are the pride and glory of the whole community.
As the bell-ringers get ready for the visit of the dashing Bishop Peter Salver-Hinkley, the whole village is thrown into a frenzy. Meanwhile, Agatha convinces one of the bell-ringers, the charming lawyer Julian Brody, to hire her to investigate the mystery of the Bishop's ex-fiancée: a local heiress, Jennifer Toynby, who went missing years ago and whose body was never found…
Meanwhile, the bodies in the village just keep on piling up: the corpse of Larry Jensen, a local policeman, is discovered in the crypt. Millicent Dupin, one of a pair of bell-ringing identical twins, is murdered near the church. And Terry Fletcher, a journalist and (briefly) Agatha's lover, is found dead in her sitting room! Agatha widens her investigation and very soon her main suspect is the handsome Bishop himself. But could he really be behind this series of violent killings, or is it someone who wants to bring him—and his reputation—down?
The Greatest Love Story Ever Told: An Oral History by Megan Mullally and Nick Offerman
The year: 2000. The setting: Los Angeles. A gorgeous virtuoso of an actress agreed to star in a random play, and a basement-dwelling scenic carpenter said he would assay a supporting role in the selfsame pageant. At the first rehearsal she surveyed her fellow cast members, determining if any of the men might qualify to provide her with a satisfying fling. Her gaze fell upon the carpenter, and like a bolt of lightning the thought struck her: no dice. Moving on.
Yet, unbeknownst to our protagonists, Cupid had merely set down his bow and picked up a rocket launcher . . . that fired a love rocket (not a euphemism). The players were Megan Mullally and Nick Offerman, and the resulting romance, once ignited, was . . . epic. Beyond epic. It resulted in a coupling that has endured to this day; a sizzling, perpetual tryst that has captivated the world with its kindness, athleticism, astonishingly low-brow humor, and true (fire emoji) passion.
How did they do it? They came from completely different families, ignored a significant age difference, and were separated by the gulf of several social strata. Megan loved books and art history; Nick loved hammers. But much more than these seemingly unsurpassable obstacles were the values they held in common: respect, decency, the ability to mention genitalia in almost any context, and an abiding obsession with the songs of Tom Waits.
Eighteen years later, they're still very much in love and have finally decided to reveal the philosophical mountains they have conquered, the lessons they've learned, and the myriad jigsaw puzzles they've completed. Presented as an oral history in a series of conversations between the couple, the book features anecdotes, hijinks, photos, and a veritable grab bag of tomfoolery. This is not only the intoxicating book that Mullally's and Offerman's fans have been waiting for, it might just hold the solution to the greatest threat facing our modern world: the single life.
Under My Skin by Lisa Unger
What if the nightmares are actually memories?
It's been a year since Poppy's husband, Jack, was brutally murdered during his morning run through Manhattan's Riverside Park. In the immediate aftermath, Poppy spiraled into an oblivion of grief, disappearing for several days only to turn up ragged and confused wearing a tight red dress she didn't recognize. What happened to Poppy during those lost days? And more importantly, what happened to Jack?
The case was never solved, and Poppy has finally begun to move on. But those lost days have never stopped haunting her. Poppy starts having nightmares and blackouts—there are periods of time she can't remember, and she's unable to tell the difference between what is real and what she's imagining. When she begins to sense that someone is following her, Poppy is plunged into a game of cat and mouse, determined to unravel the mystery around her husband's death. But can she handle the truth about what really happened?
Anne Frank's Diary: The Graphic Adaptation
A timeless story rediscovered by each new generation, The Diary of a Young Girl stands without peer. For both young readers and adults it continues to capture the remarkable spirit of Anne Frank, who for a time survived the worst horror the modern world has seen—and who remained triumphantly and heartbreakingly human throughout her ordeal.
Adapted by Ari Folman, illustrated by David Polonsky, and authorized by the Anne Frank Foundation in Basel, this is the first graphic edition of The Diary and includes extensive quotation directly from the definitive edition. It remains faithful to the original, while the stunning illustrations interpret and add layers of visual meaning and immediacy to this classic work of Holocaust literature.
Virgil Wander by Leif Enger
Midwestern movie house owner Virgil Wander is "cruising along at medium altitude" when his car flies off the road into icy Lake Superior. Virgil survives but his language and memory are altered and he emerges into a world no longer familiar to him. Awakening in this new life, Virgil begins to piece together his personal history and the lore of his broken town, with the help of a cast of affable and curious locals—from Rune, a twinkling, pipe-smoking, kite-flying stranger investigating the mystery of his disappeared son; to Nadine, the reserved, enchanting wife of the vanished man, to Tom, a journalist and Virgil's oldest friend; and various members of the Pea family who must confront tragedies of their own. Into this community returns a shimmering prodigal son who may hold the key to reviving their town.
With intelligent humor and captivating whimsy, Leif Enger conjures a remarkable portrait of a region and its residents, who, for reasons of choice or circumstance, never made it out of their defunct industrial district. Carried aloft by quotidian pleasures including movies, fishing, necking in parked cars, playing baseball and falling in love, Virgil Wander is a swift, full journey into the heart and heartache of an often overlooked American Upper Midwest by a "formidably gifted" (Chicago Tribune) master storyteller.
---
Is there something else you would like to see on our shelves? Let us know! 
The following titles – and more – will be on the shelves of Hartford Public Library, beginning September 25. If the title is not at your closest branch, place a hold and it will be delivered there for you. All our titles are in our catalog; you may search it at any time.
(Summaries from book vendors)
---
The King and the Catholics: England, Ireland, and the Fight for Religious Freedom, 1780-1829 by Antonia Fraser
In the summer of 1780, mob violence swept through London. Nearly one thousand people were killed, looting was widespread, and torch-bearing protestors marched on the Prime Minister's residence at 10 Downing Street. These were the Gordon Riots: the worst civil disturbance in British history, triggered by an act of Parliament designed to loosen two centuries of systemic oppression of Catholics in the British Isles. While many London Catholics saw their homes ransacked and chapels desecrated, the riots marked a crucial turning point in their fight to return to public life.
Over the next fifty years, factions battled one another to reform the laws of the land: wealthy English Catholics yearned to rejoin the political elite; the protestant aristocracy in Ireland feared an empowered Catholic populace; and the priesthood coveted old authority that royal decree had forbidden. Kings George III and George IV stubbornly refused to address the "Catholic Question" even when pressed by their prime ministers–governments fell over it–and events in America and Europe made many skeptical of disrupting the social order. But in 1829, through the dogged work of charismatic Irish lawyer Daniel O'Connell and with the support of the Duke of Wellington, the Roman Catholic Relief Act finally passed. It was a watershed moment, opening the door to future social reform and the radical transformation of the Victorian age.
The King and the Catholics is a gripping, character-driven example of narrative history at its best. It is also a distant mirror of our own times, reflecting the dire consequences of state-sanctioned intolerance and showing how collective action and the political process can triumph over wrongheaded legislation.
Doughnuts: 90 Simple and Delicious Recipes to Make at Home by Lara Ferroni
There's nothing quite like a fresh doughnut! With instructions written for home cooks, this book makes it easy to create doughnuts in your own kitchen.
Be prepared to be tempted by favorite classics like old-fashioned sour cream, maple-bacon bars, or red velvet, and new delights such as pineapple fritters, dulce de leche, and rainbow cake. There are also variations for vegan and gluten-free versions in this expanded edition, now with 30 new recipes. Your family and friends will not be disappointed!
The Three Escapes of Hannah Arendt: A Tyranny of Truth by Ken Krimstein
One of the greatest philosophers of the twentieth century and a hero of political thought, the largely unsung and often misunderstood Hannah Arendt is best known for her landmark 1951 book on openness in political life, The Origins of Totalitarianism, which, with its powerful and timely lessons for today, has become newly relevant.
She led an extraordinary life. This was a woman who endured Nazi persecution firsthand, survived harrowing "escapes" from country to country in Europe, and befriended such luminaries as Walter Benjamin and Mary McCarthy, in a world inhabited by everyone from Marc Chagall and Marlene Dietrich to Albert Einstein and Sigmund Freud. A woman who finally had to give up her unique genius for philosophy, and her love of a very compromised man–the philosopher and Nazi-sympathizer Martin Heidegger–for what she called "love of the world."
Compassionate and enlightening, playful and page-turning, New Yorker cartoonist Ken Krimstein's The Three Escapes of Hannah Arendt is a strikingly illustrated portrait of a complex, controversial, deeply flawed, and irrefutably courageous woman whose intelligence and "virulent truth telling" led her to breathtaking insights into the human condition, and whose experience continues to shine a light on how to live as an individual and a public citizen in troubled times.
The New Essentials Cookbook: A Modern Guide to Better Cooking by America's Test Kitchen
We've made improvements to well-loved dishes by incorporating innovative techniques in recipes such as Butter-Basted Rib-Eye Steak and added modern classics such as Vegetable Bibimbap and Olive Oil-Yogurt Bundt Cake.
In this book, you'll find the perfect roast chicken and a killer banana bread but also a Turkish-inspired tomato soup, luscious Chinese braised short ribs, and a set of wholesome grain bowls. A chapter on weeknight dinners offers smart paths to great flavor–from Bucatini with Peas, Kale, and Pancetta that cooks in one pot to a pizza that bakes in a skillet–including plenty of vegetarian options. Other chapters turn up the volume on breakfast and dessert standbys; try the 100 Percent Whole-Wheat Pancakes and Brown Sugar Cookies and you may never go back to the regular versions. We'll also help you pull off your next–or even your first!–dinner party with recipes guaranteed to impress (and to work), such as Braised Lamb Shanks with Bell Peppers and Harissa, Miso-Marinated Salmon, and Roasted Zucchini and Eggplant Lasagna.
Most of us–not just newbies–could stand to bone up on certain culinary basics, and our methods may surprise even more experienced cooks, from seeding fresh chiles (we use a measuring spoon) to hulling strawberries (a plastic straw works well). And that's just the tip of the iceberg of what these recipes teach. You'll discover how to "reverse sear" thick pork chops so they turn out juicy all the way through, grind meat in a food processor for the ultimate burger, and shape fresh corn tortillas without a tortilla press or rolling pin.
As you progress through this book, you will also gain a deeper understanding of ingredients, better ­techniques, and the secrets we use in the test kitchen via sidebars called "Think Like a Cook," which offers insights that can help in your larger culinary life.
Rap Dad: A Story of Family and the Subculture That Shaped a Generation by Juan Vidal
Just as his music career was taking off, Juan Vidal received life-changing news: he'd soon be a father. Throughout his life, neglectful men were the rule—his own dad struggled with drug addiction and infidelity—a cycle that, inevitably, wrought Vidal with insecurity. At age twenty-six, with only a bare grip on life, what lessons could he possibly offer a kid? Determined to alter the course for his child, Vidal did what he'd always done when confronted with life's challenges. He turned to the counterculture.
"The counterculture took the place of a father I could no longer touch. Since things like school and church couldn't get through to me, I was being trained up outside of organized institutions. What I gravitated to were these movements that not only felt redeeming, but also freeing. They were almost everything I needed."
In Rap Dad, the musician-turned-journalist takes a thoughtful and inventive approach to exploring identity and examining how we view fatherhood in a modern context. To root out the source of his fears around parenting, Vidal revisits the flash points of his juvenescence, a feat that transports him, a first-generation American born to Colombian parents, back to the drug-fueled streets of 1980s–90s Miami. It's during those pivotal years that he's drawn to skateboarding, graffiti, and the music of rebellion: hip-hop. As he looks to the past for answers, he infuses his personal story with rap lyrics and interviews with some of pop culture's most compelling voices—plenty of whom have proven to be some of society's best, albeit nontraditional, dads. Along the way, Vidal confronts the unfair stereotypes that taint urban men—especially Black and Latino men—in today's society.
An illuminating journey of discovery, Rap Dad is a striking portrait of modern fatherhood that is as much political as it is entertaining, personal as it is representative, and challenging as it is revealing.
Ninth Street Women: Lee Krasner, Elaine De Kooning, Grace Hartigan, Joan Mitchell, and Helen Frankenthaler: Five Painters and the Movement That Changed Modern Art by Mary Gabriel
Set amid the most turbulent social and political period of modern times, Ninth Street Women is the impassioned, wild, sometimes tragic, always exhilarating chronicle of five women who dared to enter the male-dominated world of twentieth-century abstract painting–not as muses but as artists. From their cold-water lofts, where they worked, drank, fought, and loved, these pioneers burst open the door to the art world for themselves and countless others to come.
Gutsy and indomitable, Lee Krasner was a hell-raising leader among artists long before she became part of the modern art world's first celebrity couple by marrying Jackson Pollock. Elaine de Kooning, whose brilliant mind and peerless charm made her the emotional center of the New York School, used her work and words to build a bridge between the avant-garde and a public that scorned abstract art as a hoax. Grace Hartigan fearlessly abandoned life as a New Jersey housewife and mother to achieve stardom as one of the boldest painters of her generation. Joan Mitchell, whose notoriously tough exterior shielded a vulnerable artist within, escaped a privileged but emotionally damaging Chicago childhood to translate her fierce vision into magnificent canvases. And Helen Frankenthaler, the beautiful daughter of a prominent New York family, chose the difficult path of the creative life. Her gamble paid off: At twenty-three she created a work so original it launched a new school of painting.
These women changed American art and society, tearing up the prevailing social code and replacing it with a doctrine of liberation. In Ninth Street Women, acclaimed author Mary Gabriel tells a remarkable and inspiring story of the power of art and artists in shaping not just postwar America but the future.
Transcription by Kate Atkinson
In 1940, eighteen-year old Juliet Armstrong is reluctantly recruited into the world of espionage. Sent to an obscure department of MI5 tasked with monitoring the comings and goings of British Fascist sympathizers, she discovers the work to be by turns both tedious and terrifying. But after the war has ended, she presumes the events of those years have been relegated to the past forever.
Ten years later, now a radio producer at the BBC, Juliet is unexpectedly confronted by figures from her past. A different war is being fought now, on a different battleground, but Juliet finds herself once more under threat. A bill of reckoning is due, and she finally begins to realize that there is no action without consequence.
Transcription is a work of rare depth and texture, a bravura modern novel of extraordinary power, wit and empathy. It is a triumphant work of fiction from one of the best writers of our time.
Bury the Lead by Archer Mayor
Joe Gunther and the Vermont Bureau of Investigation tackle a murder and arson case that may be related to an Ebola outbreak and is further complicated by limited evidence and unclear motives.
---
Is there something else you would like to see on our shelves? Let us know! 
The following titles – and more – will be on the shelves of Hartford Public Library, beginning September 18. If the title is not at your closest branch, place a hold and it will be delivered there for you. All our titles are in our catalog; you may search it at any time.
(Summaries from book vendors)
---
Some technical difficulties this week, but without further ado…
Empowered Boundaries:: Speaking Truth, Setting Boundaries, and Inspiring Social Change  by Cristien Storm
Explaining power and privilege and the links between individual safety and community safety, Cristien Storm shows readers how to set emotional boundaries that build vibrant social movements and a better world for all. As there have been increases in violence against women, people of color, immigrants, and LGBTQI-identified people, there has been a corresponding demand for individual and community self-defense, boundary setting, and bystander trainings. Boundary setting can be used not just as a means for personal safety but as form of solidarity, resistance, and inspiration.
From saying no to a boss who always asks you to work late, to setting a boundary with a loved one, to navigating an uncomfortable situation at the bus stop, Cristien Storm offers a new approach to verbal boundary setting that is accessible for all bodies and identities. Practical in scope, the book includes tools, tips, and strategies from Storm's decades of experience leading boundary-setting workshops. Grounded in resiliency and trauma-informed theory, Storm pays particular attention to the experiences of women, people of color, immigrants, and LQBTQI-identified people, making this necessary reading for anyone looking to create healthier relationships and build stronger communities.
American Prison: A Reporter's Undercover Journey into the Business of Punishment by Shane Bauer
In 2014, Shane Bauer was hired for $9 an hour to work as an entry-level prison guard at a private prison in Winnfield, Louisiana. An award-winning investigative journalist, he used his real name; there was no meaningful background check. Four months later, his employment came to an abrupt end. But he had seen enough, and in short order he wrote an exposé about his experiences that won a National Magazine Award and became the most-read feature in the history of the magazine Mother Jones. Still, there was much more that he needed to say. In American Prison, Bauer weaves a much deeper reckoning with his experiences together with a thoroughly researched history of for-profit prisons in America from their origins in the decades before the Civil War. For, as he soon realized, we can't understand the cruelty of our current system and its place in the larger story of mass incarceration without understanding where it came from. Private prisons became entrenched in the South as part of a systemic effort to keep the African-American labor force in place in the aftermath of slavery, and the echoes of these shameful origins are with us still.
The private prison system is deliberately unaccountable to public scrutiny. Private prisons are not incentivized to tend to the health of their inmates, or to feed them well, or to attract and retain a highly-trained prison staff. Though Bauer befriends some of his colleagues and sympathizes with their plight, the chronic dysfunction of their lives only adds to the prison's sense of chaos. To his horror, Bauer finds himself becoming crueler and more aggressive the longer he works in the prison, and he is far from alone.
A blistering indictment of the private prison system, and the powerful forces that drive it, American Prison is a necessary human document about the true face of justice in America.
Sea Prayer by Khaled Hosseini
A short, powerful, illustrated book written by beloved novelist Khaled Hosseini in response to the current refugee crisis, Sea Prayer is composed in the form of a letter, from a father to his son, on the eve of their journey. Watching over his sleeping son, the father reflects on the dangerous sea-crossing that lies before them. It is also a vivid portrait of their life in Homs, Syria, before the war, and of that city's swift transformation from a home into a deadly war zone.
Impelled to write this story by the haunting image of young Alan Kurdi, the three-year-old Syrian boy whose body washed upon the beach in Turkey in September 2015, Hosseini hopes to pay tribute to the millions of families, like Kurdi's, who have been splintered and forced from home by war and persecution, and he will donate author proceeds from this book to the UNHCR (the UN Refugee Agency) and The Khaled Hosseini Foundation to help fund lifesaving relief efforts to help refugees around the globe.
Khaled Hosseini is one of the most widely read writers in the world, with more than fifty-five million copies of his novels sold worldwide in more than seventy countries. Hosseini is also a Goodwill Envoy to the UNHCR, and the founder of The Khaled Hosseini Foundation, a nonprofit that provides humanitarian assistance to the people of Afghanistan.
Black Flags, Blue Waters: The Epic History of America's Most Notorious Pirates by Eric Jay Dolan
Set against the backdrop of the Age of Exploration, Black Flags, Blue Waters reveals the dramatic and surprising history of American piracy's "Golden Age"—spanning the late 1600s through the early 1700s—when lawless pirates plied the coastal waters of North America and beyond. Best-selling author Eric Jay Dolin illustrates how American colonists at first supported these outrageous pirates in an early display of solidarity against the Crown, and then violently opposed them. Through engrossing episodes of roguish glamour and extreme brutality, Dolin depicts the star pirates of this period, among them towering Blackbeard, ill-fated Captain Kidd, and sadistic Edward Low, who delighted in torturing his prey. Also brilliantly detailed are the pirates' manifold enemies, including colonial governor John Winthrop, evangelist Cotton Mather, and young Benjamin Franklin. Upending popular misconceptions and cartoonish stereotypes, Dolin provides this wholly original account of the seafaring outlaws whose raids reflect the precarious nature of American colonial life.
Leadership in Turbulent Times by Doris Kearns Goodwin
Are leaders born or made? Where does ambition come from? How does adversity affect the growth of leadership? Does the leader make the times or do the times make the leader?
In Leadership, Goodwin draws upon the four presidents she has studied most closely—Abraham Lincoln, Theodore Roosevelt, Franklin D. Roosevelt, and Lyndon B. Johnson (in civil rights)—to show how they recognized leadership qualities within themselves and were recognized as leaders by others. By looking back to their first entries into public life, we encounter them at a time when their paths were filled with confusion, fear, and hope.
Leadership tells the story of how they all collided with dramatic reversals that disrupted their lives and threatened to shatter forever their ambitions. Nonetheless, they all emerged fitted to confront the contours and dilemmas of their times.
No common pattern describes the trajectory of leadership. Although set apart in background, abilities, and temperament, these men shared a fierce ambition and a deep-seated resilience that enabled them to surmount uncommon hardships. At their best, all four were guided by a sense of moral purpose. At moments of great challenge, they were able to summon their talents to enlarge the opportunities and lives of others.
This seminal work provides an accessible and essential road map for aspiring and established leaders in every field. In today's polarized world, these stories of authentic leadership in times of apprehension and fracture take on a singular urgency.
These Truths: A History of the United States by Jill Lepore
Written in elegiac prose, Lepore's groundbreaking investigation places truth itself—a devotion to facts, proof, and evidence—at the center of the nation's history. The American experiment rests on three ideas—"these truths," Jefferson called them—political equality, natural rights, and the sovereignty of the people. And it rests, too, on a fearless dedication to inquiry, Lepore argues, because self-government depends on it. But has the nation, and democracy itself, delivered on that promise?These Truths tells this uniquely American story, beginning in 1492, asking whether the course of events over more than five centuries has proven the nation's truths, or belied them. To answer that question, Lepore traces the intertwined histories of American politics, law, journalism, and technology, from the colonial town meeting to the nineteenth-century party machine, from talk radio to twenty-first-century Internet polls, from Magna Carta to the Patriot Act, from the printing press to Facebook News.Along the way, Lepore's sovereign chronicle is filled with arresting sketches of both well-known and lesser-known Americans, from a parade of presidents and a rogues' gallery of political mischief makers to the intrepid leaders of protest movements, including Frederick Douglass, the famed abolitionist orator; William Jennings Bryan, the three-time presidential candidate and ultimately tragic populist; Pauli Murray, the visionary civil rights strategist; and Phyllis Schlafly, the uncredited architect of modern conservatism.Americans are descended from slaves and slave owners, from conquerors and the conquered, from immigrants and from people who have fought to end immigration. "A nation born in contradiction will fight forever over the meaning of its history," Lepore writes, but engaging in that struggle by studying the past is part of the work of citizenship. "The past is an inheritance, a gift and a burden," These Truths observes. "It can't be shirked. There's nothing for it but to get to know it."
Billion Dollar Whale: The Man Who Fooled Wall Street, Hollywood, and the World by Tom Wright and Bradley Hope
In 2009, with the dust yet to settle on the financial crisis, a baby-faced, seemingly mild-mannered Wharton grad began setting in motion a fraud of unprecedented gall and magnitude–one that would come to symbolize the next great threat to the global financial system. His name is Jho Low, a man whose behavior was so preposterous he might seem made up.
An epic true-tale of hubris and greed, Billion Dollar Whale reveals how this young social climber pulled off one of the biggest heists in history–right under the nose of the global financial industry. Federal agents who helped unravel Bernie Madoff's Ponzi scheme say the 1MDB affair will become the textbook case of financial fraud in the modern age–and its fallout is already being credited for taking down the prime minister of Malaysia. With his yacht and private jet reportedly seized by authorities and facing money-laundering charges in Malaysia, an Interpol red notice, and an ongoing U.S. Department of Justice Investigation, Low has become an international fugitive.
For readers of Liar's Poker, Den of Thieves, and Bad Blood, Billion Dollar Whale will become a classic, harrowing parable about finance run amok.
Whiskey in a Teacup: What Growing Up in the South Taught Me About Life, Love, and Baking Biscuits by Reese Witherspoon
Reese Witherspoon's grandmother Dorothea always said that a combination of beauty and strength made southern women "whiskey in a teacup." We may be delicate and ornamental on the outside, she said, but inside we're strong and fiery.
Reese's southern heritage informs her whole life, and she loves sharing the joys of southern living with practically everyone she meets. She takes the South wherever she goes with bluegrass, big holiday parties, and plenty of Dorothea's fried chicken. It's reflected in how she entertains, decorates her home, and makes holidays special for her kids—not to mention how she talks, dances, and does her hair (in these pages, you will learn Reese's fail-proof, only slightly insane hot-roller technique). Reese loves sharing Dorothea's most delicious recipes as well as her favorite southern traditions, from midnight barn parties to backyard bridal showers, magical Christmas mornings to rollicking honky-tonks.
It's easy to bring a little bit of Reese's world into your home, no matter where you live. After all, there's a southern side to every place in the world, right?
Button Man by Andrew Gross
After a string of New York Times bestselling suburban thrillers, Andrew Gross has reinvented himself as a writer of historical thrillers. In his latest novel,Button Man, he delivers a stirring story of a Jewish family brought together in the dawn of the women's garment business and torn apart by the birth of organized crime in New York City in the 1930s.
Morris, Sol, and Harry Rabishevsky grew up poor and rough in a tiny flat on the Lower East Side, until the death of their father thrust them into having to fend for themselves and support their large family. Morris, the youngest, dropped out of school at twelve years old and apprenticed himself to a garment cutter in a clothing factory; Sol headed to accounting school; but Harry, scarred by a family tragedy, fell in with a gang of thugs as a teenager. Morris steadily climbs through the ranks at the factory until at twenty-one he finally goes out on his own, convincing Sol to come work with him. But Harry can't be lured away from the glamour, the power, and the money that come from his association with Louis Buchalter, whom Morris has battled with since his youth and who has risen to become the most ruthless mobster in New York. And when Buchalter sets his sights on the unions that staff the garment makers' factories, a fatal showdown is inevitable, pitting brother against brother.
This new novel is equal parts historical thriller, rich with the detail of a vibrant New York City in the 1920s and 1930s, and family saga, based on Andrew Gross's own family story and on the history of the era, complete with appearances by real-life characters like mobsters Louis Lepke and Dutch Schultz and special prosecutor Thomas Dewey, and cements Gross's reputation as today's most atmospheric and original historical thriller writer.
Time's Convert by Deborah Harkness
On the battlefields of the American Revolution, Matthew de Clermont meets Marcus MacNeil, a young surgeon from Massachusetts, during a moment of political awakening when it seems that the world is on the brink of a brighter future. When Matthew offers him a chance at immortality and a new life free from the restraints of his puritanical upbringing, Marcus seizes the opportunity to become a vampire. But his transformation is not an easy one and the ancient traditions and responsibilities of the de Clermont family clash with Marcus's deeply held beliefs in liberty, equality, and brotherhood.
Fast-forward to contemporary Paris, where Phoebe Taylor–the young employee at Sotheby's whom Marcus has fallen for–is about to embark on her own journey to immortality. Though the modernized version of the process at first seems uncomplicated, the couple discovers that the challenges facing a human who wishes to be a vampire are no less formidable than they were in the eighteenth century. The shadows that Marcus believed he'd escaped centuries ago may return to haunt them both–forever.
A passionate love story and a fascinating exploration of the power of tradition and the possibilities not just for change but for revolution, Time's Convert channels the supernatural world-building and slow-burning romance that made the All Souls Trilogy instant bestsellers to illuminate a new and vital moment in history, and a love affair that will bridge centuries.
The Incurable Romantic And Other Tales of Madness and Desire by Frank Tallis
In The Incurable Romantic, Frank Tallis recounts the extraordinary stories of patients who are, quite literally, madly in love: a woman becomes utterly convinced that her dentist is secretly infatuated with her and drives him to leave the country; a man destroys his massive fortune through trysts with over three thousand prostitutes–because his ego requires that they fall in love with him; a beautiful woman's pathological jealousy destroys the men who love her. Along the way, we learn a great deal about the history of psychiatry and the role of neuroscience in addressing disordered love. Elegantly written and infused with deep sympathy, The Incurable Romantic shows how all of us can become a bit crazy in love.
---
Is there something else you would like to see on our shelves? Let us know! 
The following titles – and more – will be on the shelves of Hartford Public Library, beginning September 11. If the title is not at your closest branch, place a hold and it will be delivered there for you. All our titles are in our catalog; you may search it at any time.
(Summaries from book vendors)
Preparation for our system conversion is going smoothly. On your end, there will be all the functions you're familiar with, along with better searching capabilities, automatic renewals, and more. Our color scheme is still in flux, so I'm unable to share it at this time. Hopefully soon!
---
Robert B. Parker's Colorblind: a Jesse Stone novel by Reed Farrel Coleman
Jesse Stone is back on the job after a stint in rehab, and the road to recovery is immediately made bumpy by a series of disturbing and apparently racially motivated crimes, beginning with the murder of an African American woman. Then, Jesse's own deputy Alisha–the first black woman hired by the Paradise police force–becomes the target of a sophisticated frame-up. As he and his team work tirelessly to unravel the truth, he has to wonder if this is just one part of an even grander plot, one with an end game more destructive than any of them can imagine.
At the same time, a mysterious young man named Cole Slayton rolls into town with a chip on his shoulder and a problem with authority–namely, Jesse. Yet, something about the angry twenty-something appeals to Jesse, and he takes Cole under his wing. But there's more to him than meets the eye, and his secrets might change Jesse's life forever.
Miss Kopp Just Won't Quit by Amy Stewart
After a year on the job, New Jersey's first female deputy sheriff has collared criminals, demanded justice for wronged women, and gained notoriety nationwide for her exploits. But on one stormy night, everything falls apart.
While transporting a woman to an insane asylum, Deputy Kopp discovers something deeply troubling about her story. Before she can investigate, another inmate bound for the asylum breaks free and tries to escape.
In both cases, Constance runs instinctively toward justice. But the fall of 1916 is a high-stakes election year, and any move she makes could jeopardize Sheriff Heath's future—and her own. Although Constance is not on the ballot, her controversial career makes her the target of political attacks.
With wit and verve, book-club favorite Amy Stewart brilliantly conjures the life and times of the real Constance Kopp to give us this "unforgettable, not-to-be messed-with heroine" (Marie Claire) under fire in Miss Kopp Just Won't Quit.
The Personality Brokers: The Strange History of Myers-Briggs and the Birth of Personality Testing by Merve Emre
The Myers-Briggs Type Indicator is the most popular personality test in the world. It is used regularly by Fortune 500 companies, universities, hospitals, churches, and the military. Its language of personality types–extraversion and introversion, sensing and intuiting, thinking and feeling, judging and perceiving–has inspired television shows, online dating platforms, and Buzzfeed quizzes. Yet despite the test's widespread adoption, experts in the field of psychometric testing, a $2 billion industry, have struggled to validate its results–no less account for its success. How did Myers-Briggs, a homegrown multiple choice questionnaire, infiltrate our workplaces, our relationships, our Internet, our lives?
First conceived in the 1920s by the mother-daughter team of Katherine Briggs and Isabel Briggs Myers, a pair of devoted homemakers, novelists, and amateur psychoanalysts, Myers-Briggs was designed to bring the gospel of Carl Jung to the masses. But it would take on a life entirely its own, reaching from the smoke-filled boardrooms of mid-century New York to Berkeley, California, where it was administered to some of the twentieth century's greatest creative minds. It would travel across the world to London, Zurich, Cape Town, Melbourne, and Tokyo, until it could be found just as easily in elementary schools, nunneries, and wellness retreats as in shadowy political consultancies and on social networks.
Drawing from original reporting and never-before-published documents, The Personality Brokers takes a critical look at the personality indicator that became a cultural icon. Along the way it examines nothing less than the definition of the self–our attempts to grasp, categorize, and quantify our personalities. Surprising and absorbing, the book, like the test at its heart, considers the timeless question: What makes you, you?
Home After Dark by David Small
A long-awaited graphic novel by the Caldecott Medal-winning creator of Stitches uses evocative, spliced imagery to convey the story of an abandoned youth struggling to survive in a dilapidated, racially torn and chronically violent 1950s California community.
Accessory to War: The Unspoken Alliance Between Astrophysics and the Military by Neil deGrasse Tyson and Avis Lang
In this fascinating foray into the centuries-old relationship between science and military power, acclaimed astrophysicist Neil deGrasse Tyson and writer-researcher Avis Lang examine how the methods and tools of astrophysics have been enlisted in the service of war. "The overlap is strong, and the knowledge flows in both directions," say the authors, because astrophysicists and military planners care about many of the same things: multi-spectral detection, ranging, tracking, imaging, high ground, nuclear fusion, and access to space. Tyson and Lang call it a "curiously complicit" alliance. "The universe is both the ultimate frontier and the highest of high grounds," they write. "Shared by both space scientists and space warriors, it's a laboratory for one and a battlefield for the other. The explorer wants to understand it; the soldier wants to dominate it. But without the right technology—which is more or less the same technology for both parties—nobody can get to it, operate in it, scrutinize it, dominate it, or use it to their advantage and someone else's disadvantage."Spanning early celestial navigation to satellite-enabled warfare, Accessory to War is a richly researched and provocative examination of the intersection of science, technology, industry, and power that will introduce Tyson's millions of fans to yet another dimension of how the universe has shaped our lives and our world.
Betty Ford: First Lady, Women's Advocate, Survivor, Trailblazer by Lisa McCubbin
Betty Ford: First Lady, Women's Advocate, Survivor, Trailblazer is the inspiring story of an ordinary Midwestern girl thrust onto the world stage and into the White House under extraordinary circumstances. Setting a precedent as First Lady, Betty Ford refused to be silenced by her critics as she publicly championed equal rights for women, and spoke out about issues that had previously been taboo—breast cancer, depression, abortion, and sexuality. Privately, there were signs something was wrong. After a painful intervention by her family, she admitted to an addiction to alcohol and prescription drugs. Her courageous decision to speak out publicly sparked a national dialogue, and in 1982, she co-founded the Betty Ford Center, which revolutionized treatment for alcoholism and inspired the modern concept of recovery.
Lisa McCubbin also brings to light Gerald and Betty Ford's sweeping love story: from Michigan to the White House, until their dying days, their relationship was that of a man and woman utterly devoted to one another other—a relationship built on trust, respect, and an unquantifiable chemistry.
Based on intimate in-depth interviews with all four of her children, Susan Ford Bales, Michael Ford, Jack Ford, and Steven Ford, as well as family friends, and colleagues, Betty Ford: First Lady, Women's Advocate, Survivor, Trailblazer is a deeply personal, empathic portrait of an outspoken First Lady, who was first and foremost a devoted wife and mother. With poignant details and rare insight, McCubbin reveals a fiercely independent woman who had a lively sense of humor, unwavering faith, and an indomitable spirit—the true story behind one of the most admired and influential women of our time.
Palaces for the People: How Social Infrastructure Can Help Fight Inequality, Polarization, and the Decline of Civic Life by Eric Klinenberg
We are living in a time of deep divisions. Americans are sorting themselves along racial, religious, and cultural lines, leading to a level of polarization that the country hasn't seen since the Civil War. Pundits and politicians are calling for us to come together, to find common purpose. But how, exactly, can this be done?
In Palaces for the People, Eric Klinenberg suggests a way forward. He believes that the future of democratic societies rests not simply on shared values but on shared spaces: the libraries, childcare centers, bookstores, churches, synagogues, and parks where crucial, sometimes life-saving connections, are formed. These are places where people gather and linger, making friends across group lines and strengthening the entire community. Klinenberg calls this the "social infrastructure": When it is strong, neighborhoods flourish; when it is neglected, as it has been in recent years, families and individuals must fend for themselves.
Klinenberg takes us around the globe—from a floating school in Bangladesh to an arts incubator in Chicago, from a soccer pitch in Queens to an evangelical church in Houston—to show how social infrastructure is helping to solve some of our most pressing challenges: isolation, crime, education, addiction, political polarization, and even climate change.
Richly reported, elegantly written, and ultimately uplifting, Palaces for the People urges us to acknowledge the crucial role these spaces play in civic life. Our social infrastructure could be the key to bridging our seemingly unbridgeable divides—and safeguarding democracy.
Rage Becomes Her: The Power of Women's Anger by Soraya Chemaly
Women are angry, and it isn't hard to figure out why.
We are underpaid and overworked. Too sensitive, or not sensitive enough. Too dowdy or too made-up. Too big or too thin. Sluts or prudes. We are harassed, told we are asking for it, and asked if it would kill us to smile. Yes, yes it would.
Contrary to the rhetoric of popular "self-help" and an entire lifetime of being told otherwise, our rage is one of the most important resources we have, our sharpest tool against both personal and political oppression. We've been told for so long to bottle up our anger, letting it corrode our bodies and minds in ways we don't even realize. Yet our anger is a vital instrument, our radar for injustice and a catalyst for change. On the flip side, the societal and cultural belittlement of our anger is a cunning way of limiting and controlling our power.
We are so often told to resist our rage or punished for justifiably expressing it, yet how many remarkable achievements in this world would never have gotten off the ground without the kernel of anger that fueled them? Rage Becomes Her makes the case that anger is not what gets in our way, it is our way, sparking a new understanding of one of our core emotions that will give women a liberating sense of why their anger matters and connect them to an entire universe of women no longer interested in making nice at all costs.
Following in the footsteps of classic feminist manifestos like The Feminine Mystique and Our Bodies, Ourselves, Rage Becomes Her is an eye-opening book for the twenty-first century woman: an engaging, accessible credo offering us the tools to re-understand our anger and harness its power to create lasting positive change.
---
Is there something else you would like to see on our shelves? Let us know! 
The following titles – and more – will be on the shelves of Hartford Public Library, beginning September 4. If the title is not at your closest branch, place a hold and it will be delivered there for you. All our titles are in our catalog; you may search it at any time.
(Summaries from book vendors)
You will notice we have taken some shortcuts this week, and there are no images to go along with the book titles. At the end of October we will be migrating from our 22-year old integrated library system (which includes the online catalog you're familiar with) to a brand new one! This is a very busy, yet exciting, couple of months for us, and our extra time is being used for testing and training. In next week's post we will share more information.
---
Fred Rogers (1928–2003) was an enormously influential figure in the history of television and in the lives of tens of millions of children. As the creator and star of Mister Rogers' Neighborhood, he was a champion of compassion, equality, and kindness. Rogers was fiercely devoted to children and to taking their fears, concerns, and questions about the world seriously.
The Good Neighbor, the first full-length biography of Fred Rogers, tells the story of this utterly unique and enduring American icon. Drawing on original interviews, oral histories, and archival documents, Maxwell King traces Rogers's personal, professional, and artistic life through decades of work, including a surprising decision to walk away from the show to make television for adults, only to return to the neighborhood with increasingly sophisticated episodes, written in collaboration with experts on childhood development. An engaging story, rich in detail, The Good Neighbor is the definitive portrait of a beloved figure, cherished by multiple generations.
For the airline executives finalizing a merger that would make news in the business world, the nine a.m. meeting would be a major milestone. But after marketing VP Paul Rogan walked into the plush conference room, strapped with explosives, the headlines told of death and destruction instead. The NYPSD's Eve Dallas confirms that Rogan was cruelly coerced by two masked men holding his family hostage. His motive was saving his wife and daughter—but what was the motive of the masked men?
Despite the chaos and bad publicity, blowing up one meeting isn't going to put the brakes on the merger. All it's accomplished is shattering a lot of innocent lives. Now, with the help of her billionaire husband Roarke, Eve must untangle the reason for an inexplicable act of terror, look at suspects inside and outside both corporations, and determine whether the root of this crime lies in simple sabotage, or something far more complex and twisted.
In April 1942, Lale Sokolov, a Slovakian Jew, is forcibly transported to the concentration camps at Auschwitz-Birkenau. When his captors discover that he speaks several languages, he is put to work as a Tätowierer (the German word for tattooist), tasked with permanently marking his fellow prisoners.
Imprisoned for over two and a half years, Lale witnesses horrific atrocities and barbarism—but also incredible acts of bravery and compassion. Risking his own life, he uses his privileged position to exchange jewels and money from murdered Jews for food to keep his fellow prisoners alive.
One day in July 1942, Lale, prisoner 32407, comforts a trembling young woman waiting in line to have the number 34902 tattooed onto her arm. Her name is Gita, and in that first encounter, Lale vows to somehow survive the camp and marry her.
A vivid, harrowing, and ultimately hopeful re-creation of Lale Sokolov's experiences as the man who tattooed the arms of thousands of prisoners with what would become one of the most potent symbols of the Holocaust, The Tattooist of Auschwitz is also a testament to the endurance of love and humanity under the darkest possible conditions.
In the summer of Star Wars and Son of Sam, a Long Island schoolgirl is found gruesomely murdered. A local prosecutor turns a troubled teenager known as JT from a suspect to a star witness in the case, putting away a high school football star who claimed to be innocent. Forty years later, JT has risen to chief of police, but there's a trail of a dozen dead women that reaches from Brooklyn across Long Island, along the Sunrise Highway, and it's possible that his actions actually enabled a killer.
That's when Lourdes Robles, a relentless young Latina detective for the NYPD, steps in to track the serial killer. She discovers a deep and sinister web of connections between the victims and some of the most powerful political figures in the region, including JT himself. Now Lourdes not only has to catch a killer, but maybe dismantle an entire system that's protected him, possibly at the cost of her own life.
Fast-paced and heartwarming, devastating and redemptive, Maureen's incredible odyssey into the opioid crisis—first as a parent, then as an advocate—is ultimately a deeply moving mother-daughter story. When Maureen and her ex-husband Mike see their daughter Katie's needle track marks for the first time, it is a complete shock. But, slowly, the drug use explains everything—Katie's constant exhaustion, erratic moods, and all those spoons that have gone missing from the house. Once Mike and Maureen get Katie into detox, Maureen goes to sleep that night hoping that in 48 hours she'll have her daughter back. It's not that simple.
Like the millions of parents and relatives all over the country—some of whom she has helped through her nonprofit organization—Maureen learns that recovery is neither straightforward nor brief. She fights to save Katie's life, breaking down doors on the seedy side of town with Mike, kidnapping Katie outside a convenience store, and battling the taboo around substance use disorder in her picturesque New England town. Maureen is launched into the shadowy world of overcrowded, for-profit rehabilitation centers that often prey on worried parents. As Katie runs away from one program after another, never outrunning her pain, Maureen realizes that even while she becomes an expert on getting countless men and women into detox and treatment centers, she remains powerless to save her own daughter. Maureen's unforgettable story brings the opioid crisis out of the shadows and into the house next door.
Holding her first grandchild in her arms in 2003, Mary Robinson was struck by the uncertainty of the world he had been born into. Before his fiftieth birthday, he would share the planet with more than nine billion people–people battling for food, water, and shelter in an increasingly volatile climate. The faceless, shadowy menace of climate change had become, in an instant, deeply personal.
Mary Robinson's mission would lead her all over the world, from Malawi to Mongolia, and to a heartening revelation: that an irrepressible driving force in the battle for climate justice could be found at the grassroots level, mainly among women, many of them mothers and grandmothers like herself. From Sharon Hanshaw, the Mississippi matriarch whose campaign began in her East Biloxi hair salon and culminated in her speaking at the United Nations, to Constance Okollet, a small farmer who transformed the fortunes of her ailing community in rural Uganda, Robinson met with ordinary people whose resilience and ingenuity had already unlocked extraordinary change.
Powerful and deeply humane, Climate Justice is a stirring manifesto on one of the most pressing humanitarian issues of our time, and a lucid, affirmative, and well-argued case for hope.
An inspiring guide from Dolly Chugh, an award-winning social psychologist at the New York University Stern School of Business, on how to confront difficult issues including sexism, racism, inequality, and injustice so that you can make the world (and yourself) better.
Many of us believe in equality, diversity, and inclusion. But how do we stand up for those values in our turbulent world? The Person You Mean to Be is the smart, "semi-bold" person's guide to fighting for what you believe in.
Dolly reveals the surprising causes of inequality, grounded in the "psychology of good people". Using her research findings in unconscious bias as well as work across psychology, sociology, economics, political science, and other disciplines, she offers practical tools to respectfully and effectively talk politics with family, to be a better colleague to people who don't look like you, and to avoid being a well-intentioned barrier to equality. Being the person we mean to be starts with a look at ourselves.
She argues that the only way to be on the right side of history is to be a good-ish— rather than good—person. Good-ish people are always growing. Second, she helps you find your "ordinary privilege"—the part of your everyday identity you take for granted, such as race for a white person, sexual orientation for a straight person, gender for a man, or education for a college graduate. This part of your identity may bring blind spots, but it is your best tool for influencing change. Third, Dolly introduces the psychological reasons that make it hard for us to see the bias in and around us. She leads you from willful ignorance to willful awareness. Finally, she guides you on how, when, and whom, to engage (and not engage) in your workplaces, homes, and communities. Her science-based approach is a method any of us can put to use in all parts of our life.
Whether you are a long-time activist or new to the fight, you can start from where you are. Through the compelling stories Dolly shares and the surprising science she reports, Dolly guides each of us closer to being the person we mean to be.
The 2015 killing of a much-loved lion called Cecil by an American big-game hunter in Zimbabwe sparked international outrage. It also drew world attention to shrinking numbers of the 'king of the beasts' and and the facts that humans continue to hunt them for sport. There are no lions left north of the Sahara and their range in southern Africa has shrunk considerably. Two sub species have already gone. With numbers down to just 20,000, many experts believe, that without effective conservation plans in place, Africa's remaining lions will be wiped out by the mid half of this century.
Sara Evans considers the cultural significance of the Lion over thousands of years as well as its historic rise and fall as a global species. She also explores the many, and often complex, reasons that explain why numbers have plummeted so catastrophically in recent decades. As humans are the lion's only predator, she asks what is being done to reverse, or at least stem this hemorrhage?
By interweaving vivid personal encounters with Africa's last lions–from Kenya in the northeast to Botswana in the south–visits to breeding projects in the west and their protectors all over the continent, she hopes to answer this question as well as turn the spotlight on the plight of Africa's most iconic and mesmerizing animals.
The narrative also includes photographs, illustrations and maps as well as insights from experts in the field.
Sheriff Joanna Brady's best intentions to stay on maternity leave take a hit when a serial homicide case rocks Cochise County, dragging her into a far-reaching investigation to bring down a relentless killer in this chilling tale of suspense from New York Times bestselling author J. A. Jance.
This time Sheriff Joanna Brady may expect to see her maternity leave through to completion, but the world has other plans when a serial homicide case surfaces in her beloved Cochise County. Rather than staying home with her newborn and losing herself in the cold cases to be found in her father's long unread diaries, Joanna instead finds herself overseeing a complex investigation involving multiple jurisdictions.
Filled with the beloved characters, small town charm, vivid history, intriguing mystery, and the scenic Arizona desert backdrop that have made the Joanna Brady series perennial bestsellers, this latest entry featuring the popular sheriff is sure to please J. A. Jance's legion of fans.
Narcissistic, hilariously self-deluded, and divorced from the real world as most of us know it, hedge-fund manager Barry Cohen oversees $2.4 billion in assets. Deeply stressed by an SEC investigation and by his three-year-old son's diagnosis of autism, he flees New York on a Greyhound bus in search of a simpler, more romantic life with his old college sweetheart. Meanwhile, his super-smart wife, Seema—a driven first-generation American who craved the picture-perfect life that comes with wealth—has her own demons to face. How these two flawed characters navigate the Shteyngartian chaos of their own making is at the heart of this piercing exploration of the 0.1 Percent, a poignant tale of familial longing and an unsentimental ode to what really makes America great.
For Bill Cunningham, New York City was the land of freedom, glamour, and, above all, style. Growing up in a lace-curtain Irish suburb of Boston, secretly trying on his sister's dresses and spending his evenings after school in the city's chicest boutiques, Bill dreamed of a life dedicated to fashion. But his desires were a source of shame for his family, and after dropping out of Harvard, he had to fight them tooth-and-nail to pursue his love.
When he arrived in New York, he reveled in people-watching. He spent his nights at opera openings and gate-crashing extravagant balls, where he would take note of the styles, new and old, watching how the gowns moved, how the jewels hung, how the hair laid on each head. This was his education, and the birth of the democratic and exuberant taste that he came to be famous for as a photographer for The New York Times. After two style mavens took Bill under their wing, his creativity thrived and he made a name for himself as a designer. Taking on the alias William J.–because designing under his family's name would have been a disgrace to his parents–Bill became one of the era's most outlandish and celebrated hat designers, catering to movie stars, heiresses, and artists alike. Bill's mission was to bring happiness to the world by making women an inspiration to themselves and everyone who saw them. These were halcyon days when fashion was all he ate and drank. When he was broke and hungry he'd stroll past the store windows on Fifth Avenue and feed himself on beautiful things.
Fashion Climbing is the story of a young man striving to be the person he was born to be: a true original. But although he was one of the city's most recognized and treasured figures, Bill was also one of its most guarded. Written with his infectious joy and one-of-a-kind voice, this memoir was polished, neatly typewritten, and safely stored away in his lifetime. He held off on sharing it–and himself–until his passing. Between these covers, is an education in style, an effervescent tale of a bohemian world as it once was, and a final gift to the readers of one of New York's great characters.
A former U.S. ambassador describes the prior occupants of his residence in Prague, including a Jewish financial baron and a Nazi general who carved swastikas into the furniture, and in the process creates a detailed history of Central Europe in the 20th century.
After decades covering war and disaster, bestselling author and acclaimed satirist P. J. O'Rourke takes on his scariest subjects yet—business, investment, finance, and the political chicanery behind them.
Want to get rich overnight for free in 3 easy steps with no risk? Then don't buy this book. (Actually, if you believe there's a book that can do that, you shouldn't buy any books because you probably can't read.) P.J.'s approach to business, investment, and finance is different. He takes the risks for you in his chapter "How I Learned Economics by Watching People Try to Kill Each Other." He proposes "A Way to Raise Taxes That We'll All Love"—a 200% tax on celebrities. He offers a brief history of economic transitions before exploring the world of high tech innovation with a chapter on "Unnovations," which asks, "The Internet—whose idea was it to put all the idiots on earth in touch with each other?" He misunderstands bitcoin, which seems "like a weird scam invented by strange geeks with weaponized slide rules in the high school Evil Math Club." He closes with a fanciful short story about the morning that P.J. wakes up and finds that all the world's goods and services are free! This is P.J. at his finest, a book not to be missed.
Small Fry by Lisa Brennan-Jobs
Born on a farm and named in a field by her parents—artist Chrisann Brennan and Steve Jobs—Lisa Brennan-Jobs's childhood unfolded in a rapidly changing Silicon Valley. When she was young, Lisa's father was a mythical figure who was rarely present in her life. As she grew older, her father took an interest in her, ushering her into a new world of mansions, vacations, and private schools. His attention was thrilling, but he could also be cold, critical and unpredictable. When her relationship with her mother grew strained in high school, Lisa decided to move in with her father, hoping he'd become the parent she'd always wanted him to be.
Small Fry is Lisa Brennan-Jobs's poignant story of childhood and growing up. Scrappy, wise, and funny, young Lisa is an unforgettable guide, marveling at the particular magic of growing up in this family, in this place and time, while grappling with her feelings of illegitimacy and shame. Part portrait of a complex family, part love letter to California in the seventies and eighties, Small Fry is an enthralling story by an insightful new literary voice.
Something has been going wrong on many college campuses in the last few years. Speakers are shouted down. Students and professors say they are walking on eggshells and are afraid to speak honestly. Rates of anxiety, depression, and suicide are rising—on campus as well as nationally. How did this happen?
First Amendment expert Greg Lukianoff and social psychologist Jonathan Haidt show how the new problems on campus have their origins in three terrible ideas that have become increasingly woven into American childhood and education: What doesn't kill you makes you weaker; always trust your feelings; and life is a battle between good people and evil people. These three Great Untruths contradict basic psychological principles about well-being and ancient wisdom from many cultures.  Embracing these untruths—and the resulting culture of safetyism—interferes with young people's social, emotional, and intellectual development. It makes it harder for them to become autonomous adults who are able to navigate the bumpy road of life.
Lukianoff and Haidt investigate the many social trends that have intersected to promote the spread of these untruths. They explore changes in childhood such as the rise of fearful parenting, the decline of unsupervised, child-directed play, and the new world of social media that has engulfed teenagers in the last decade. They examine changes on campus, including the corporatization of universities and the emergence of new ideas about identity and justice. They situate the conflicts on campus within the context of America's rapidly rising political polarization and dysfunction.
This is a book for anyone who is confused by what is happening on college campuses today, or has children, or is concerned about the growing inability of Americans to live, work, and cooperate across party lines.
Since women earned the right to vote a little under one hundred years ago, our progress hasn't been the Olympic sprint toward gender equality first wave feminists hoped for, but more of a slow, elderly mall walk (with frequent stops to Cinnabon) over the four hundred million hurdles we still face. Some of these obstacles are obvious-unequal pay, under-representation in government, reproductive restrictions, lack of floor-length mirrors in hotel rooms. But a lot of them are harder to identify. They're the white noise of oppression that we've accepted as lady business as usual, and the patriarchy wants to keep it that way.
Erin Gibson has a singular goal-to create a utopian future where women are recognized as humans. In FEMINASTY-titled after her nickname on the hit podcast "Throwing Shade"-she has written a collection of make-you-laugh-until-you-cry essays that expose the hidden rules that make life as a woman unnecessarily hard and deconstructs them in a way that's bold, provocative and hilarious.
Whether it's shaming women for having their periods, allowing them into STEM fields but never treating them like they truly belong, or dictating strict rules for how they should dress in every situation, Erin breaks down the organized chaos of old fashioned sexism, intentional and otherwise, that systemically keeps women down.
Conceived as a gorgeously illustrated accompaniment to "How Do We Look" and "The Eye of Faith," the famed Civilisations shows on PBS, renowned classicist Mary Beard has created this elegant volume on how we have looked at art. Focusing in Part I on the Olmec heads of early Mesoamerica, the colossal statues of the pharaoh Amenhotep III, and the nudes of classical Greece, Beard explores the power, hierarchy, and gender politics of the art of the ancient world, and explains how it came to define the so-called civilized world. In Part II, Beard chronicles some of the most breathtaking religious imagery ever made—whether at Angkor Wat, Ravenna, Venice, or in the art of Jewish and Islamic calligraphers— to show how all religions, ancient and modern, have faced irreconcilable problems in trying to picture the divine. With this classic volume, Beard redefines the Western-and male-centric legacies of Ernst Gombrich and Kenneth Clark.
As the child of refugees of World War II Europe and a renowned philosopher and scholar of propaganda, Jason Stanley has a deep understanding of how democratic societies can be vulnerable to fascism: Nations don't have to be fascist to suffer from fascist politics. In fact, fascism's roots have been present in the United States for more than a century. Alarmed by the pervasive rise of fascist tactics both at home and around the globe, Stanley focuses here on the structures that unite them, laying out and analyzing the ten pillars of fascist politics—the language and beliefs that separate people into an "us" and a "them." He knits together reflections on history, philosophy, sociology, and critical race theory with stories from contemporary Hungary, Poland, India, Myanmar, and the United States, among other nations. He makes clear the immense danger of underestimating the cumulative power of these tactics, which include exploiting a mythic version of a nation's past; propaganda that twists the language of democratic ideals against themselves; anti-intellectualism directed against universities and experts; law and order politics predicated on the assumption that members of minority groups are criminals; and fierce attacks on labor groups and welfare. These mechanisms all build on one another, creating and reinforcing divisions and shaping a society vulnerable to the appeals of authoritarian leadership.
By uncovering disturbing patterns that are as prevalent today as ever, Stanley reveals that the stuff of politics—charged by rhetoric and myth—can quickly become policy and reality. Only by recognizing fascists politics, he argues, may we resist its most harmful effects and return to democratic ideals.
In these uncertain times, witchcraft, astrology, tarot, crystals, and similar practices are seeing a massive resurgence, especially among young women, as part of their self-care and mindfulness routines. Gabriela helps readers take back their power while connecting to something larger than themselves. She covers:
*  Witchcraft as a feminist call to action
*  Fashion magick
*  Spells for self-love
*  Cleansing your space
*  Holidays of the witch
*  How to create a spellbook / grimoire
*  Witchcraft as self-care
Whether the reader is looking to connect with her green thumb, banish negative energies, balance her chakras, energetically fight the patriarchy, or revitalize her sense of self, Inner Witch has something to offer. After all, empowered women run the world–and the ones who do are usually witches.
Whether it's a bout of bad jet lag or a stress-induced all-nighter, we've all suffered from nights that left us feeling less than well-rested. But for some people, getting a bad night's sleep isn't just an inconvenience: it's a nightmare. In Sleepyhead, science writer Henry Nicholls uses his own experience with chronic narcolepsy as a gateway to better understanding the cryptic, curious, and relatively uncharted world of sleep disorders. We meet insomniacs who can't get any sleep, narcoleptics who can't control when they sleep, and sleep apnea victims who nearly suffocate in their sleep. We learn the underlying difference between morning larks and night owls; why our sleeping habits shift as we grow older; and the evolutionary significance of REM sleep and dreaming. Charming, eye-opening, and deeply humanizing, Sleepyhead will help us all uncover the secrets of a good night's sleep.
Embrace and explore the full power of yes and all the amazing things it can do for you.
"Yes" has magic within it. So often we are afraid of failure, of disappointment, of being vulnerable, that we settle for "no". We expect the worst and lose sight of incredible opportunities and chances you can only happen across with that one word: yes.
With The Power of YES you will finally get to do the things that you really want to do. Discover chance, change and a new sense of freedom.
· Ditch limitations
· Open doors
· Grow confidence
· Have fun and abandon your fears
---
New As of August 28:
These are the titles we weren't able to write about last week.
Moodtopia : tame your moods, de-stress, and find balance using herbal remedies, aromatherapy, and more
The disordered mind : what unusual brains tell us about ourselves
The lies that bind : rethinking identity, creed, country, color, class, culture
Pandemic 1918 : eyewitness accounts from the greatest medical holocaust in modern history
Mastering pizza : the art and practice of handmade pizza, focaccia, and calzone
Not quite not white : losing and finding race in America
---
Is there something else you would like to see on our shelves? Let us know! 
We have to take a break this week from the usual post, but there are new books on the shelves. Stop by and take a look!
You may still search our catalog, and make suggestions for purchases.
See you next week!